I am sharing free salon party printables with you. I did a custom design for a customer a while back and pulled some of the images I used to create this set. Since we are having a girl, I might even be able to use these one day! I loved how these turned out – they are perfect for any girly girl!
These printables could even be adapted for a make-up or dress-up party. Every time I work with these printables it reminds me of my first sleepover birthday party. My mom gathered formal dresses from thift stores, washed them and hung them up on a rack and we all dressed up in them.
She made a runway out of Christmas lights in our living room, did our hair and make-up, and used the video camera (which was bigger than her back then with VHS tapes!) to video tape our runway show.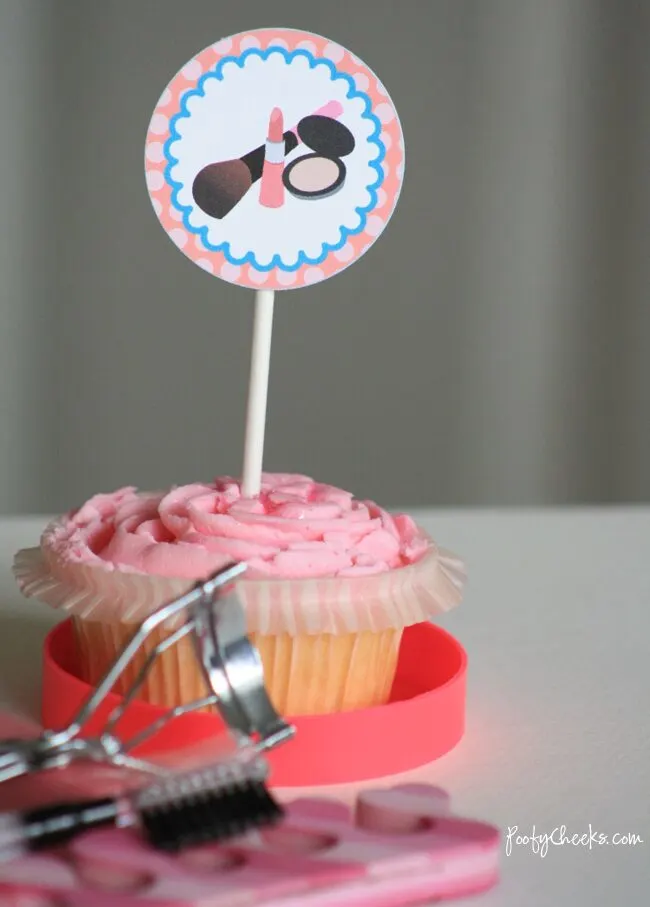 Salon Party Printable Terms of Use-
Printables must ONLY be used for personal use! They can not be sold or altered in ANY way!
If you post pictures on the web which include the printables it must have a link back to my blog.
If you would like the printables personalized with names or ages I would be happy to do so for the cost of a tall caramel frap! Just shot me an email – kelsalexandra(at)hotmail(dot)com
I would really appreciate if you shared a few pictures with me too so I can share them on my FB page! Children's birthday parties are always so much fun and I love knowing that my designs are making their way into your home!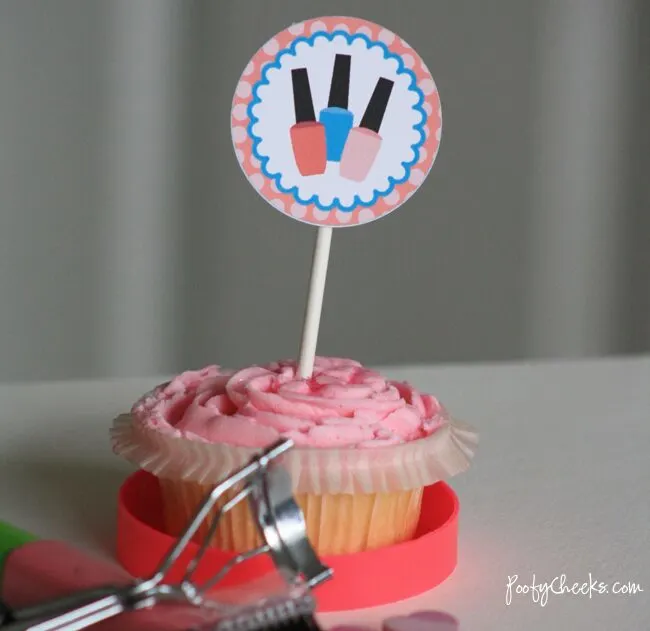 Salon Party Printables Included:
Find the downloads listed below for water bottle labels, circle labels, thank you labels, 'thank you beautiful' tags, invitations, thank you cards, ziploc sized treat toppers, and buffet table tents.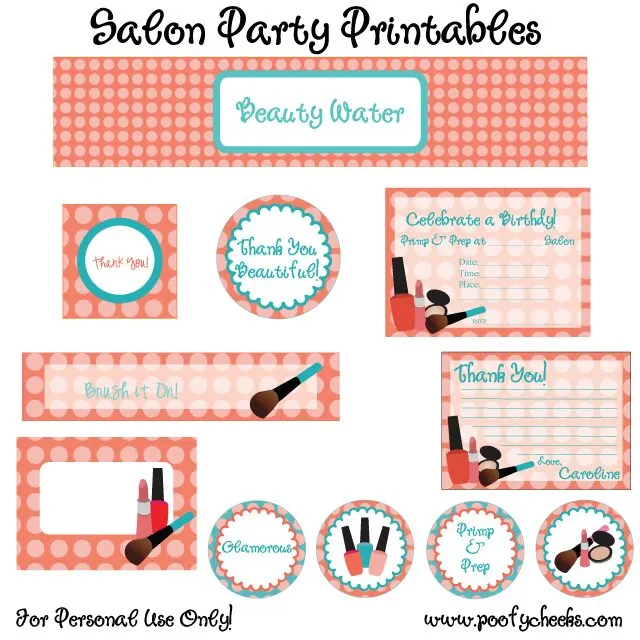 Instant Salon Party Printable PDF Downloads-
More Salon Party Ideas:
More Free Party Printables:
Free Party Printables
Download these free party printables. Instant PDF downloads.