Today I am sharing another set of party printables with you in a super girly theme – Cupcakes!! These printables could be used for a baby shower, birthday, or bridal shower! Adapt them any way you like. Grab the printable files at the bottom of the post. I promise the printable next set will be for the boys – wink wink.
The following two pictures are from a collaboration I did with Katelyn of Domestic Charm last year – that girl has some mad party skills!
Here is the fine print- Terms of Use-
Printables must ONLY be used for personal use! They can not be sold or altered in ANY way!
If you post pictures on the web which include the printables it must have a link back to my blog.
If you would like any of the printable files personalized with names or ages I would be happy to do so for the cost of a tall caramel frap! Just shot me an email – kelsalexandra(at)hotmail(dot)com
I would really appreciate if you shared a few pictures with me too so I can share them on my FB page! Children's birthday parties are always so much fun and I love knowing that my designs are making their way into your home!
Here are the files in PDF form. Print them onto white cardstock or onto full sheet shipping labels to make stickers.
VENDOR CREDITS: Gumballs, Pink Striped Candy Cup, Solid Mint Green Paper Straws, Blue Berry Basket are from Smash Cake Studio
Tissue Paper Poms, Striped Paper Straws, Cake Bunting, Aqua and Pink Cupcake Wrappers are from Domestic Charm Enjoy,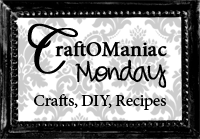 >