Hey loves – first of all let me say a huge THANK YOU! Last month I logged into my Pinterest account to see we had reached over 25,000 Pinterest followers. I never imagined my little slice of the internet would have such an amazing community and following. I started this blog in 2009 as a tired mom of two toddler boys. I basically used it as a journal and an outlet but amazingly it has grown to be so much more.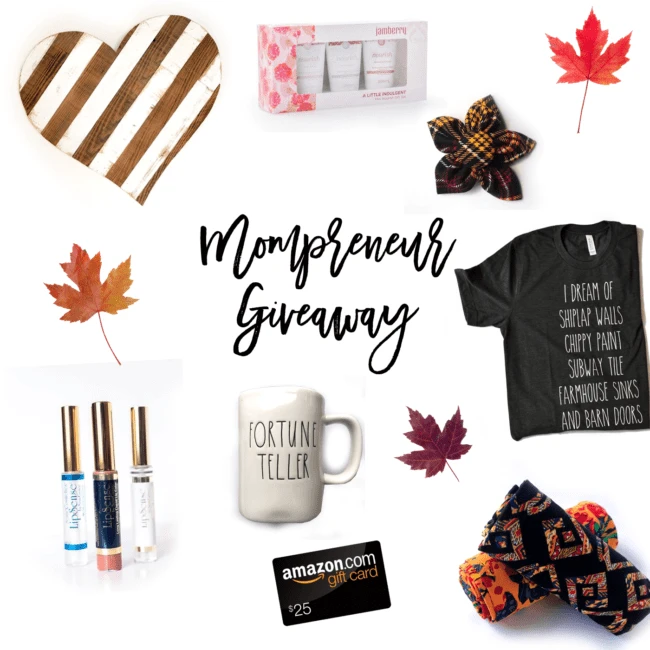 When I had my ups and downs I shared it with you here on the blog, IG or Facebook. When my husband had surgeries, when I birthed our kids and as I dealt with depression I found my way to the blog and you all gave me words of encouragement.
I have gathered some of my favorite mompreneurs and organized a 25K Mompreneur Giveaway over on Instagram.
To enter head over to any of our instragram accounts which I linked to above and follow the instructions to enter. You must be following all of us and like our giveaway image. The giveaway ends Sunday night (10/15/2017). One lucky winner will win everything pictured!