When my sister-in-law, April, got her call to place her first LuLaRoe inventory order I wanted to gift her something. There are printables I use and have always found useful for my businesses. I keep monthly income and expense sheets to track how much money is coming in versus going out each month. I created an entire binder of LuLaRoe printables with the LuLaRoe color scheme. There were tags, LuLaCash for parties and printable care instructions she can give to first time LuLaRoe shoppers.
If you are just joining in you might find the – How to Become a LuLaRoe Consultant post Q&A I did with April super helpful! I also shared What to do in the Queue that lots of you have given great feedback on.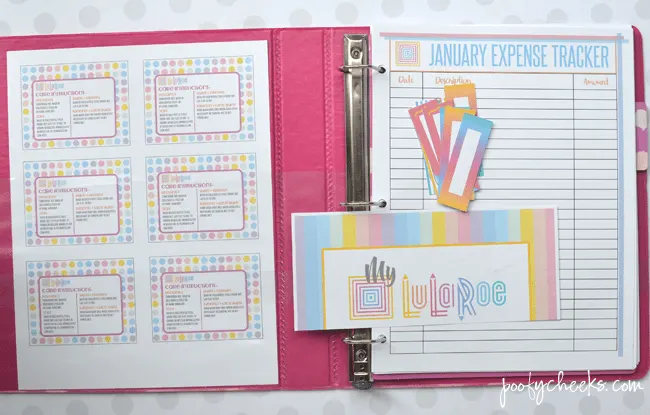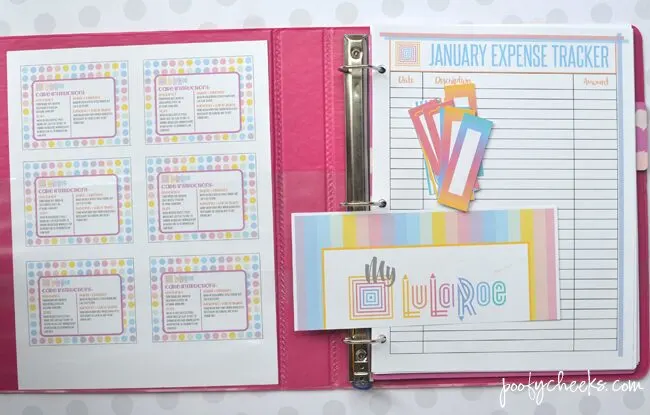 Here is what the inside of the binder pages look like for monthly income and expense tracking. You can add the date of the transaction, inventory # of the item, description and amount. At the end of the month I go through and add up all of my numbers… or halfway through the next month when I finally get around to it. What I found was that there were a lot of time I was discounting items, selling items through different outlets or buying things for my business with my personal account and my numbers weren't always right.
I like to know if the work I am doing pays off and at the end of the month I like to take my income minus my expenses to see what the real number totals out to! That is the exciting part when you are able to come up out of the red and into the positive numbers.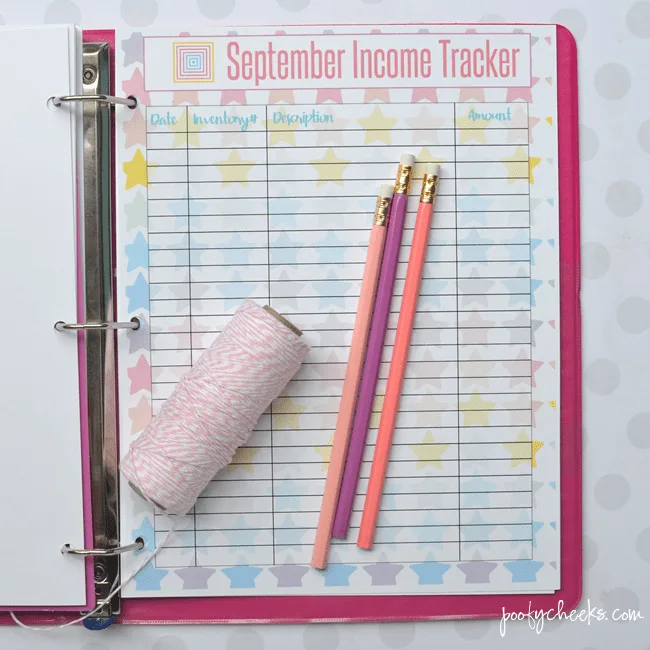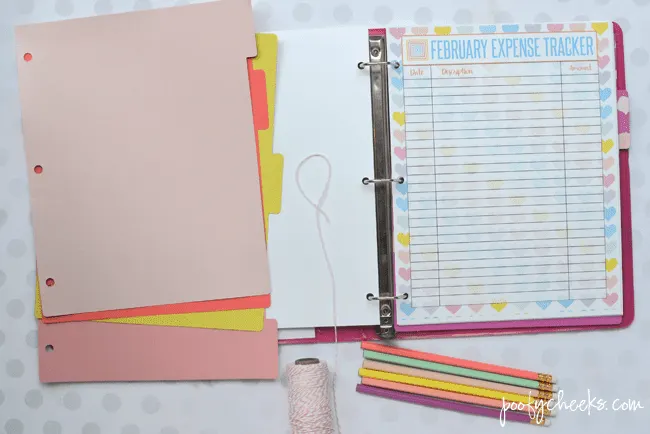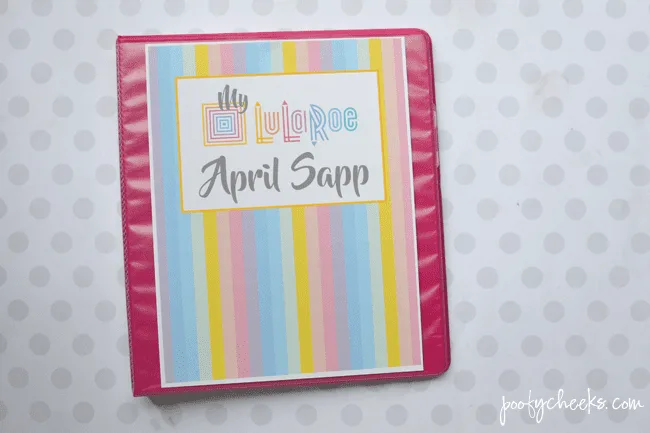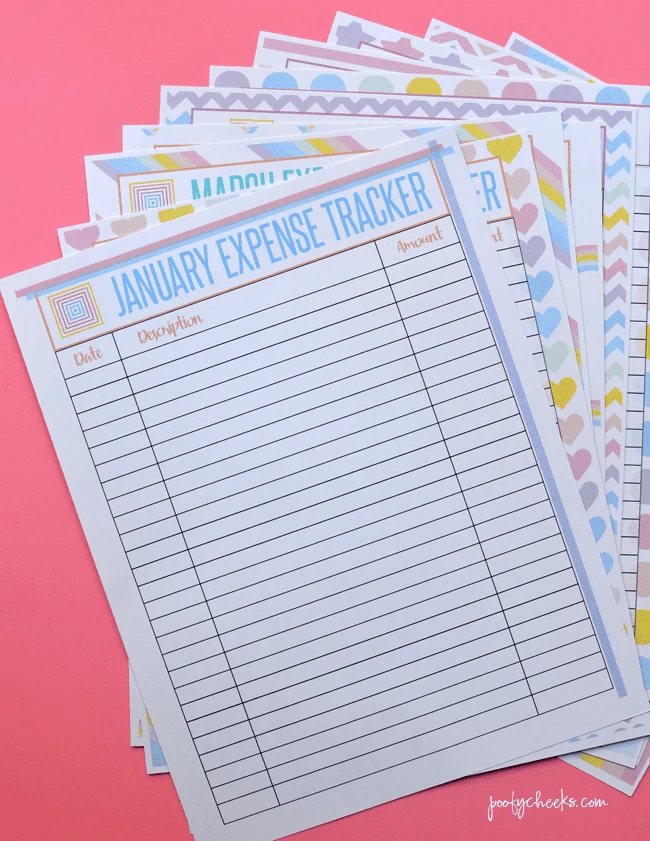 Grab the files below – happy LuLaRoe sales ladies! Follow April on Instagram to see her progress as she is comopletely rocking this whole consultant thing. Want to browse around her FB VIP page – join us! We are about to do a two month checkin to see what her stats are looking like.
Monthly Income and Expense Printables –
January Income // January Expense //February Income // February Expense // March Income // March Expense // April Income // April Expense // May Income // May Expense // June Income // June Expense // July Income // July Expense // August Income // August Expense // September Income // September Expense // October Income // October Expense // November Income // November Expense // December Income // December Expense
Other LuLaRoe Inspired Printables –
$2 LuLaCash and Raffle Tickets // $5 LuLaCash and Raffle Tickets // $10 LuLaCash and Raffle Tickets
If you would like to see any other free printables for your LuLaRoe business please comment below to tell me what you want to see! In the meantime don't forget to follow April on Instagram and join her VIP facebook group to shop the Roe!
Find More LuLaRoe Printables in the 2nd LuLaRoe Printables post I created after all of the feedback in the comments here!