Transform terra cotta pots into lovely decorated planters. This budget friendly flower pot planter tutorial contains affiliate links.
Over the past few weekends we have been working on our family garden. We started seeds indoors and have been working on getting them planted in the ground. There is something I find so soothing about working in the garden and watching our plants grow literally overnight. I check them one day and go back a day later to find new leaves or taller plants. The kids have been fighting over who gets to help do what. I have fond memories of helping my parents start and then harvest in our garden so I hope I can give my kids the same memories.
With all of the trips we have made picking up seeds and gardening supplies I also came across some house plants, succulents and terra cotta pots I ended up purchasing. I wanted to decorate the outside of the post somehow and then I remembered all of the pretty tissue papers I had leftover from the Valentine's Day piñatas. I knew adhering the tissue paper to the pots would be a lovely budget friendly way to transform the planters.
Tissue Paper Terra Cotta Pot
Supplies-
Terra cotta pot
tissue paper
paint brush
scissors
plant that fits into the pot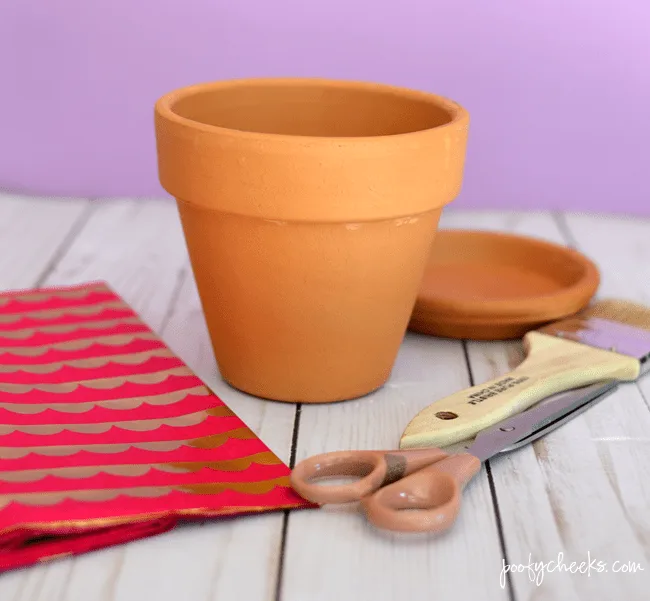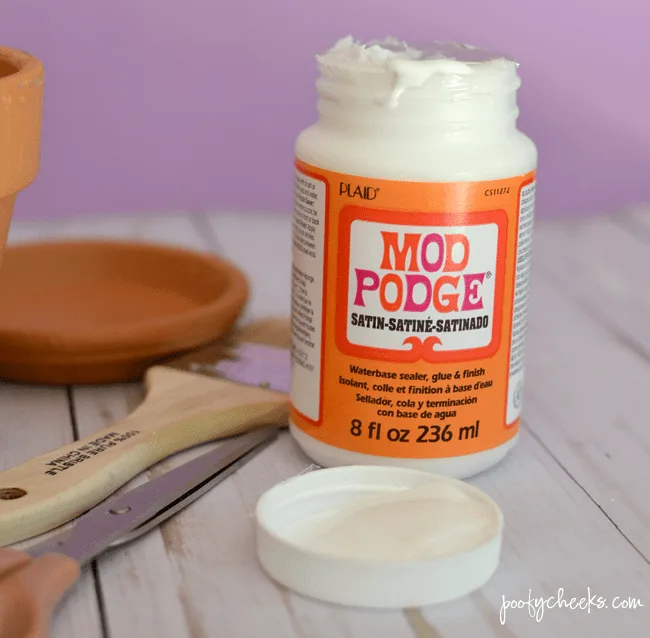 Directions-
Step 1- Cut tissue paper to fit around pot. You want to cut it so the length wraps around completely and the width covers underneath as well as wraps around the inside of the pot about one inch. (See two pictures down)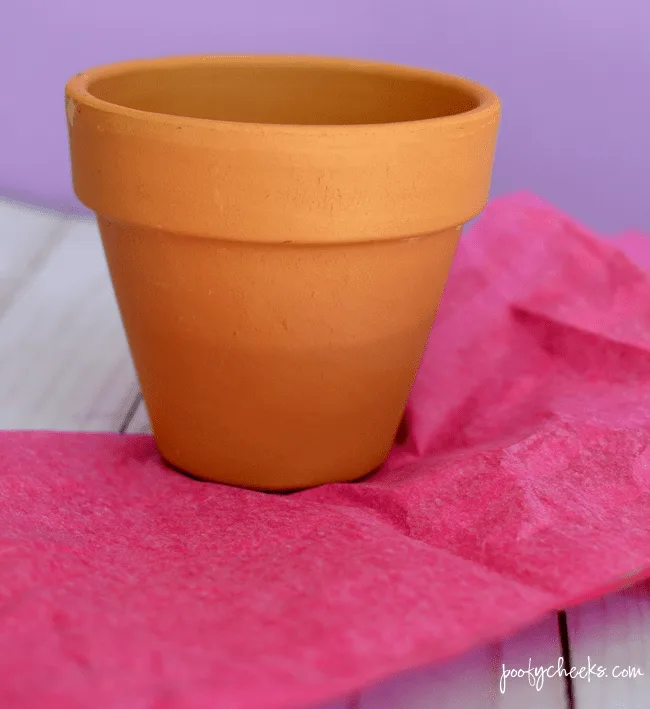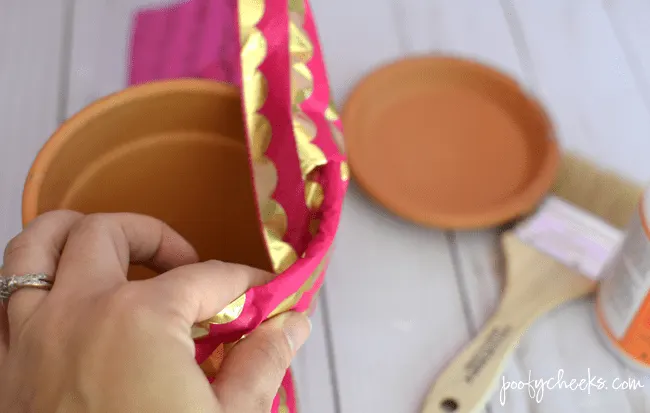 Step 2- Once you have the tissue paper cut paint the outside of the pot with mod podge and then adhere the tissue paper around. I like to work in sections but you can also paint the entire thing and work quickly.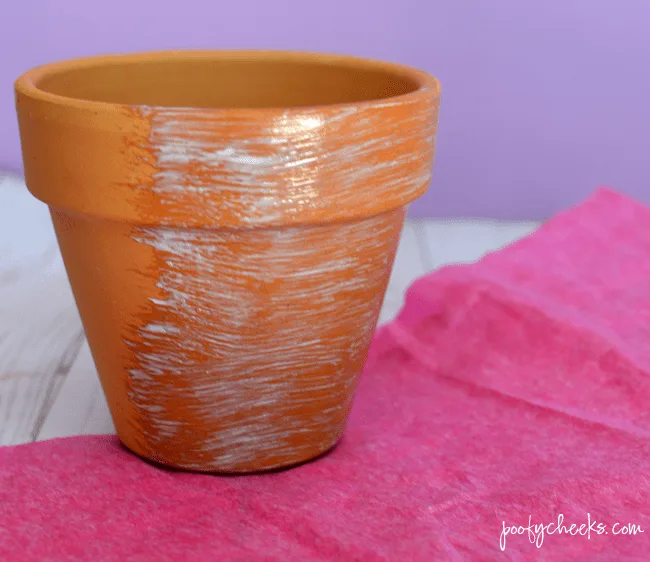 Step 3- Once the sides are done you may find you need to trip excess tissue paper at the top and bottom. Then use mod podge to adhere the tissue paper into the inside of the pot and underneath.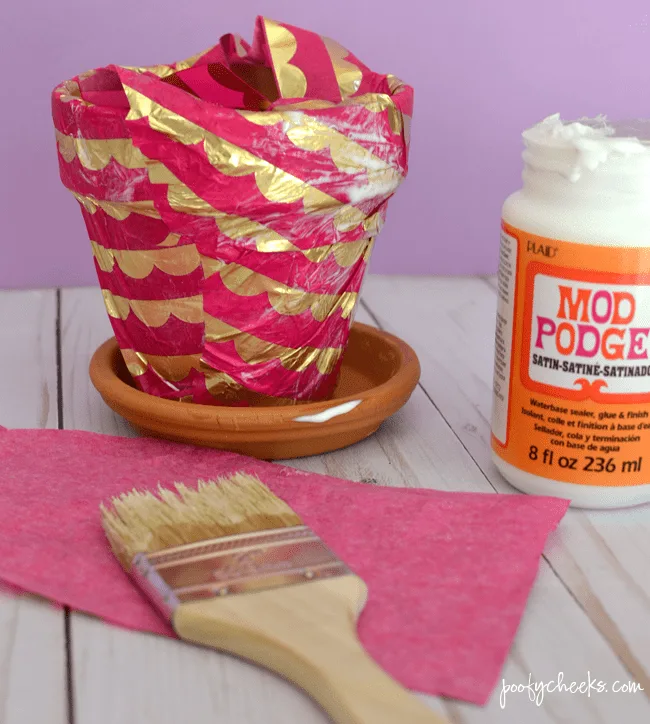 Step 4- Give the entire outside of the pot two to three coats of mod podge. Allow it to completely dry between coats.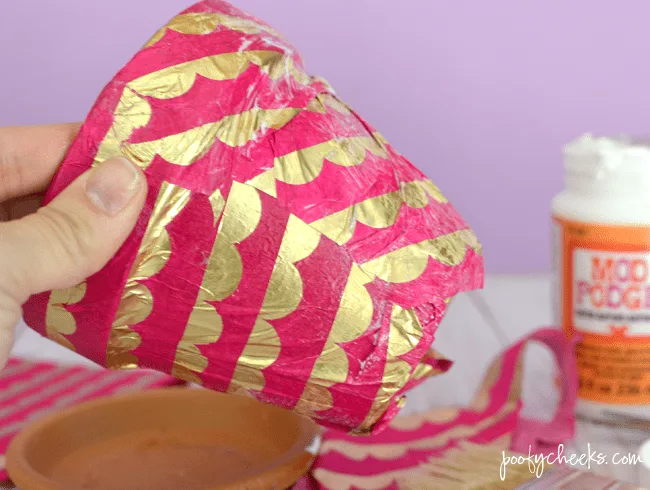 Step 5- Repeat the same steps to the bottom portion of the pot.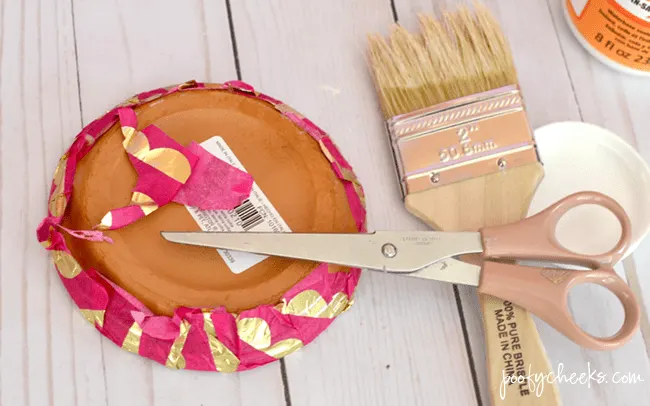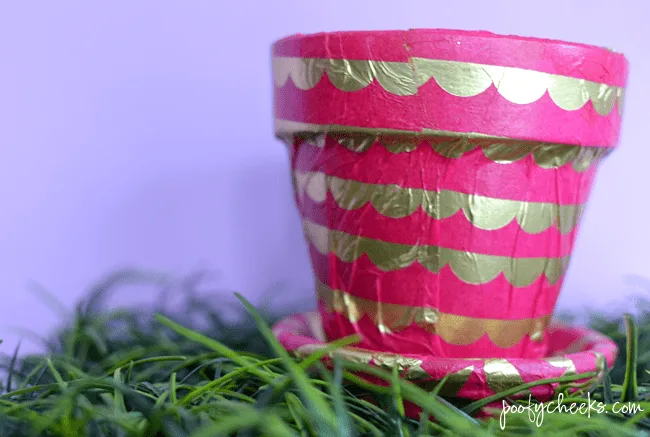 Step 6- Add a plant into the pot and you are all done with a lovely and fun planter.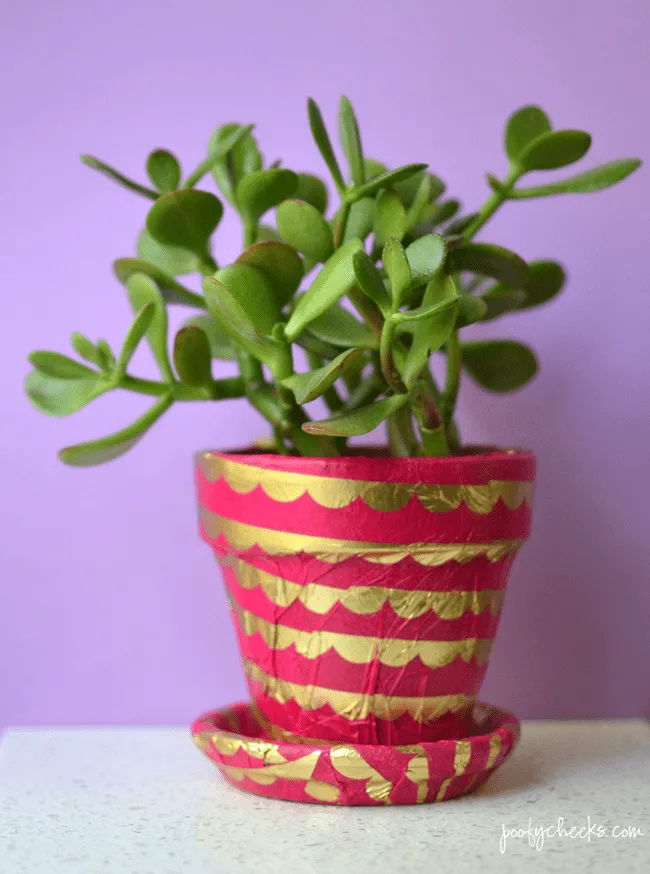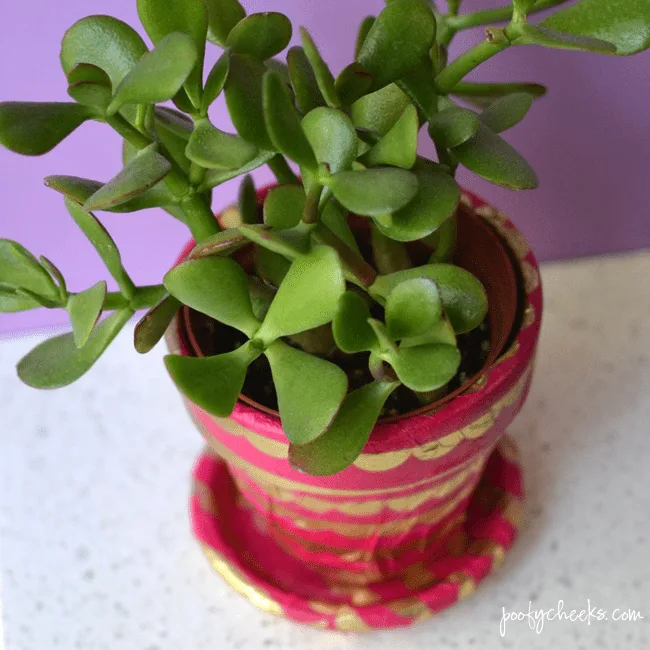 I can't wait to add this pot among others I want to make for our back patio. I bought some outdoor lights and candles to spruce things up a bit. We have been watching movies out on the patio with our projector lately. The kids love it and the weather has been perfect too. It was plain and boring but now it is going to be fun and full of bright colors.