This post is sponsored by BEHR Paint and Wagner. I did receive free product but all opinions are 100% mine.
Hey lovelies! It's time to reveal the painted front door using Behr Poppy Seed. Remember back in February when I shared the before and after pictures of my in-laws house after we painted it? We gave the outside of the house a new coat of paint with the Flexio990 paint sprayer that brightened and freshened everything up.
When I shared the pictures we hadn't finished painting their front door but we ( by 'we' I mean my sister-in-law and I) finished it and once again changed the entire look of the house. It is crazy how new paint on a house or door can drastically change the look and feel of a home.
I used to think the outside of a house represented the inside, but I've been in some homes that have no curb appeal yet blow you away when you walk in the door. I had mentioned that they recently gutted their entire kitchen, bedroom and bathroom and had them completely redone. I think the outside is now a much better representation of what's on the inside.
Do you watch the show Flip or Flop? It is one of my favorite shows on HGTV (right after Fixer Upper) and seeing the simple things they do to a home to change the entire look and feel amazes me. They can take an awful colored exterior with an overgrown yard and clean it up to look like a brand new house.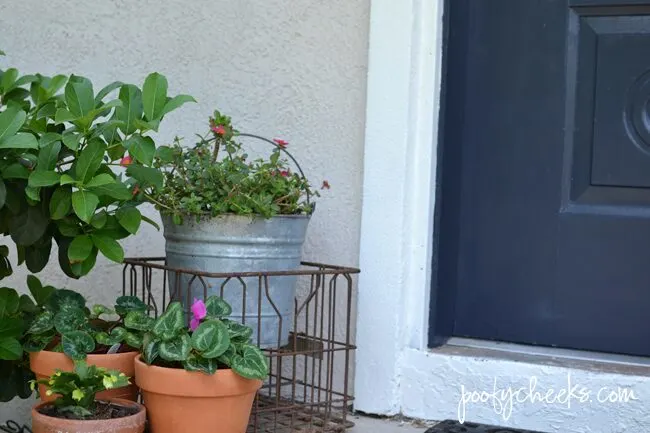 Here were the before pictures of the door. Don't mind my little paint roller model. She insisted she needed to help paint the door too! If any of you followed along during my pregnancy with Delilah can you believe that she is 3 1/2 already!?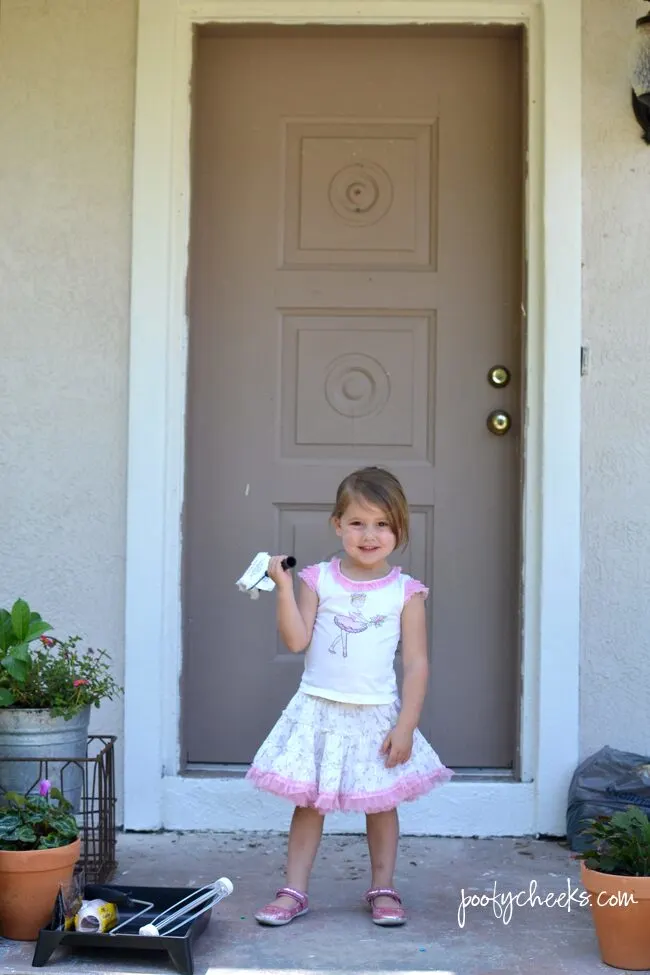 Painted Front Door Using Behr Poppy Seed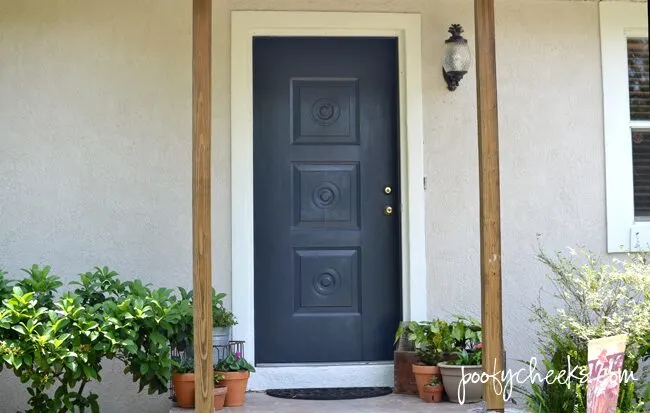 The paint job on my in-laws house was nothing as drastic as you see on some of the Flip or Flop homes, but I feel like it gave everything a much needed facelift. All we did was paint the house, trim, front door and they hung a new porch light. I LOVE the fixture they picked out!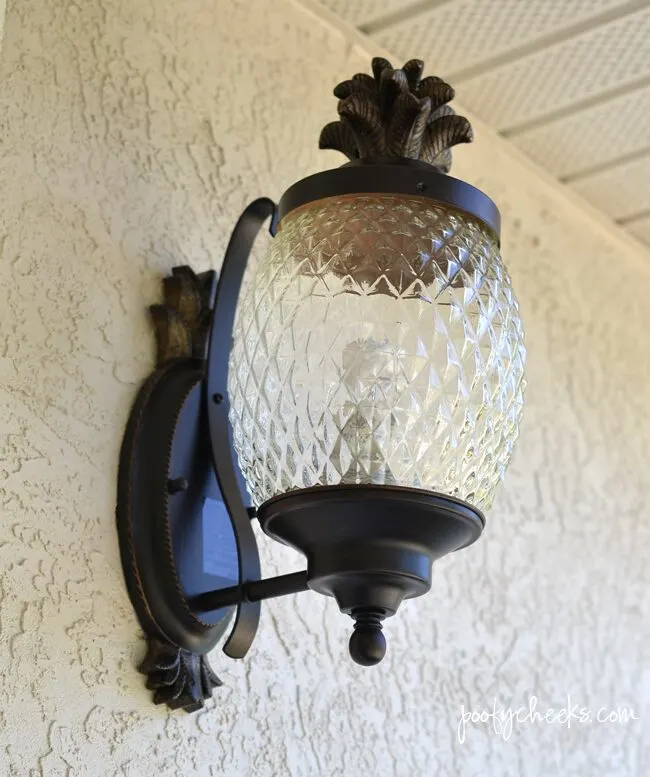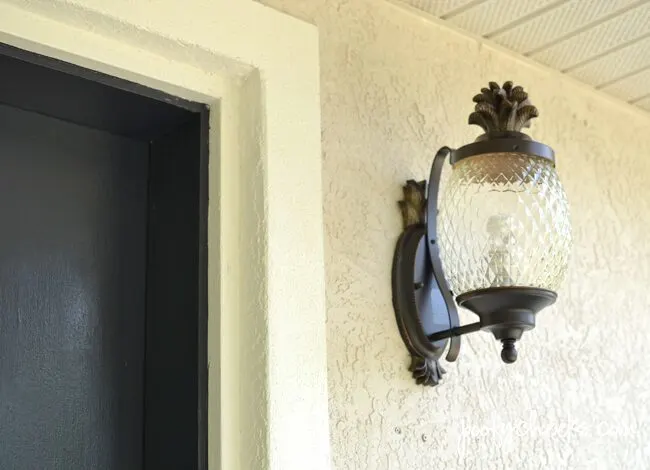 We painted the door in BEHR Poppy Seed (PPU15-20) using their Premium Plus Exterior Satin finish. Doesn't the color pair perfectly with the new house and trim colors? I have always loved the character their front door has and now the color makes it the focal point. Their house is budding with new plant life this time of year and they do such a great job at framing their front door with beautifully potted plants.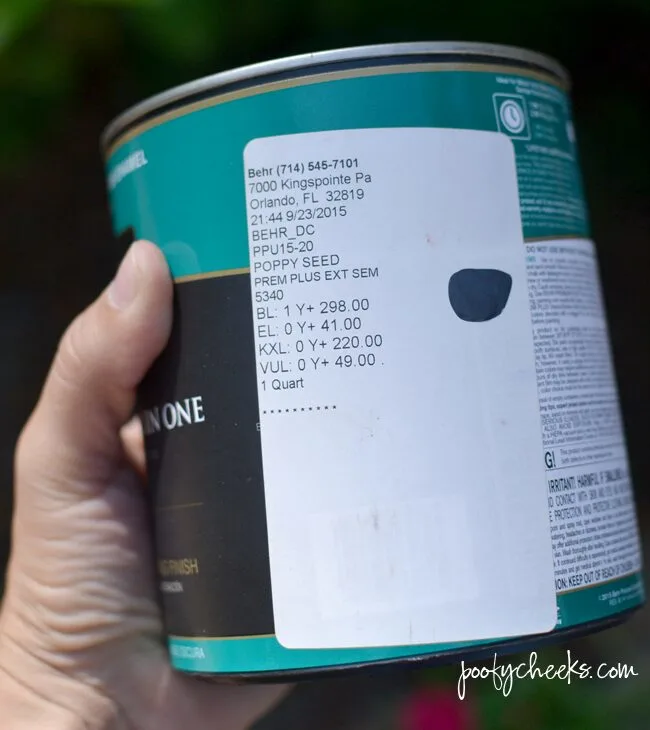 I leave you with a few more pictures because I can't stop admiring the paint job!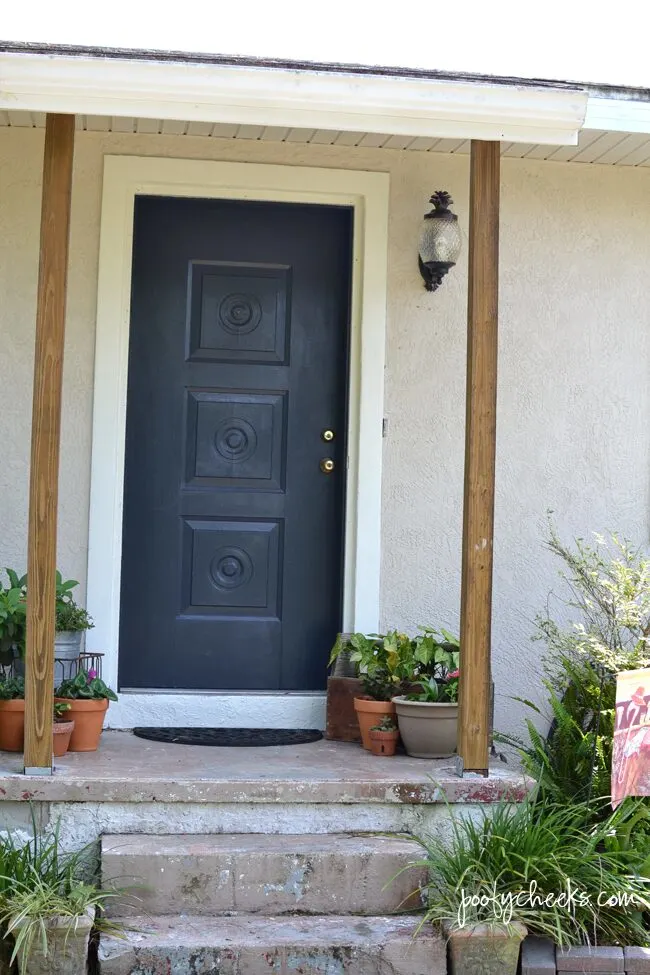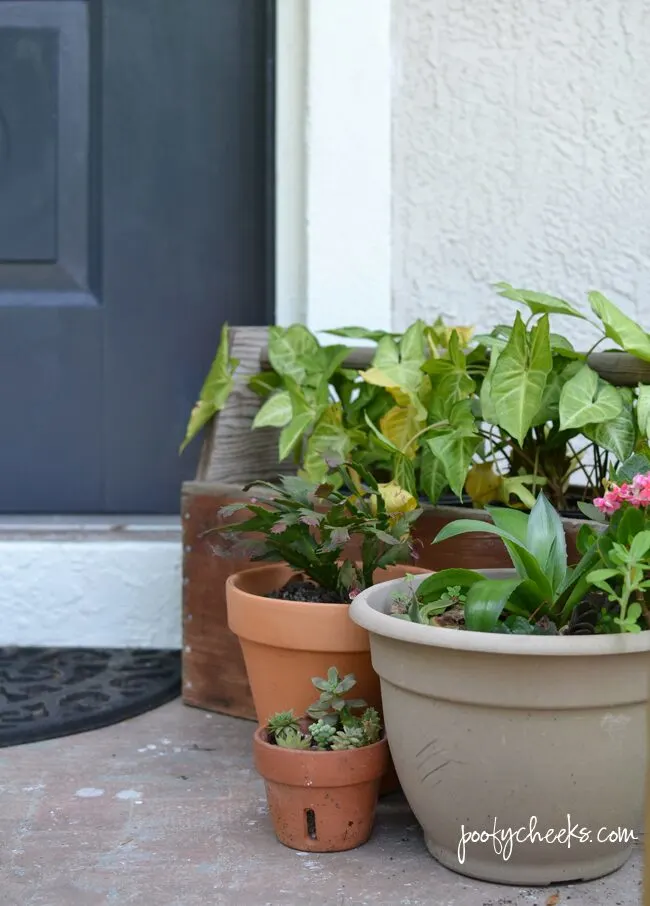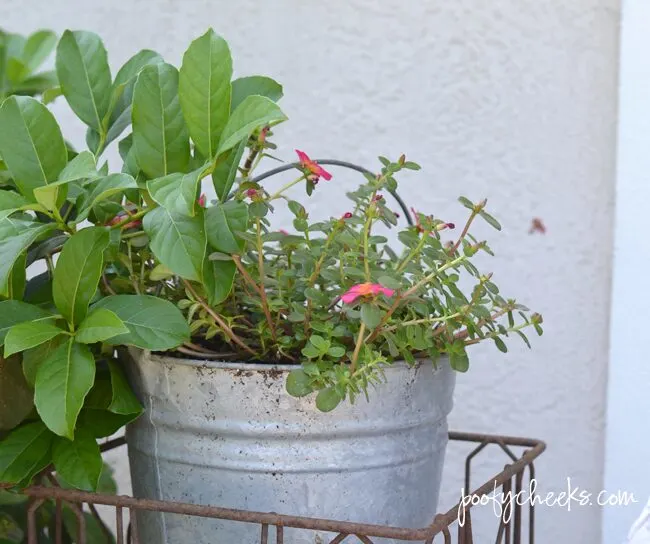 And then there are these tiny little succulents – so pretty!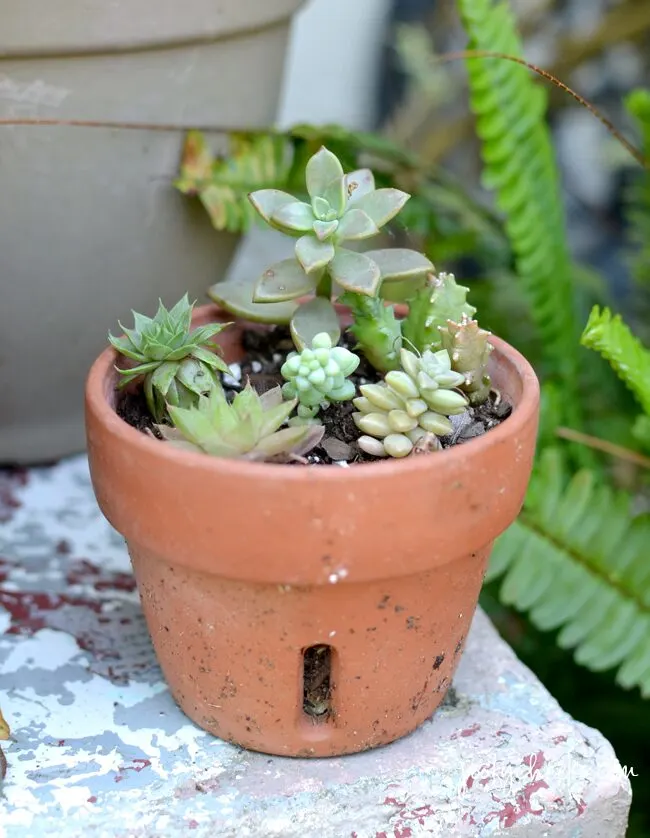 Have a great Monday friends!