Fake succulent wreath tutorial – this post contains affiliate links to the supplies I used.
Hey there friends! Spring is in full swing and we have had some amazing weather (with a few super hot days) here in Central Florida. Since Easter my door has been bare and I was in need of a wreath that could take me from Spring through to Summer. I created one of my favorite wreaths to date – a fake succulent wreath! I absolutely love succulents and have seen some really amazing real succulent wreaths but they look like a lot of work and money if you don't already have a bunch of succulents.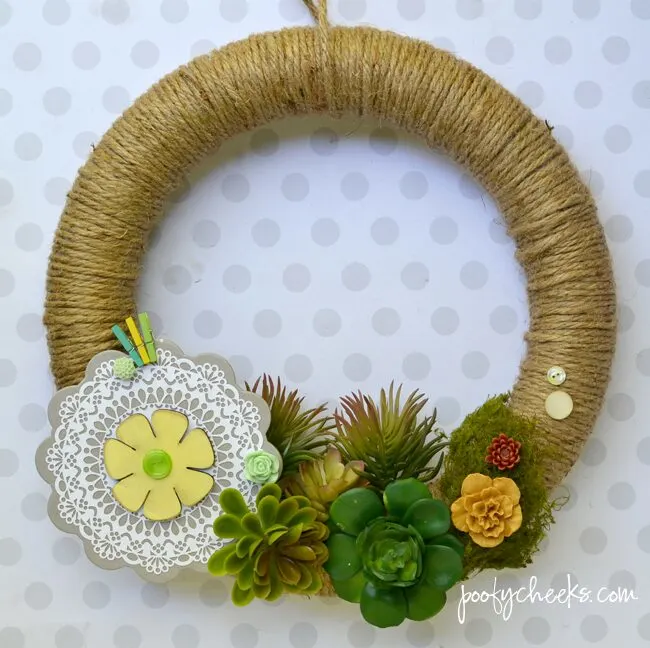 My love for succulents started a few years ago and I got really good at propagating them. I wrote a tutorial on how to propagate succulents and how I planted some of them in seashell succulent jars.
I had wrapped a wreath form with thick jute months ago but then couldn't decide how to decorate it. Then last week I quickly stopped into the Dollar Tree to burn time before a doctors appointment when I found some lovely fake succulents. They were in little pots but I instantly thought of my wreath and saw they were in the pots with Styrofoam and hot glue so they could easily be removed and placed on my wreath. I picked up five and went on my way but I think I'll be making another stop to pick up a few more this week!
To make this wreath you will need the following supplies-
hot glue gun (and glue sticks)
fake succulents
moss
other embellishments (cabochon flowers, chipboard flowers, buttons, mini clothespins, paper doily)
I headed to my craft cabinet and pulled out a bunch of embellishments I thought would work and then picked and placed what I liked as I went. Create your own unique look by adding some of your favorite embellishments!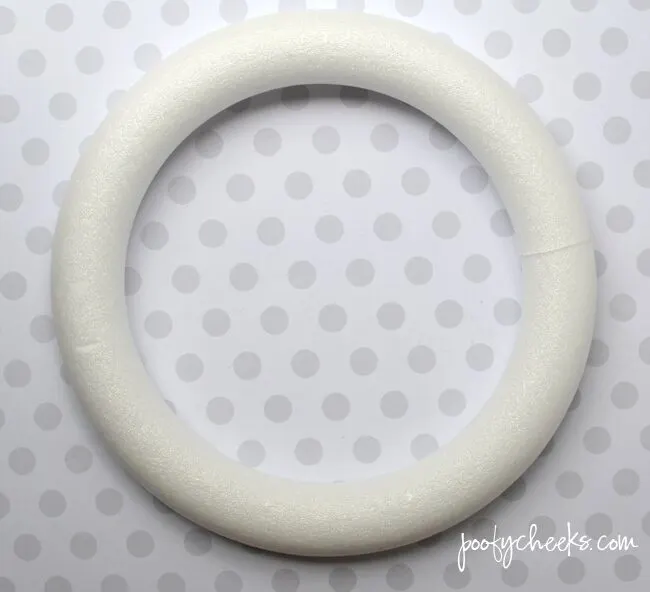 Step 1: Start by adding a dab of hot glue to the back of a wreath form and then wrapping the entire wreath. You may want to add a dab of glue here and there as you go to hold the jute in place while wrapping. This is the longest part of creating the entire wreath. I usually watch TV while wrapping.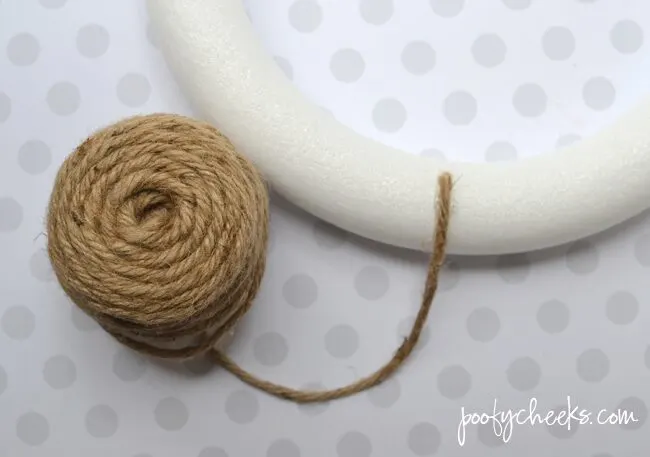 Step 2: Remove the fake succulents from the pots and clean the stems off as best as you can.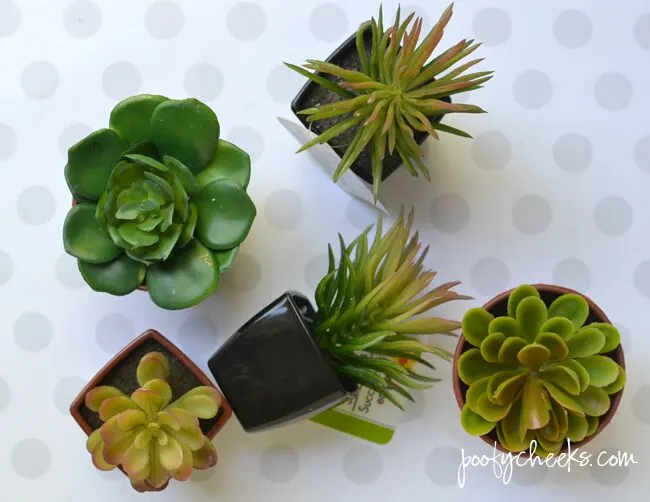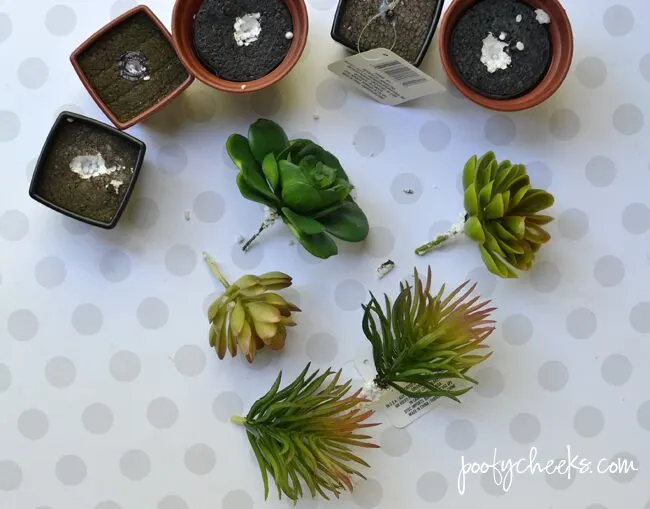 Step 3: Figure out how you want to arrange the succulents on the wreath and then push the stems down into the Styrofoam with a dab of hot glue.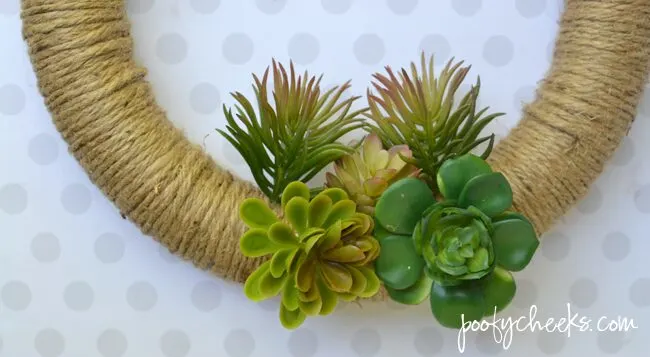 Step 4: Leave your wreath as is or grab some embellishments and make it one-of-a-kind! I pulled out a bunch of things and held them up to see how they looked. In the end I love how it turned out using cabochon flowers, a chipboard flower, wooden flower, buttons and moss.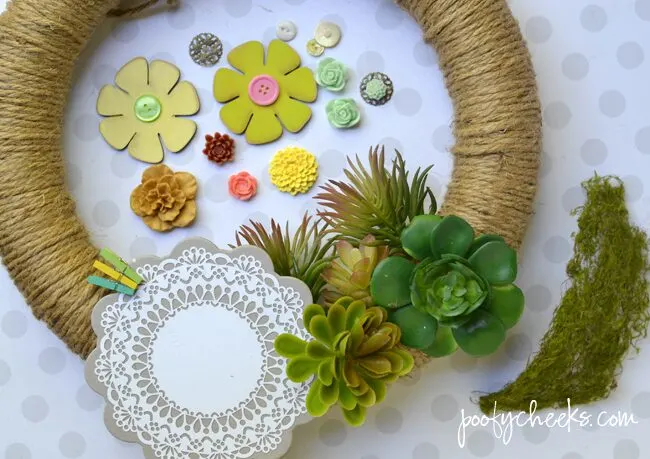 When I showed my husband the finished wreath his response was, 'It looks better than your usual wreaths.' Gee thanks! Although I might agree a tiny bit! LOL!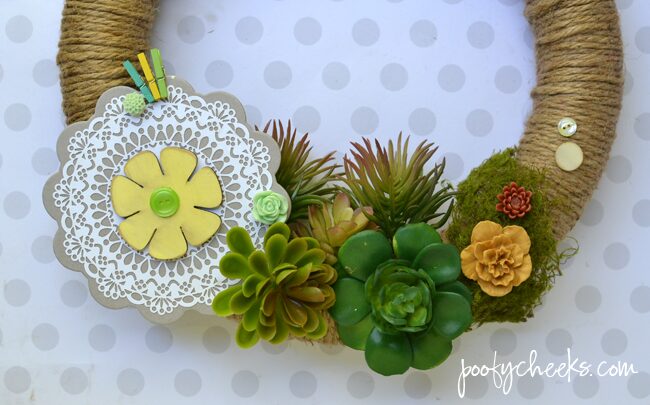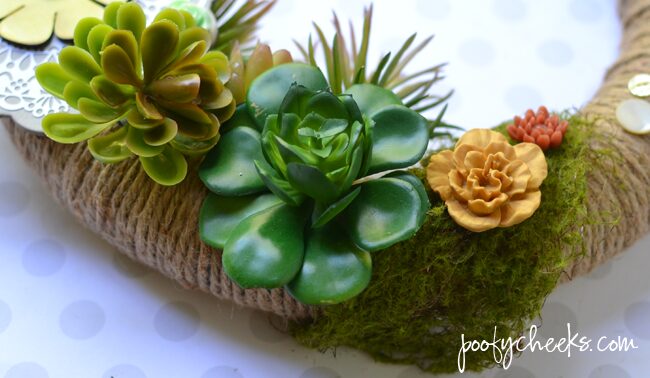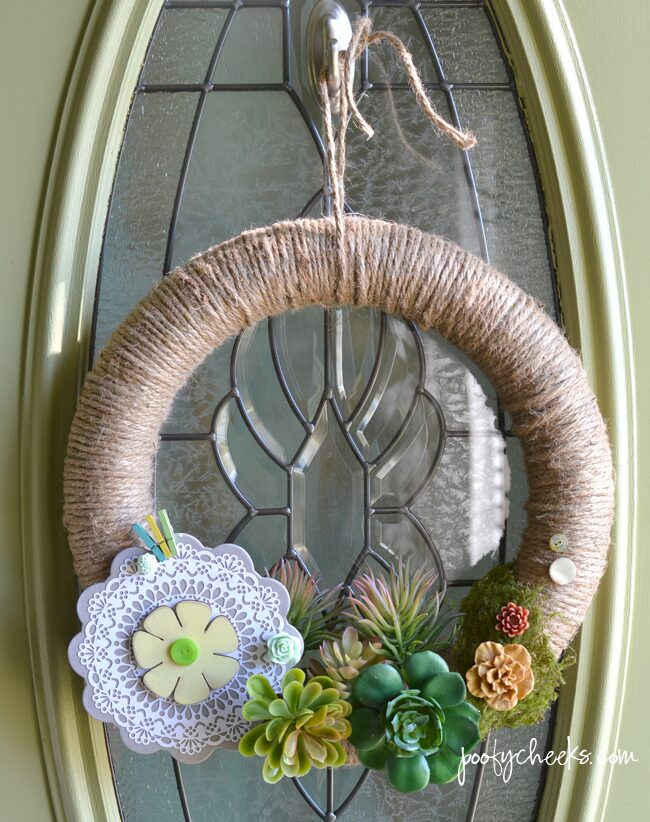 Have a great Monday friends!! If you want to know how mine is going this might give you a hint… I made myself a cup of coffee only to realize I used the last of the sugar and forgot to buy more! I'm going to be making a quick trip the store after dropping my two oldest boys at school this morning!
Enjoy,