Hey friends! I have a cute teacher appreciation printable for all of the amazing teachers who help shape our greatest treasures, our kids. I bow down to teachers because they have a job I couldn't do.
Seeing the hard work and dedication my boys' teachers put in amazes me. They are spending just as much time with my child as I do during the weekday, and with all of the mandated testing now, I'm not sure how they keep it all together.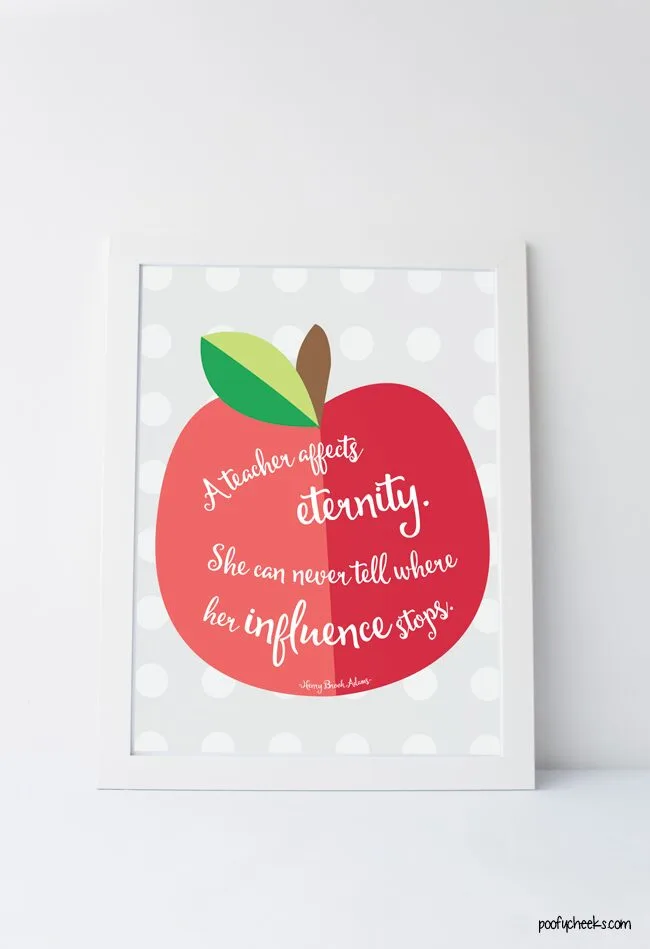 I thought this quote from Henry Brook Adams was perfect. I can remember every single teacher I had
growing up, and some of them were extremely influential in shaping me into the person I am now. I had a few teachers in High School who pushed me to find new interests that I still have now.
One of my teachers Mr. Hageman and I didn't see eye to eye at first. I liked to doodle and he always thought I wasn't listening to his lectures. He would call on me and I would always surprise him by answering his questions correctly. One day after class he asked me to stay after, and he asked why I was always drawing instead of paying attention. I explained that was how I concentrated.
I had him every year after and he was a huge advocate of daily journaling. Half of my journal was filled with doodles but I attribute my love for blogging to his daily journaling sessions. By the end of my four years in High School, he had become one of my favorite teachers. Thanks Mr. Hageman!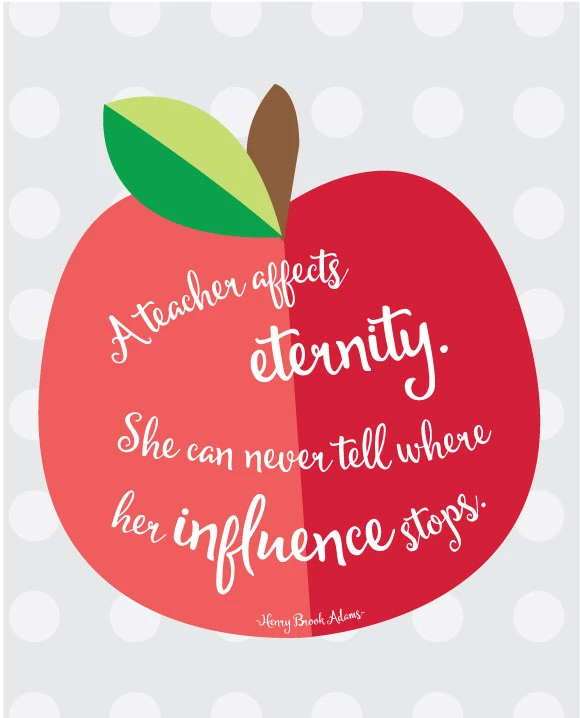 Download the Free Teacher Appreciation Printable
Download the printable as a 5×7 or 8×10 and print to your home computer.
Frame the printable or clip it onto a clipboard. I'm making monogrammed clipboards and clipping this printable along with a gift card onto it.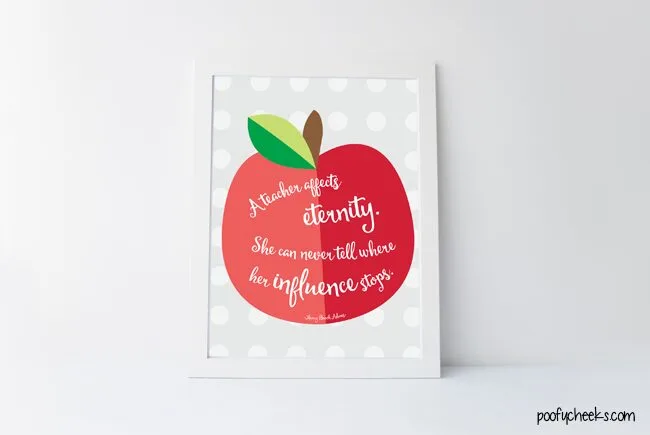 Thanks again to all of the teachers for your hard work and dedication.
More Teacher Appreciation Inspiration