A couple of weeks ago I shared how to make a pretty Mod Podge paint can. Today I am showing you how I used the paint can as part of a housewarming gift filled with painting supplies and a printable tag. One of my best friends moved into a brand new house they built this past week and before they started moving their belongings we helped them paint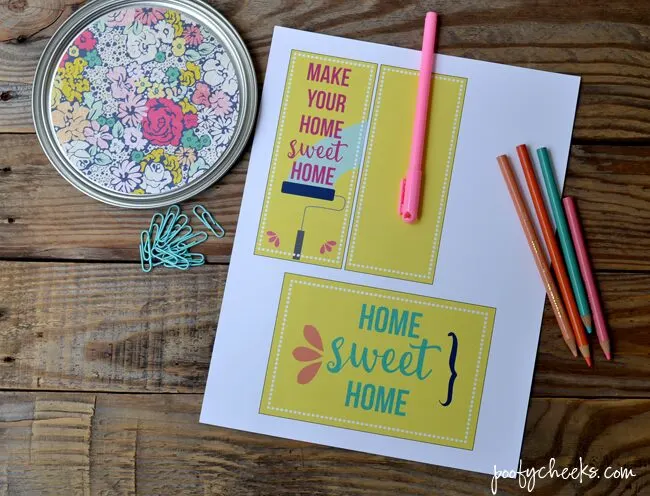 This is the same friend that we took dinner to last week because they were still waiting on their refrigerator to be delivered when my son decided he wasn't feeling well and started throwing up out of no where. He christened their kitchen floor, cabinets and the island. I was mortified. Let me say that once more – I was mortified! Thank you Kimberly for being such a sweet friend and brushing it off then helping me bathe and clean my son AND the mess! I still can't get over it and I know Wyatt won't forget it anytime soon. (This happened the same day my husband had emergency surgery to have his appendix removed!)
I knew that Kimberly planned to paint their house before moving so I wanted to gift her a bunch of painting supplies so it would be one less thing she would have to worry about. I took the paint can I made and filled it with my favorite supplies.
Shur-Line edger and refills (this thing is the bees knees!)
Short handled trim brush
Sanding sponge
paint and cleaning rags
painters tape
cheap brush for touch ups
paint pourer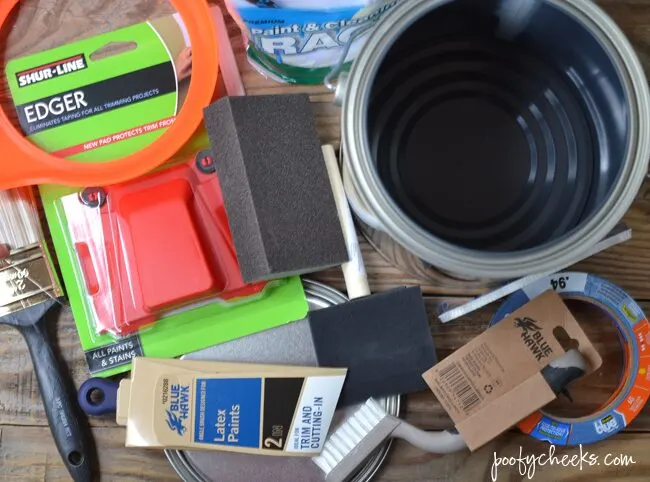 I stuffed all the goodies inside and then closed up the lid. I tied the printable tag I made along with a washer (the washer opens paint lids) to the handle and gave it to her when we met for breakfast the first week of school. We were celebrating our boys going back to school!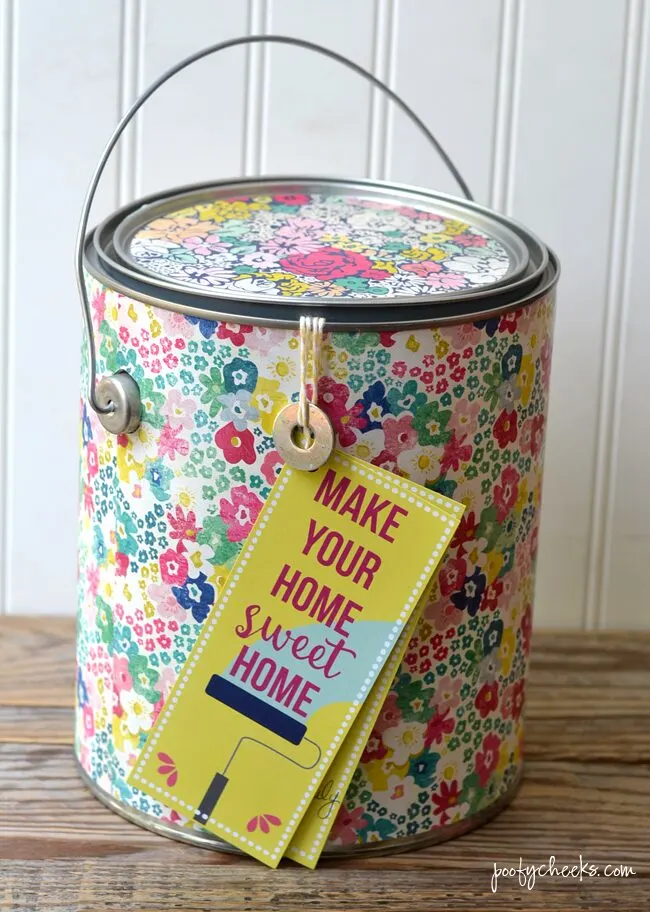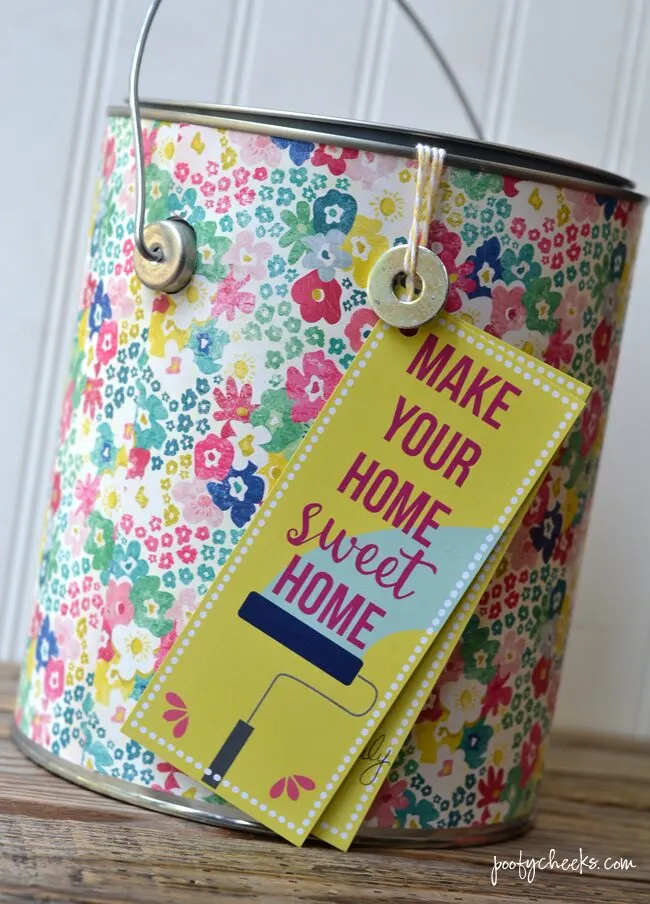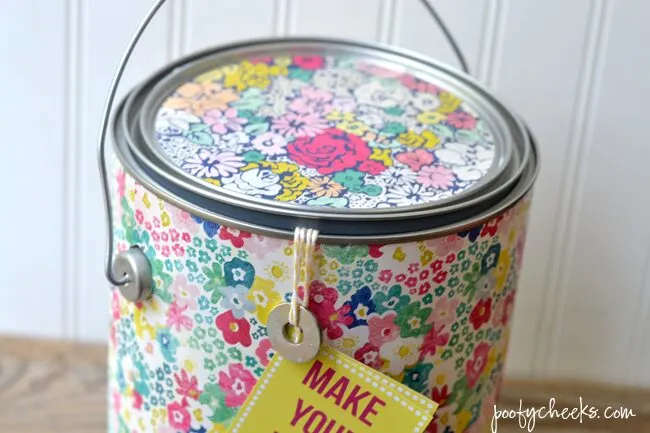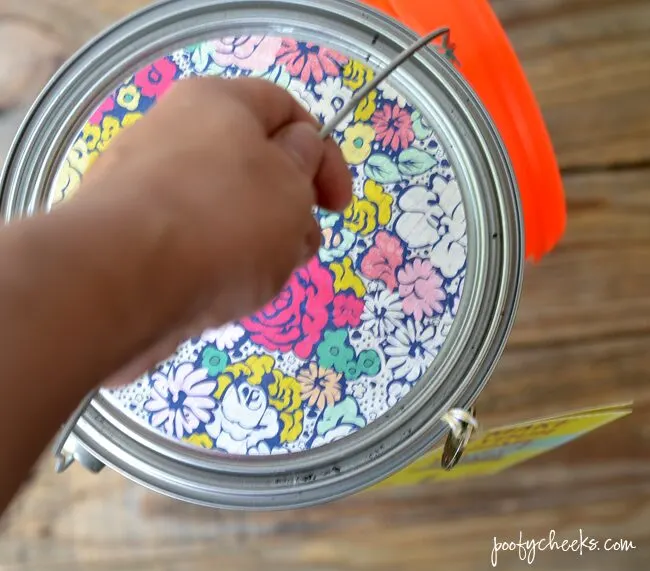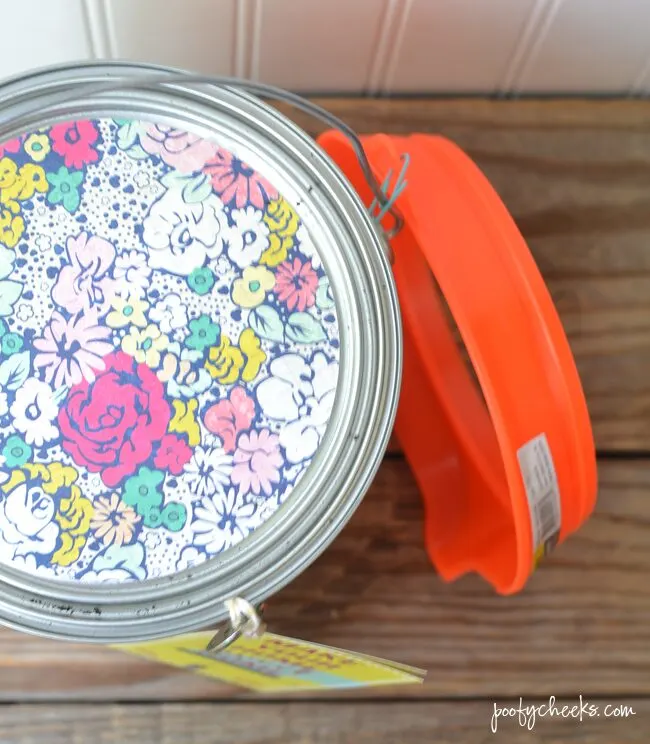 I guess I should have bought them some disinfectant and towels to clean up the mess my son would make in their new house! I'll have to remember it for next time! One day we will laugh about it… the same way we now laugh about the time her son took off his poppy diaper on my couch.