Glam canning ring pumpkin.
I'm making some more glam Halloween decorations. I have been working on this glam canning jar ring pumpkin. I have always loved the canning jar ring pumpkins and wreaths so I decided to make my version of one. I love how easy it was to make and how it turned out!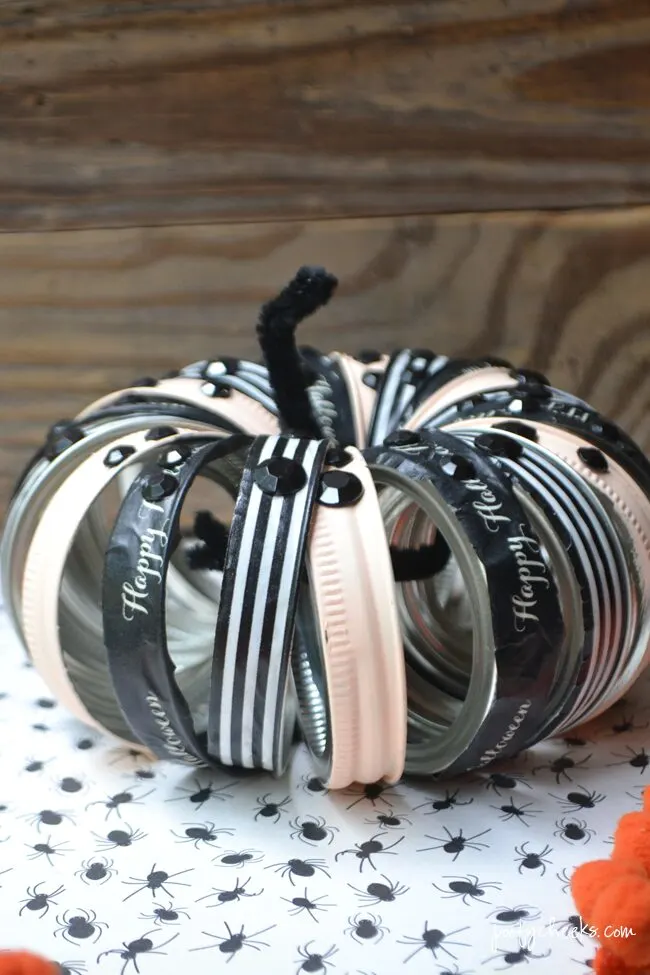 Supplies Needed:
Washi Tape
Chalk Paint (I used BEHR Sensual Peach latex paint mixed with BB Frosch)
18 canning jar rings
2 pipe cleaners
Crazy Glue
Rhinestones
Directions:
Cover the sides of the rings in washi tape and/or paint them.

String the rings onto one pipe cleaner and then twist to hold them together. Gently separate the rings out into a circle.

Fold and twist another pipe cleaner and stick it in the middle of the rings as the stem.

Using crazy glue stick the rhinestones onto the rings.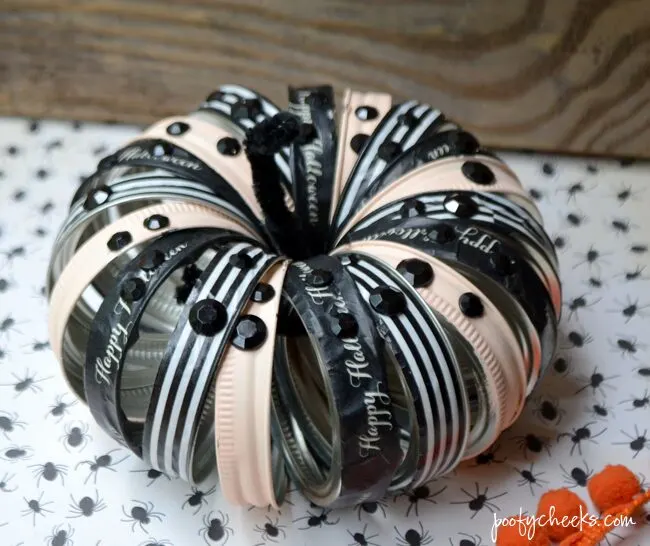 This project could not have been easier or quicker! With so much going on around here this was exactly the type of craft I needed! My husband says it is too early to decorate for Halloween but I can't see myself storing my new decorations for a few short weeks only to pull them out again.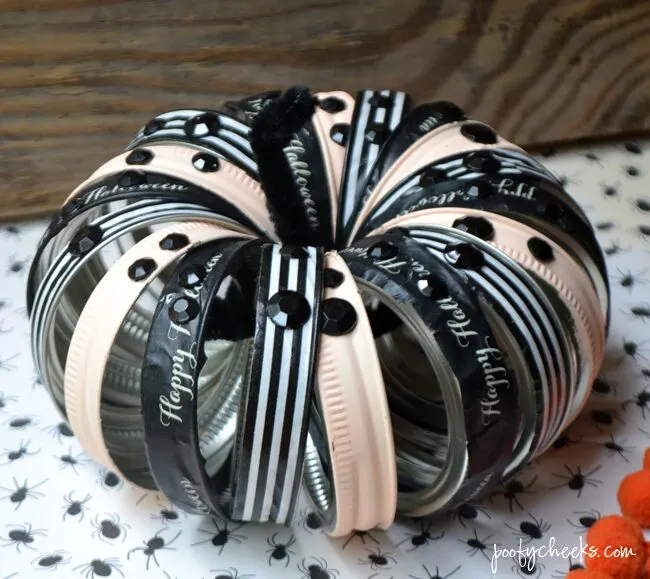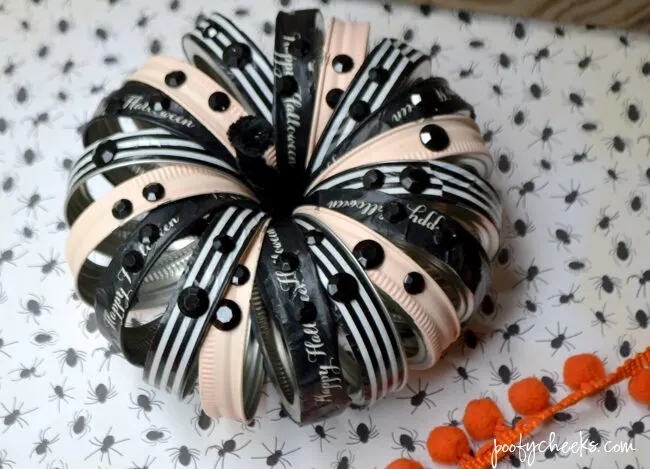 What are your thoughts on Halloween decorating?