I am so excited to share this DIY mod podge paint can with you! A few weeks ago I was at Home Depot grabbing a few things for my craft room redo and I came across empty paint cans for sale. I quickly tossed one in my cart and I wasn't sure what I was going to do with it but I knew it could be something cool. Fast forward to last week and I thought of the perfect use for the can. I decorated it with some of my favorite scrapbook paper and transformed it into a really pretty paint can. Would you believe this DIY took me less than 15 minutes!?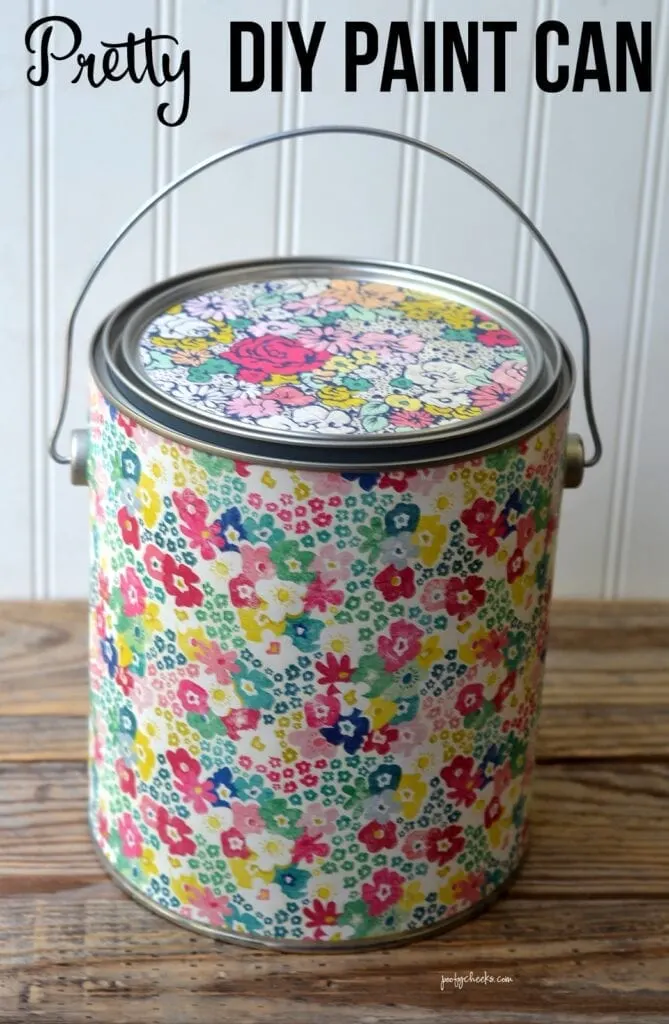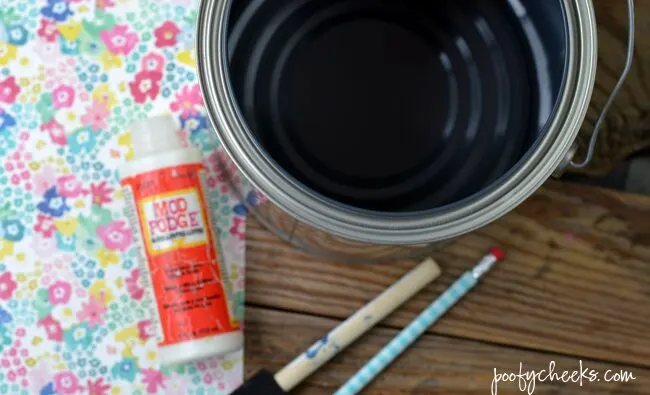 SUPPLIES NEEDED:
3 sheets of 8.5×11 cardstock

scissors

pencil

quarter (to trace)

foam brush

empty gallon size paint can

ruler
Step1: Cut two pieces of cardstock to 10.5×7.25 inches. These are the pieces that will wrap around the sides of the can. The seems are going to be along the sides where the handles are. Then cut a circle from the third piece of cardstock to apply to the lid. The circle needs to be 5.25 inches in diameter.
**I used a BEHR brand gallon size paint bucket from Home Depot. If you are using a different size or brand you will want to double check your measurements when cutting the cardstock.
Step 2: Hold the two rectangle pieces of paper up to the can and measure from the top to the circle where the handles are. Use a quarter or a nickel and trace half of it on the back side of the cardstock on both sides of the two pieces. Cut the half circles out.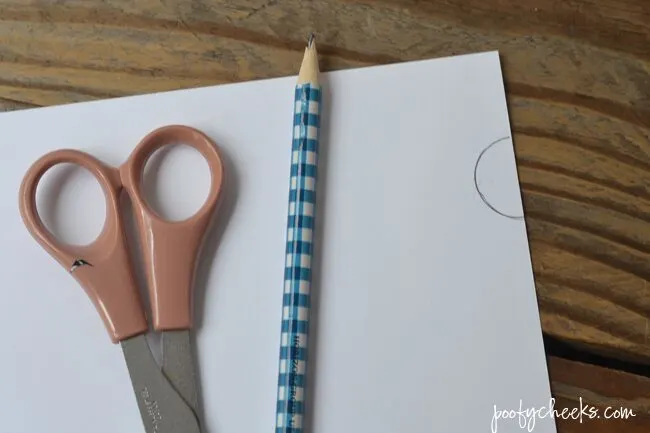 Step 3: Use a foam brush to apply Mod Podge to the can in small sections and then slowly apply the cardstock smoothing any bubbles as you go.
**Wrap the cardstock around the can before applying it to the can with Mod Podge to see if you need to trim the half circles. I needed to trim one of them.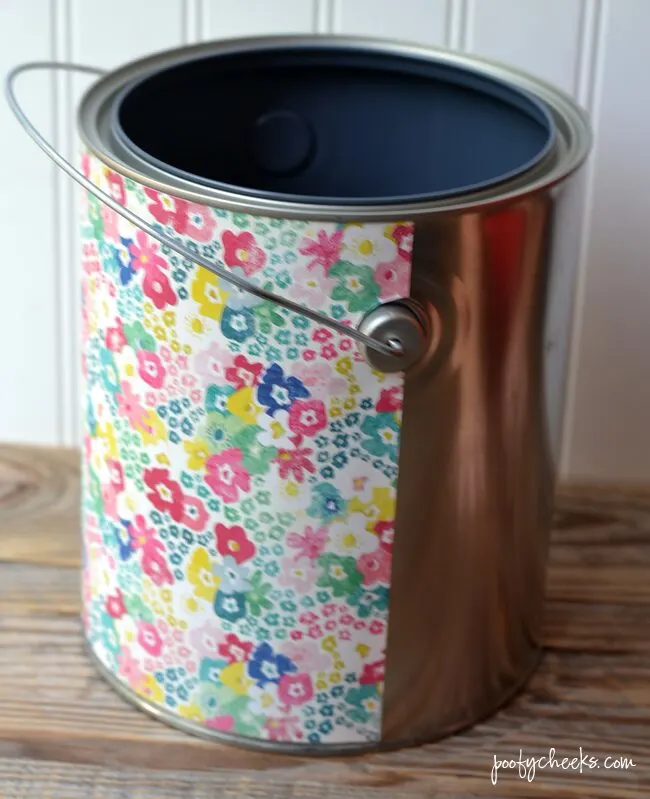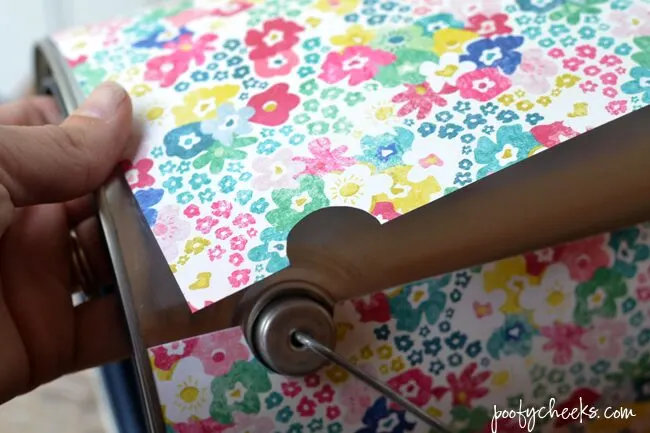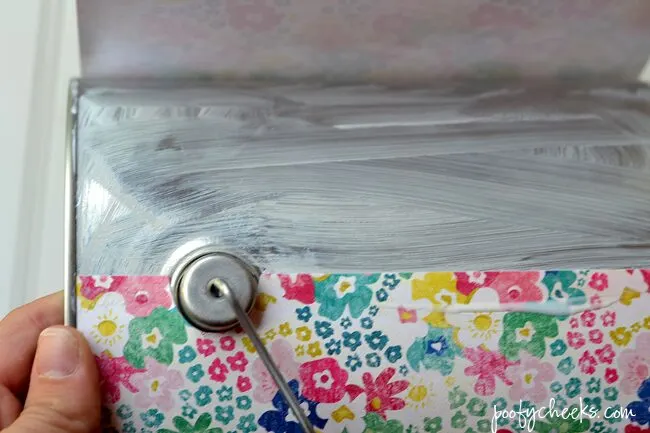 Step 4: Once both sheets of the cut cardstock are applied to the outside of the can apply another coat of Mod Podge to the outside of the can paying special attention to the seems so they don't lift over time.
Step 5: Apply the circle piece of cardstock to the lid with Mod Podge and let the entire can dry.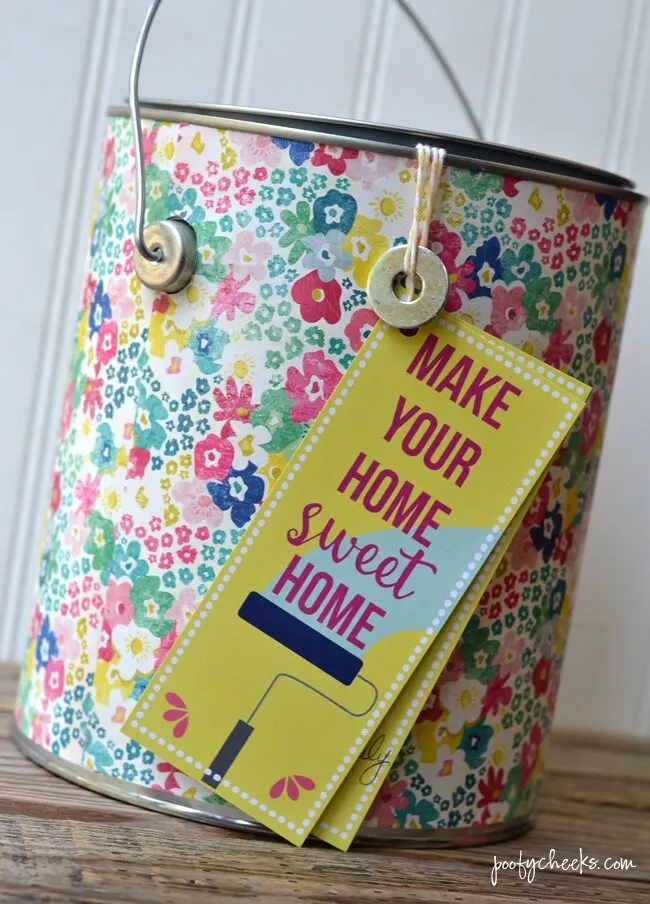 It is that simple! I wasn't quite sure what I could do with this can when I bought it, but after seeing how pretty it turned out, my head is spinning with all of the ways I could use it. I even have an idea for another paint can project where I will use a few as home décor!