I probably spend more time in the kitchen than any other room of the house. While planning my next kitchen I came across 7 More Genius Kitchen Ideas to Copy.
Not long ago I shared 7 Kitchen Ideas to Copy – YOU LOVED THEM – so I wanted to share more.
7 (More) Genius Kitchen Ideas to Copy
Attach a wooden cutting board with a hole cut out to an existing drawer, or use it as a pull out shelf (all by itself). The key is to make sure it is installed over a pull out trash can from The Tarnished Jewel Blog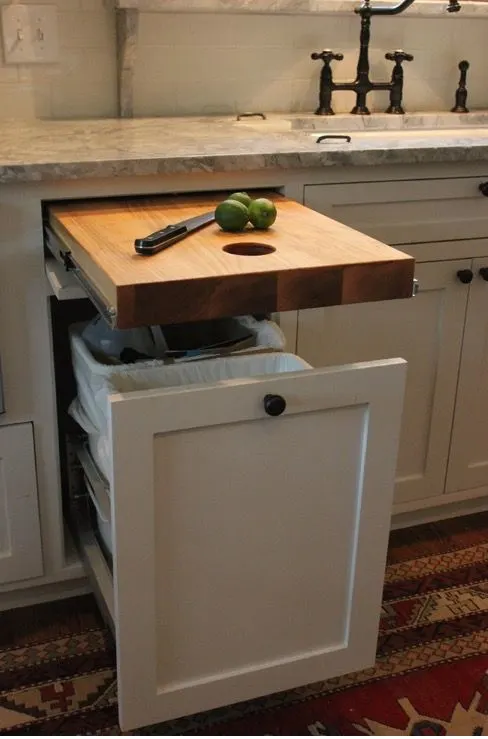 Loving this creative, hidden kitchen storage solutions that doesn't break the bank by Design Dazzle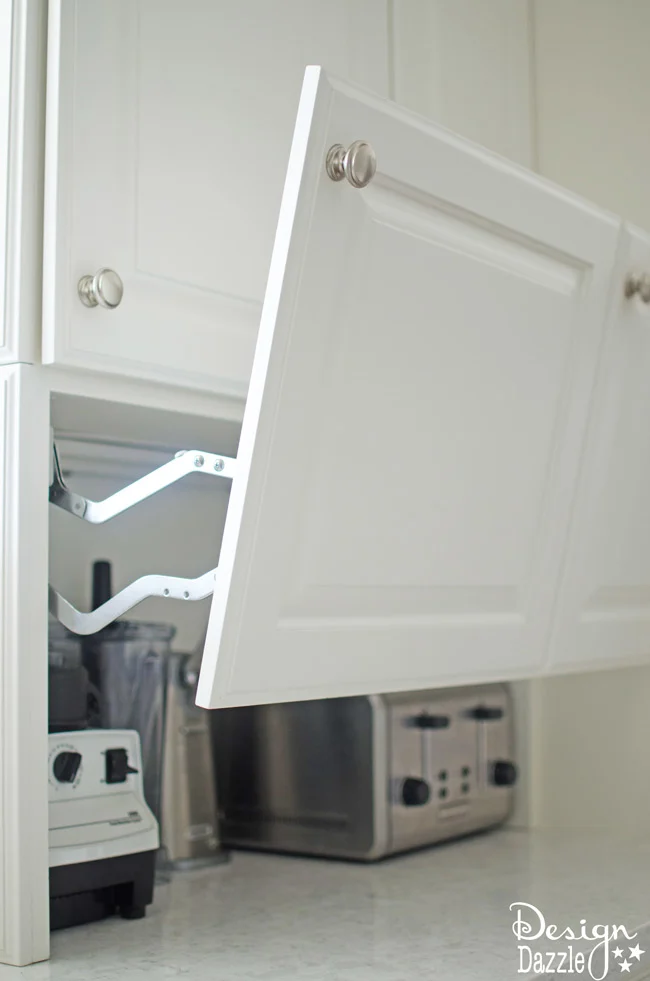 The best part (in my opinion) is the pull-out trash bins from Nesting with Grace. We lived in a rental that had pull out trash cans and they were so convenient. For kitchens that are already tight on space, these eliminate the need to find a place to fit a trash can.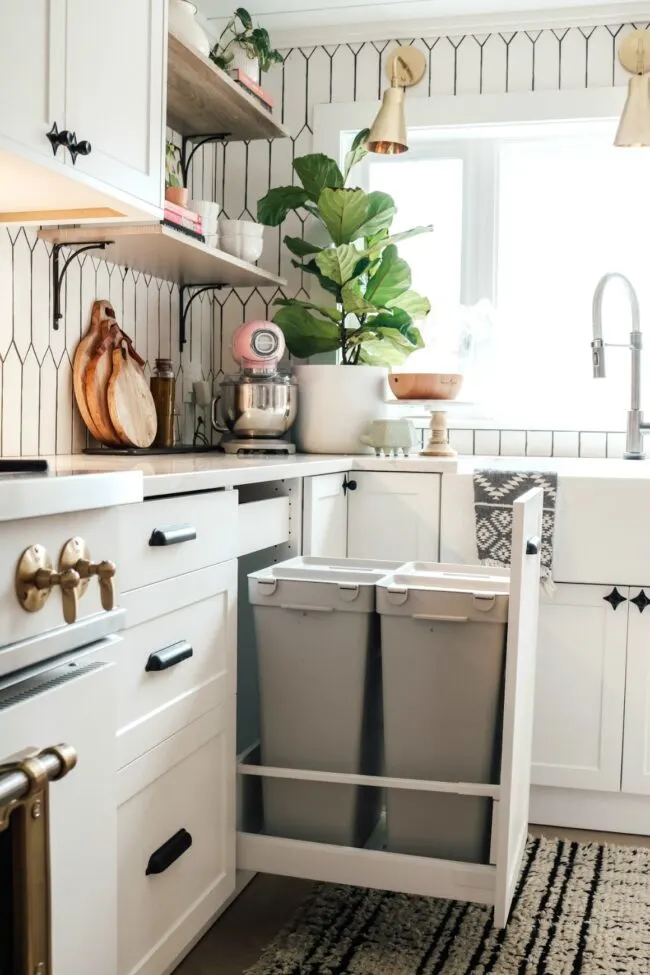 Organize your pan cupboard by hanging pots and pans up using a tension rod from Apartment Therapy.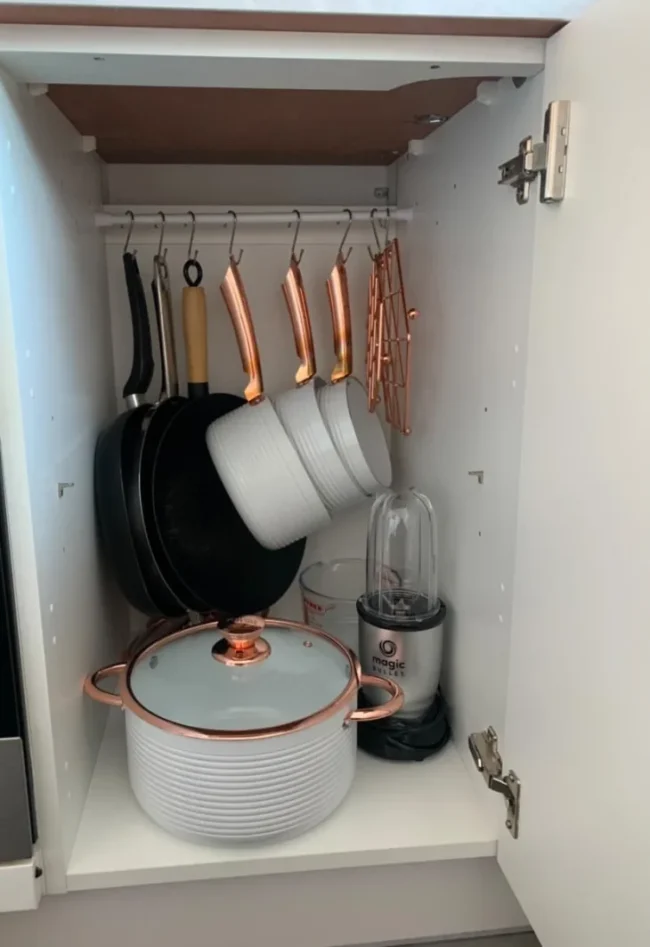 This simple system of dividers brings order to the chaos. It requires minimal skills and materials and goes together fast, which allows you to spend more time cooking and less time searching and sorting. Family Handyman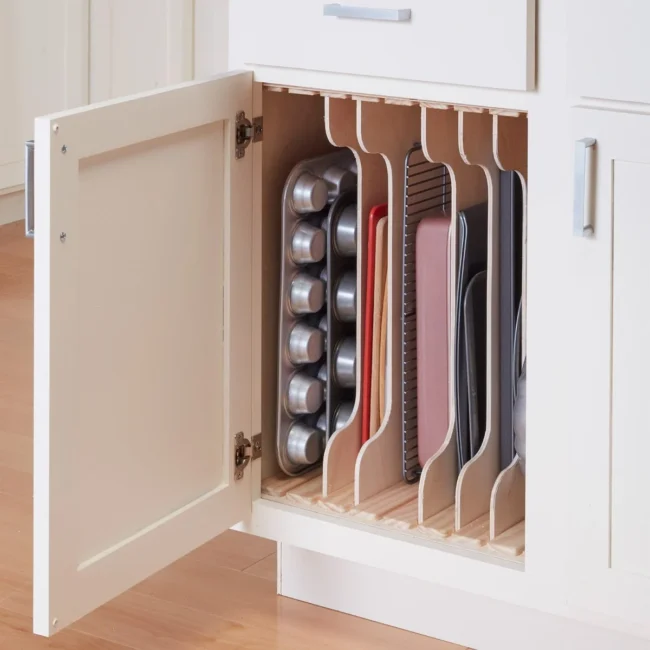 I also love the idea of having a special place for dog bowls. No more tripping over the pet food bowls and filling up the water has never been easier. At Home with Ashley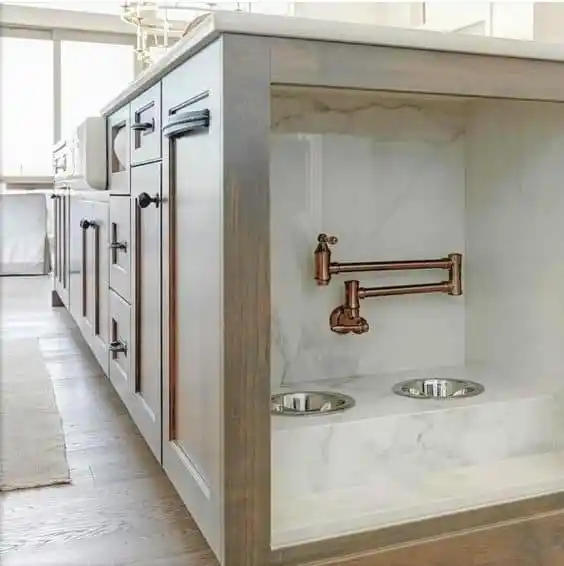 Don't sleep on this one! Adding outlets into the pantry to keep the microwave hidden or electronics charged and out of sight. I am a minimalist at heart. My toaster is in the pantry unless we pull it out to use it so the idea of having clutter hidden is genius. The DIY Playbook