You picked the black quartz farmhouse sink and the Delta faucet in the latest round of vote. It's been 3 months since my dad installed our new kitchen sink and faucet, so I wanted to show you the reveal. I also waited to write this until I had used it for a few months and could give my true opinion.
Overall I am in love with the sink and how it changed the entire look of our kitchen. I wasn't sure how I would feel about one large basin, but I don't think I'll go back to a double sink again. I can easily wash our crock-pot, large pans and casserole dishes without splashing water all over myself.
The Old Sink…
Oh gosh, I sure don't miss this old thing. It was shallow and I could never seem to get the water marks to go away. We didn't have a sprayer with this sink either which made getting stuck-on-food hard to deal with.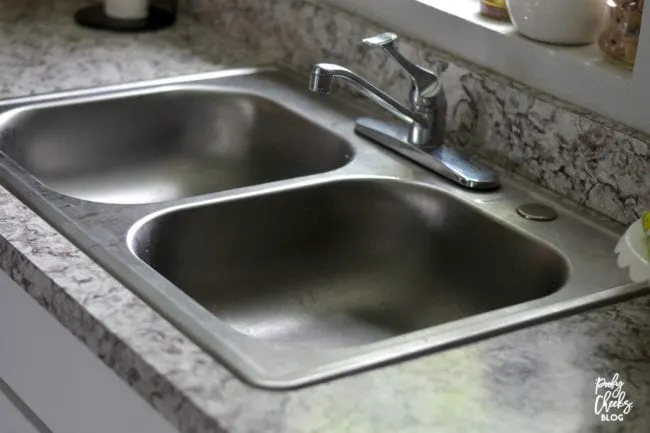 But let's back up for a second. Before we touched anything sink related I treated my dad to lunch.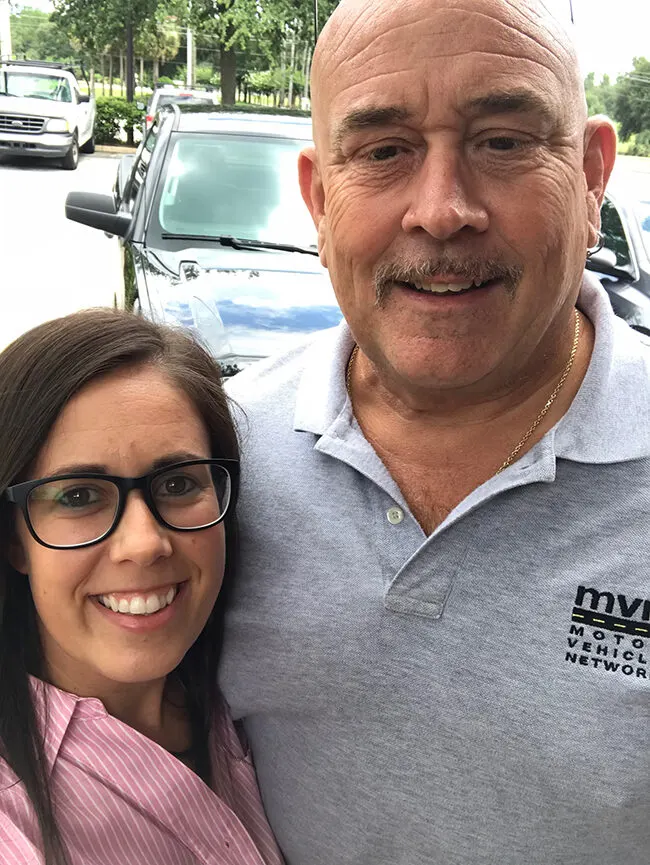 More Sink and Faucet Pictures
What is a pretty black quartz farmhouse sink without Bath and Body hand soap!? I swear I'm in there every few weeks buying up soaps to match the season. Our sink is all ready for fall.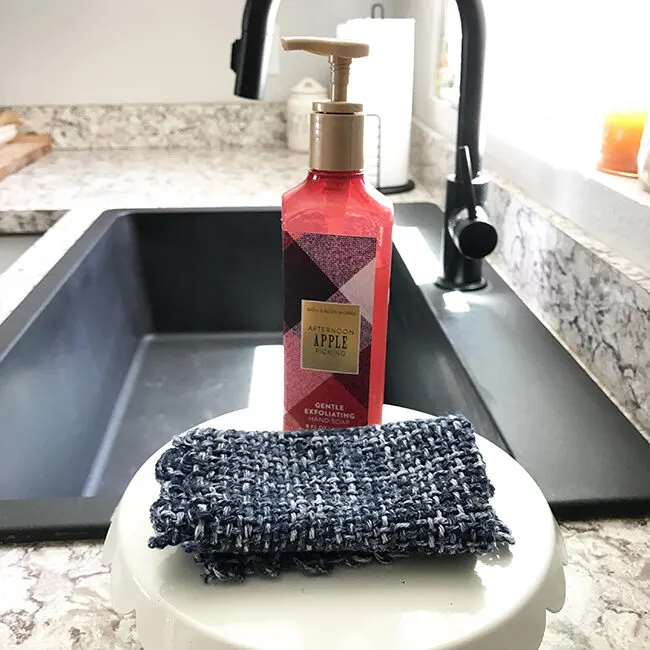 The Delta faucet is the crowning jewel. With a click of the button it is a sprayer, and the end of the faucet pulls out to reach all around.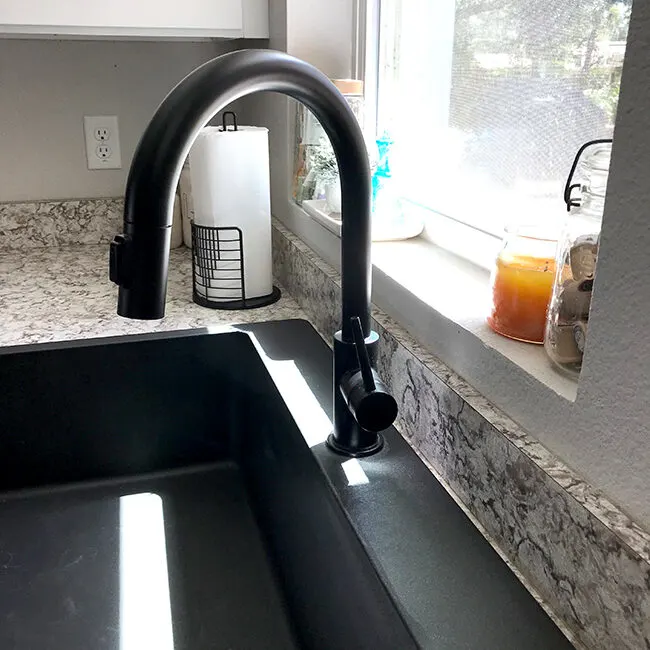 I don't suggest sitting in your sink but I had to show how big this baby is!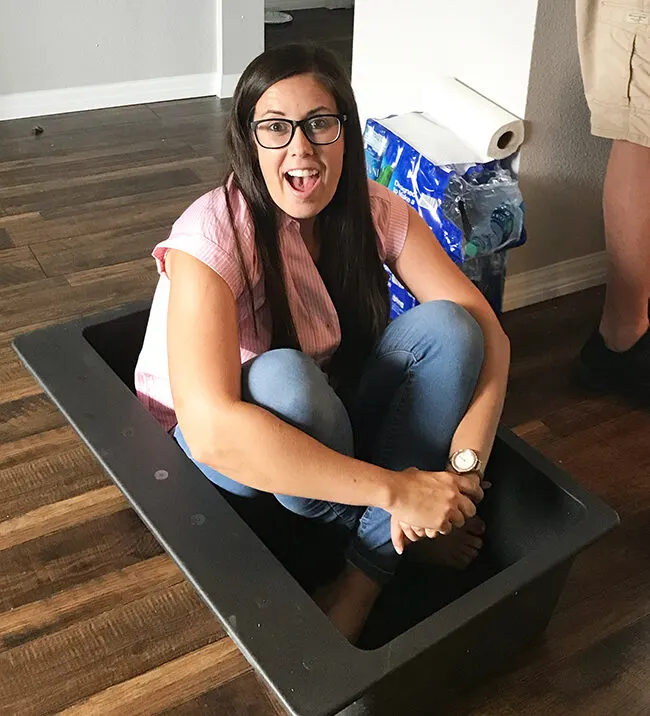 Installing the Farmhouse Sink
This isn't a step-by-step instructional post but I'll give you a run through.
The first thing we did was clear out the cabinet under the sink, turn the water off, and unhook the water from the faucet. My dad put down towels and got out his tools. Notice he also had a little helper.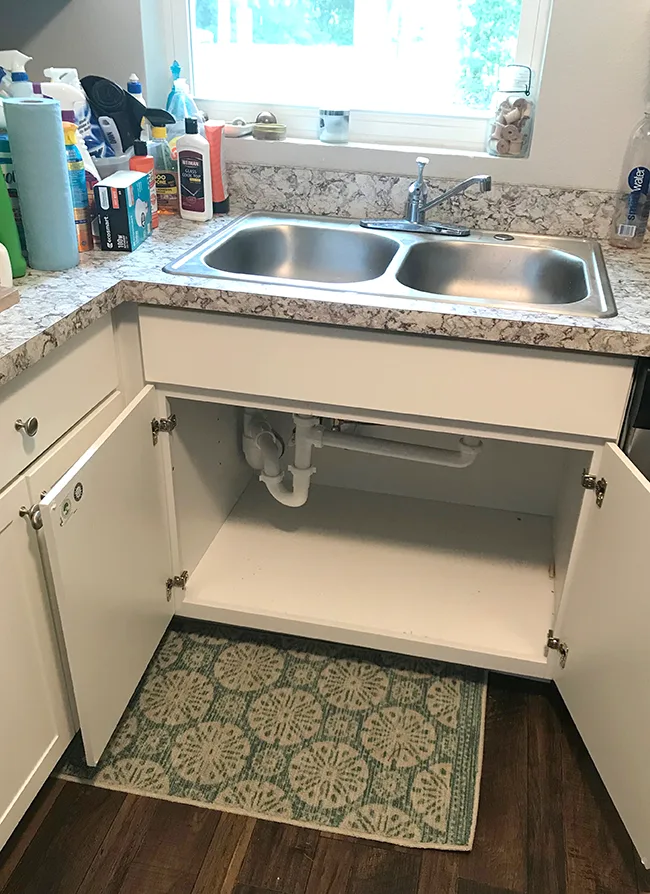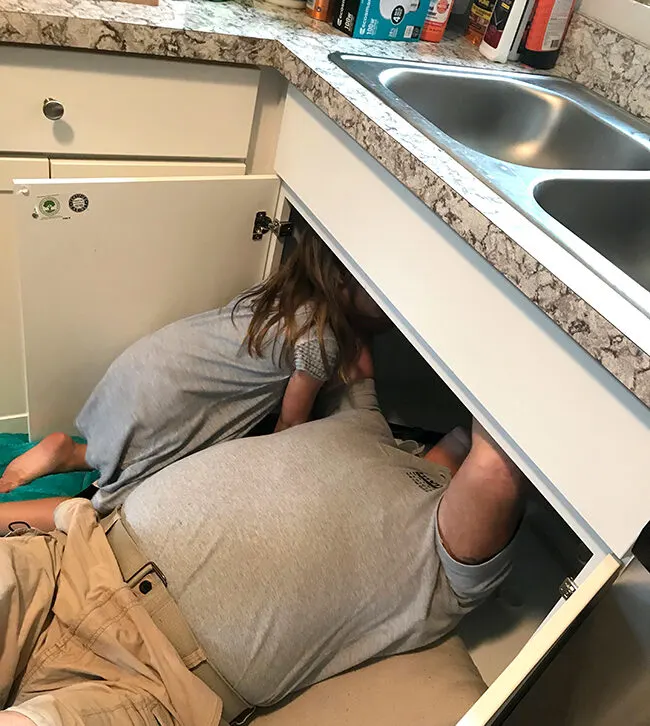 Before dropping the new sink in we installed the matte black faucet and the drain.
The sink came marked, and you choose where you want the hole for your faucet to go. I choose to put the faucet in the middle, so we used a couple tools to knock out the hole and get things rolling.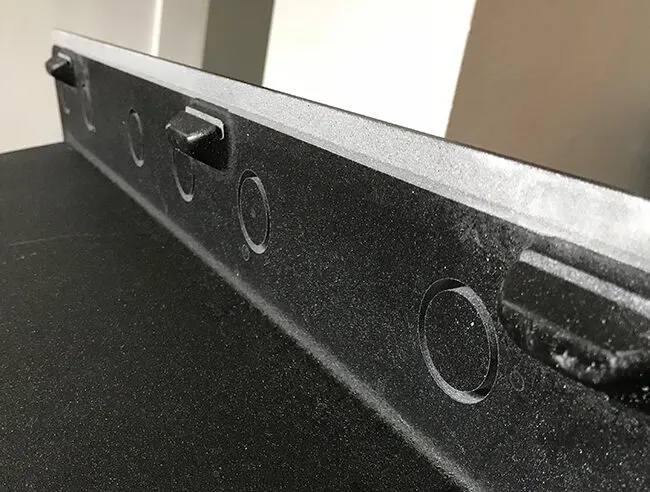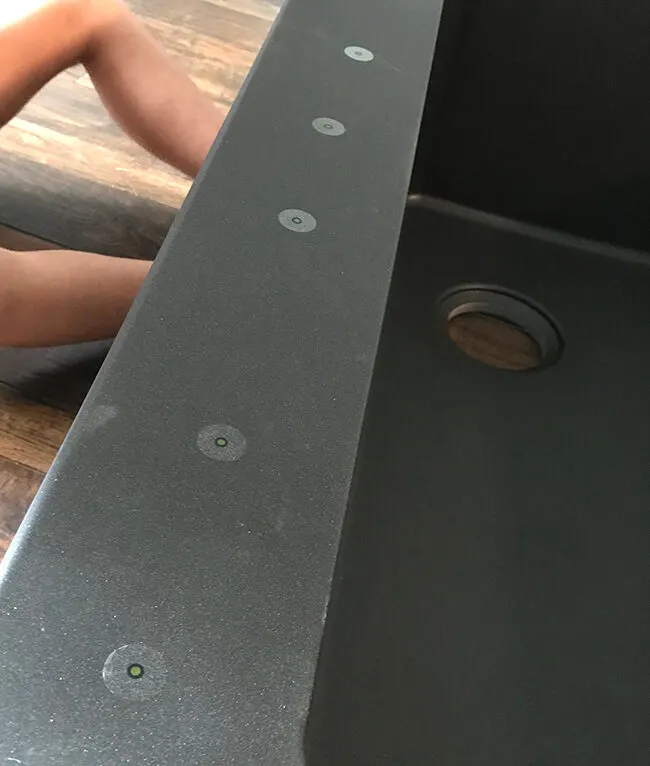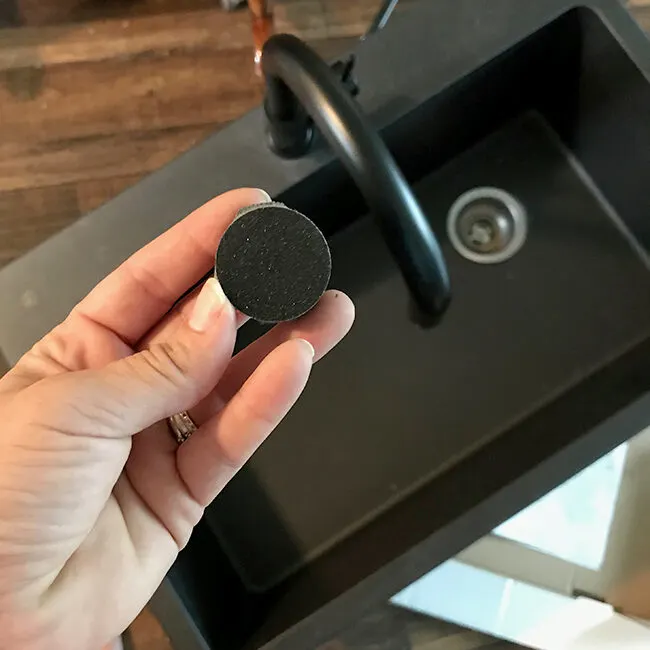 Once we dropped the farmhouse sink in, my dad hooked the water lines up to the new faucet and changed the drain piping since we went from a two drain sink to a single drain sink. We tested everything and then sealed the edges so water doesn't get in between the sink and counter.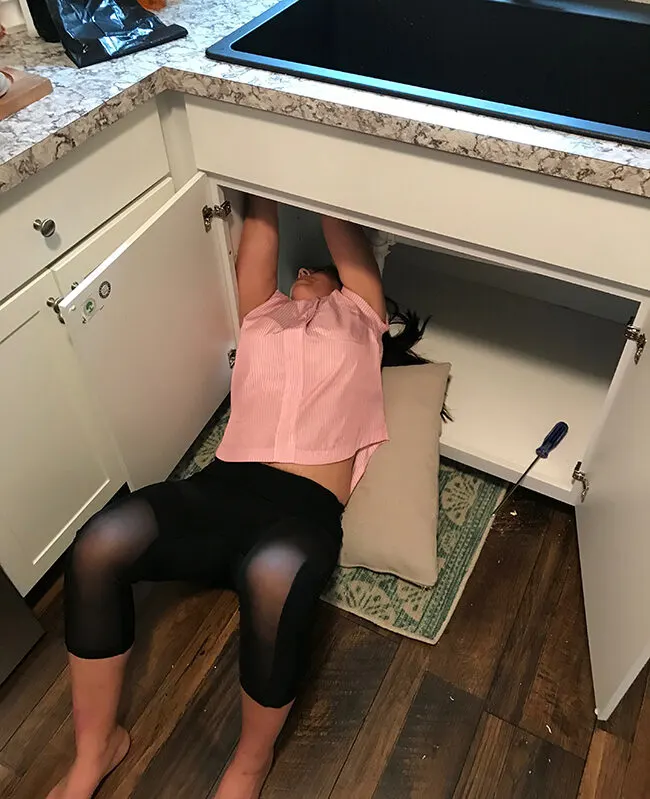 Cleaning our Black Quartz Farmhouse Sink
We get a lot of questions on Instagram about how to clean the black quartz sink. Then we got white areas on the back of the sink where water drips then dries from our hands while we turn the water on and off. I emailed Elkay two get cleaning instructions and they referred me to their FAQ page.
Recently I read where someone suggested using cooking oil to bring the shine back to black quartz sinks. You take a small amount and rub it in using a circular motion and the white spots go away. It lasted for a few days, so I'll reserve that for when we have company.
I would attribute the white areas to our water, not the sink. We have well water and even in the bathroom our white porcelain sink gets hard water buildup I have to scrape and scrub off from time to time. I did some experiementing with CLR bath cleaner and it has worked the best. It isn't something I would use everyday, but maybe once a month on the sink. It restored it back to looking brand new!
Have you Seen the Laundry Room!?
Check out our laundry room before and after for another transformation in our new home. The before is below. YIKES!