The House that Votes Built is becoming a reality. We took our kids by the house for the first time Saturday to peek in the windows. That night when we got home our daughter kept saying how excited she was and bounced around with the biggest smile. All four of the kids instantly took to the huge tree in the side yard and hopefully climbing it doesn't result in any broken bones. (You have to know my kids to get the last statement – we should have our own chair in the ER.)
*All pictures in this post were taken by the selling party and used in the listing.
When we were looking for a house to buy we turned to online apps like Zillow and Realtor.com. Once we saw this house pop up Mike and I were both interested in looking at it. It seemed that a lot of the work was already done unlike most of the other homes we saw in our price range. This one was listed higher than we would have preferred but having the flooring match throughout, ceilings and walls freshly painted and a bathroom without pink or aqua tiles was a real upgrade from what we had been looking at.
Mike quickly sent a screenshot to our realtor who got us in to look at the house the next day. It turns out the house had been on the market for a while but they had recently dropped the price. Once the price dropped it popped up in our searches. I took a late lunch break to meet Mike and our realtor at the house. I was running a few minutes behind and by the time I pulled up Mike walked to the front door and said this is the house.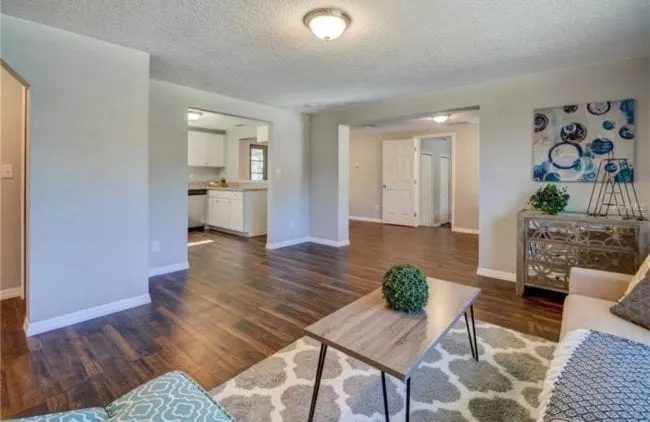 For him to say that so quickly was a big deal because he was being very picky about everything. I know he isn't Chip but sheesh he was turning every house down and sometimes for minor things. Bad location, ugly front yard, too dated, needs too much work and the list of his complaints went on. I almost gave up on this whole house hunt thing after hearing the reasons for all his NOs.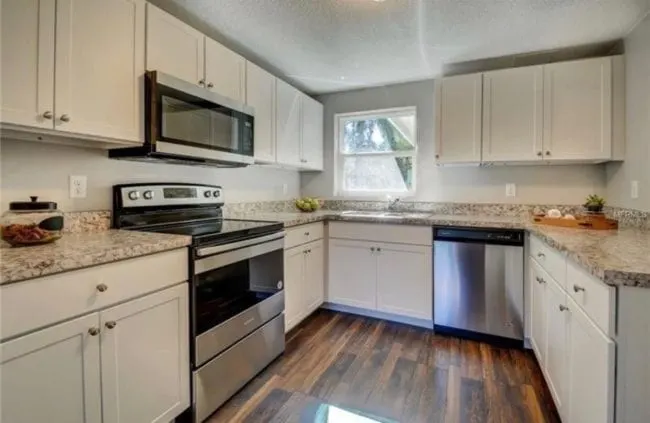 Thankfully I didn't give up because this Friday, March 9th we are closing on what will now be The House That Votes Built. It certainly doesn't need all the fixes we were planning with the first house. We are both in a way thankful for that. However there are quite a few changes we want to make to turn the house into a home. I am envisioning woods and neutral colors. I want everything cozy and inviting. After all I was doing shelving, furniture redos, sawhorse desks and farmhouse-like décor before Joanna and Chip made it cool.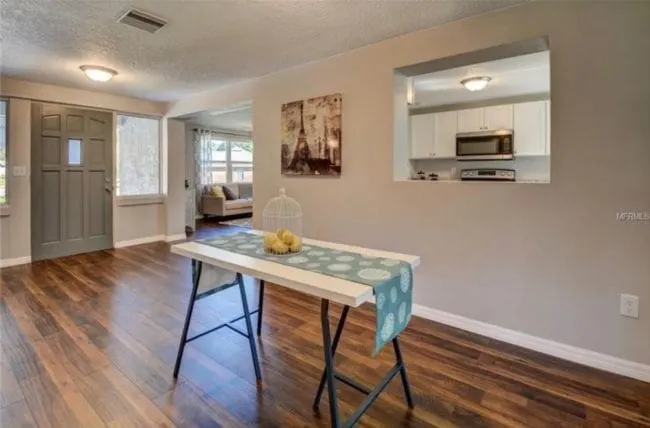 The dinning room is the first room you see when you come in the door. It is a long and skinny room so we have some plans on how to maximize this space. Banquet seating and a long, skinny table. By the way are you registered to vote on our design and redo decisions? If not pop your info in below because the first vote will be next week and (hint, hint) it has something to do with the dining room…
[convertkit form=5128102]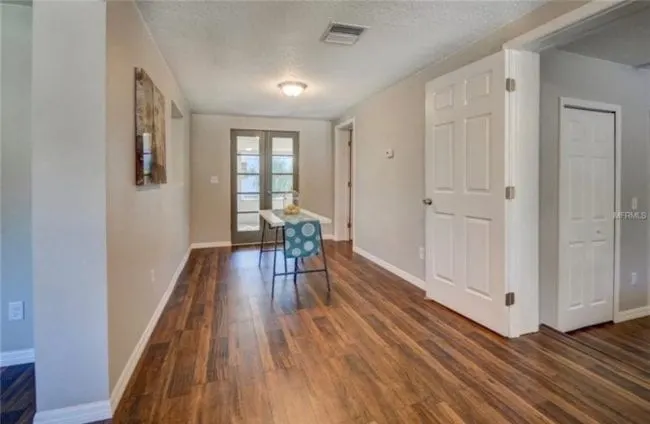 Master bedroom and laundry room are off the dining room. See those two closet doors? The open one closet that spans the entire wall. That makes this momma happy! In these I can see shoe shelving and room for all of our clothes plus Mike's uniforms.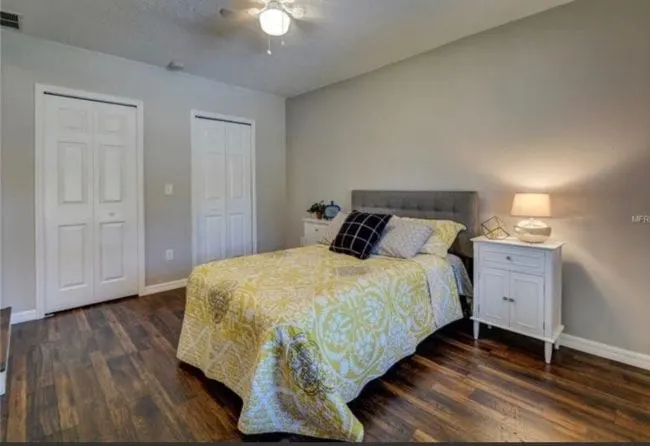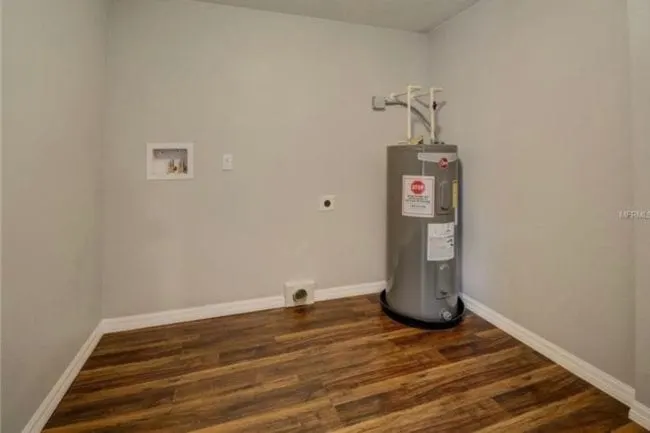 Then on the other side of the house are two bedrooms for the kids. One bedroom is quite a bit larger than the other so I think we will give it to the littlest two who have the most toys.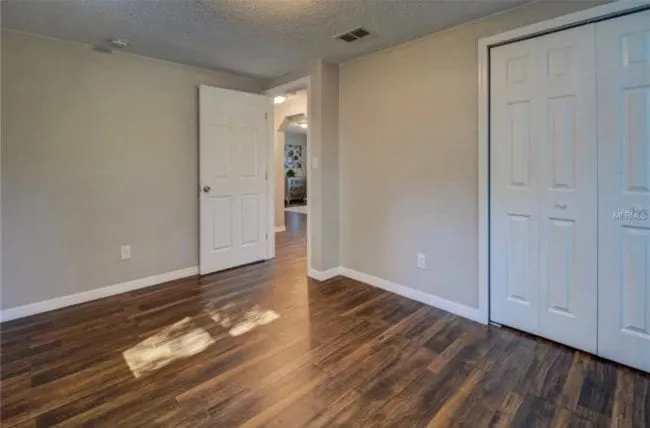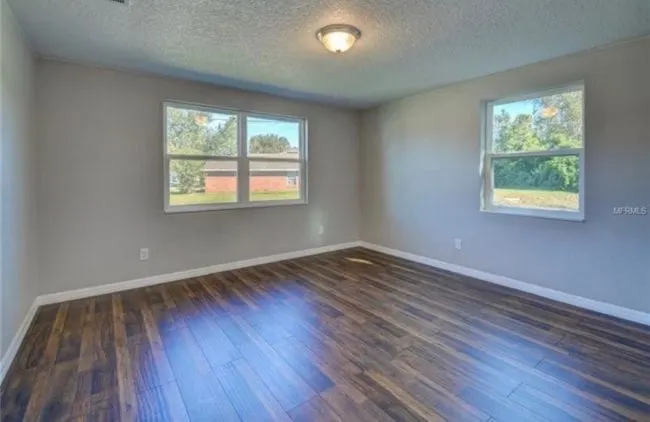 The one part I'm not a huge fan of is that there is only one bathroom and it isn't very large. However, we have been sharing a bathroom of similar size while living with my in-laws. There were eight of us in and out of one bathroom.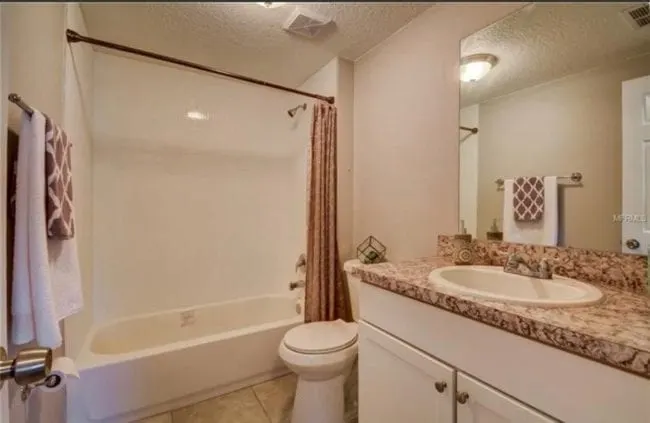 Out the back doors is a lovely screened porch where I can see myself spending time working.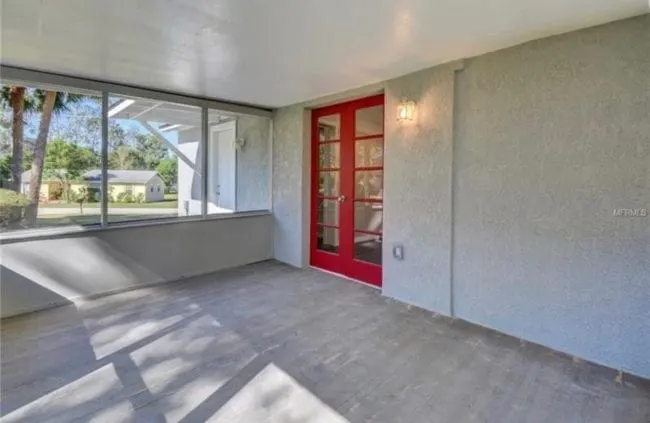 We close on Friday and will immediately be going to pick up the moving truck afterwards. I seriously can hardly contain my excitement. We stopped by our storage unit the other night and OMG we have a LOT of stuff. I don't know what we are going to do with it!