The best part about our new rental is that my craft room is in the brightest room of the house meaning I can also do my blog pictures in there too! In our old house my craft room had NO windows and I always had to relocate for pictures dragging my craft mess all around the house with me.
My craft room is what would traditionally be a dining room, but we are not traditional. My family is perfectly content eating in the breakfast nook area, and I rarely have enough company to need a bigger table. With that being said, you can see everything in my craft room from the living room, so I had to skip the girly colors and make sure everything had a spot and stays organized.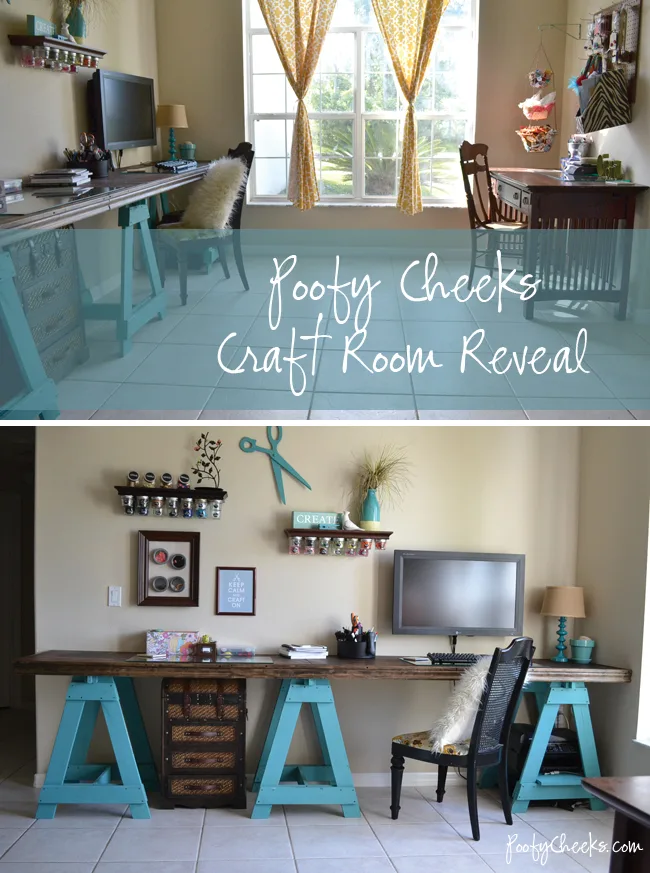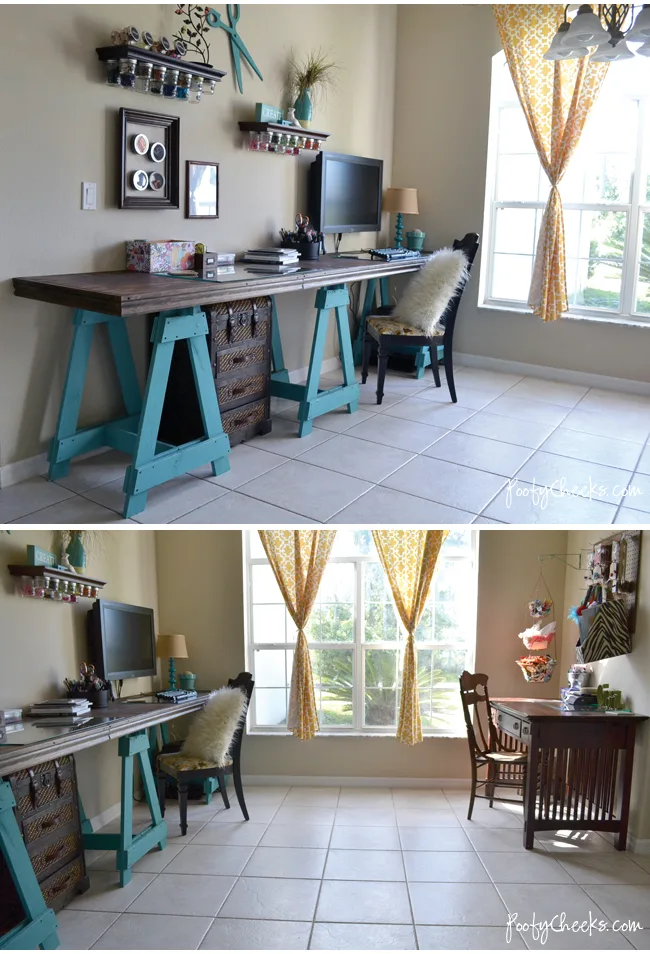 Craft Room Reveal Before and After
Now I'm going to let you in on a secret… this is what the room liked like the week we got the keys.
Here is what it looks like from the same angle now.
I turned a tablecloth into curtains, made a few changes to my sawhorse desk and hung my mason jar shelves.
My dad hung my huge computer screen and then I made my final touches.
UPDATE—
To see my craft room organization go HERE
I hope you all enjoy!!