In preparation for Mother's Day I am sharing a Mother's Day Printable and Hand Scrub I created and shared on
See Vanessa Craft
last year. I am extremely excited for Mother's Day this year because my best friend from High School is going to be in town and we are going to spend it together with our families. You know the friend you have that you can go weeks, months and even over a year without talking to then you immediately pick up where you left off? That is how my friendship is with Evey. The last time we saw each other was over four years ago and she was pregnant with her first while I was pregnant with my third. Now our girls are only two months apart. The girls haven't met yet so not only will I get to spend Mother's Day with my bestie but our four year old girls will get to meet for the first time. I know they will be instant besties too.
We are still undecided as to what we are going to spend our day doing but we both agree we want to find something relaxing. Chasing kids is a hard job so we want a day of rest. If you know of any relaxing family activities or places where the kids can play while parents watch in the Orlando area please let me know!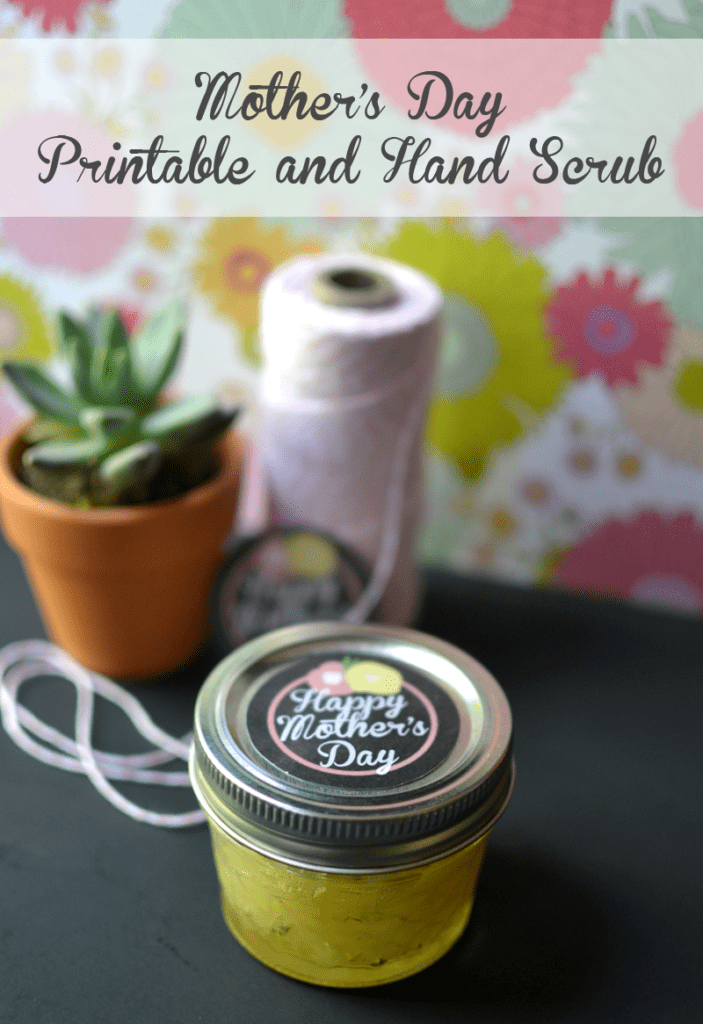 This post may contain affiliate links. These links don't change the cost of the product however we do receive a small percentage from any purchases which we use to keep the blog running and buzzing with new content. We only link to products we know and trust.
Supplies Needed:
Scissors

Glue Stick

Granulated Sugar

Olive Oil

Essential Oil or Fragrance Oil (optional)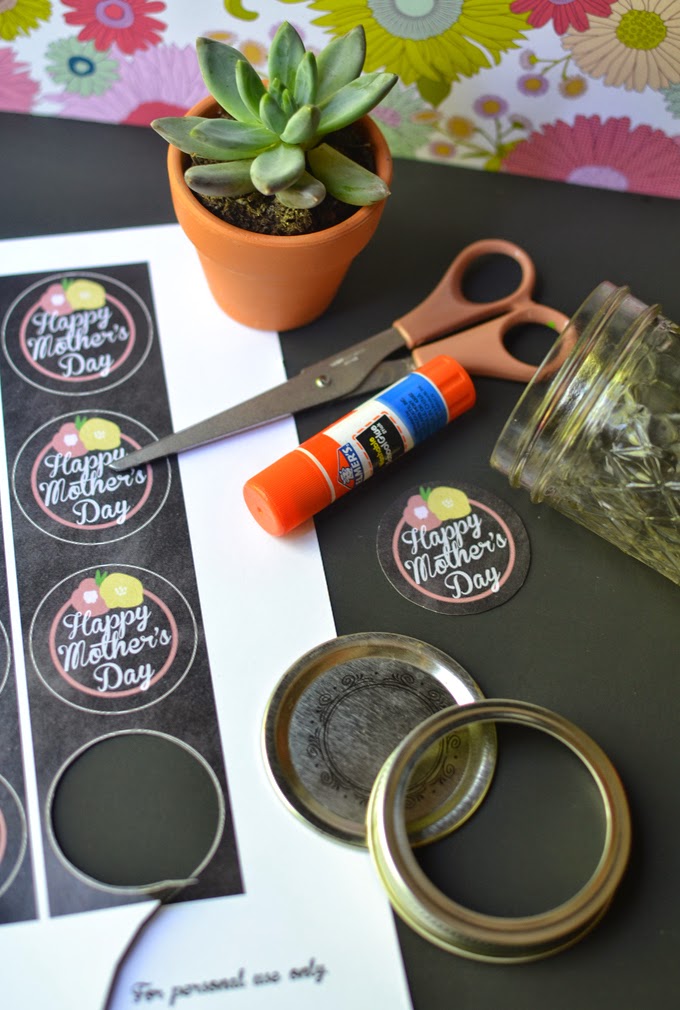 Step 1:
Gather all of your supplies and print the Mother's Day jar topper printable. **I use my HP Printer and Instant Ink
Step 2:
Use scissors to cut out the jar topper along the white guideline I added. Glue the topper onto the lid of a mason jar with a glue stick.
It is as simple as that – now your jar is ready!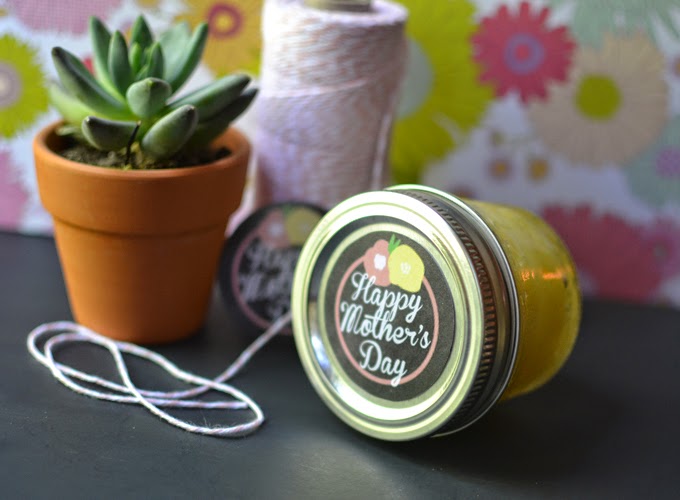 Step 3:
For the sugar scrub fill your
jar
2/3 of the way with granulated sugar and top it off with olive oil. Add fragrance or essential oils if you so desire. Stir just until incorporated. Put the lid on and you have the perfect Mother's Day gift.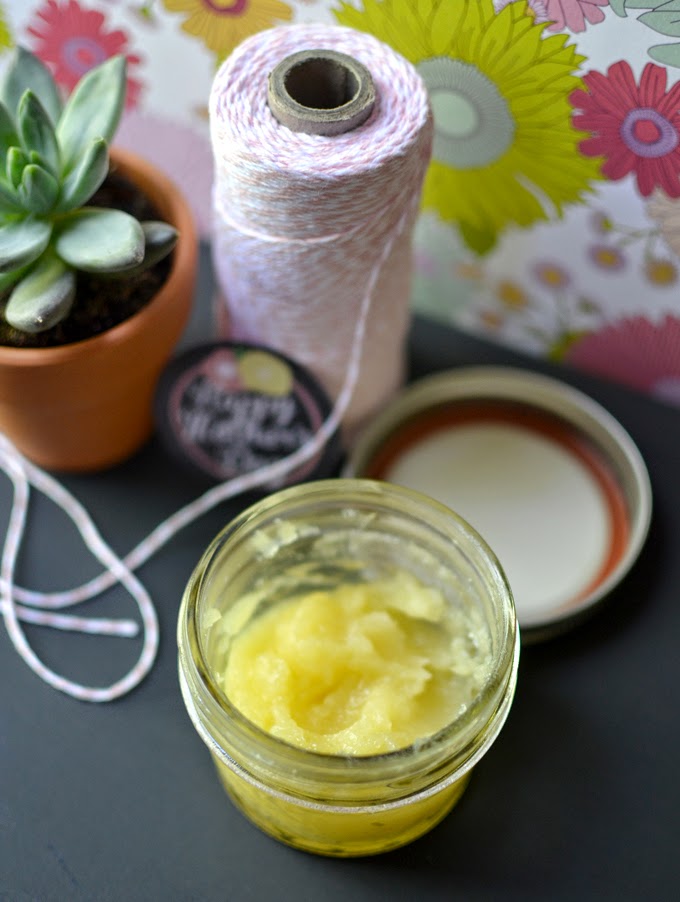 If you are like I used to be then you might be thinking great but I'm out of ink! In October of 2015 I got an
HP printer
and signed up for
HP Instant Ink
. I pay $2.99 per month, my printer orders the ink when it is low and then it shows up in my mailbox. I never even have to think about it. Use my
code INSTANT3 and get the first 3 months free
. I print all my printables on white cardstock using my HP printer with HP Instant Ink. While you are at it stop paying a kajillion dollars for white cardstock. They sell
150 sheets of Georgia Pacific brand 110lb cardstock
for $5.49 at Walmart! Don't say I never helped you save a few dollars.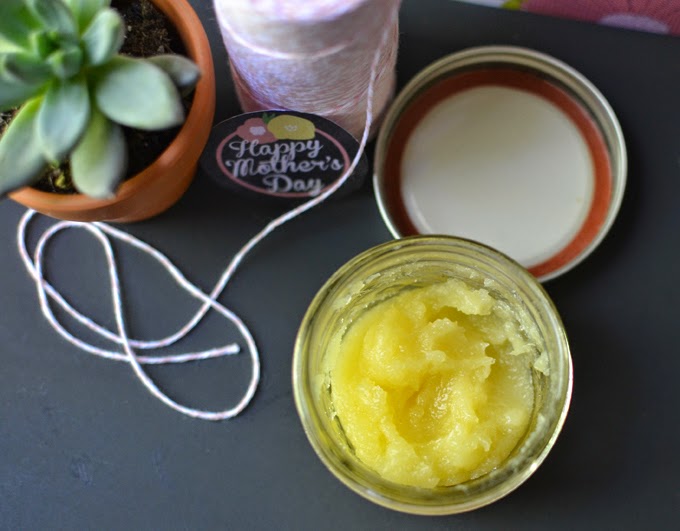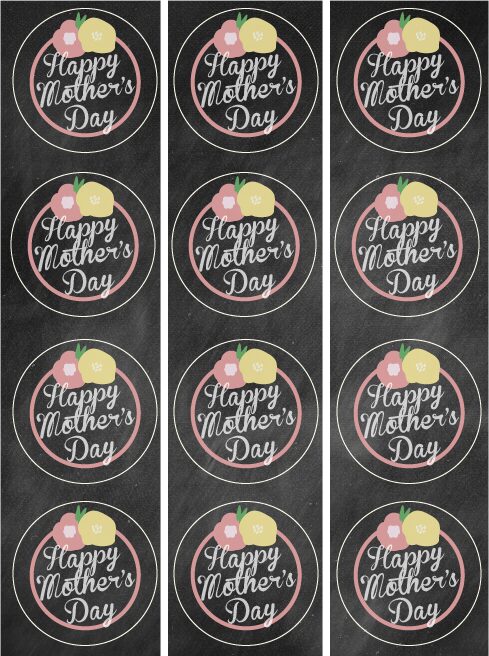 So moms what do you plan to do with your Mother's Day this year? Dinner out, a day spent in the garden or is it going to be like any other day? I have had my fair share of Mother's Days spent at home while my husband was working so I'm excited to spend it with my whole crew!