I have unofficially declared 2016 to be our family's year of travel and exploration. For the past (what feels like) 20 years of my life I have either been pregnant or had a newborn. This year our baby is turning two and I'm ready to get out of the house and have some fun. We are fortunate enough to live in Central Florida only an hour from downtown Orlando where there are TONS of things to do. If we head the other direction we are 30 minutes from the nearest beach. We have done quite a few things in our area but there are so many more we haven't. I am starting the Travel Central Florida series as a way to share some of the fun. Whether you live in Florida or are visiting it will help highlight different family experiences.
I have a lot of Disney fun and tips to share because we have been annual passholders for three years. Today I'm highlighting the Festival of Fantasy Parade at Disney World's Magic Kingdom park. We celebrated my sweet Delilah's 3rd birthday at Magic Kindom in November and took time to stop and watch the parade. We don't usually watch the parade because we use it as a time to catch shorter wait times. Since it was her day all about Princesses and taking things slow we did the parade and I am so glad we did. I couldn't remember the last time we watched the parade and it really is fun for all ages. Disney parades are like no other with the costumes and performance.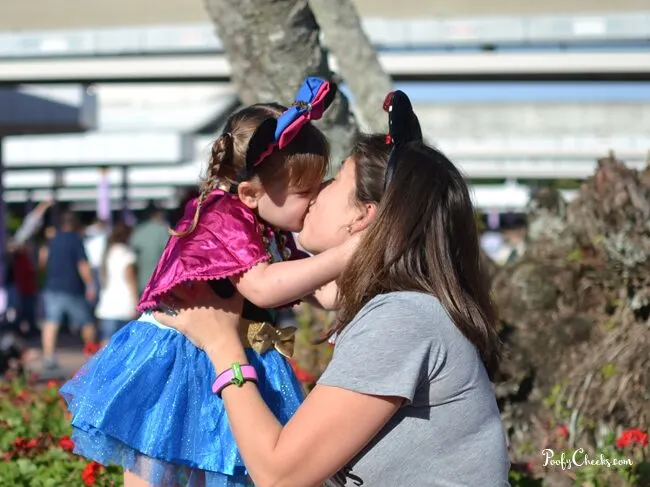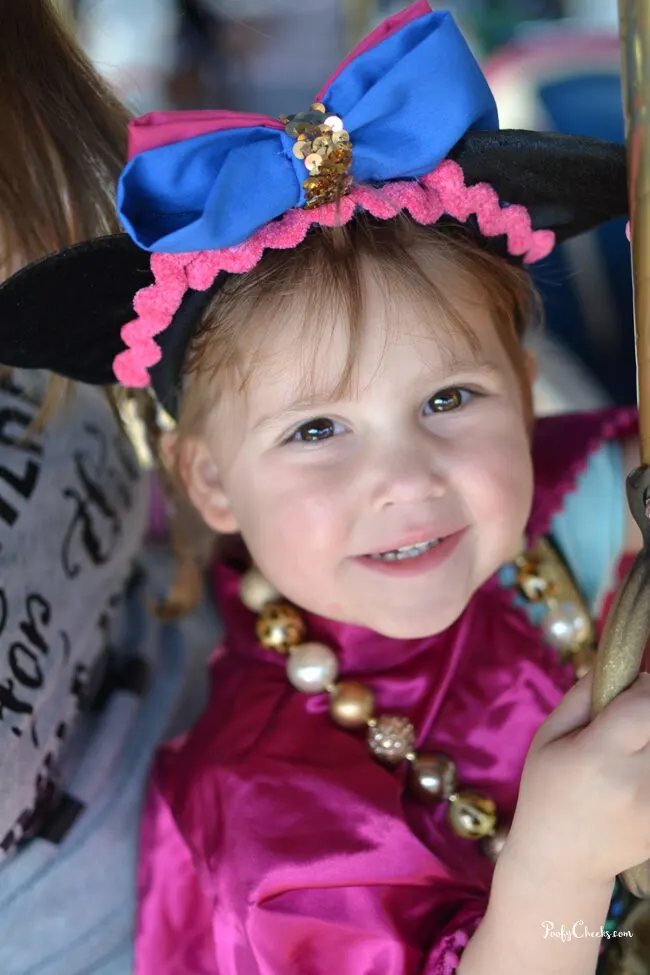 Our birthday girl's favorite character lately has been Anna from Frozen so I bought her a Frozen dress outfit and my sister-in-law made her the most perfect Anna inspired Mickey ears!
Here are a few tips for Disney World Festival of Fantasy Parade Watching-
Get an event sheet at the front of the park when you enter to find out the show times and parade times. They vary depending on the season and park hours.
Depending on how busy the park is you will want to find your seat along the parade route early. We went on a moderately busy day (it was in the high 80s with the sun shining) so we wanted to get along the side of Main Street that had shade rather than the side where the sun was shining. We got there an hour before the parade started and almost didn't get a spot.
Parade pictures are awesome no matter where you are along the parade route but I love having Main Street and the castle in the background of my pictures.
Have something to snack on or to play with to keep the kids busy while you wait. The staff is pretty good about cracking jokes and having entertainment but sitting for an hour waiting for the parade can seem like a lot longer with kids!
Bring your patience because seating is tight. People are trying to squeeze in all over the place to get a view.
Here are all of my pictures from the parade. I stopped taking pictures a few times because Delilah was in my lap and we had to gush over the princesses. Tianna, Elsa, Anna, Cinderella and Snow White were also in the parade but I was too busy pointing them out and watching Delilah's excitement. Snow White even came up while she was walking through with the dwarfs to give her a kiss! That was the total highlight of her day! Gosh – looking through all of these pictures makes me want to be right back there watching the fun, the colors and the movement that makes the Disney parades so magical!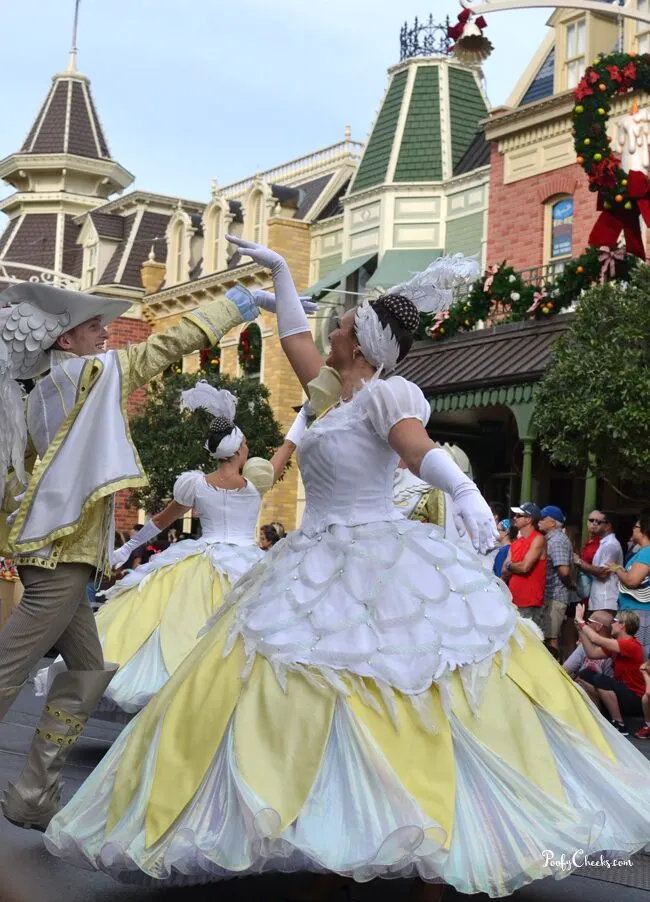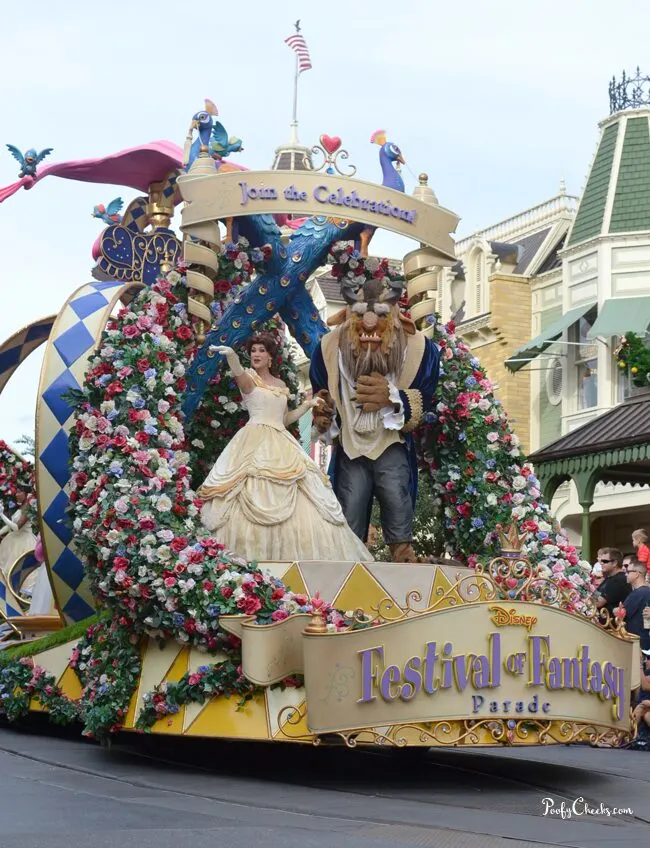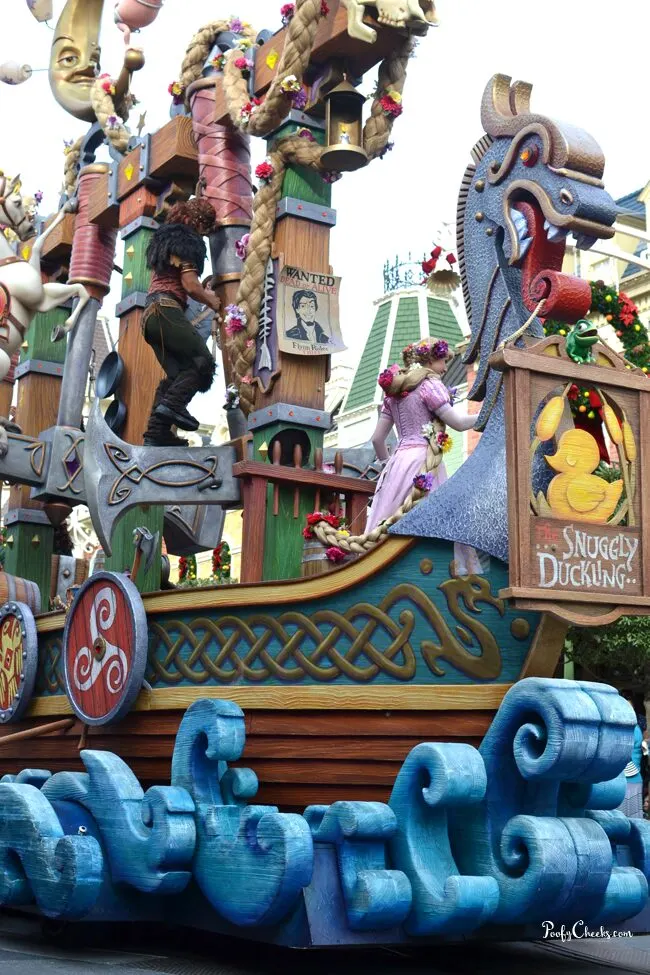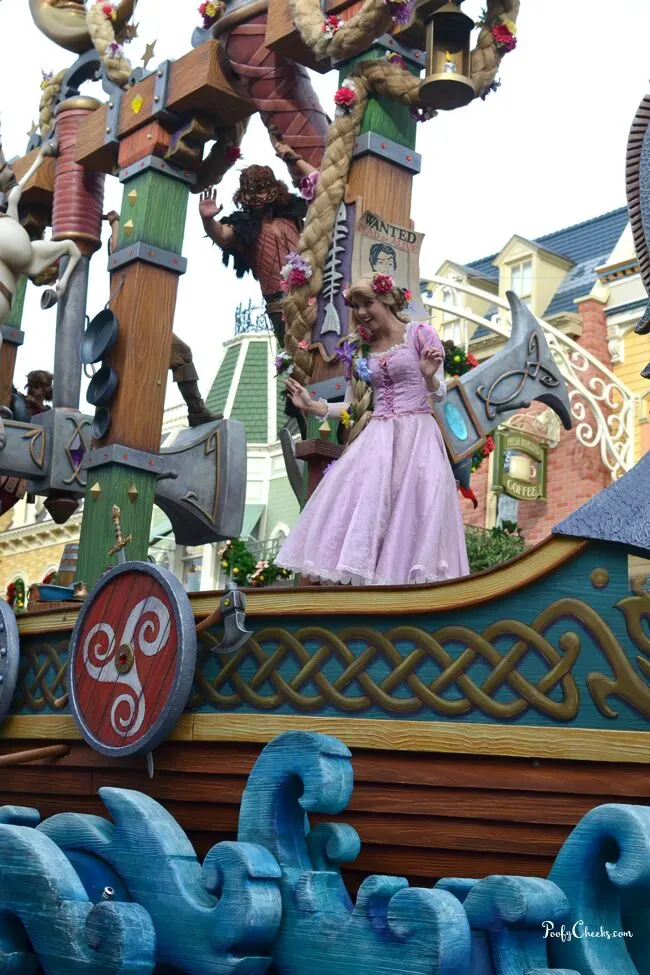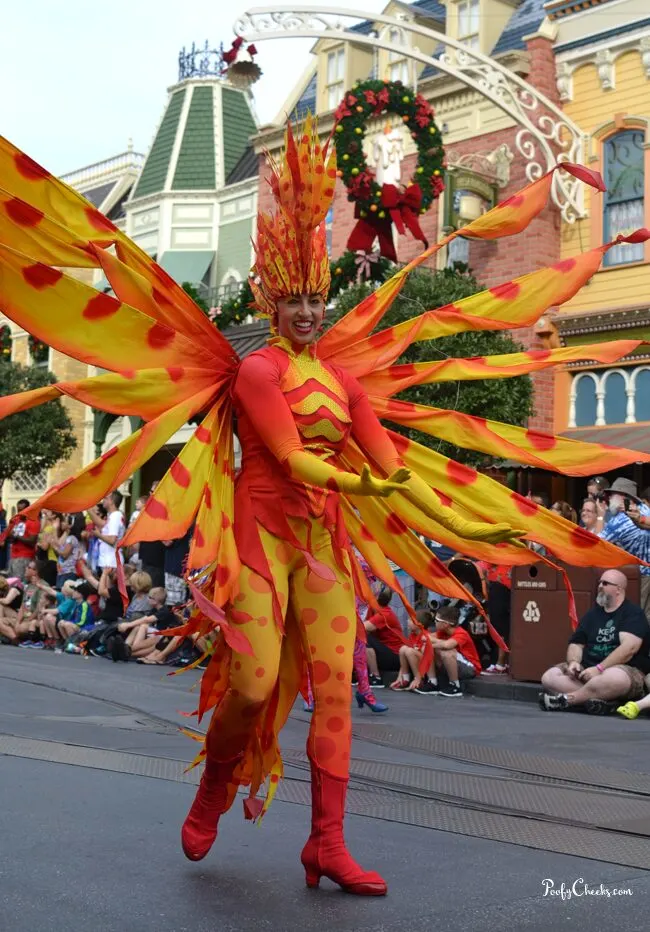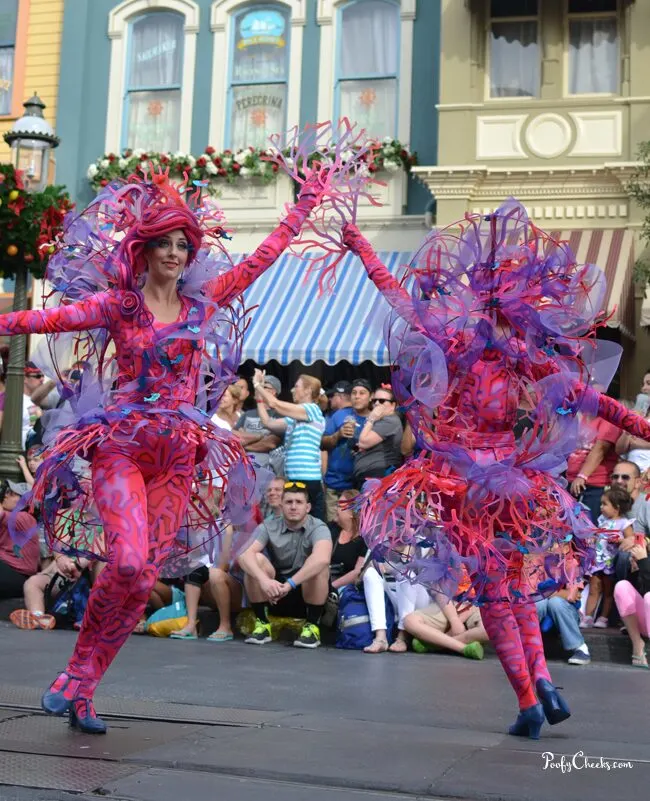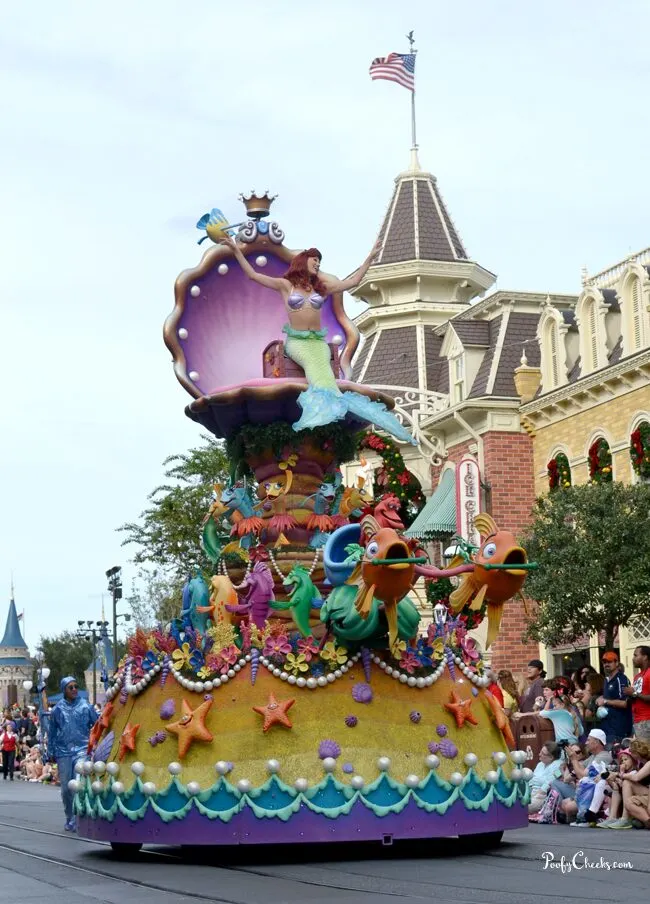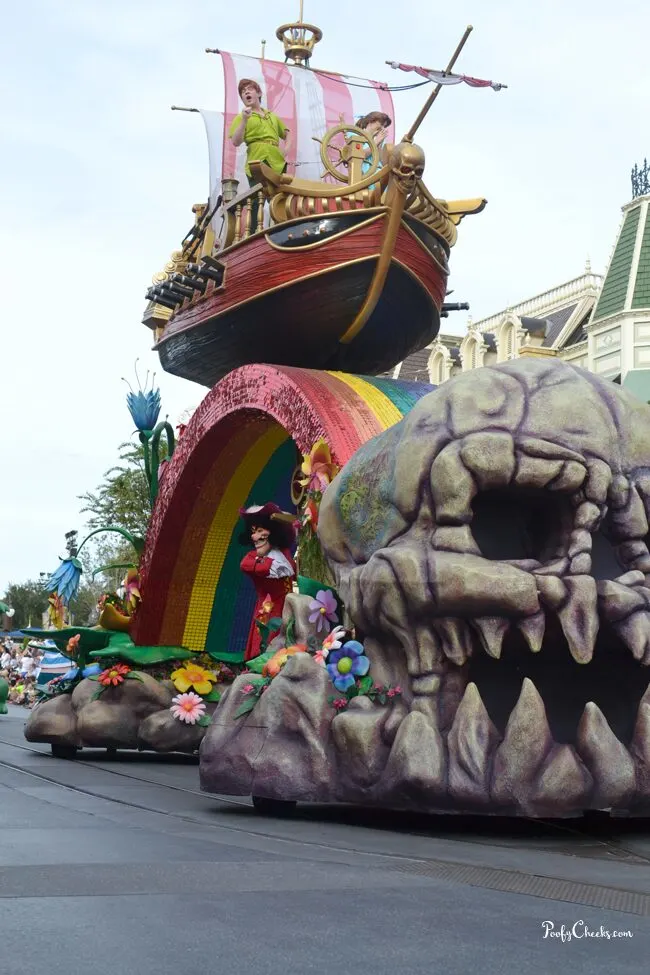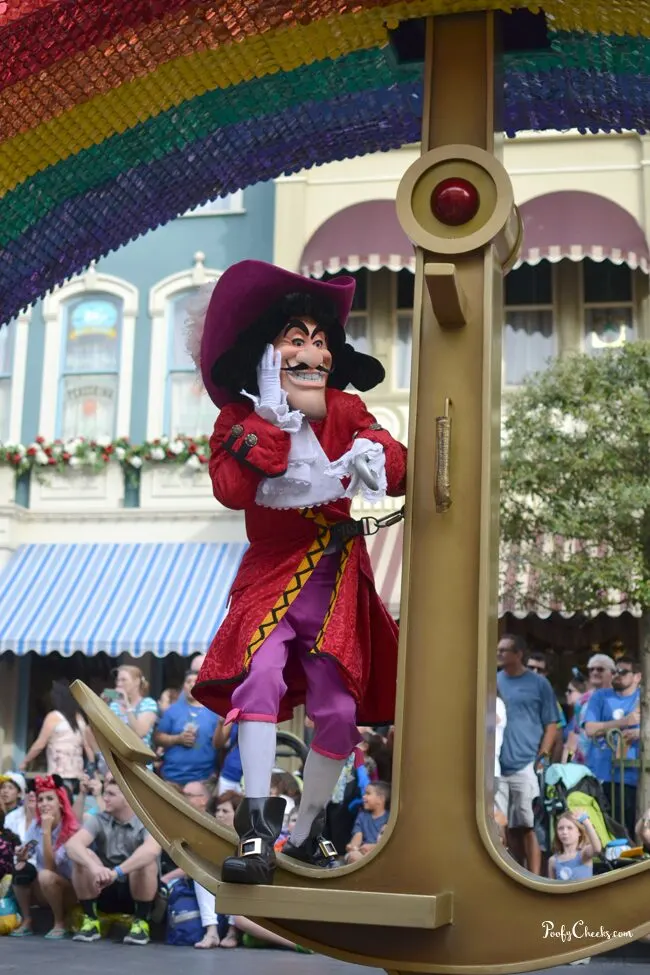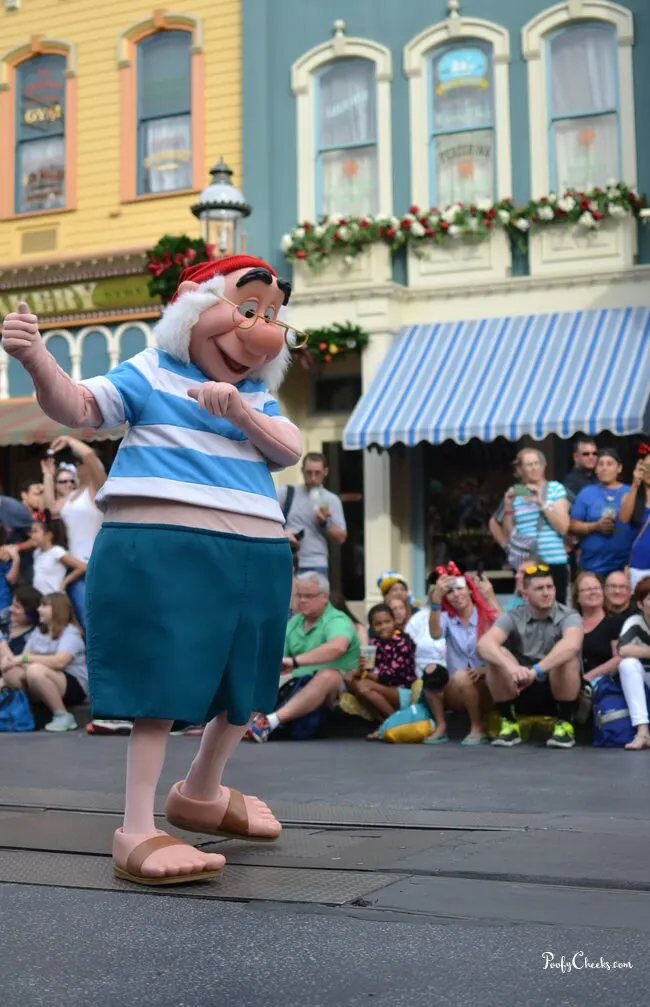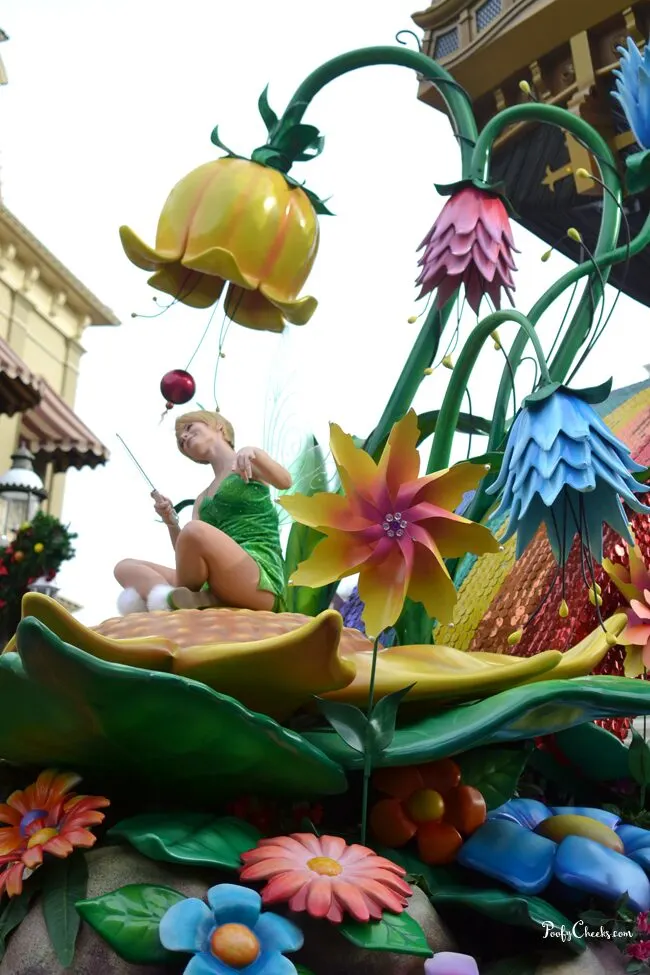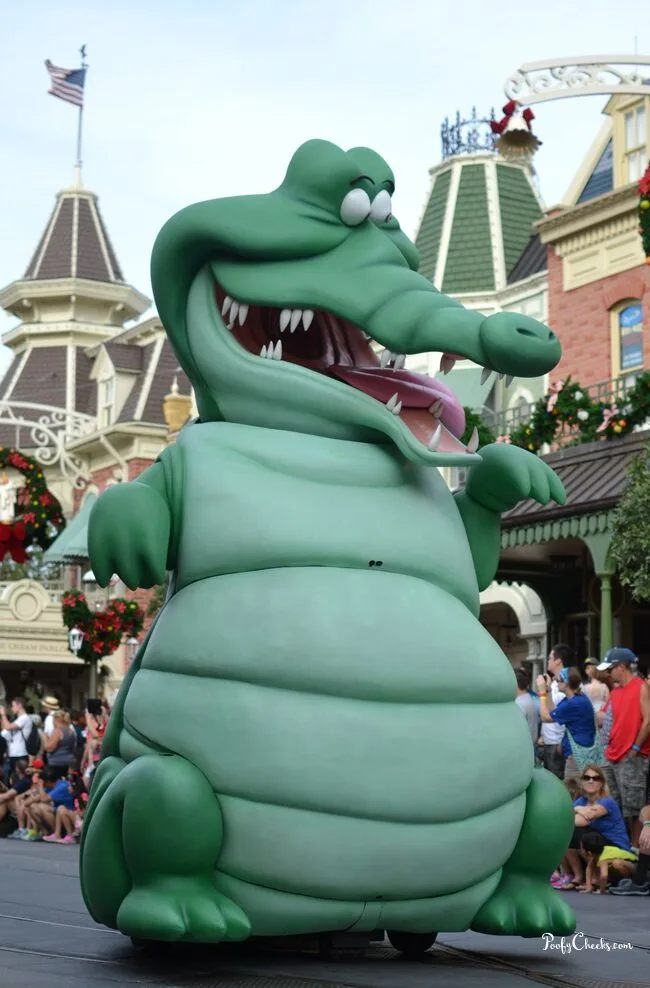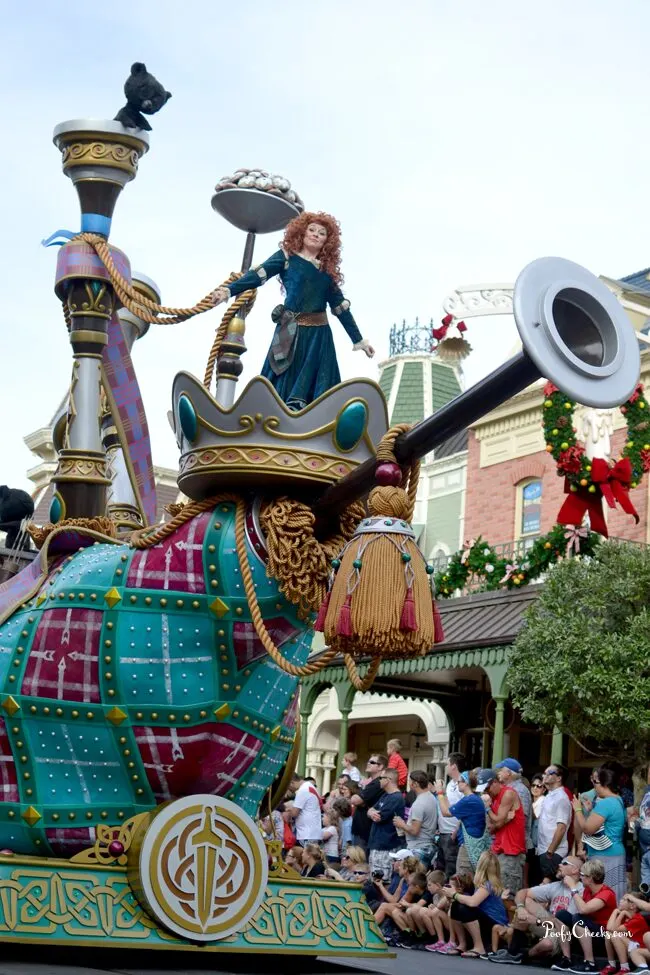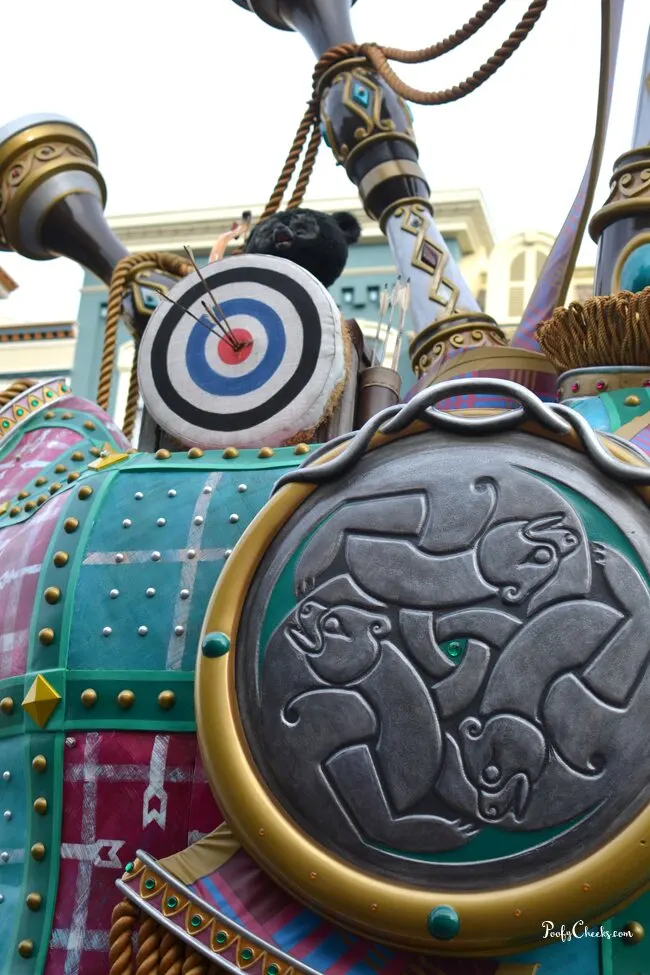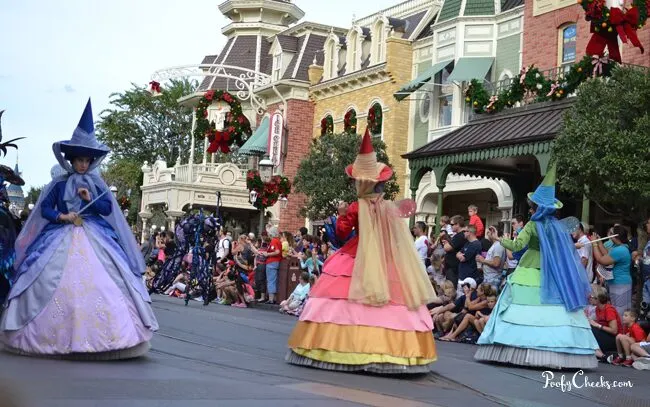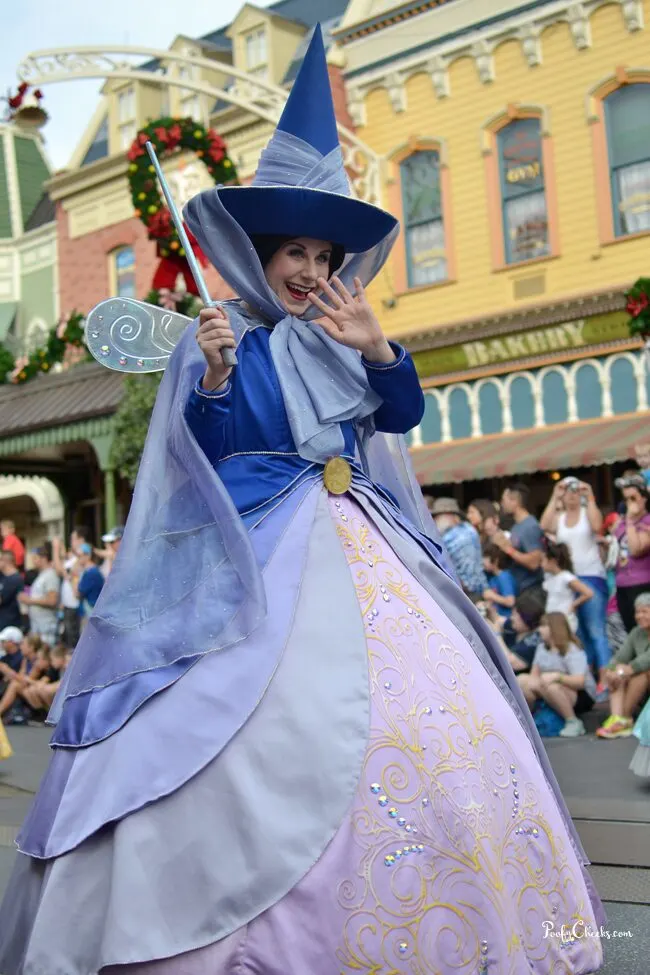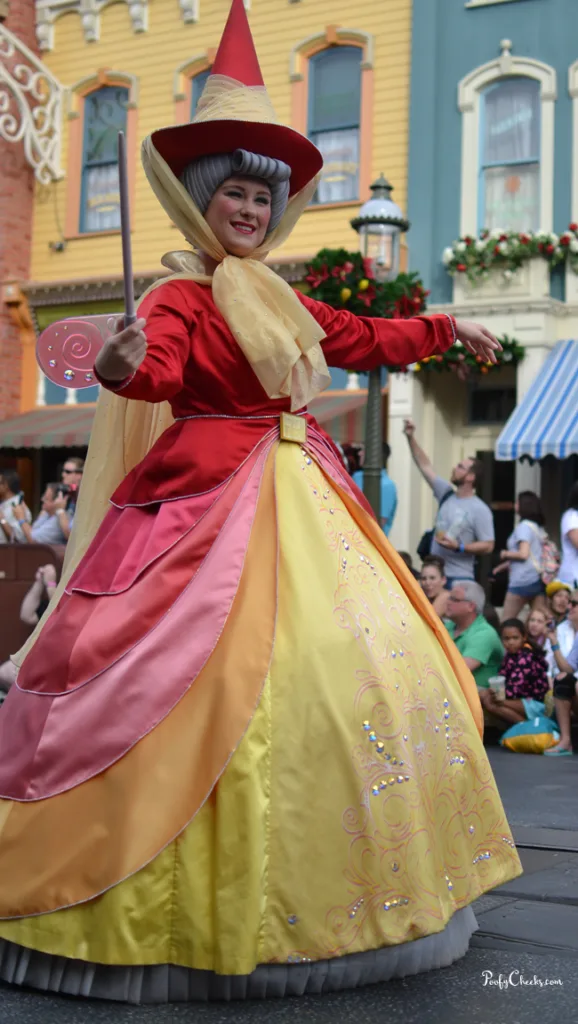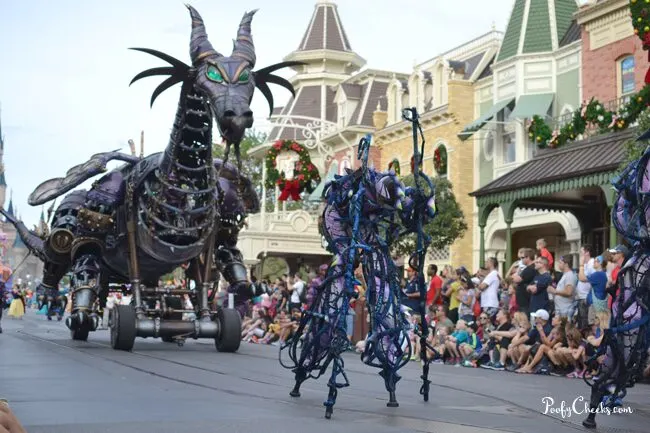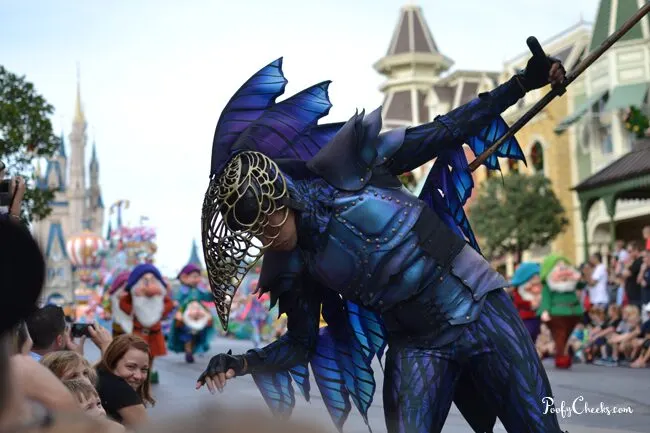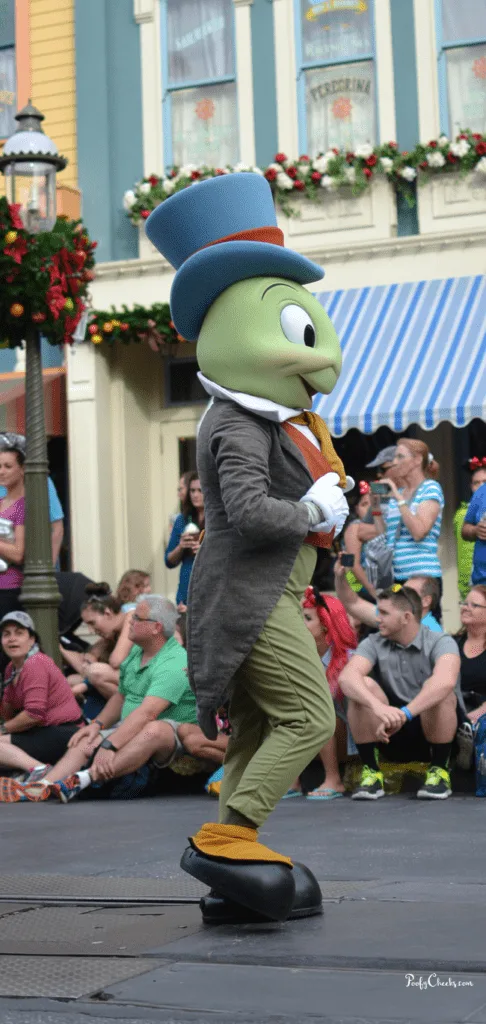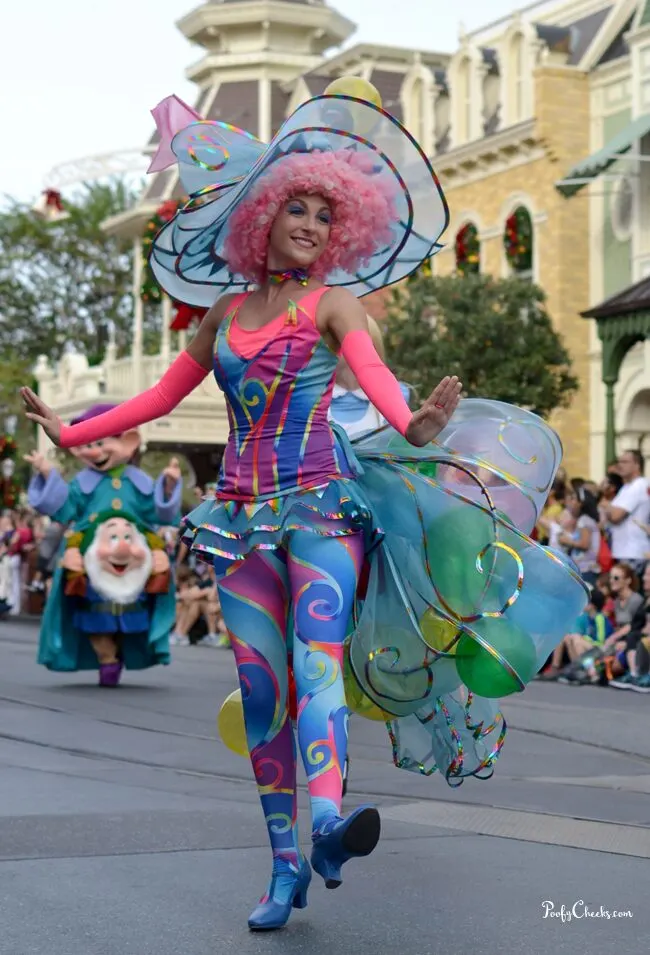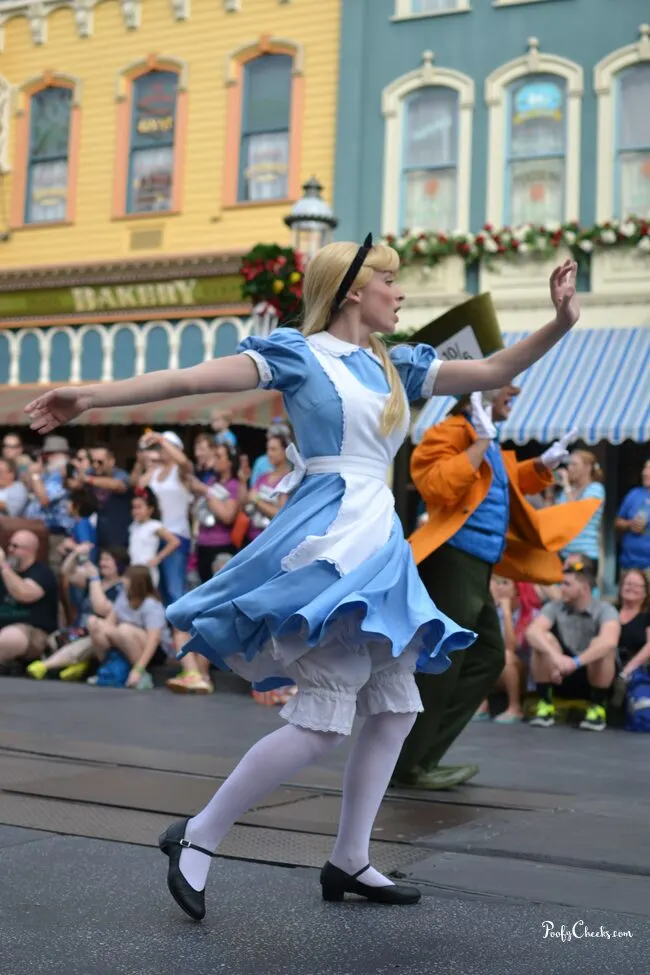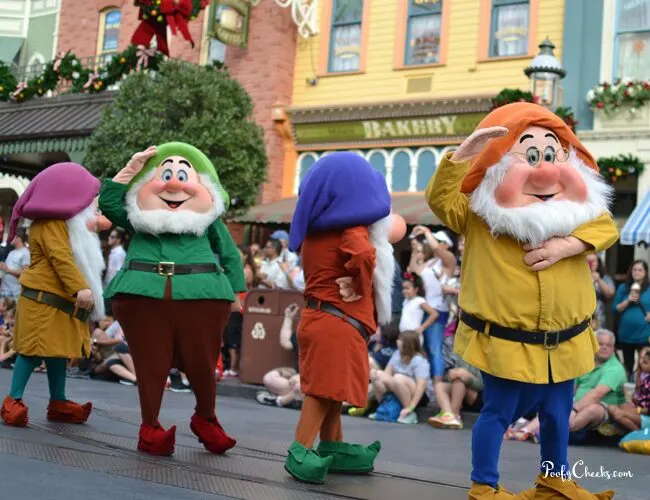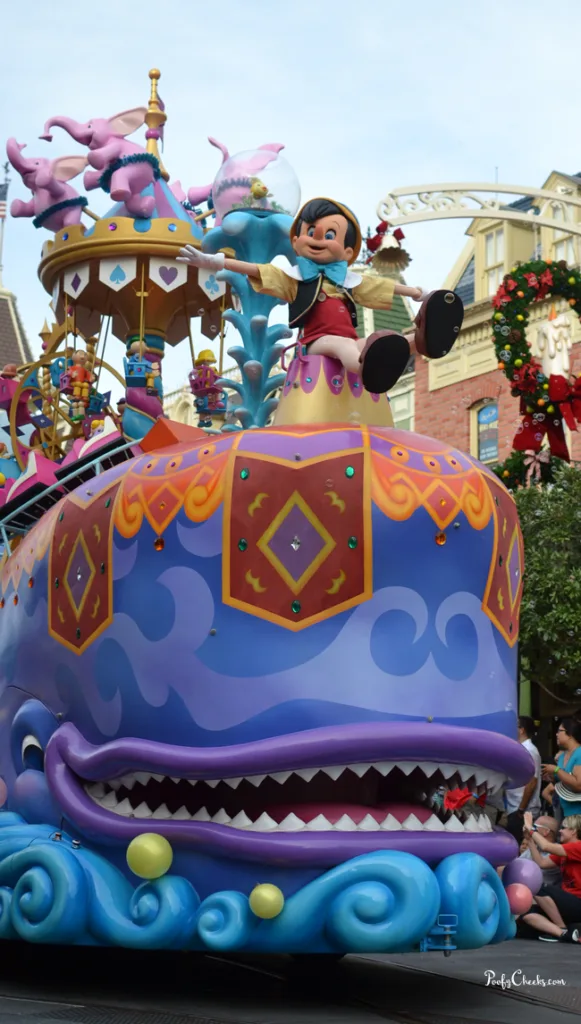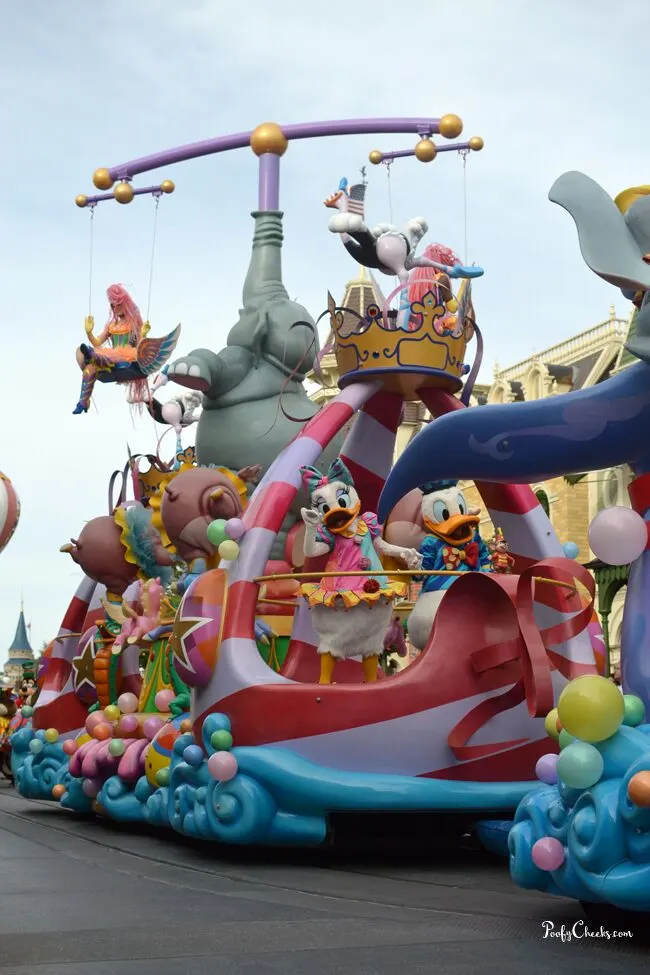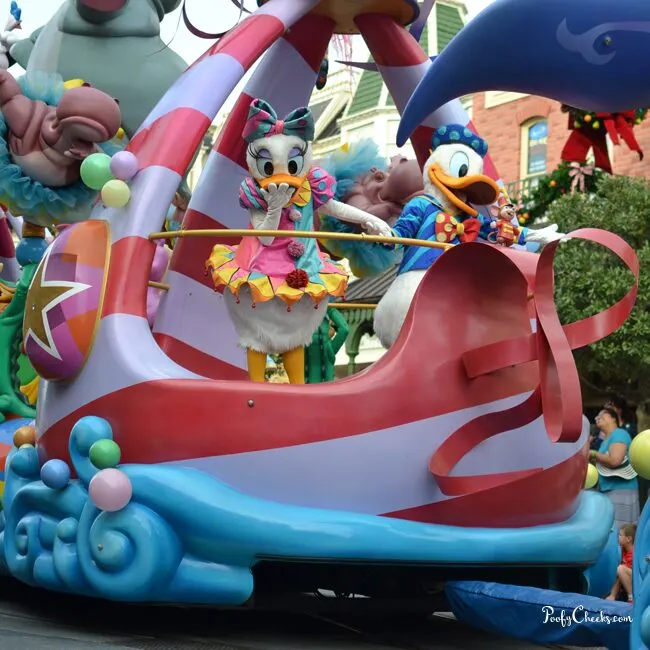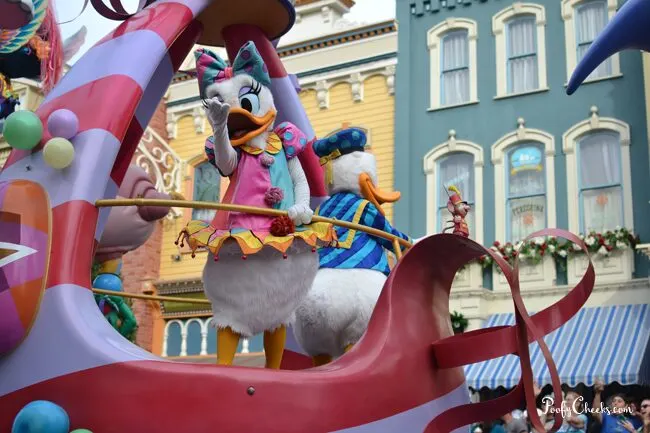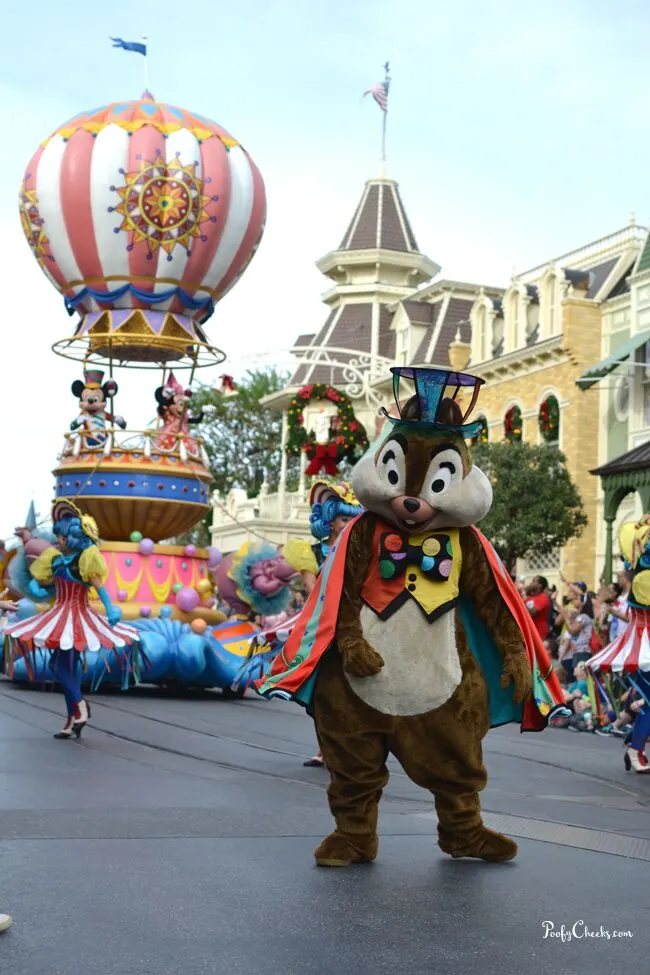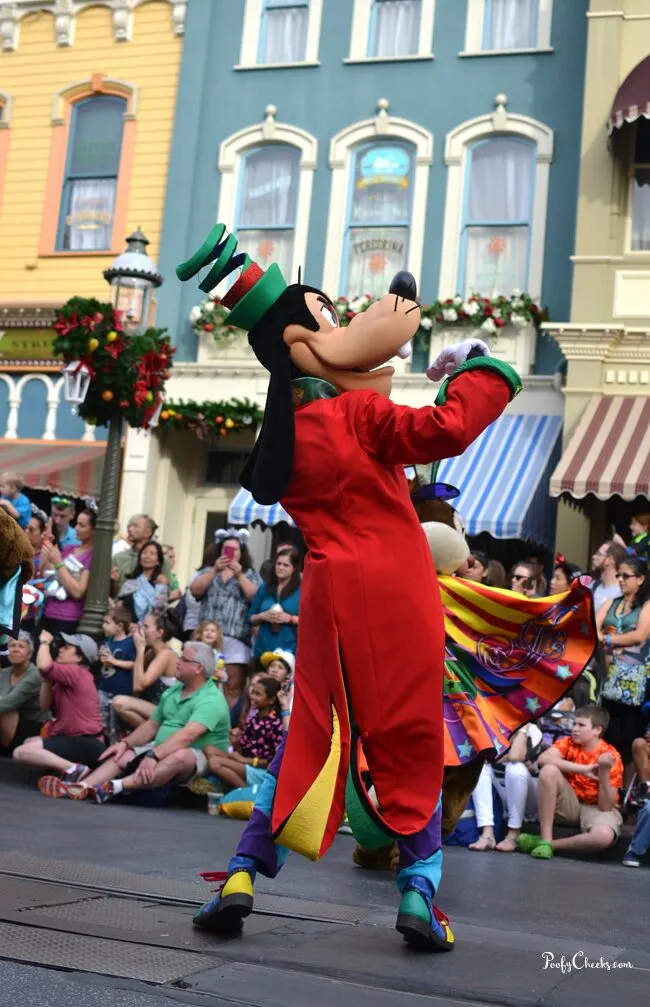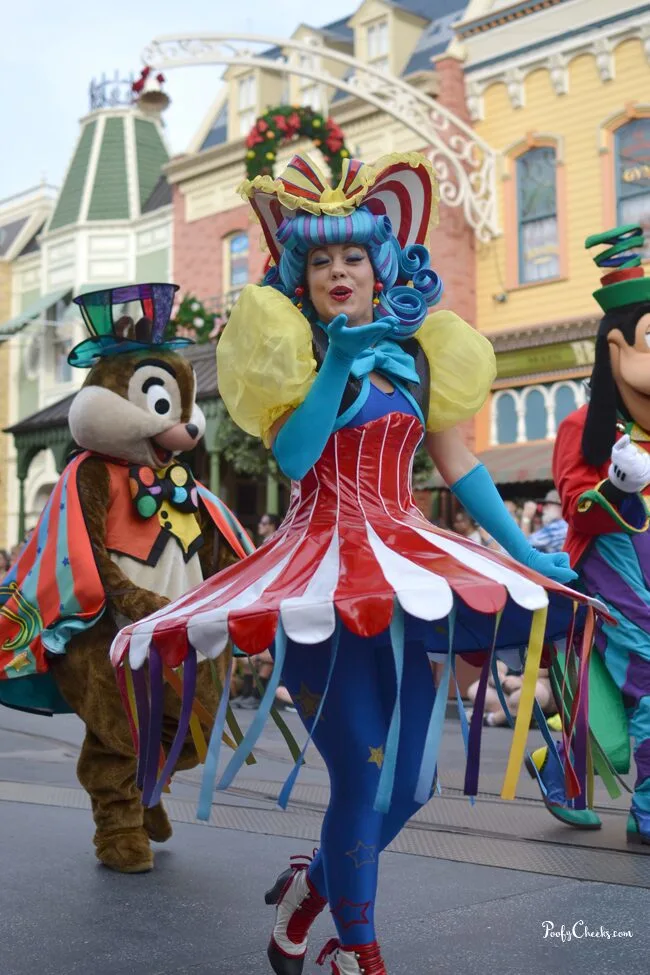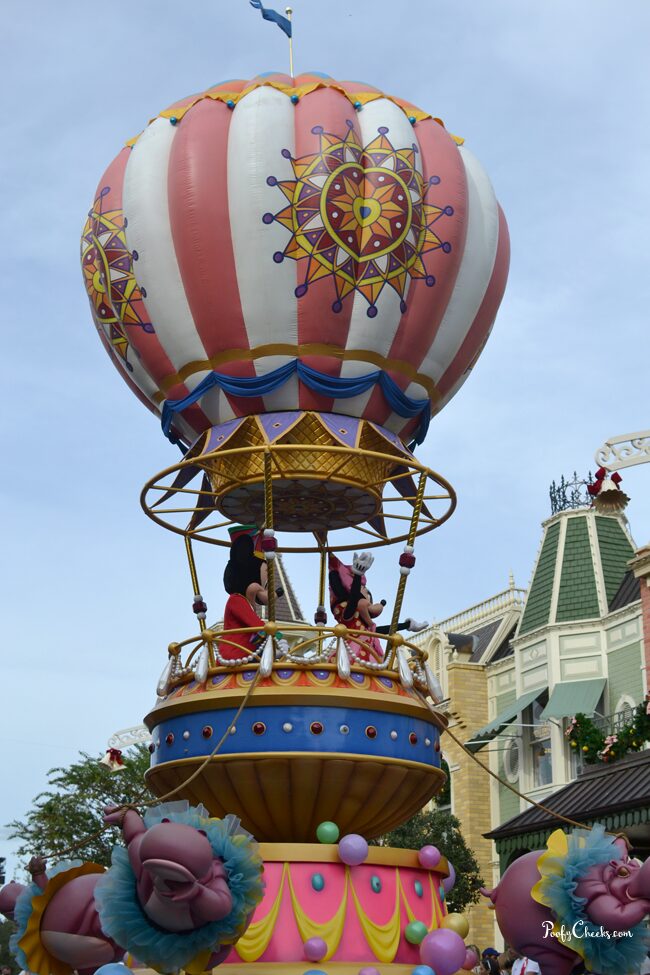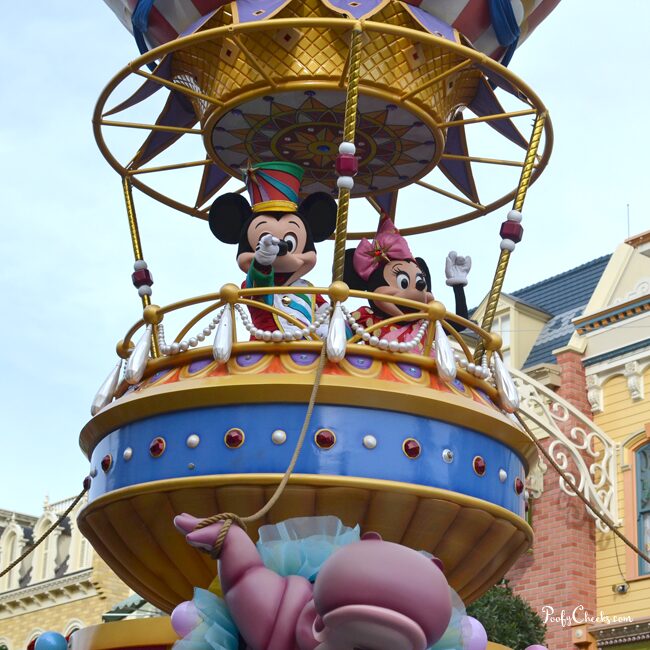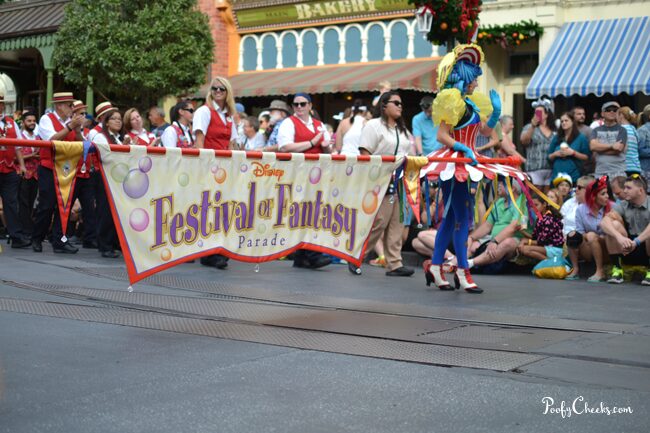 Hope you enjoyed the parade of pictures! I would love to hear about your favorite part of Disney!!
Enjoy,


Check out the Poofy Cheeks Blog Pinterest Board for other craft and recipe ideas!
Follow Poofy Cheeks's board Poofy Cheeks Blog on Pinterest.
You May Also Like: