Book plate labeled binders are the perfect accessory for keeping business documents organized.
When I started my online ETSY business and then my hobby of blogging turned profitable I had to start getting more organized. The first year when I sat down to do my taxes I was so disappointed in myself. There were so many receipts I couldn't find, and I had to spend hours trying to find dates and amounts of payments I had received throughout the year.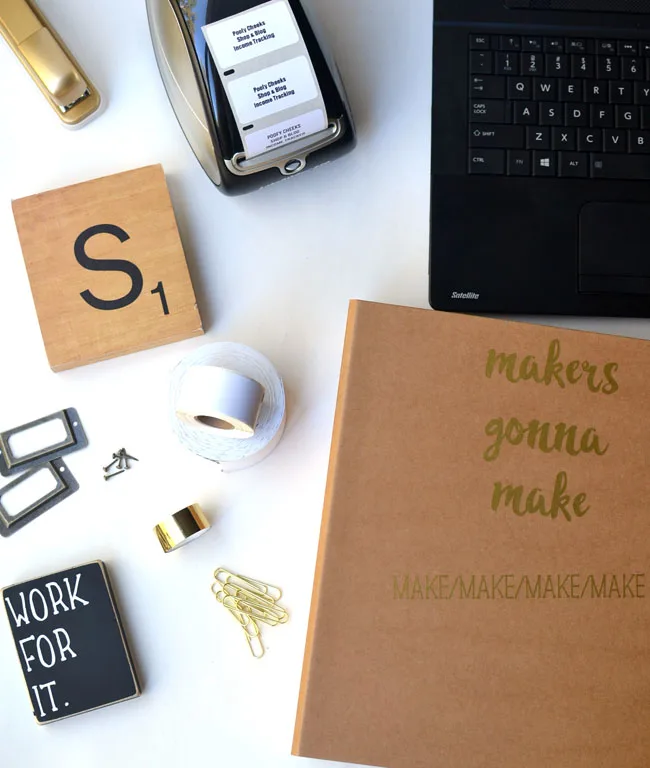 Surprise, surprise, nobody was there to hand me a W-2 at the end of the year. I was a self proclaimed organized person and there I sat on the verge of tears because there were so many missing pieces to the puzzle. After that experience I immediately started labeling, organizing and saving every little thing associated with my blog and shop. I think that was the first moment I realized my hobbies were now jobs and I needed to start taking my jobs seriously.
Boring labeled items don't have a place in my office space so I took them to another label by using book plates.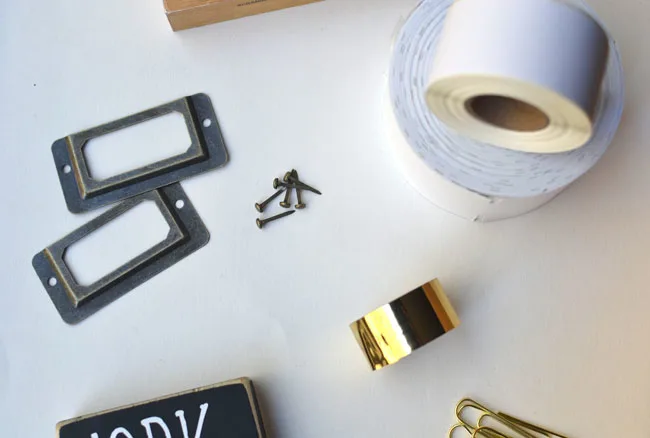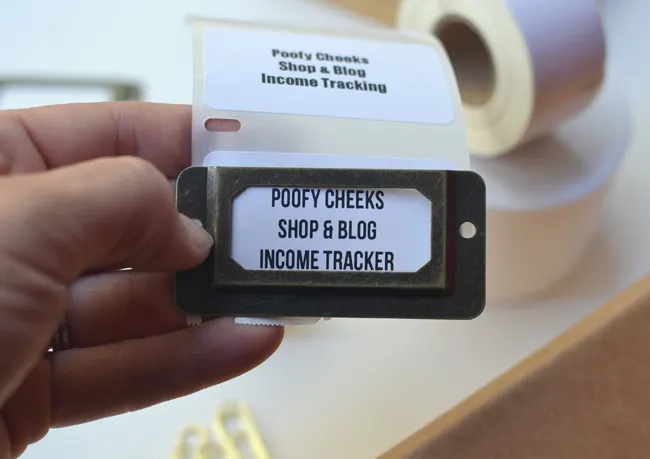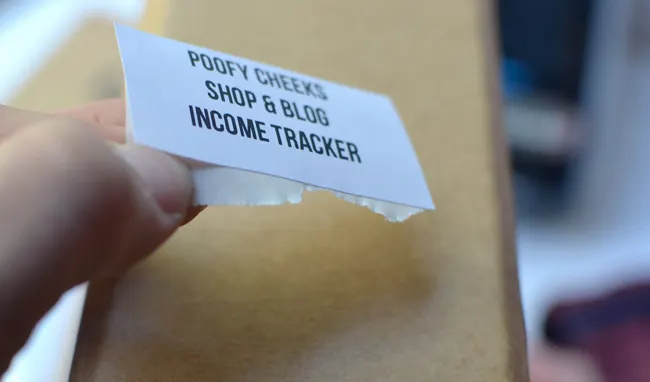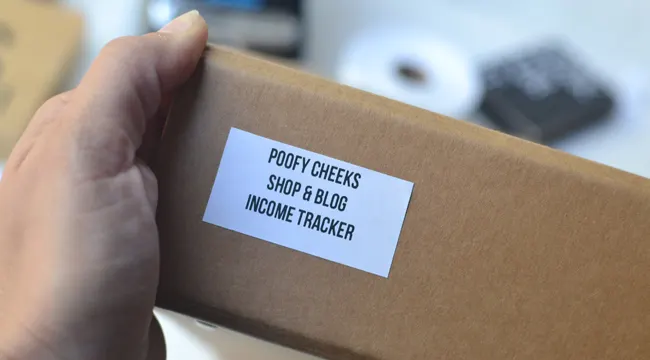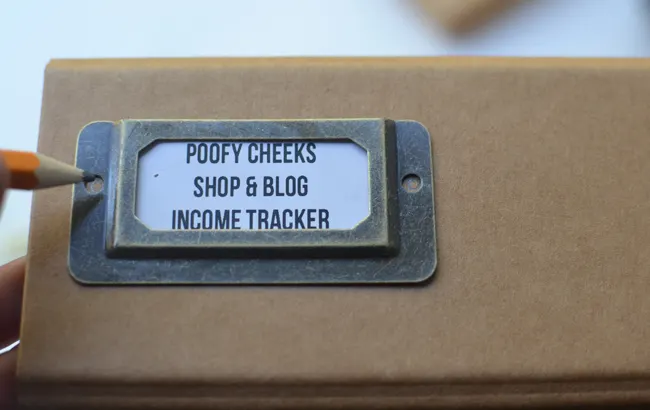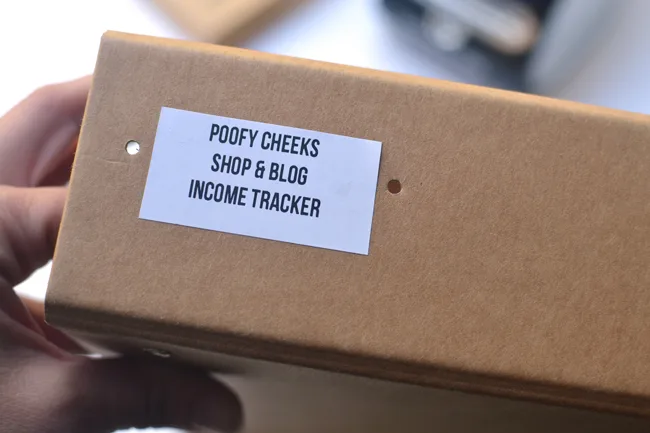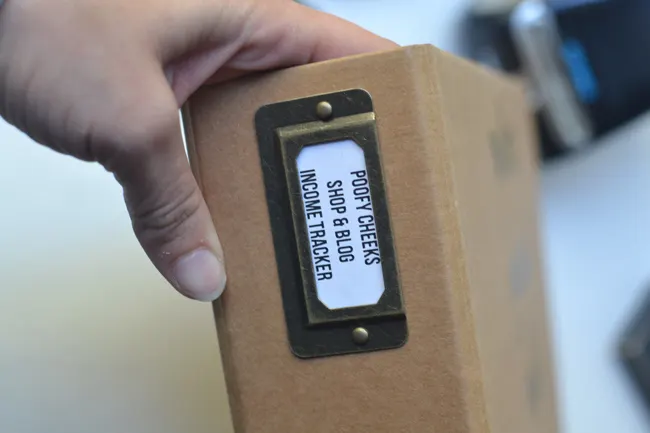 My DYMO LabelWriter® 450 and binder have perfect little homes in my office space that don't look one bit boring or out of place. I use the binder for income tracker and expense tracker sheets. I have a small manila envelope to keep W-9 forms and passwords to different accounts. The binder has become a true lifesaver and helps me organize everything in one easy spot. Doing my end of month reports and my taxes is now a breeze!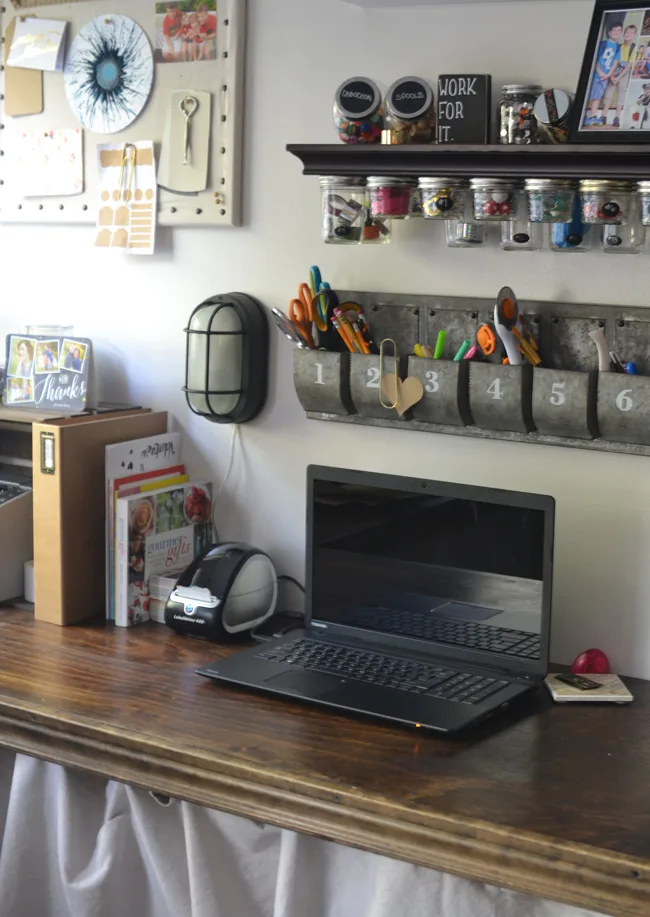 The next thing I am going to look into doing is using the DYMO LabelWriter® 450 to print labels and barcodes for my ETSY orders. There are over 60 label styles and layouts that work with the LabelWriter so you can use it for almost anything you can think of! Stop wasting time and get let the DYMO LabelWriter help you stay organized so preparing your taxes is quick and smooth.