Party pictures and ideas from a County Fair Birthday Party
I love birthday parties and especially fun kid parties where the parents go all out. Over the past year I have had the pleasure of helping, making printables, taking pictures or hosting some pretty cute birthday parties. This is my niece's birthday party and my sister-in-law takes the cake when it comes to going all out.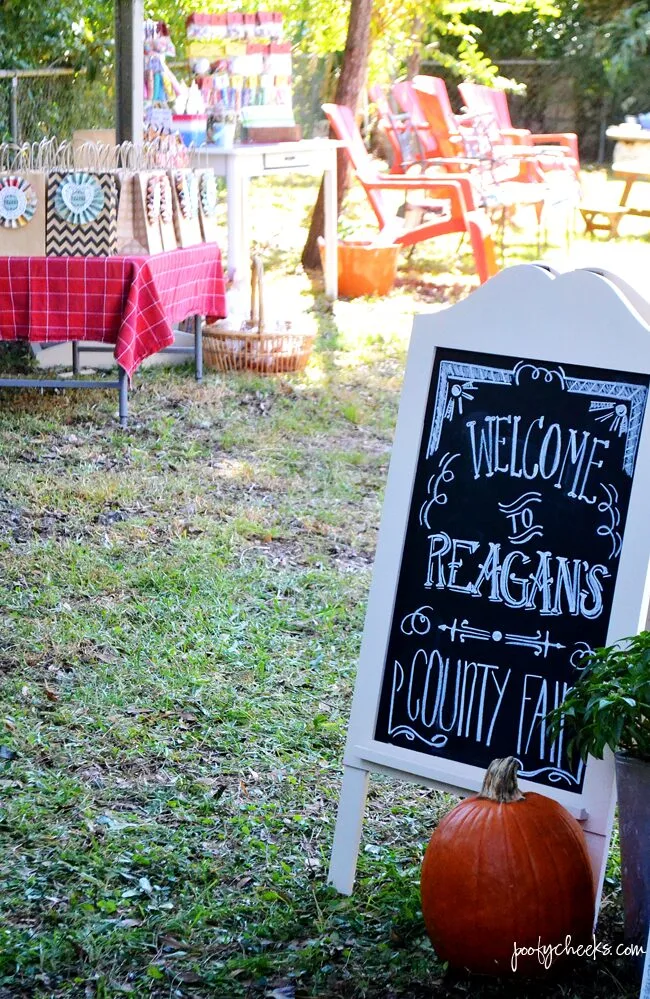 Taking pictures of the parties is always so much fun ,but then I get home and have zillions of pictures to sift through and I tell myself I'll wait for another day. That day often happens months later… after a few more parties go by. My goal for the next month is to post pictures from one party each month. Think I can do it?
Today I am sharing pictures from my niece's birthday party last fall. She turned 11 and my sister-in-law, April, hosted an amazing backyard party to celebrate. April is an awesome party planner. Each party she has had for Reagan rivals the one from the year before.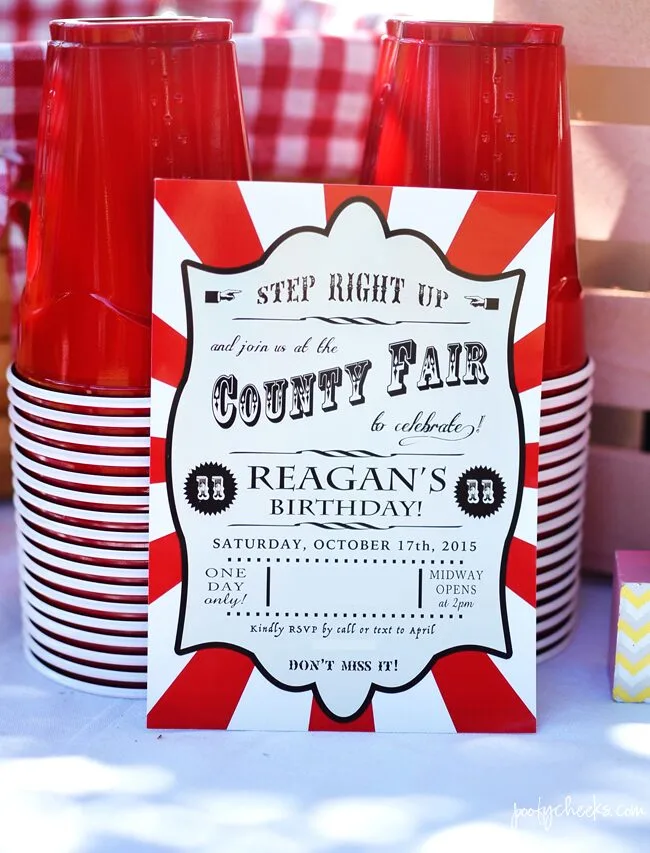 They pick out a theme a year in advance and plan and search for party items all year long. The week before the party April works around the clock pulling everything together and on the day of the party we all pitch in to help set everything up. I am always in awe of the things April comes up with and a bit jealous I can't find the time to do the same thing for my own kids.
Consider yourself warned that there were over 400 pictures taken and I narrowed it down to somewhere around 40. My kids are still talking about the games and prizes from the party. A few days ago my 6 year old told me he wanted a superhero party where there were games with tickets so all the kids could pick out prizes at the end of the party. I told him we would see…
For games April set up five stations with ring toss, bobbing for apples, goldfish bowl toss, rubber ducks and a an pyramid. Then she had a pie eating contest at the very end. Watching all the kids run around having so much fun really reminded me of the county fair. At each station the kids won ticket they were able to cash in for fun prizes to fill their goodie bags.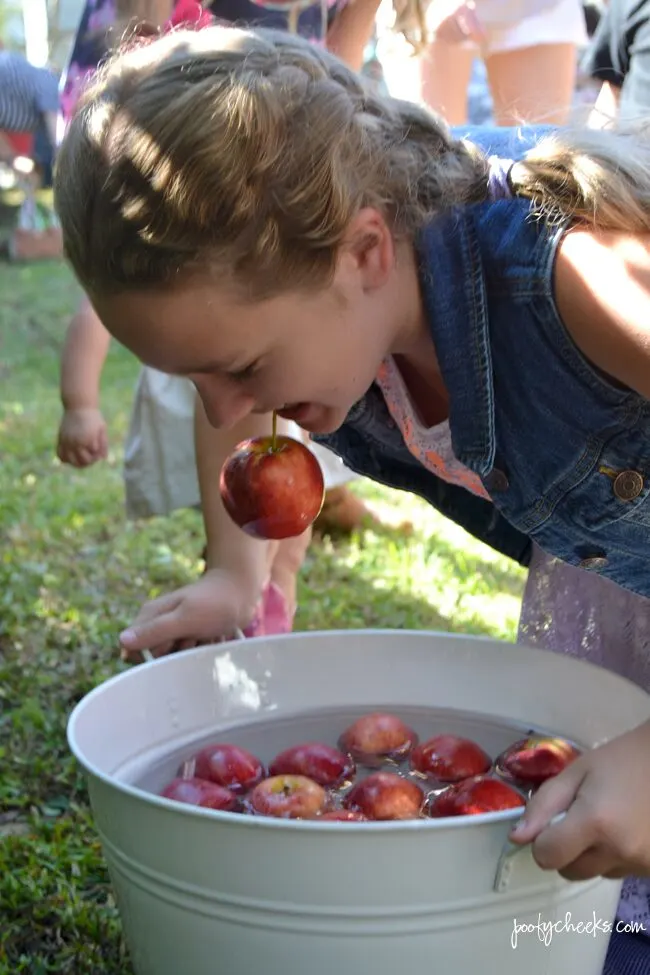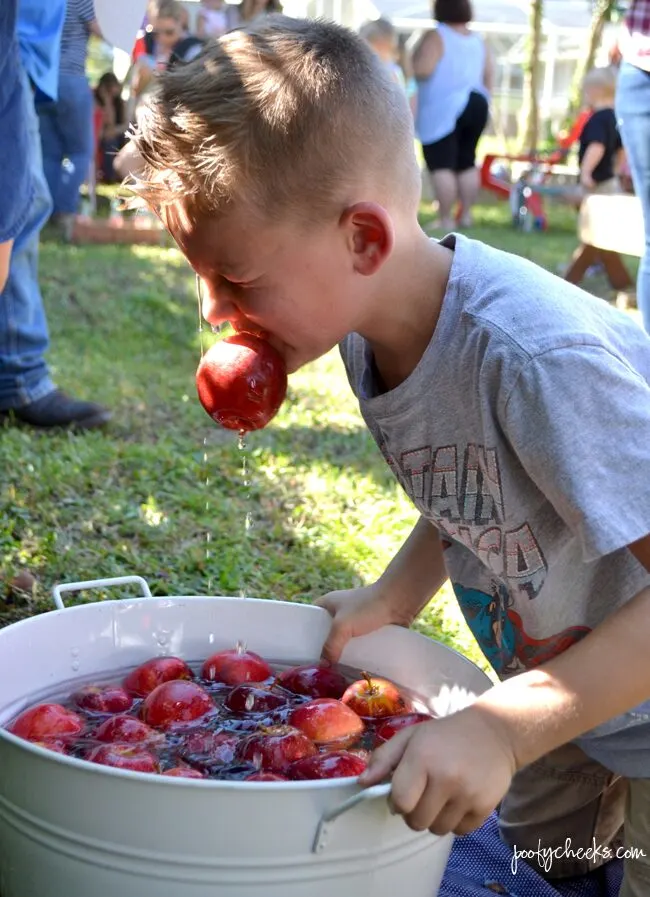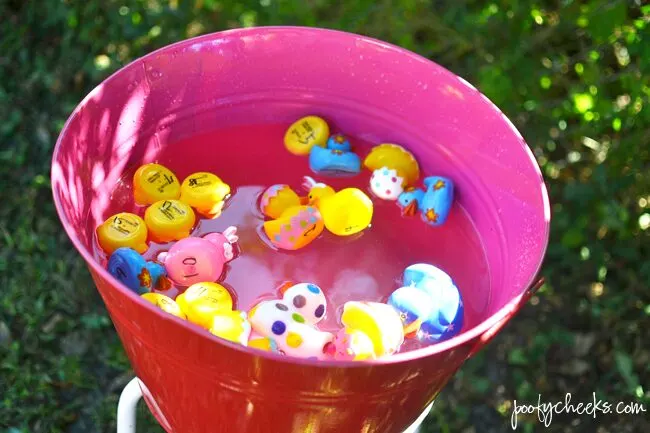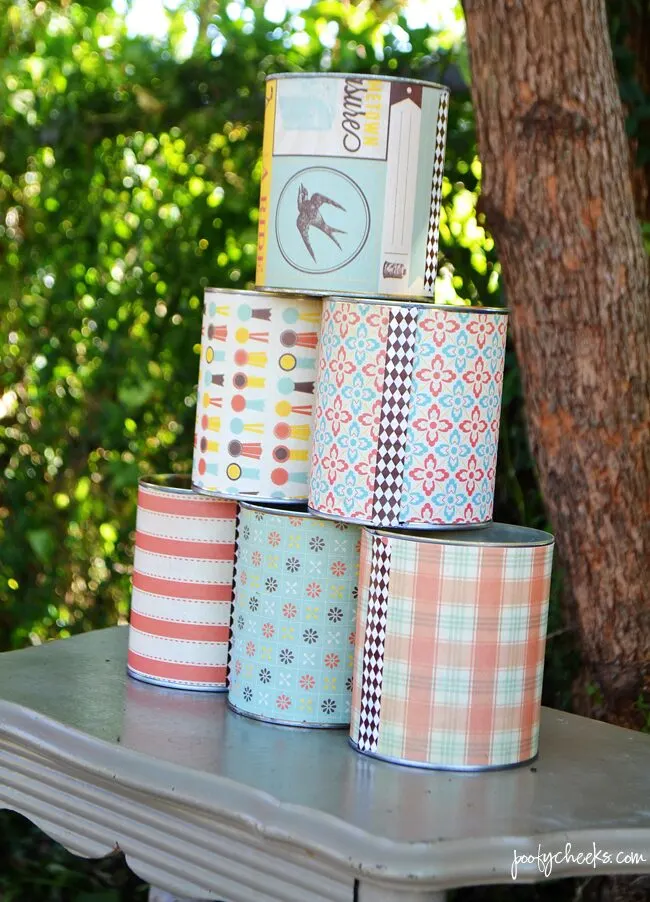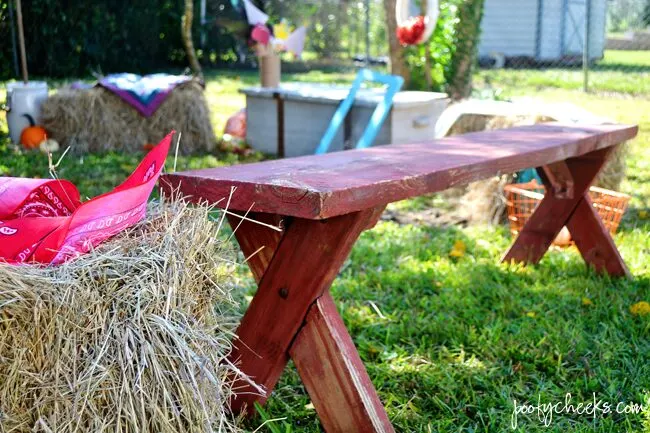 For food there were county fair cookies decorated like ferris wheels and pigs, candy and caramel apples, hot dogs, chips and freshly popped popcorn. It was a hot October day in Florida and the cold drinks went fast. There were coolers of soda and water and a lemonade stand with lemonades and sweet tea.
The party was a blast and I can't wait to see what April comes up with for next year!
More Birthday Party Ideas