When I was in middle school our church did a really fun summer fundraiser with the youth group. We all loaded up in a few of the parents' cars with 25 pink flamingo yard decorations, a big yard sign and a letter. We quickly and quietly put the flamingos into a church members yard and they had 2 options to get rid of the flamingos.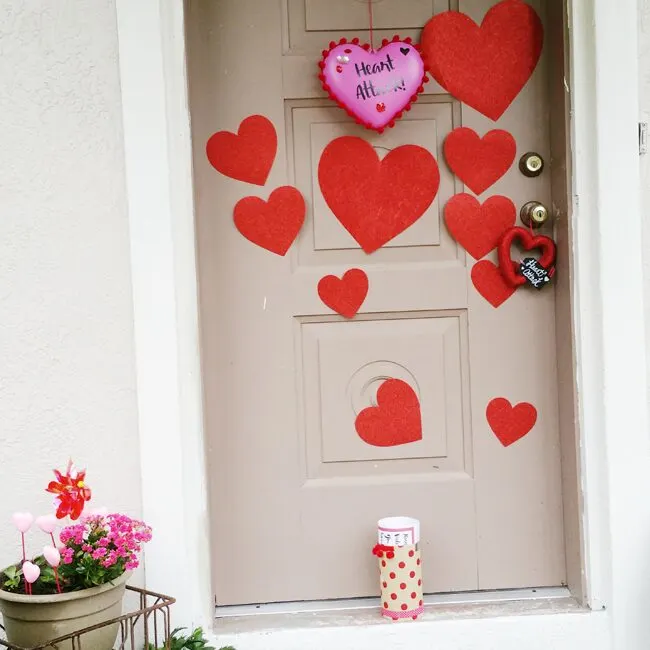 They had three days to pay $10 to have them removed or they could pay $25 to have them removed and pick the next yard. Every three days we would go and move the flamingos to the next yard. I was telling my kids about how fun it the other day and then I had the idea to do a Valentine's Day version.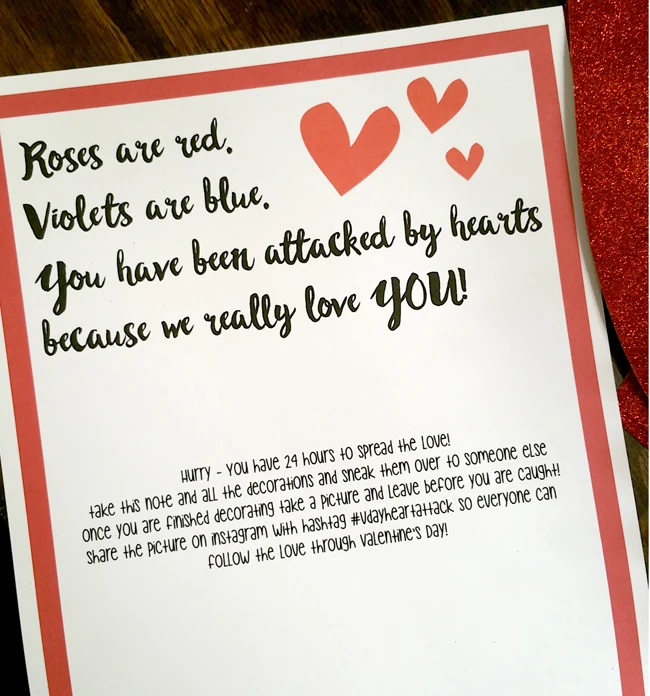 I grabbed a few Valentine decorations that I had in my craft stash, some glitter hearts and a pinwheel from Hobby Lobby and a couple decorations from the local dollar store (foam hearts on sticks for yards or planters). I spent less than $10.
I created a printable note and decorated the outside of an oatmeal container which we put the note and some candies in. Yesterday the kids and I hit their cousin with an attack of hearts. We parked down from their house and did a quick run to their front door. Each of the kids stuck some of the hearts to the front door and hung the decorations. Then we quickly and quietly hurried back to our car and headed home.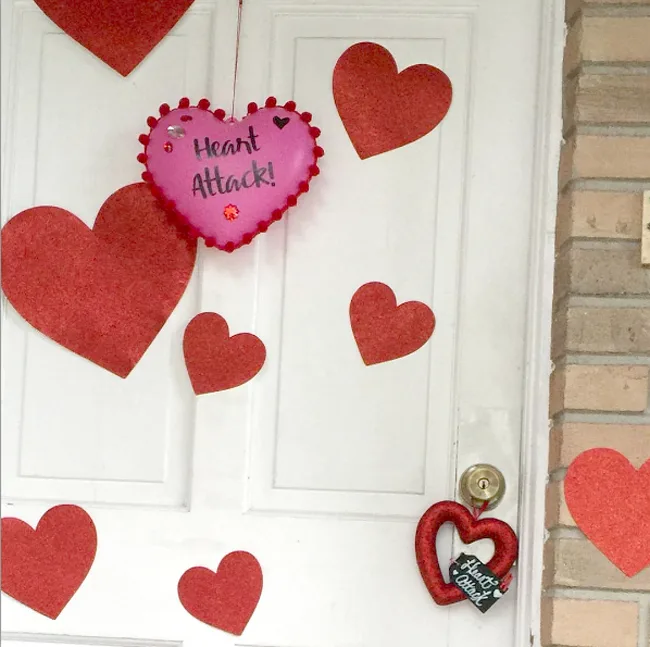 The printable letter says the recipients have 24 hours to spread the love to someone else and to prove they did it they must take a picture and post on Instagram with a hashtag I made up. For the printable I am sharing here, I left a line to write in your own hashtag but if you start a round of Heart Attack I would love to see it so tag with #vdayheartattack!!
By last night the heart attack had been spread to the 2nd recipient and a photo was posted to Instagram. The kids can't wait to see the next picture (and neither can I)!!
Download the Printable