As promised I am back sharing our colorful Christmas home tour living room. As I edited these pictures I felt a bit discouraged because I had so many ideas for the decorations in this room, but I ran out of time. I'll have to do a little after-Christmas clearance shopping and make it even better next year.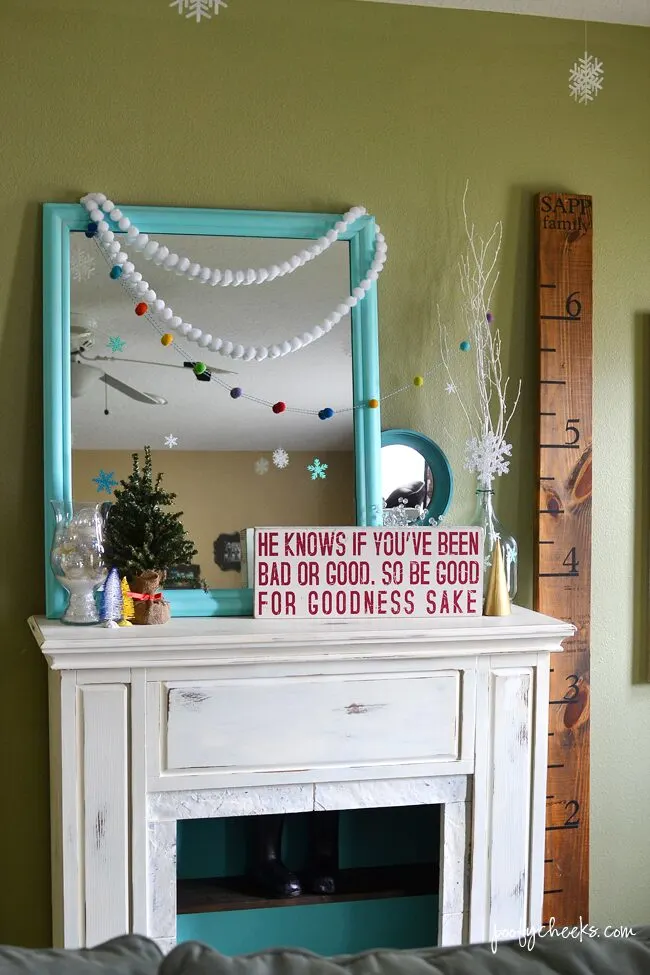 I have a lot of pictures so no need for chit-chat. I will let the pictures do most the talking, but I have to say one thing you can't fully see are all the snowflakes I hung from the ceiling. If I had a favorite part it would be the instant feeling of fun and whimsy they add from the second you walk in the door.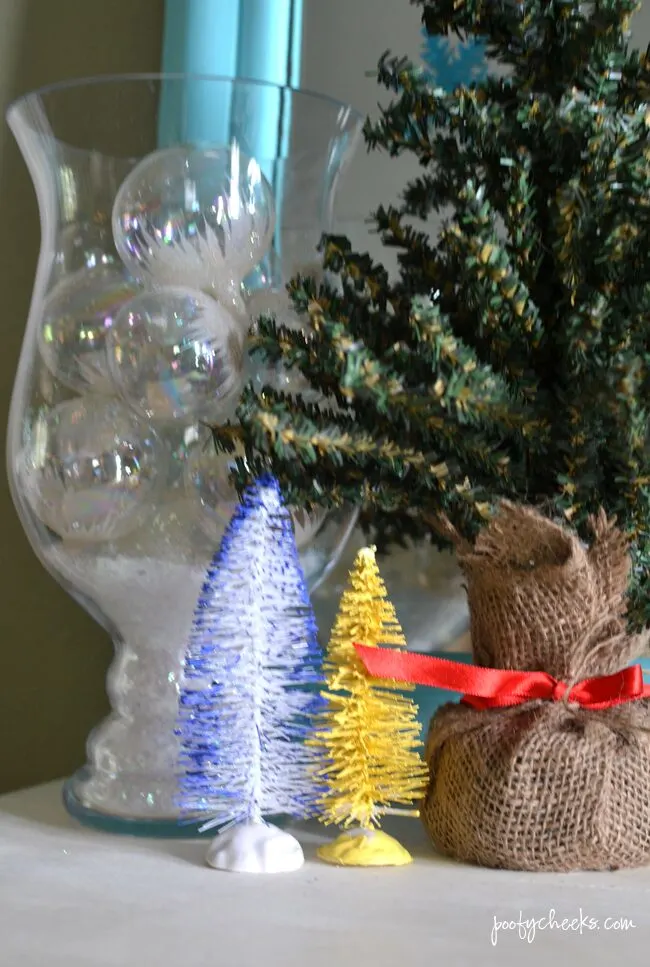 I like to keep everything budget friendly no matter what time of year it is. The white pom garland was from the dollar spot at Target and I made the rainbow pom garland. The bright fun colors on the mantel are festive and fun all in one.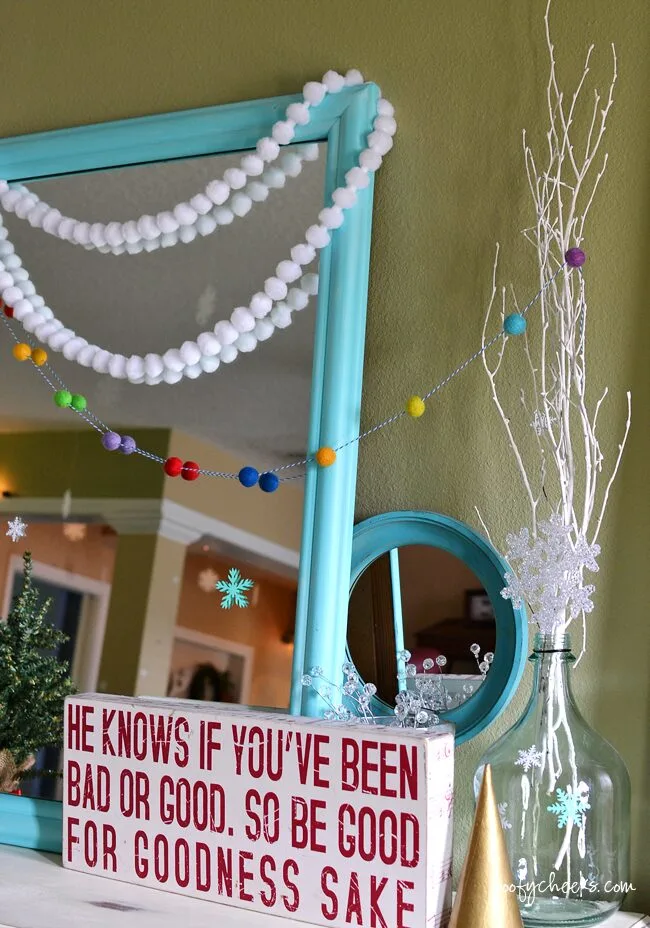 I really like the bottle brush trees. It's easy to sprinkle them around to tie things together plus these aqua ones are part of the color pallet I have happening.
For the small tree upstairs I purchased dollar store mini ornaments and dipped them halfway into paint. I didn't get a good shot of the tree because the lighting has been so poor the past few days.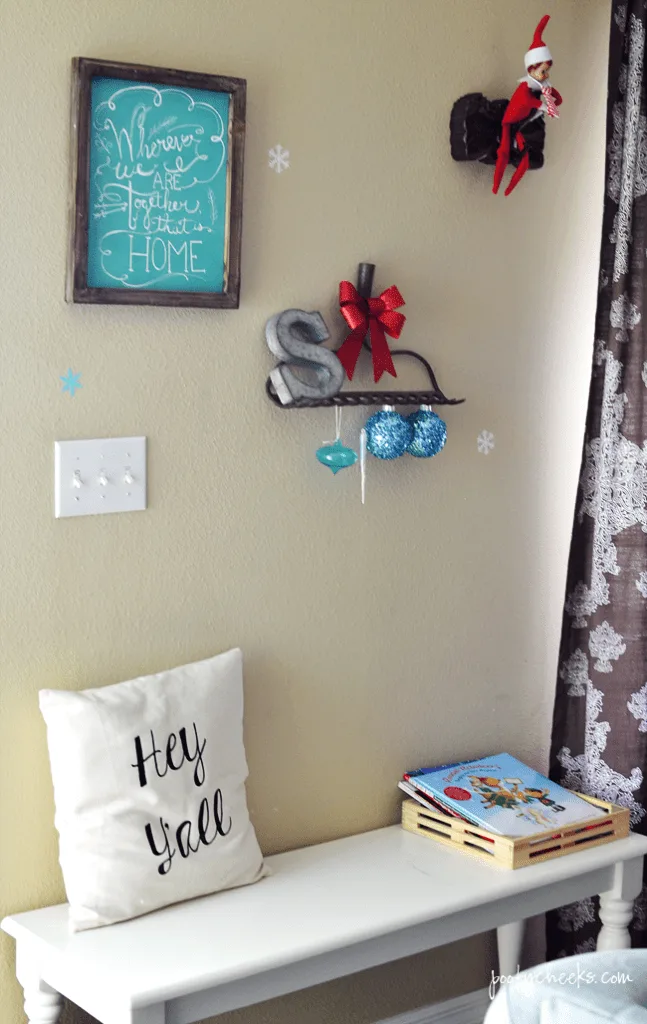 The wall right inside our front door is where we put on and take off shoes and sometimes a catch-all when we walk in the door. I like to keep it cleaned up and have fun coming up with new ways to decorate the old rake we have hanging.
The small area off of out living room would make the perfect sitting area or office but when you have four kids it ends up being the toy room. I still like to keep it organized and decorated since you see it as soon as you come in the door.
It was clean for five seconds……
Thanks for stopping in! I hope you have been inspired to make your home décor reflect your personal style and not to fear stepping outside the traditional box every now and then!