I have been busy putting the finishing touches on our Christmas decorations this past weekend. I know this sounds funny but decorating was stressful. There were so many DIY projects I wanted to complete and there were points when I felt like I was making a bigger mess rather than pulling everything together. Today I am welcoming you up to our colorful Christmas porch while I spend the day taking the last of the pictures indoors.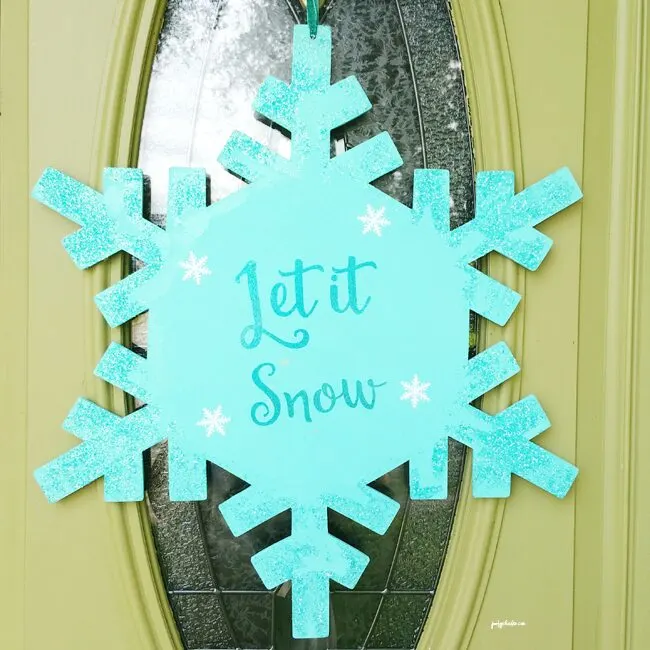 Walking up to our house you are given a glimpse of what awaits inside. Reds, coral, bright green and aqua are just a few of the bright colors you will find. I created all the décor upstairs over the past few weeks in a palette of BEHR paints I chose. I picked six bright untraditional colors I wanted to use. It has been a lot of fun seeing it all come together but frustrating at times since I can't find things to match when I'm out shopping. Have you tried finding Christmas plates in untraditional colors? Impossible!
I will stop teasing you with what's inside and let the pictures of our porch do the talking. I decorated using the 3-D trees I made, some saws from our vintage saw collection, and trimmings from our Christmas tree. I made the Ho Ho Ho sign a few years ago from a scrap of wood and borrowed the large box filled with more tree trimming and poinsettias from my sister-in-law. The snowflake hanging on the door was a Hobby Lobby purchase. It was unfinished wood which I painted, glittered and added vinyl wording to. Since it will never snow where we live it is all wishful thinking.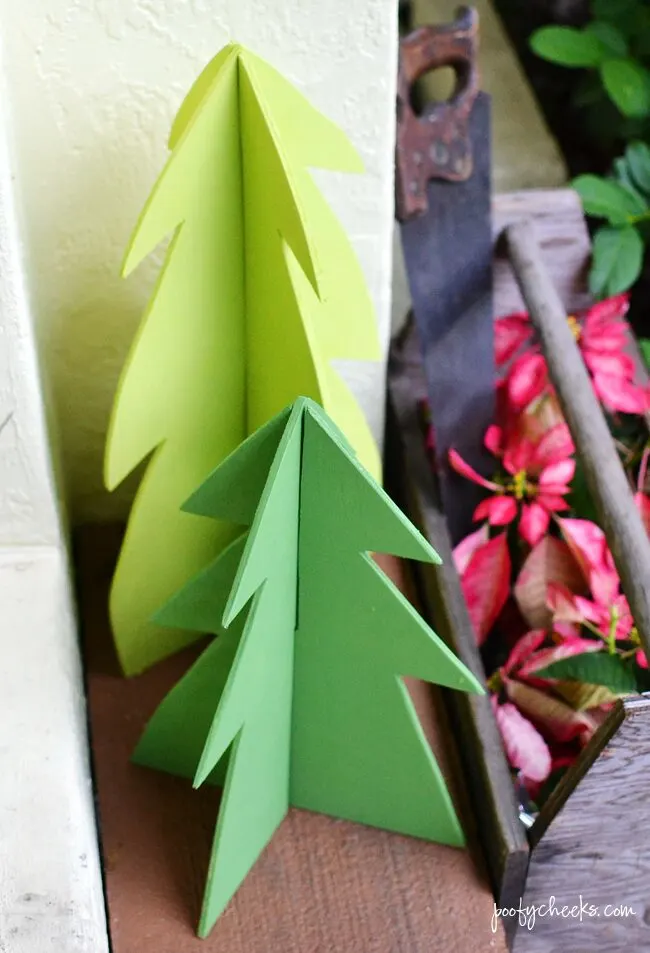 Thanks for stopping by to see my porch. I hope you will come by tomorrow to see the colorful living room!