**This post contains affiliate links to products I use and recommend. I may recieve a small commission, at no cost to you, if you make a purchase through a link.**
One of the most read posts on my blog is the Cheapest Places to Buy Silhouette and Cricut Supplies. It is two years old now so I wanted to update things and tell you The Cheapest Places to Buy Cricut and Silhouette Supplies in 2018!
I also wanted to take a minute to remind you how much Cricut and Silhouette Supplies cost at the big box craft stores. Craft stores overcharge on all of the supplies and while most of them have weekly coupons you can't use them on Silhouette or Cricut brand supplies. Bummer, right?
Even if we could use those coupons the supplies are still SO overpriced we can get them online cheaper. Don't believe me? Here is the proof.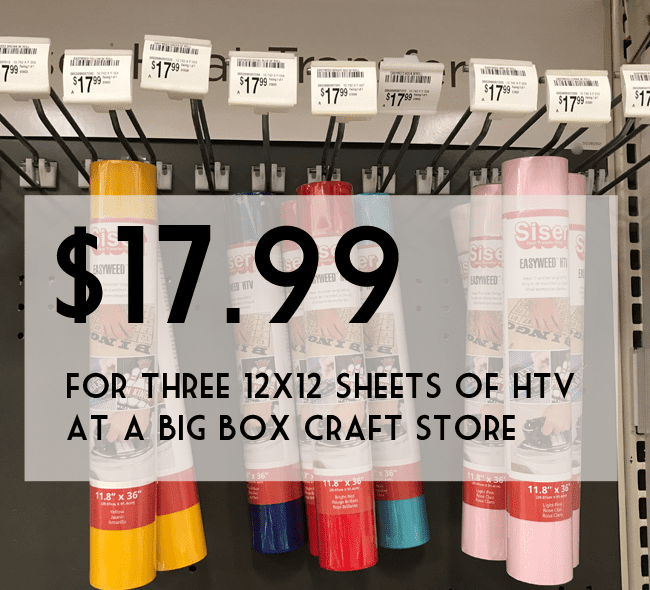 Cheapest Places to Buy Silhouette and Cricut Supplies in 2018
Replacement Blades for Silhouette and Cricut
Replacement blades and specialized blades seem to be cheapest at Amazon every time. Most ship prime and some ship as add-ons with other items. I always try to order my mat and blade at the same time for free prime shipping.
These are the replacement Silhouette blades from a local big box craft store.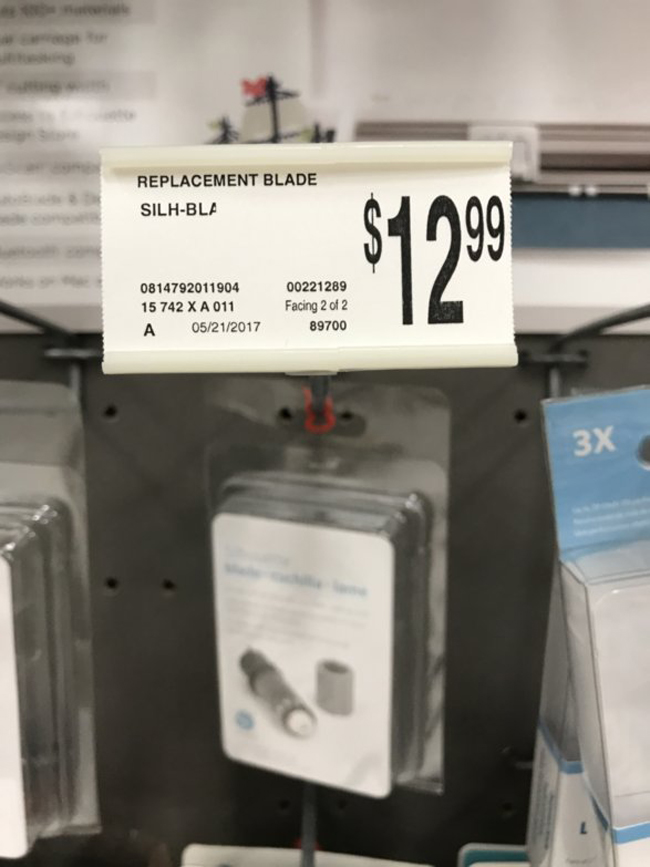 Heat Transfer Vinyl for Silhouette and Cricut
Adhesive Vinyl for Silhouette and Cricut
Another picture from my local big box craft store. $7 for a piece of 12×48 inch vinyl.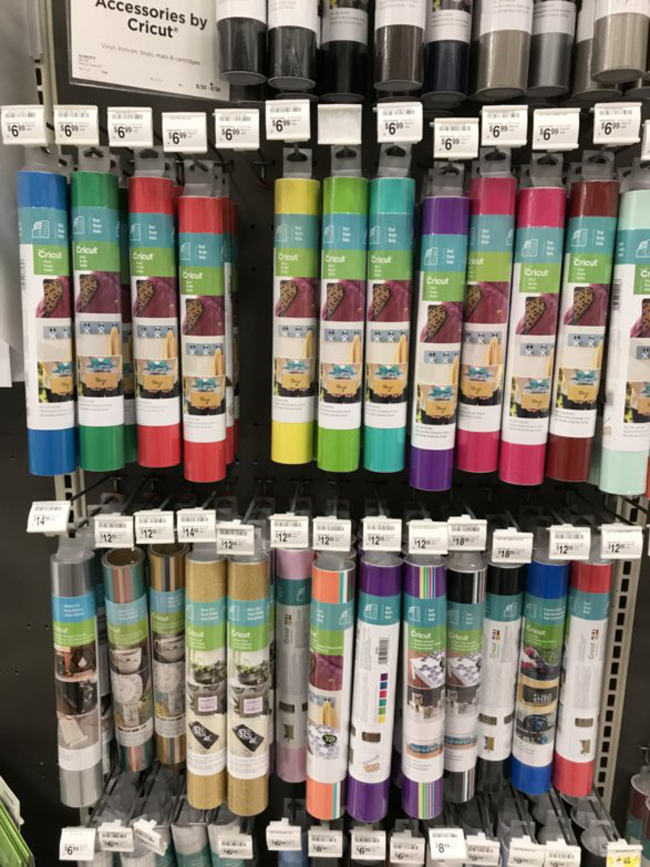 Heat Press and Heat Tools for Silhouette and Cricut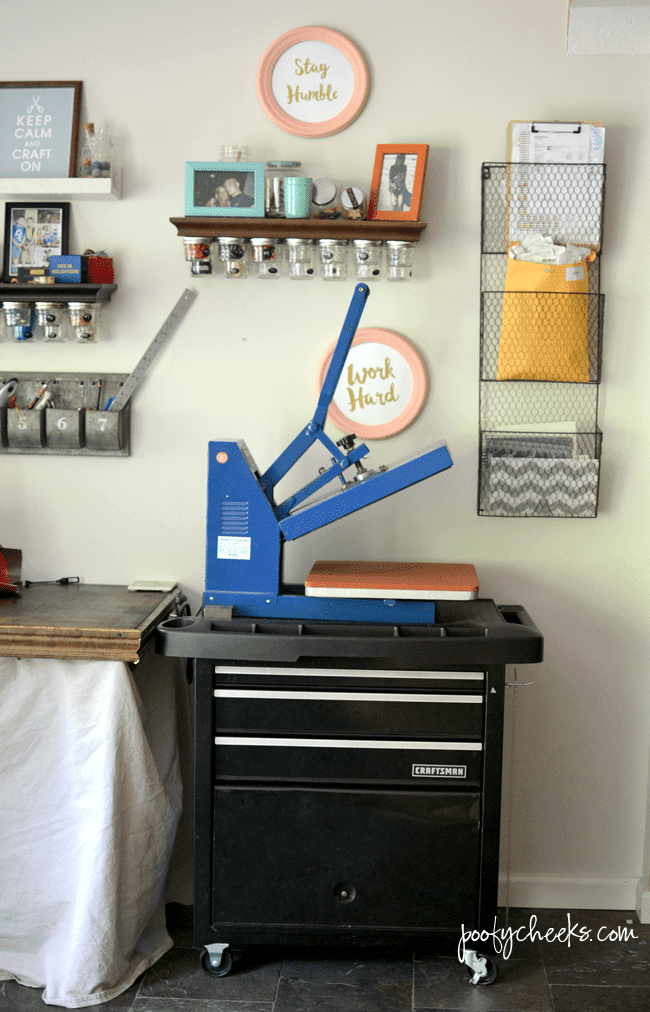 Helpful Tools you NEED for Using Vinyl
Silhouette and Ciruct Replacement Mats
To keep the list of Cheapest Places to buy Silhouette and Cricut Supplies updated and useful I rely on you to comment with any website or store you know that sells supplies for cheaper! When I made this list I also took into consideration the customer service and shipping turnaround. While I like MyVinylDirect their shipping times can be longer and sometimes I don't have time to wait. I'm sort of a last minute person. I hope this list of Cheapest Places to Buy Silhouette and Circuit Supplies in 2018 is helpful to your craft hobby or business.
When trying to run a business it is important to work with the most reliable, reputable and most affordable suppliers.
Are you interested in receiving free cut files? Join thousands of others and get access to all of my resources and cut files.
Yes, Please!
Join 8,300 other Silhouette and Cricut users and subscribe to be the first to know when we add new cut files and cutting machine resources!
You may also like –