---
Let's talk about sublimation printers for crafters. If you are in the market for a sublimation printer for yourself or home based business I have put together a list of the five I would recommend.
Remember that sublimation printing may seem pricey, but I would compare it to using heat transfer vinyl. You are paying a few bucks for a peice of heat transfer vinyl with every project, but with sublimation printing you are shelling out (what can feel like) a hefty amount for ink but it lasts you through lots of projects. When you break it down the prices are comparable.
If you are following along with our sublimation series, we have talked about sublimation for beginners and how to sublimate when you don't have a printer.
5 Sublimation Printers
I have put together a list of 5 sublimation printers I would recommend for small businesses and crafters. They are in no particular order, so read my notes to determine which one will work for you.
I can say that my printer prints paper up to 8.5×14 inches and I immediatly wanted something that printed larger. Since I mostly make adult shirts I feel like a printer that could print designs 12×12 would be much more functional for my business. Each person will have different needs though.
This is the printer I have and it did come with the ink. I recieved it as a Christmas gift from my husband but if I would have purchased one myself I probably would have gone with the EcoTank because of the price comparison. The thing I love about this printer is that because it was specifically made for sublimation it has software that allows you to pick your sublimation surface and then automatically adjusts your print settings and colors accordingly.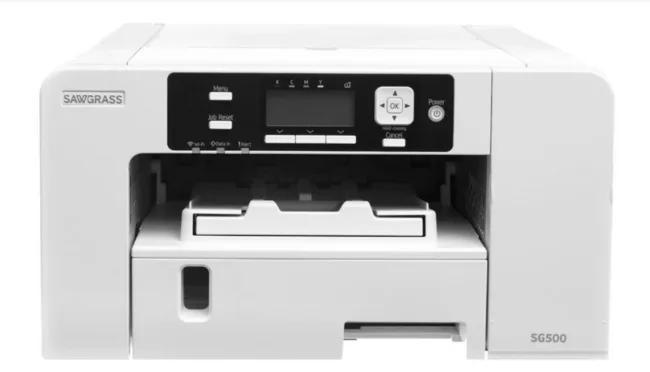 Details about the Sawgrass SG500
WiFi Capability
2 year warranty
Maximum media size – 8.5″ x 14″
Holds 250 sheets of paper
Includes Sawgrass Creative Studio Software
I know quite a few crafters and friends that have converted the Epson EcoTank printers into dye sublimation printers. You take a new printer and instead of filling with the printer ink purchase and fill the ink tanks with dye sublimation ink.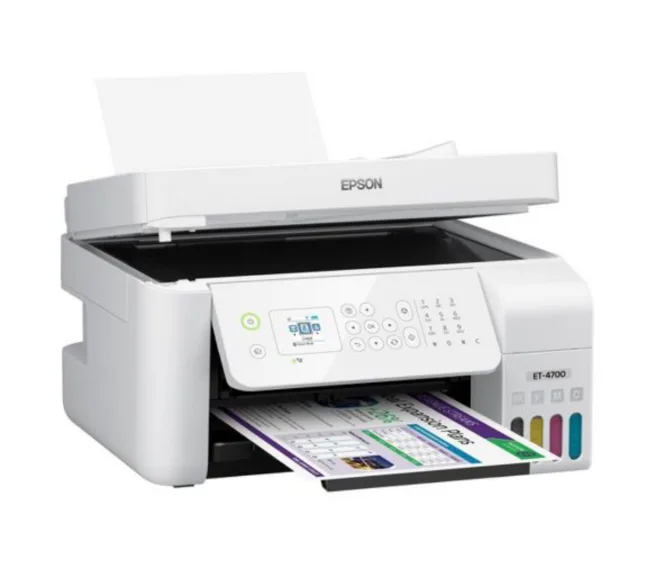 Details about the EcoTank ET-4700
Wireless
Holds 100 sheets of paper
2 year limited warranty (I've heard this is void when you use sublimation dye in the tank)
Maximum media size – 8.5″ x 14″
Compare prices on Amazon, Target and Walmart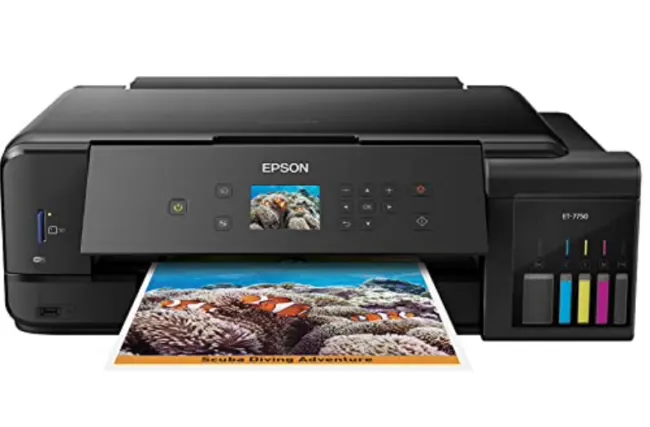 Details about the Epson Ecotank ET-7750
Prints high-quality documents and photos up to 11″ x 17″
Wireless
12 month warranty (again this would not cover damages caused by using non-Epson inks)
This is the larger version of the SG500 from above. It does come with ink unlike the Epson printers.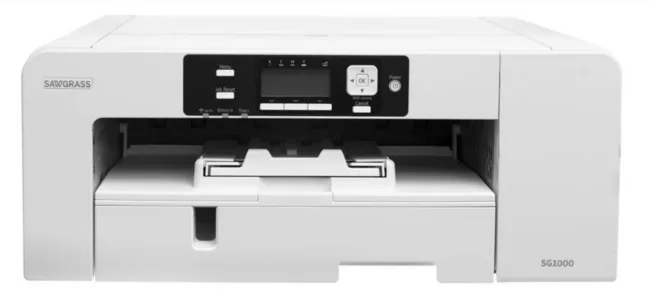 Details about the SG1000 Sublimation Printer
Wireless
Holds 250 sheets of paper
Maximum media size 11″ x 17″
*For an additional cost you can purchase a bypass tray to print 13″ x 19″ media
2 year warranty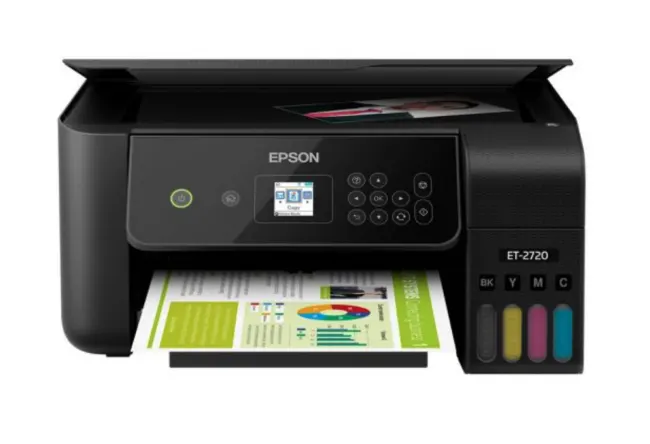 Details about the EcoTank 2720
Wireless
Holds 100 sheets of paper
Maximum media size 8.5″ x 14″
Most affordable!