---
I'm going to tell you how to sublimate without a sublimation printer the same way I did.
Before I got my sublimation printer I was really interested in trying it out. However I didn't want to drop hundreds of dollars on a printer without testing it since sublimation is fairly new among small businesses.
I personally followed @PeachTreeMarketCo on Instagram and saw her selling her sublimation transfers for a few dollars each. (Of course by this time sublimation videos were all over my TikTok feed and I was intrigued!)
I purchased three sublimation transfers from PeachTreeMarketCo shop on ETSY and used them to put on shirts. I love how snarky most of them are.
The Transfers I Purchased: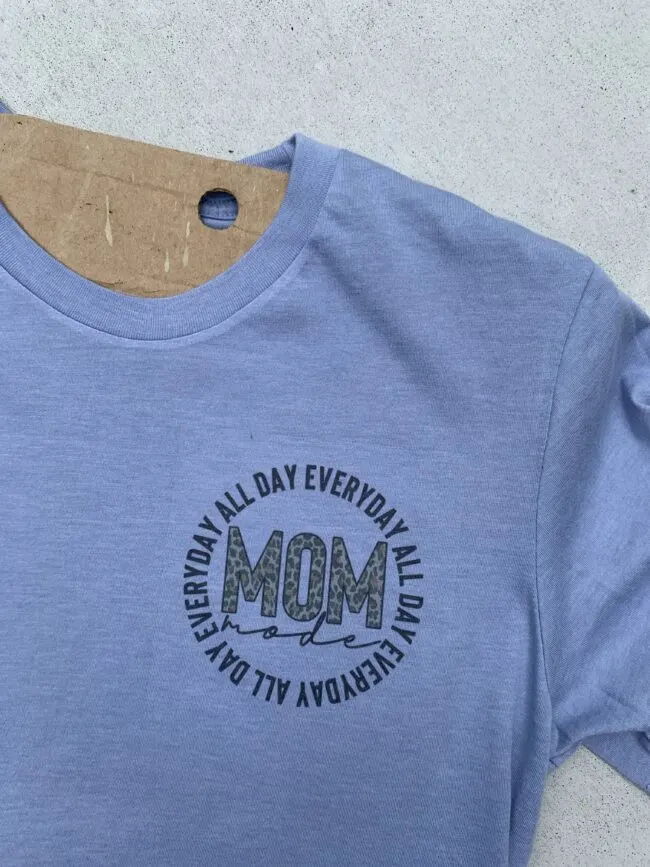 Buying Sublimation Transfers
There are many places online where you can purchase sublimation transfers. The transfers have been printed already and are ready to apply to your surface. Peach Tree Market Co. happens to be the first place I purchased from.
If you search 'sublimation transfers' on ETSY or Google you will get lots of search results.
What to Look For When Purchasing Sublimation Transfers
When purchasing sublimation transfers make sure you are getting a physical product. The wording can be confusing for sublimation transfer designs and you don't want to end up only purchasing the digital design. Look for 'Ready to Press' and read the description.
Most shops will have an option where you are able to pick your transfer size. The most common sizes are for mugs, baby onesies, youth shirts and adult shirts. The larger the transfer, the higher the cost. (Mug size works great for chest designs like the one in the picture above.)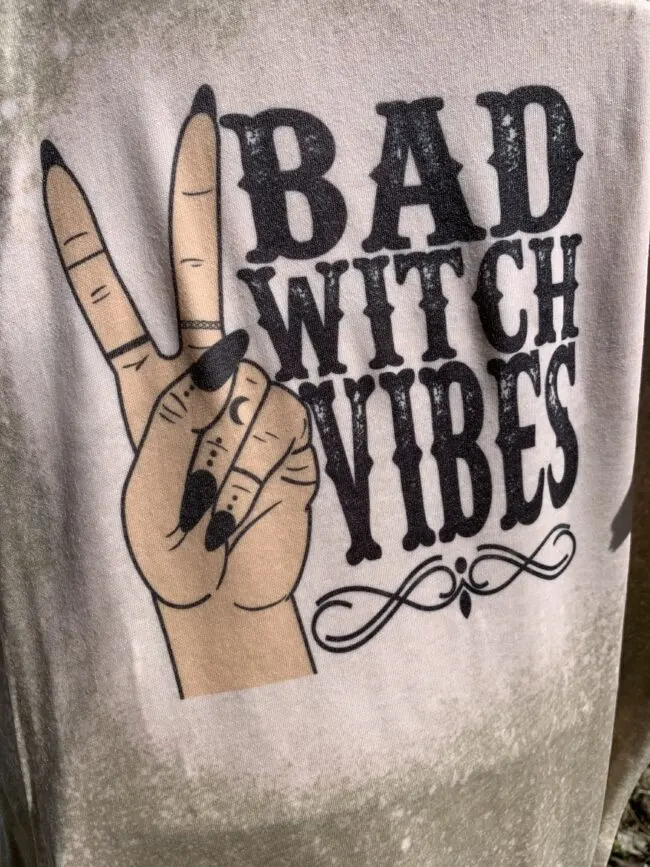 Things You Need For Sublimation
Remember from Sublimation Printing at Home that you must have a heat press to sublimate. You also have to have specific shirts or polyester coated items. For the shirts I used above I used Bella Canvas 3001C tshirts (45% polyester/55% cotton) and the transfers did fade after the first wash. The transfers look best on 100% polyester.