---
During the time we were urged to stay at home during Covid-19 last year, I took up watching TikTok. Raise your hand if you did too. Of course my feed became filled with craft tutorials and I become interested in how to sublimate at home.
Fast forward to Christmas and my husband completely surprised me with a sublimation printer. He said he researched for weeks and finally settled on the Sawgrass SG500.
I had NO idea he was getting it for me and never even asked for it. He is the best at gifts! He must have picked up on it after I showed him 500+ sublimation TikTok videos. Since then I've been sublimating everything in sight. Now that I've been doing it for a few months I wanted to fill you in on everything you need to know about sublimation printing.
I'm explaining sublimation and trying to answer all of the sublimation questions below. If you have a question you don't see here… please drop it in the comments and I'll be sure to reply ASAP!
Sublimation for Beginners
What is Sublimation?
Sublimation is when a solid turns into a gas without going through the liquid phase. You didn't know you were going to get a science lesson today did you?
In other words, sublimation printing is the process of printing a design and transfering it from paper onto your material using high heat and pressure. The inks combine with the fabric or substrate for a permanent bond. Sublimation has very little to no fading. The dyes adhere into the fibers whereas HTV or screenprint designs sit on top of the fabrics.
Can you print sublimation transfers from any printer?
No, you cannot use any printer for sublimation. First there is the issue of the ink. Sublimation inks are dyes that are not the same as what you find in most home printer cartridges.
Then there is the issue of the paper. Home office printers have recommended paper types which include copy paper but not sublimation transfer paper. With a regular home printer the ink is the star of the show, but with sublimation printers the paper does a lot of the work.
In reality printing on sublimation paper from your regular printer probably won't cause any printer issues, but it won't transfer onto a sublimation surface so it is a waste of paper and ink.
Can Home Office Printers be Converted to Sublimation Printers?
I think this is the part that seems to confuse a lot of people.
When I was watching all of those TikToks I saw a lot of people turning the Epson Ecotank into a sublimation printer. The Ecotank is one of the easiest printers to convert compared to others and puts out great quality prints. A lot of people are doing this instead of buying the more expensive printers made specifically for sublimation.
Most home office printers cannot be converted into a sublimation printer because their ink cartridges aren't made to be refilled and the print quality isn't good enough.
You would need to purchase a brand new EcoTank printer and add in sublimation inks to the ink tanks.
What can you Sublimate?
Sublimation works best on polyester materials. You can sublimate on polyester coated materials such as ceramic tiles, metals and cups as well as polyester materials such as shirts, can koozies and more. However not all blanks are made the same. If you go to the store and buy a white ceramic mug to sublimate, it may not have the proper coating for sublimation. However if you go to the store and buy a white 100% polyester shirt you will be in business.
Items that can be sublimated with the proper coatings: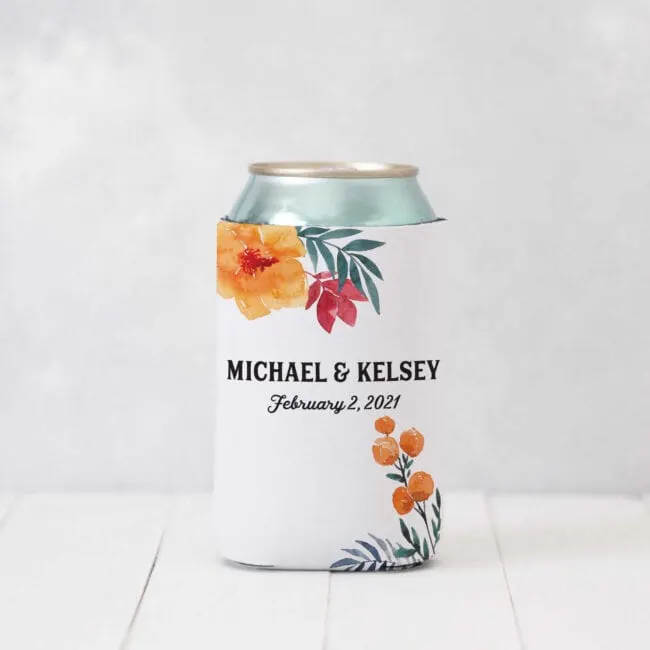 Can I sublimate on any shirt or fabric?
Most people that have cutting machines and transition into sublimation start out by sublimating shirts with their heat press. Not all shirts can be sublimated. Like I mentioned before fabrics need to be 50-100% polyester to sublimate because the polyester is what the dye adheres to.
A 100% polyester shirt will have perfectly vibrant colors but a polyester blend shirt will not be as vibrant because the other material will not take the dyes. Polyester blend shirts will take on more of a vintage look with muted colors.
The fabric color also plays a big roll in how the sublimation dyes show up. They show up best on white and light colors but not on dark. Imagine you have a sharpie and you draw on a white shirt – you will see everywhere you drew with the sharpie. Now image you take a sharpie to a navy, black or dark color shirt. Chances are you won't see it at all or it will be extremely faint. That is how sublimation dyes show up on dark colors too.
Sublimation versus Heat Transfer Vinyl and Screenprinting
The one major difference between sublimation versus heat transfer vinyl and screenprinting is that you are able to get color gradients, patterns, photos and an array of colors. You also heat press the entire design once rather than adding in layers.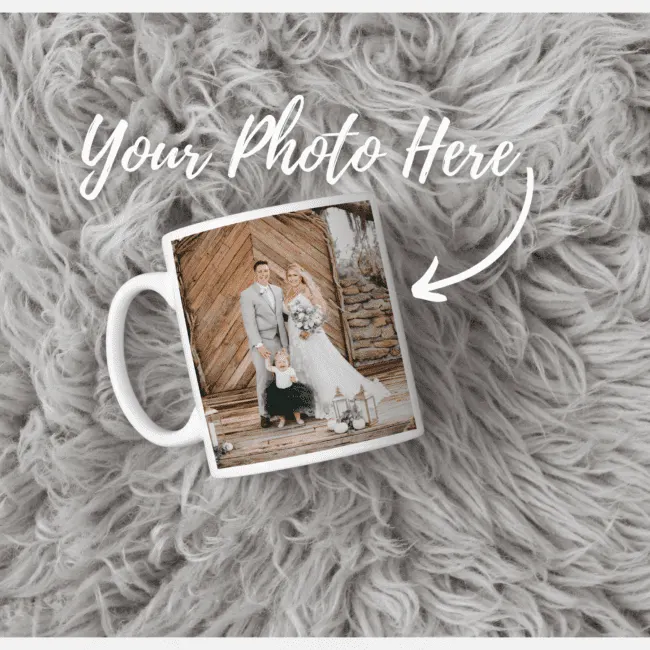 What's the Difference Between Sublimation and Cricut Infusible Ink?
Cricut infusible ink IS sublimation. Cricut has printed solid color and patterened sheets of sublimation paper and found a way to add a carrier paper so you can cut and weed it. It is pretty genius on their party but the price is very high in my opinion.
You can go onto ETSY and find shops that will print YOUR designs and send it to you as a printed transfer ready to apply with your heat source. Do you have a mug press, a mug and a clipart you made or purchased? Send the clipart file to the ETSY seller and they will mail you the sublimation transfer.
Answering Your Questions from Instagram and Facebook…
What Paper Do You Use?
I'm currently using Image Right Virtuoso and Ricoh Sublimation Printing Transfer Paper from Coastal Business. I have also used TexPrint R which came with my machine and they both work great. I know there is a lot of research on different papers based on their pricing and I haven't done enough experimenting to recommend anything specific yet.
What Ink Do You Use?
Since I have a Sawgrass printer with a warranty, I wanted to stick to their recommended inks. I bought the Sawgrass Subli-Jet cartridges (Black , Magenta, Yellow and Cyan) for $77 each. That seems like a lot but they should last me for quite a while. I put in a new black cartridge, printed 50 sheets and still have over 90% left.
If you have an ecotank or another brand of sublimation printer research what they recommend and what works with your printer before making a purchase.
Where do you find images?
I make a lot of my own images, but just like cut files you can find a lot of images online. I shop ETSY, CreativeMarket and other sites for quality PNG images that I can use to sublimate.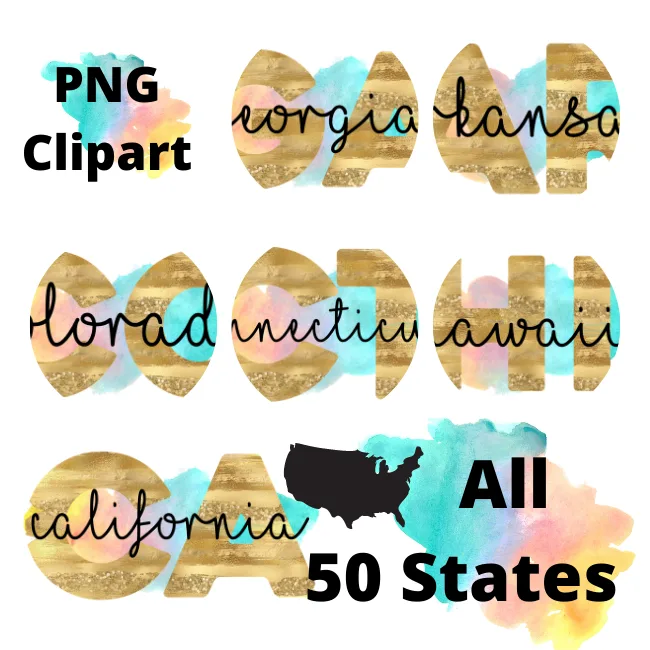 In Conclusion…
I hope I covered most of your questions on how to sublimate at home. I've made some pretty awesome things and I have done quite a few YouTube videos on how to sublimate. If you have a question that I didn't cover remember to comment with it below so I can add it to the post or point you in the right direction.
As always – thank you for your continued support XOXO