---
Excuse me! New before and after over here. I FINALLY got around to repainting our red door a lovely blueish green. I did try a lighter blue before the final color and it was an epic fail. You win some, you loose some. Ready for this painted front door before and after?
The Painted Front Door Before
I forgot to take a picture before I moved our old front porch decor, but this will do to show the door color. I didn't hate the red, but it wasn't me. My goal right now is to make every space in our home into a space we love. With all the memories made under our roof I want each space to make those memories even sweeter.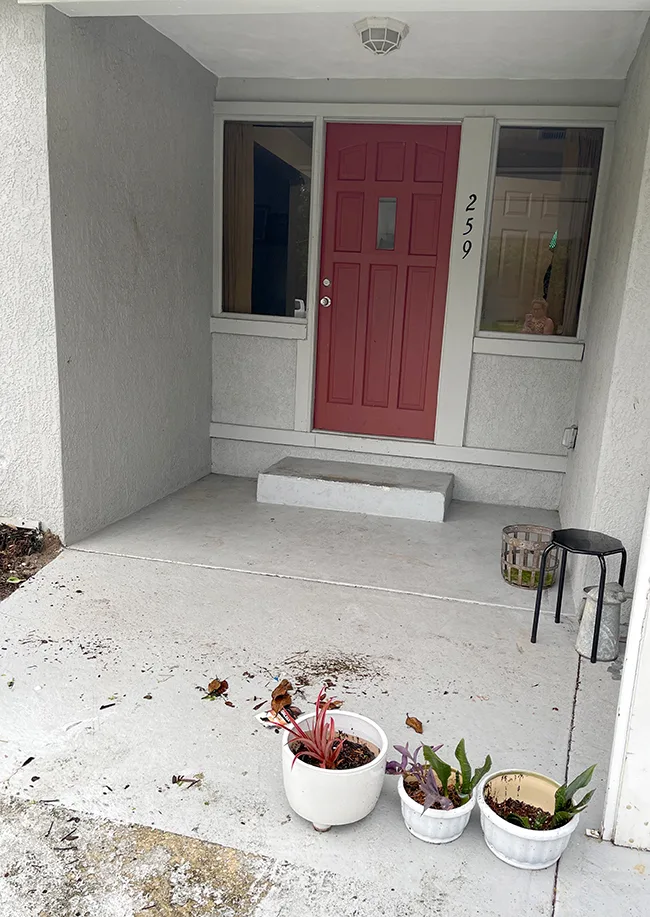 The whole front door and front porch makeover was on my 'list' but First Day of School pictures with the kids lit the fire I needed to make it happen. After clearing off the porch and cleaning it out I saw how badly the cement needed another coat of paint too.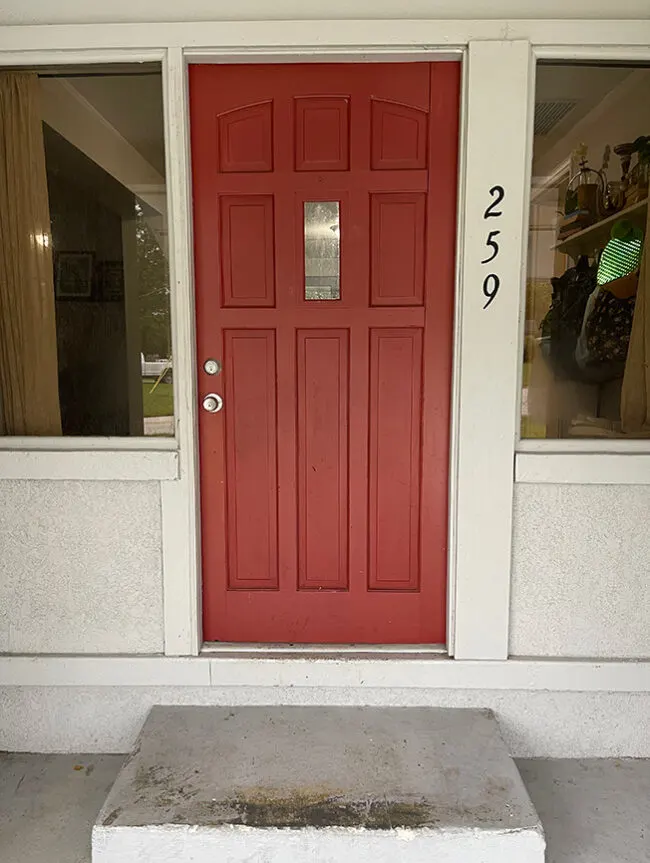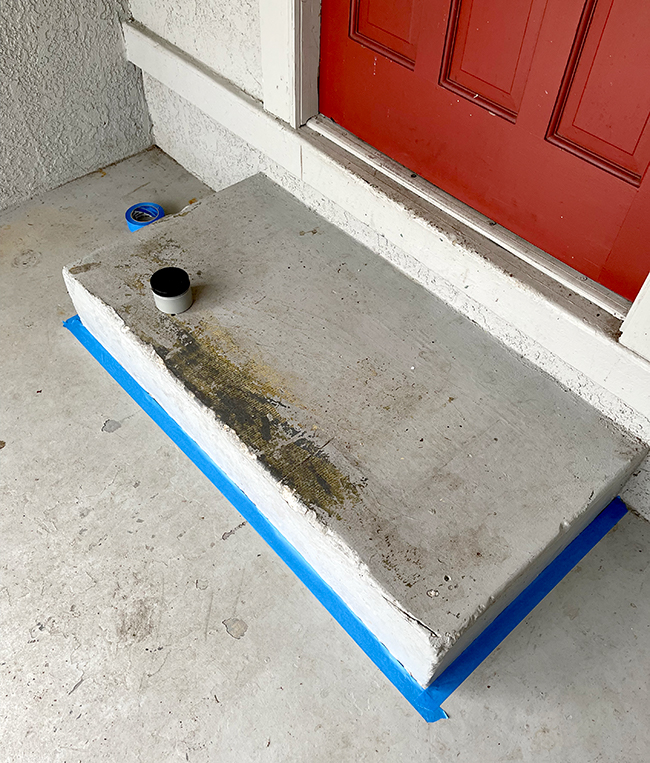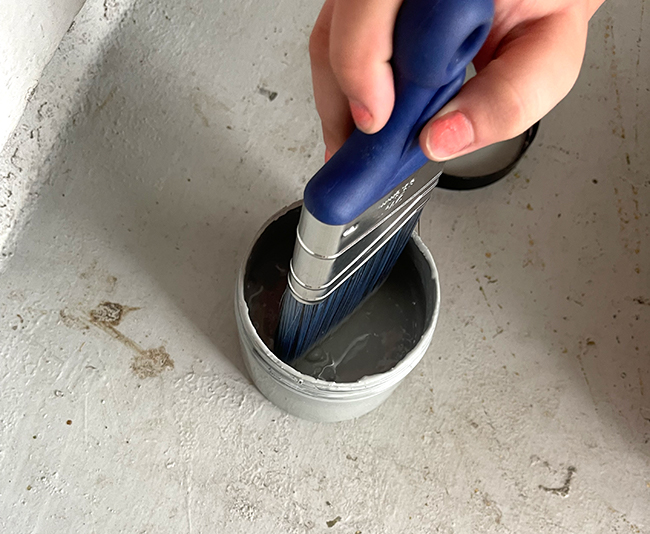 There wasn't enough time to paint the entire porch, so I taped off the step to at least give it a fresh coat of paint. I used the same paint color from our kitchen cabinet redo.
For the front door I started with a coat of Valspar Robin's Egg. I put the first coat on later in the evening after the sun had already set. I could tell it was a lot lighter than I had expected. The next morning I was going to put on the second coat, but both Mike and I disliked it a LOT.
I think it could have grown on me after the second coat (and it was drying darker than it went on.) Because we were used to a darker color before I think we were used to it.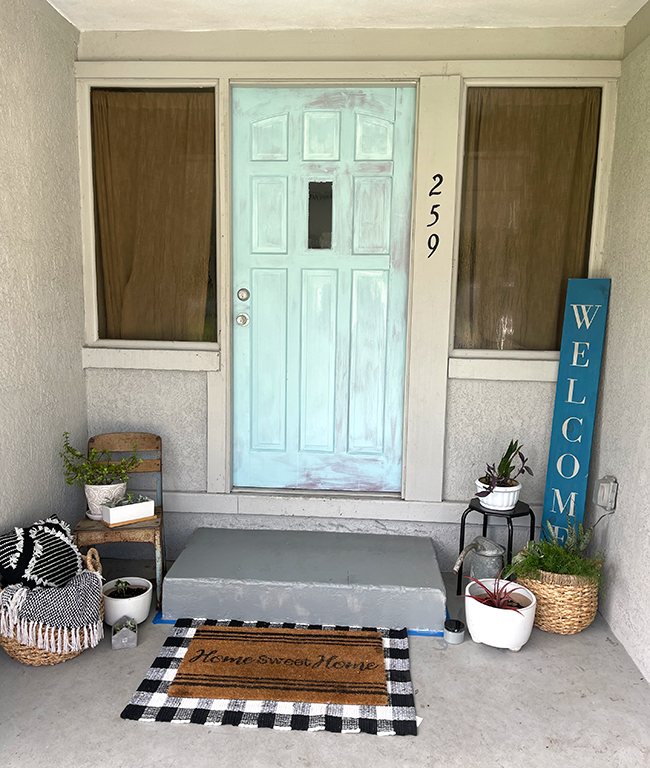 Mixing Acrylic Paint into Latex Paint
When I didn't like the paint color and didn't want to pay for another $24 quart of paint I decided to take things into my own hands. Latex paint is a form of acrylic paint, so I mixed another dark green latex paint into the door paint and then some black and blue acrylics until I got the color I wanted. Again the color I created dried darker and it turned out perfect.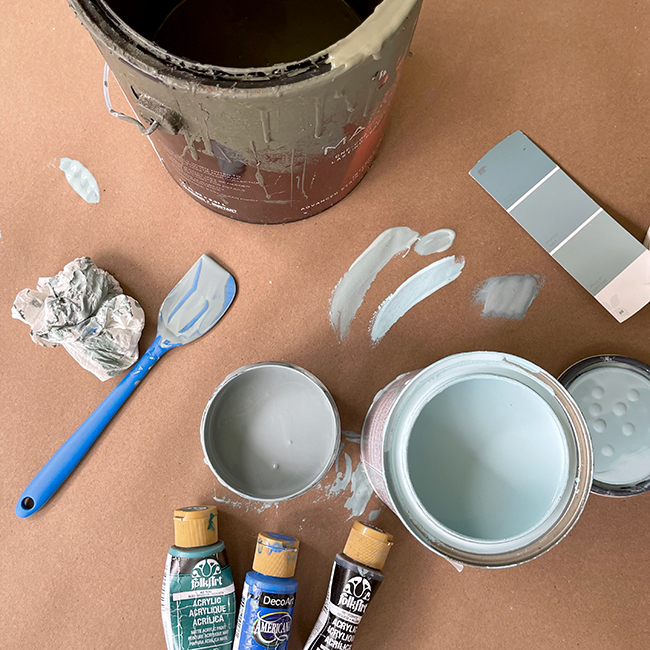 Why I will Never Mix Paint Again
I said I LOVED the new paint color I mixed but the problem is that I didn't mix enough. I'm 99% sure I will not be able to mix the same color again. Next time I will head back to the hardware store and see how they can help me or have a new color mixed. Lesson learned.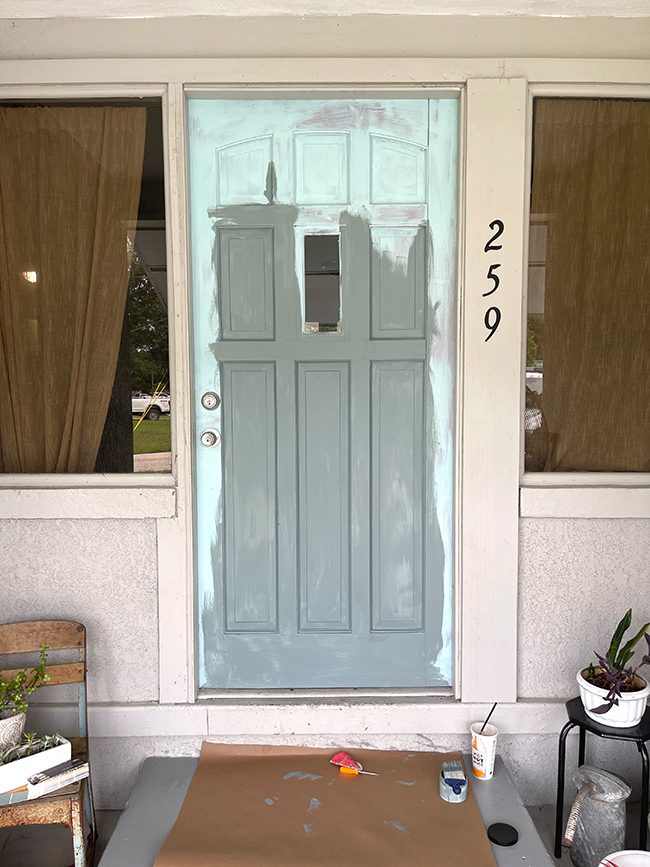 Painted Front Door Reveal
The newly painted front door makes me happy from second I pull into the driveway. A happy color is what I wanted and exactly what I got. The door color with a new wreath, some new plants and a welcome mat makes our entryway swoon worthy.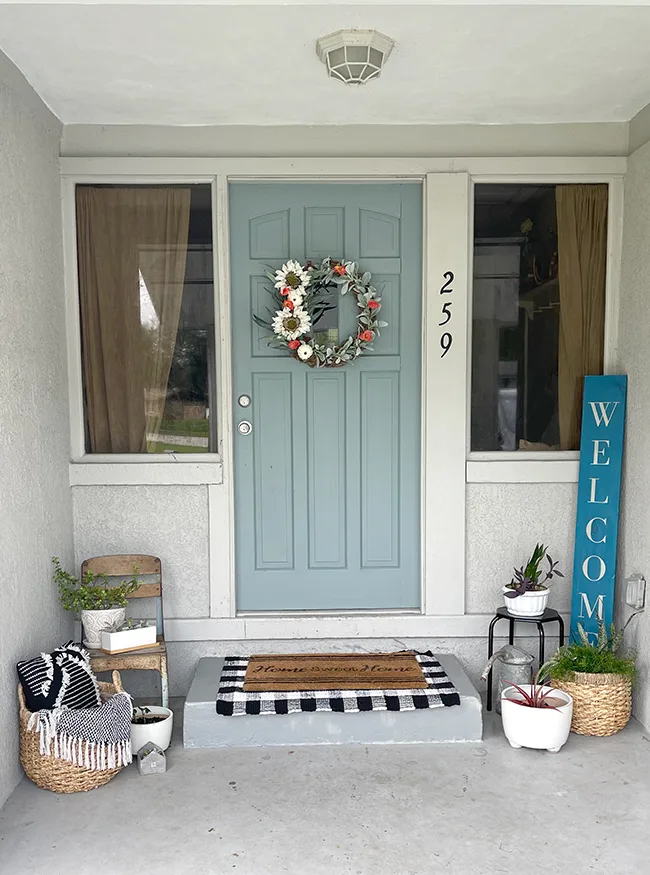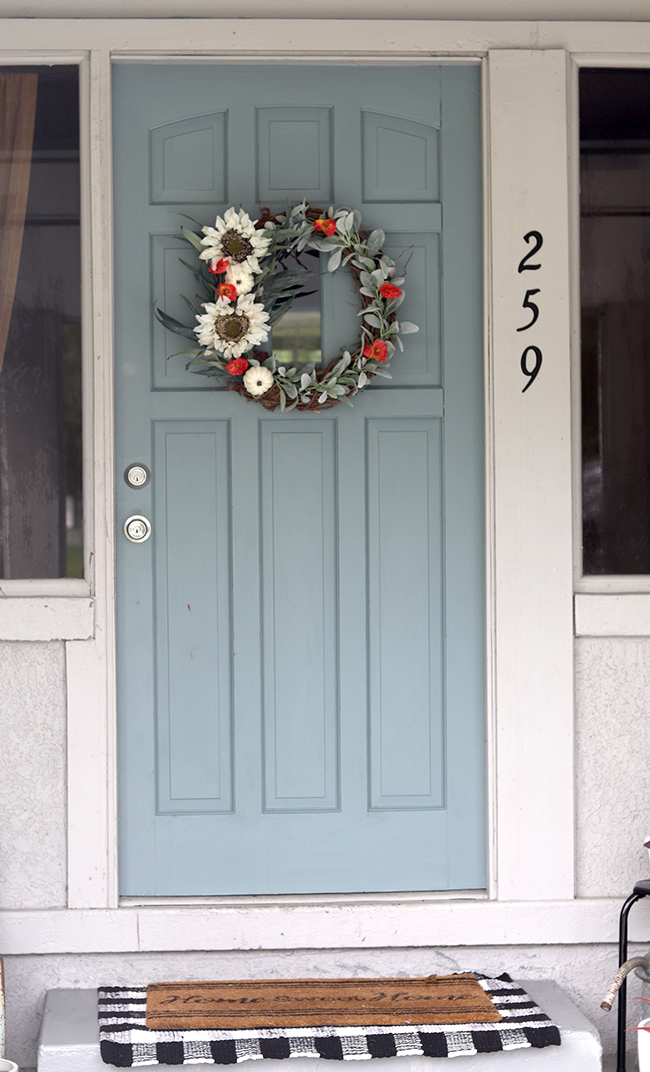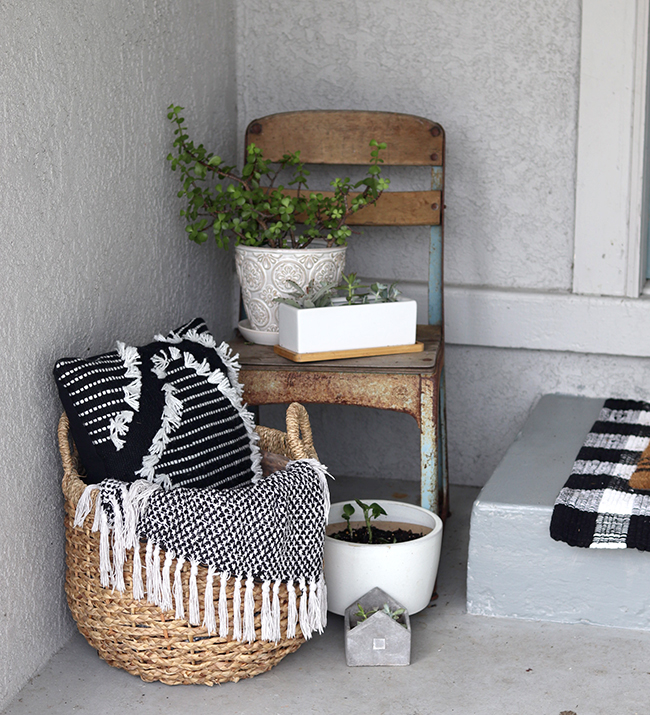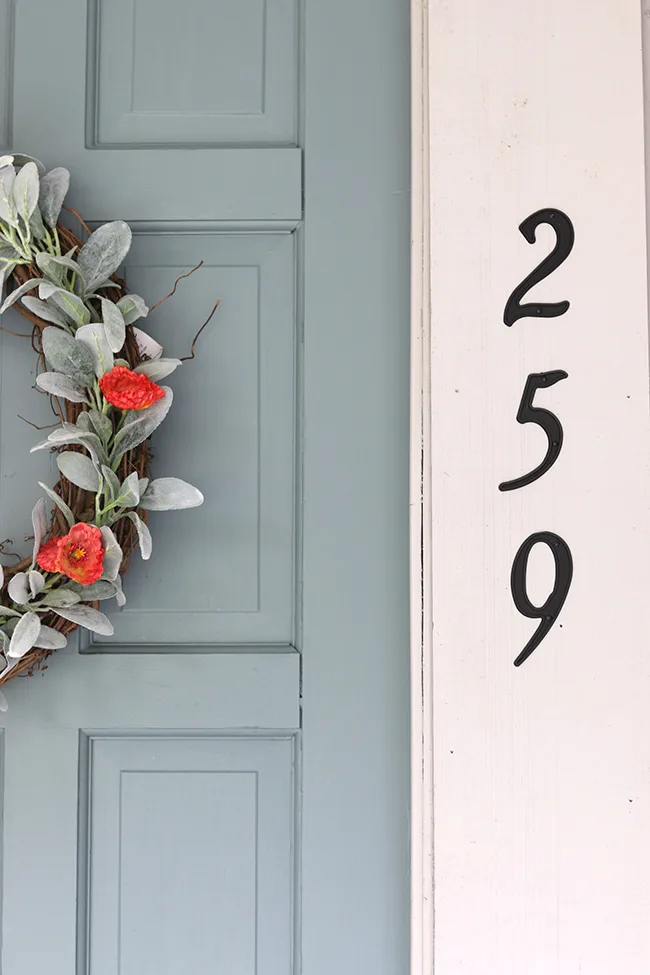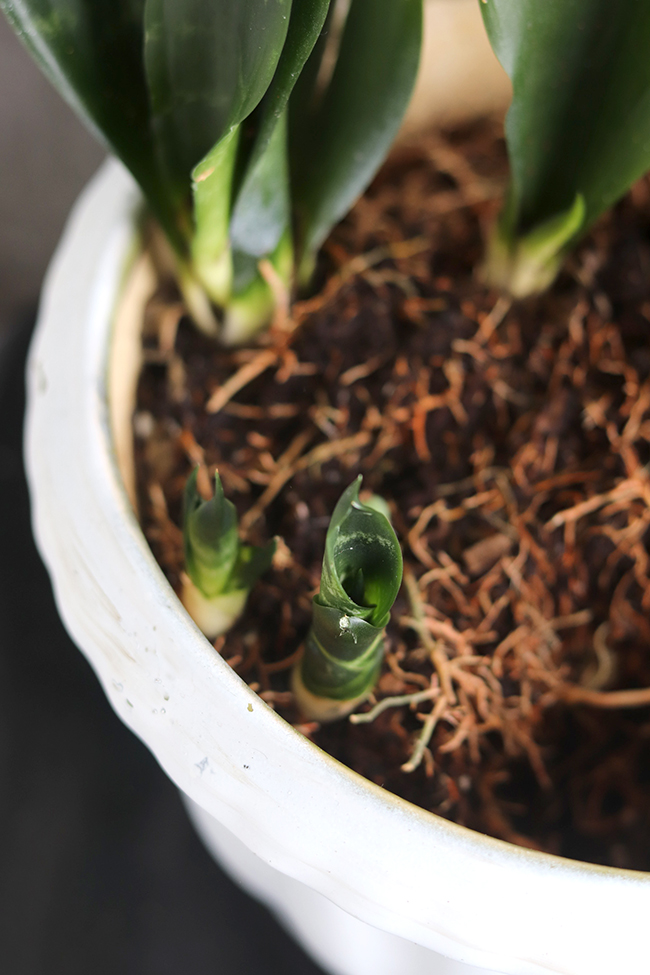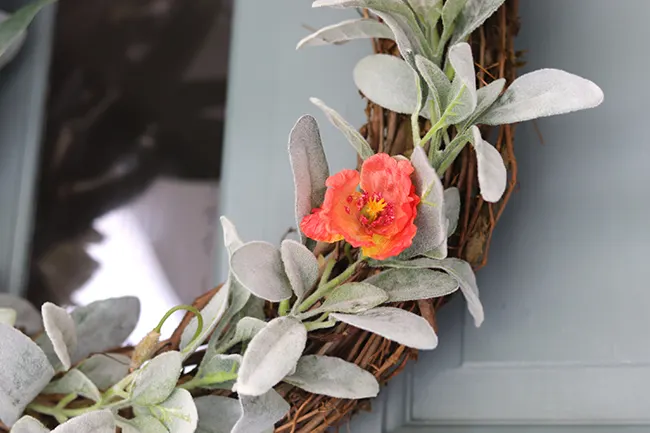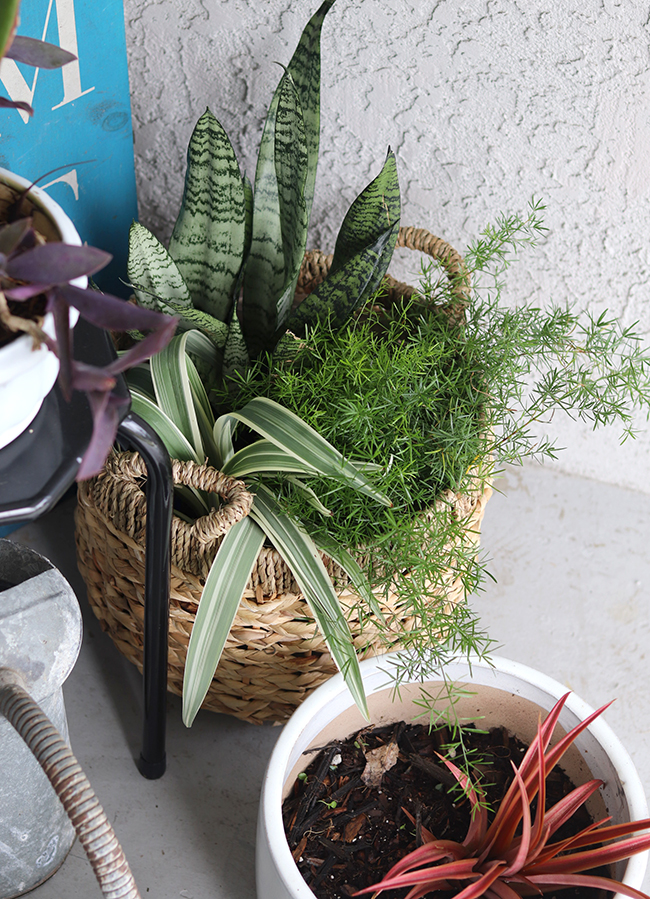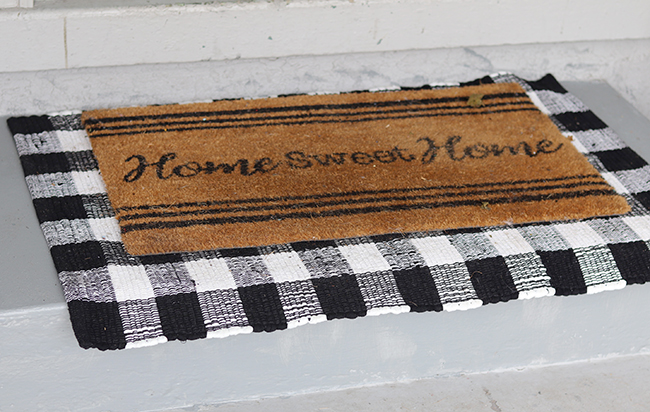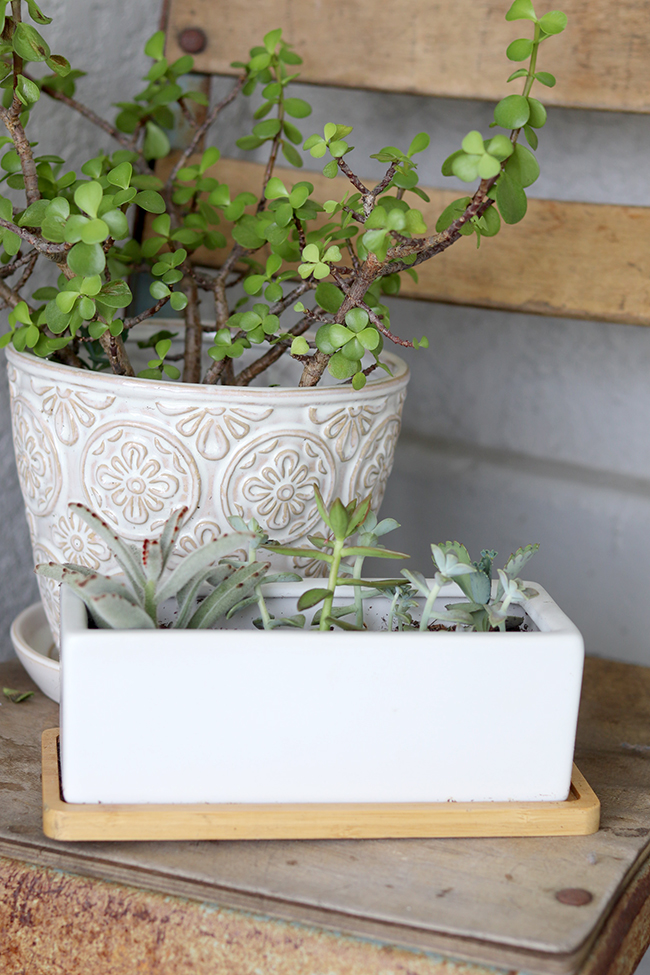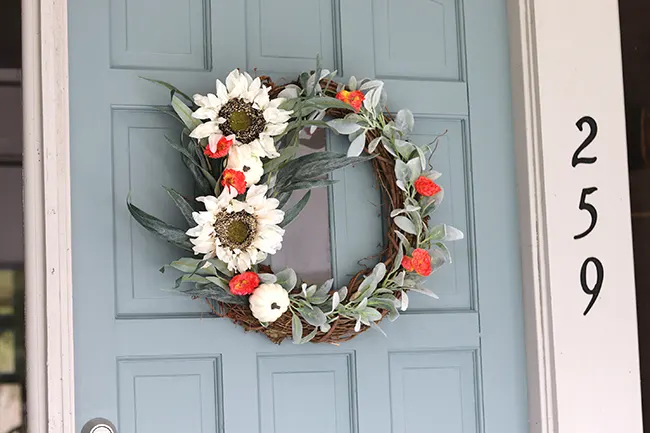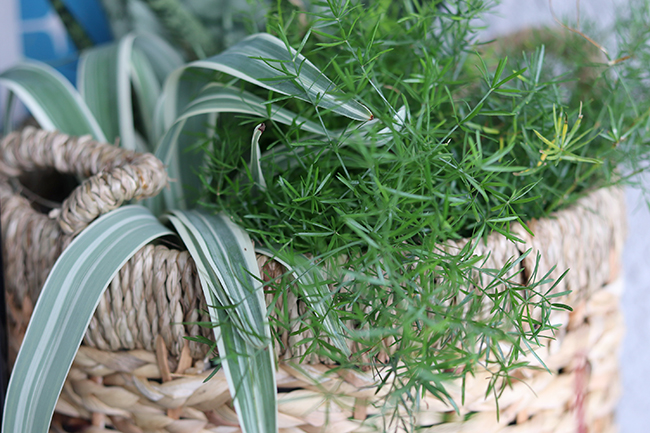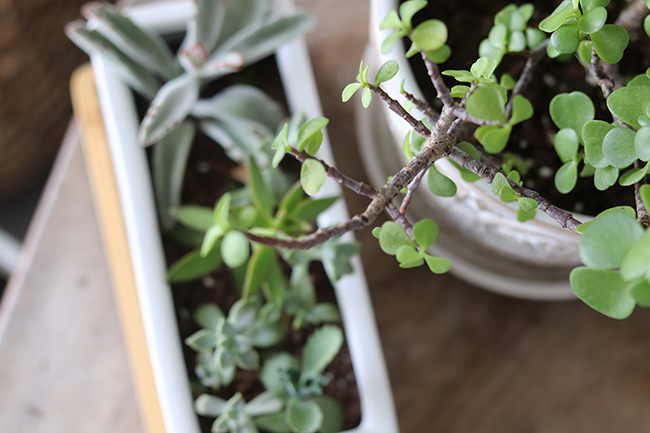 Stay turned – I'll be repainting the porch floor as soon as some of this Florida heat disappears to cool fall weather.