I'm sharing how to make a DIY piñata. A few weeks ago I took Delilah to a birthday party and they had a piñata. Watching all of the three year olds take a go at the party piñata was so fun to watch! They were having the time of their lives and then when the candy poured out you would have thought it was raining money.
They rushed their way in to the pile of candy hip checking and crawling underneath one another for a handful of the sugar. All of the parents were thoroughly entertained.
I always try to have something fun for the kids to do at parties and I admit sometimes I go overboard with themes as my husband would tell you. I want every little detail to stick with the theme so these party piñatas are great if you can't find a premade one.
The tutorial is for a smaller Valentine's Day piñata that I am actually using for decoration. This same tutorial is how both my sister-in-law and I have made big piñatas for birthday parties too. All you need to do is use a larger piece of cardboard and you could make the tissue paper pieces wider to make less work on yourself when cutting the fringes.

When I saw some of the beautiful tissue paper Target has right now I grabbed it up with no actual need for it. Don't you love how Target can do that to you? Then on the drive home I knew they would make the cutest mini heart piñatas for Valentine's Day!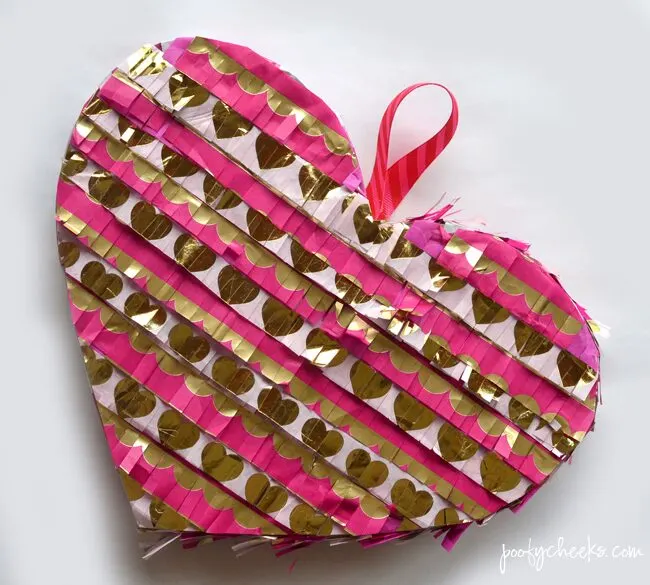 DIY Piñata
Supplies Needed
• Tissue Paper
• Scissors
• Cardboard**
• Ribbon
• Hot glue gun and glue sticks
• Pencil
• Duct Tape
**Your cardboard will depend on the size and sturdiness. For large piñatas that you intend to have hit with a stick cardboard boxes work best and for the mini or decorative ones thin cereal type boxes are perfect.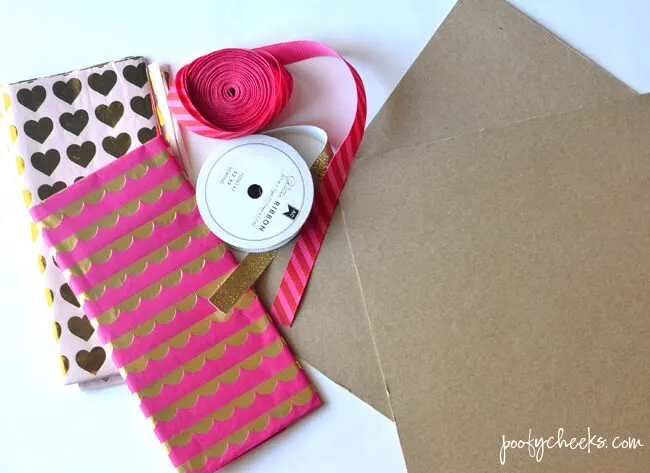 Step 1
Decide what shape you want the piñata to be. For this tutorial we are using a heart shape. Cut out two hearts to create the front a back. Then cut straight strips for the sides. We made a perfect symmetrical heart by using the folded paper trick.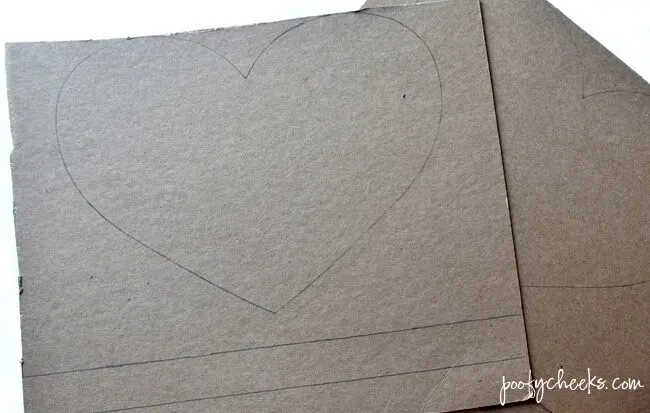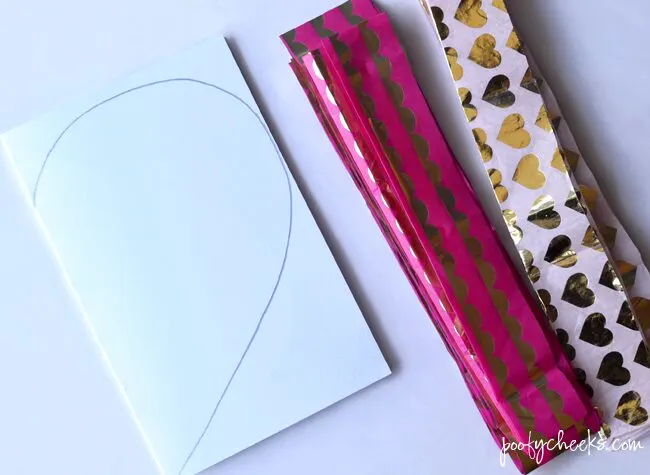 Step 2
Use duct tape to put the cardboard together. Find what works best for your shape and size but we taped the front and sides together leaving a gap at the top undone so we could put our goodie inside. Then tape the back to the sides.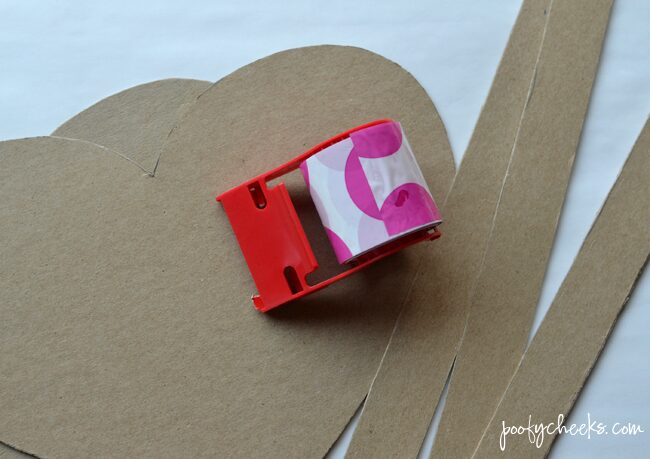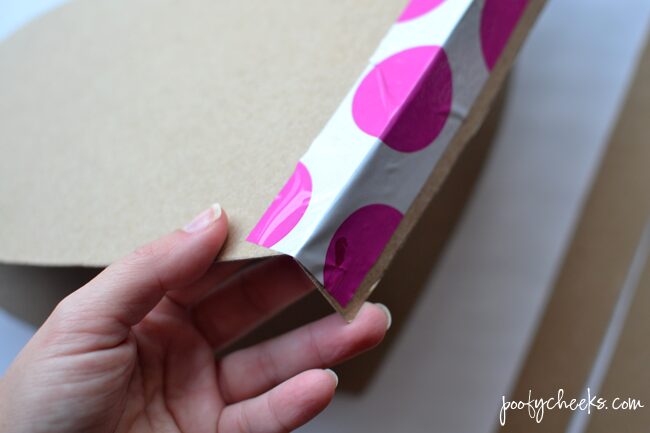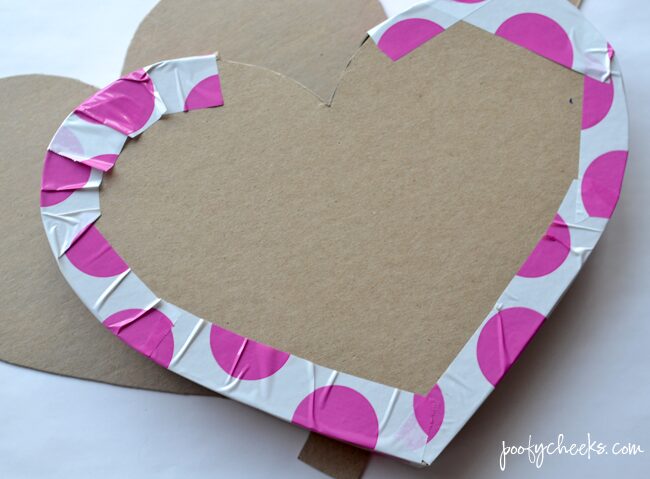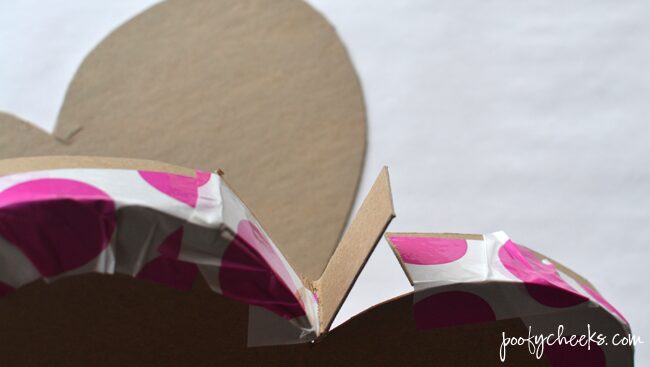 Step 3
Using a hot glue gun secure a piece of ribbon to the back of the piñata in order to hang it.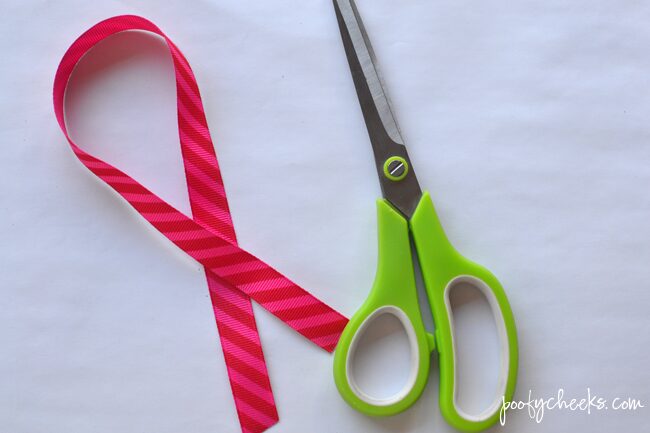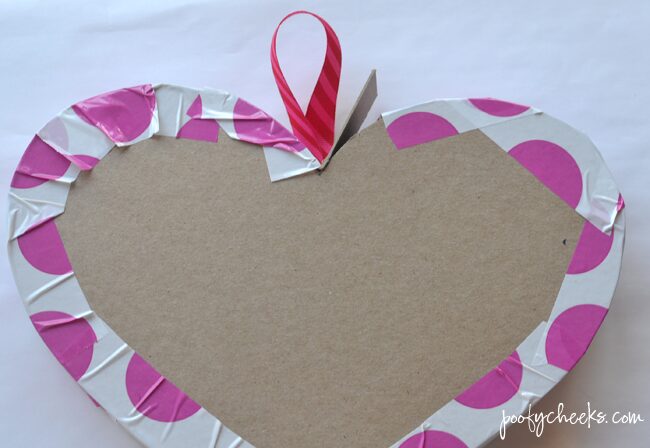 Step 4
Cut 3-4 inch wide strips of tissue paper then fold them in half and then start cutting fringe by cutting 2/3 of the way up towards the fold. The closer together the cuts the fringier they are but if you are making a large piñata keep in mind your hand is going to get tired after a while.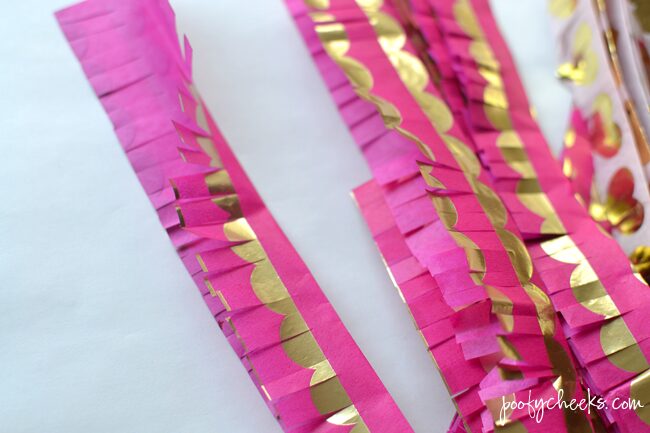 Step 5
Use a hot glue gun and start gluing the strips to the piñata. You want to start at the bottom and work your way up slightly overlapping the layers. Since we alternated patterns we had to do one side at a time. If you are using the same print or color you can continuously wrap.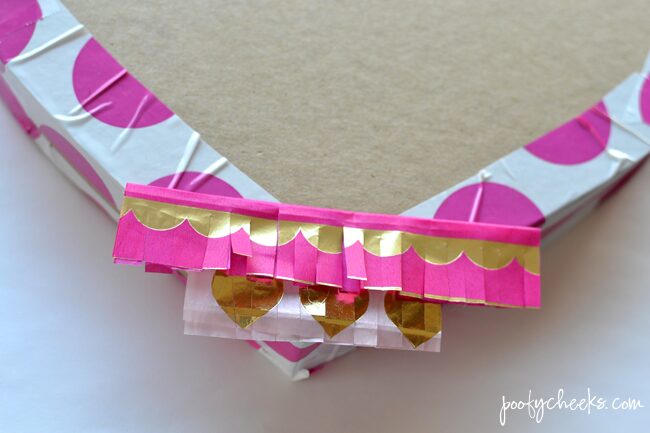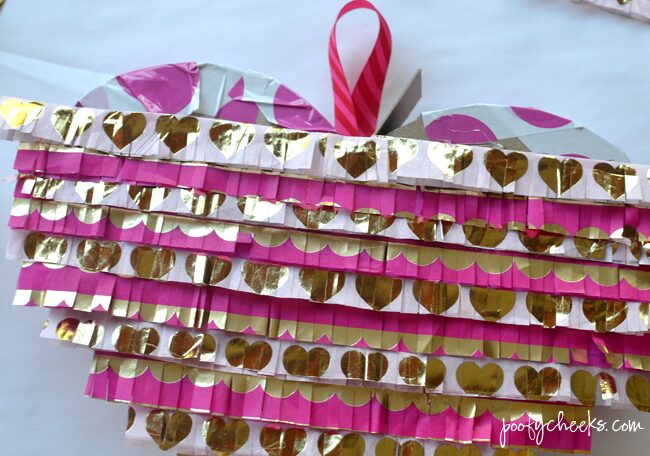 Step 6
Use scissors to trim the excess paper hanging over the edges. Continue to glue and trim the tissue paper on all sides until the piñata is covered.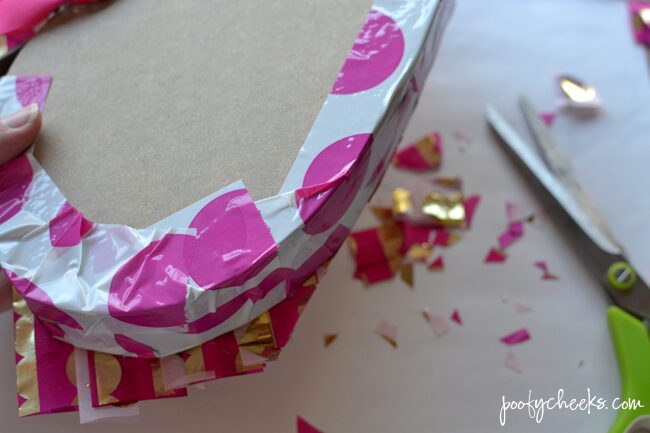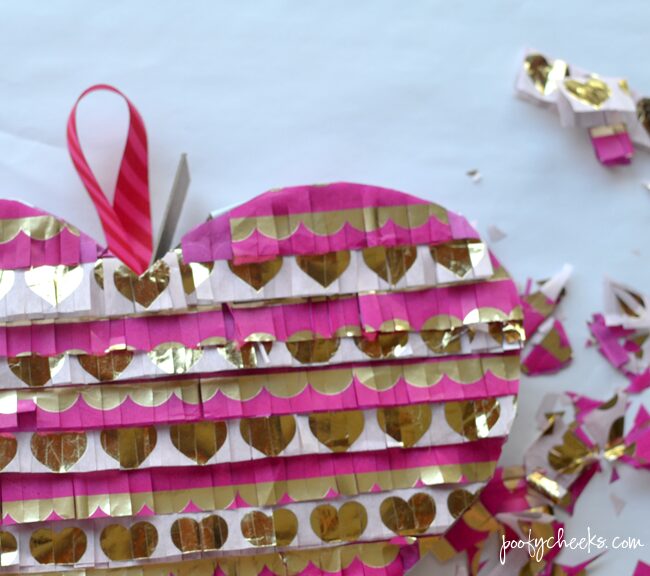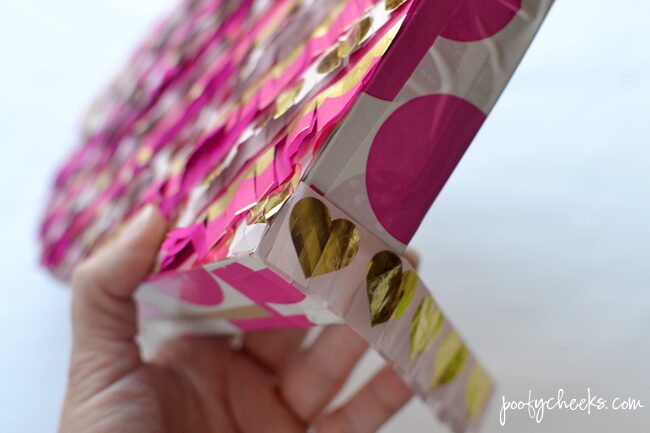 Step 7
Fill the party piñata with goodies and candy, tape up the flap and cover with fringe.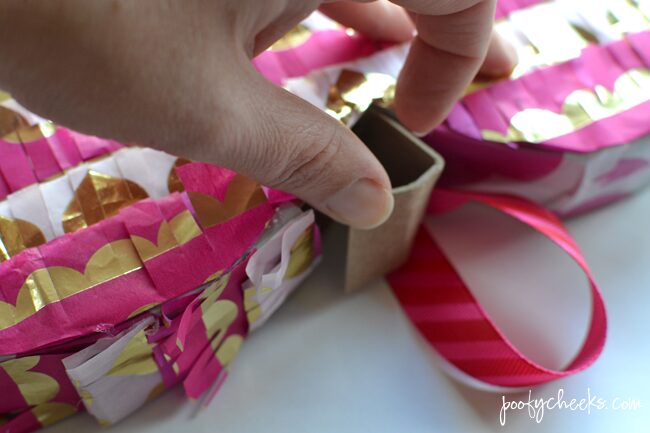 My kids have been on my case every day asking when they will get to smash into the party piñata and I have to countdown the days to Valentine's Day. I think I will have this along with some sweet Valentine's Day themed breakfast waiting for them on Tuesday. How do you celebrate Valentine's Day? My husband and I make it all about the kids these days.
If you are making a large piñata here are is one my sister-in-law made for one of her daughter's parties that turned out amazing!