This snowman luminaries post contains affiliate links to products used when we crafted these luminaries. By purchasing through the links prices are the same for you but we do receive a small percentage to help us purchase supplies for more blog posts!
When I first started my blog YEARS ago I had lots of projects and great ideas but my photo skills were lacking to say the least! I am revamping the Repurposed Glass Jar Luminaries post I did in *gasp* 2010 today. It was a cute project and I still have my little snowman luminaries but the pictures don't do them justice. I was excited when these turned out even cuter than the first ones I made a few years back. My sister-in-law and I started these jars together and I gave her lessons with my camera because starting in 2017 she is going to be contributing posts on a regular basis. I can't wait for her to add her touch to the projects because she is super creative!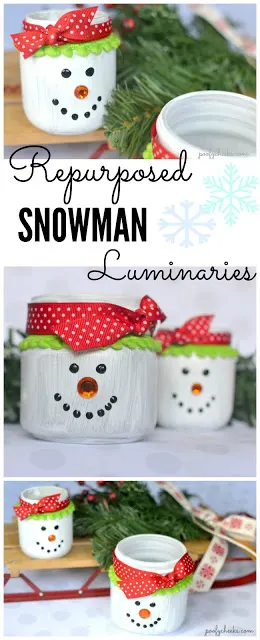 These little snowman luminaries can be made from repurposed glass jars. I like to use pickle jars, mason jars, baby food jars or any other glass jar I can get my hands on. If you have trouble getting those pesky labels off I have some great tips on removing labels from glass jars HERE.
Snowman Luminaries – Supplies Needed:
Glass Jars

Foam Brush

Ribbon/Trim

Scissors

Orange Rhinestones
Step 1 –
Gather your supplies and give the jars a coat of mod podge. The mod podge is an important step because it helps the paint adhere to the jars. Without it the paint will easily scratch off. Give the mod podge a few minutes to dry.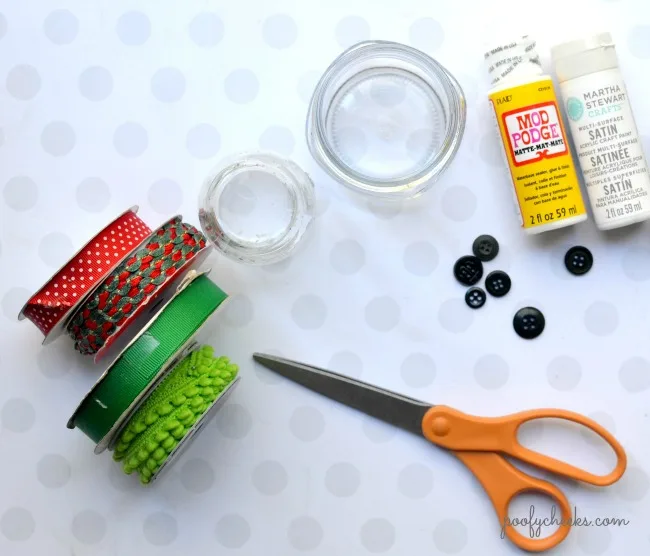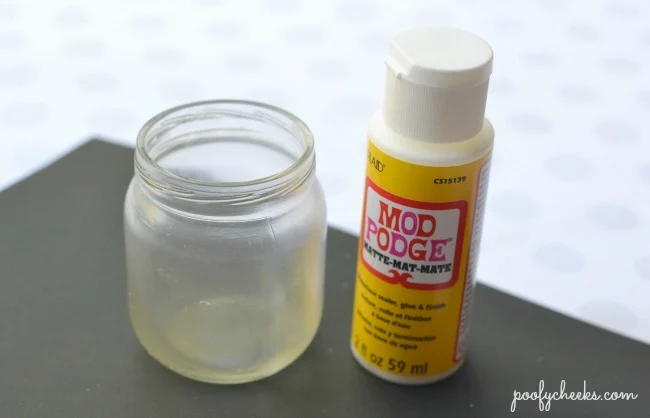 Step 2 –
Paint the jars with the white acrylic paint. We used a few coats but you can use as many as you like to get the desired look you want. I like when there is some streaking because it gives the luminaries dimension when the candle is lit.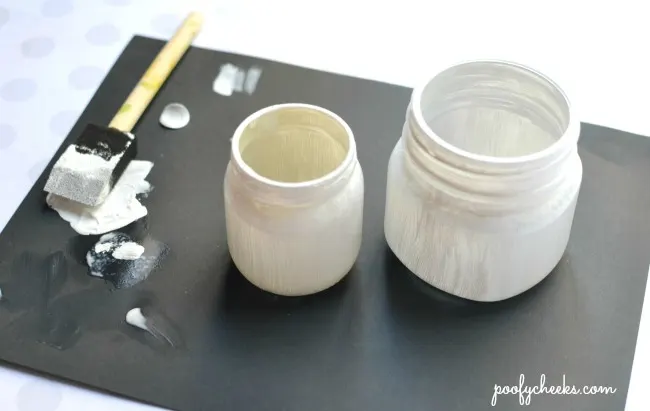 Step 3 –
After the paint has dried use black puffy paint (fabric paint) to add dots for the eyes and mouth of the snowmen. Use a glue gun to glue the orange rhinestone nose on.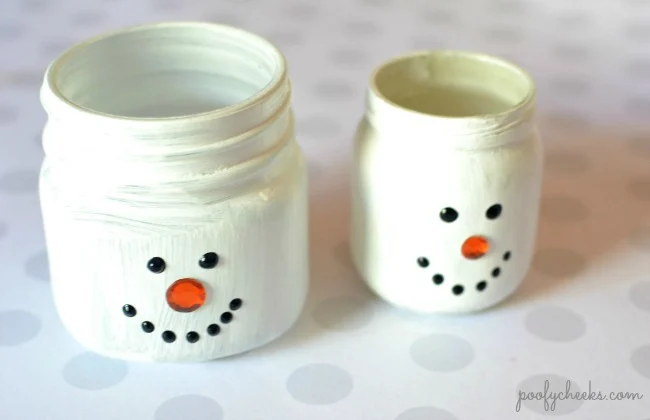 Step 4 –
Tie ribbon and add trim around the top of the jars. Use hot glue to attach them and keep them in place. By changing up the ribbon you can change the entire look of the luminaries and personalized them to your liking.
Step 5 –
For a more finished cut the ribbon ends at a 45 degree angle and seal them from fraying by running a razor quickly across the cut edge.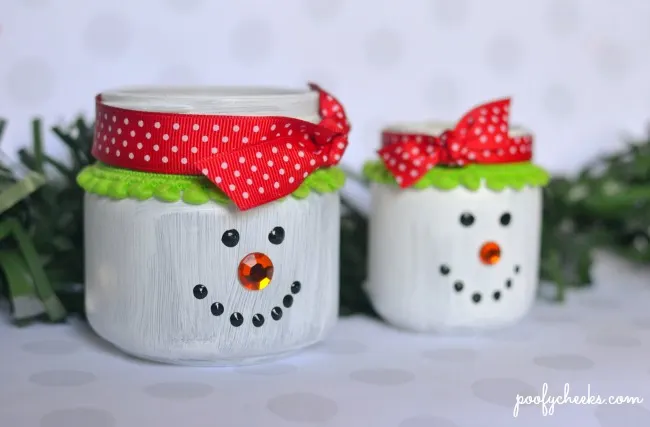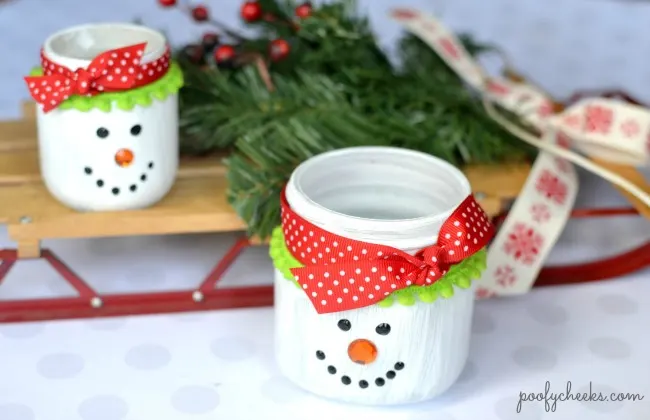 Now these cute little men are ready for gift giving or decorating. The best part is that these can be done using any size jar from super big to teeny tiny. I created a snowman family using different jars to represent our family.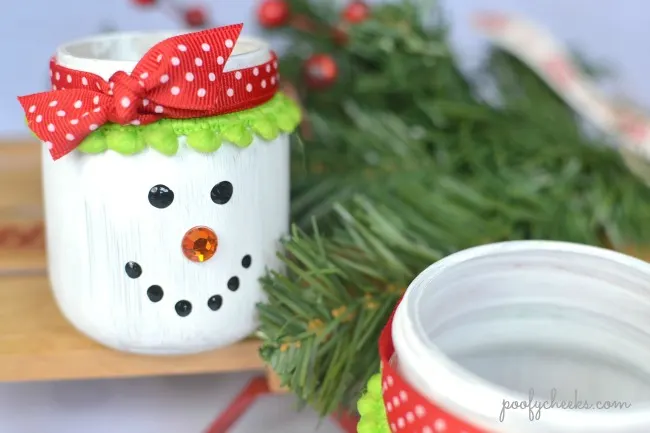 Enjoy and join the Poofy Cheeks newsletter to get our posts sent directly to your inbox once a week!
Enjoy,