Each week I make a list of 7 dinners we are going to have for the following week and then on payday I go shopping for all of the ingredients I need. Thinking of 7 dinners is never easy, so most of the time I turn to my Pinterest 'Food' board for inspiration and ideas on new dishes that will mix up our typical boring menu. Today I am sharing Part 3 of my Pinterest recipe reviews. I have linked the the original sources, so if you think something looks yummy go pin it to YOUR food board (and then share your board with me in the comments so I can provide my family with more Pinterest recipe variety- LOL!!) Incase you missed Part 1 and Part 2 you can find them here—-
Warm Bean Dip from Life as a Lofthouse – This was SO good and perfect for a crowd. We actually ran out of chips before we ran out of dip. I will be making this as my next dish-to-pass!
Baked Chicken Legs with White Wine and Parmigiano Reggiano from Alexandra's Kitchen was easy and good for the most part, but ours needed a little more flavor. It seemed to be a little plain for us (next time I will add lots of garlic!). What I loved about it was how crispy the skin became!
Baked Chicken Chimichangas from Six Sisters Stuff. This was so yummy (minus the fact that the first time I made it I accidently added cinnamon instead of cumin…same packaging!!..oops) I tried to get it past my husband, but there was no sneaking it by. The second time was SO much better.
Bacon Cheeseburger Pasta by Plain Chicken. This was like a homemade version of Hamburger Helper, but I'm not complaining because everyone ate it up! The flavor was good and the recipe was quick and easy!
When does a P-Dub recipe disappoint? Pork Chops with Garlic and Wine by the Pioneer Woman. This was some serious yum and we have made it a few times. These chops are the perfect pair for a heaping pile of mashed potatoes!
Grilled Caggabe from Food.com. I have to be honest that my husband and I were a little hesitant to try this, but at the beginning of the summer I kept seeing it on my pin boards. After having some leftover cabbage from my cabbage casserole I decided to try it. Surprisingly it was SO good.
Lazy Cake Cookies from I'm a Lazy Mom were okay, but they really don't compare to the real thing! If you are in a hurry and feeding them to the kids then they will be great, but if you want to sit down and have mommy time with a chocolate chip cookie with milk this will not cut it.
Pineapple Sheet Cake by Big Red Kitchen. Can I just say that the frosting recipe is TO DIE FOR?! I used animal crackers to dip in the leftovers. Instead of doing a sheet cake I made it into cupcake servings, but the cake was so moist that I will make it a cake next time. I also used fresh pineapple so I'm not sure if that has anything to do with it, but super yummy and a change up from your regular white or chocolate cake. Enjoy,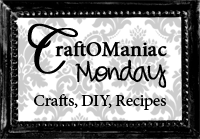 >