A few weeks ago we celebrated our sons 8th birthday with a Harry Potter birthday party. We invited our family, friends, and a few kids from his class over for dinner. The Harry Potter themed party was complete with dinner in the Great Hall and a Triwizard tournament.
The Great Hall
We decorated our dining room with props, set the table with a spot for all of the kids and hung flameless Dollar tree candles from the ceiling using thumbtacks and fishing line.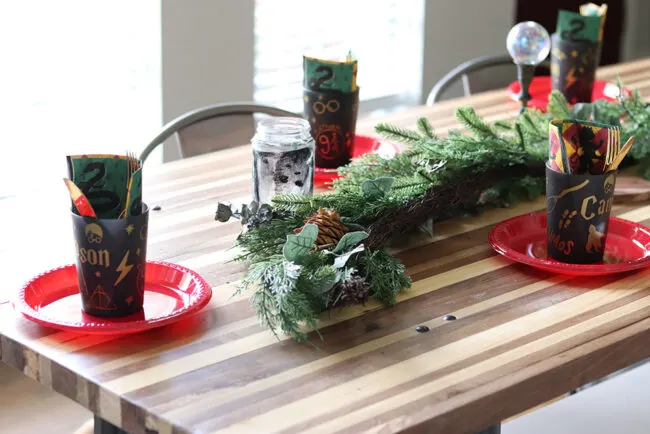 For the dining table I put a Christmas garland down the middle with a couple glass jars and candlesticks mixed in. Since we were serving kids I opted for red plastic plates, gold plastic silverware and I used my Harry Potter doodle cut file to make custom cups (which doubled as place settings) for every kid to use and then take home.
I picked the cups up at Target for $0.50 each and used gold vinyl which looked perfect together.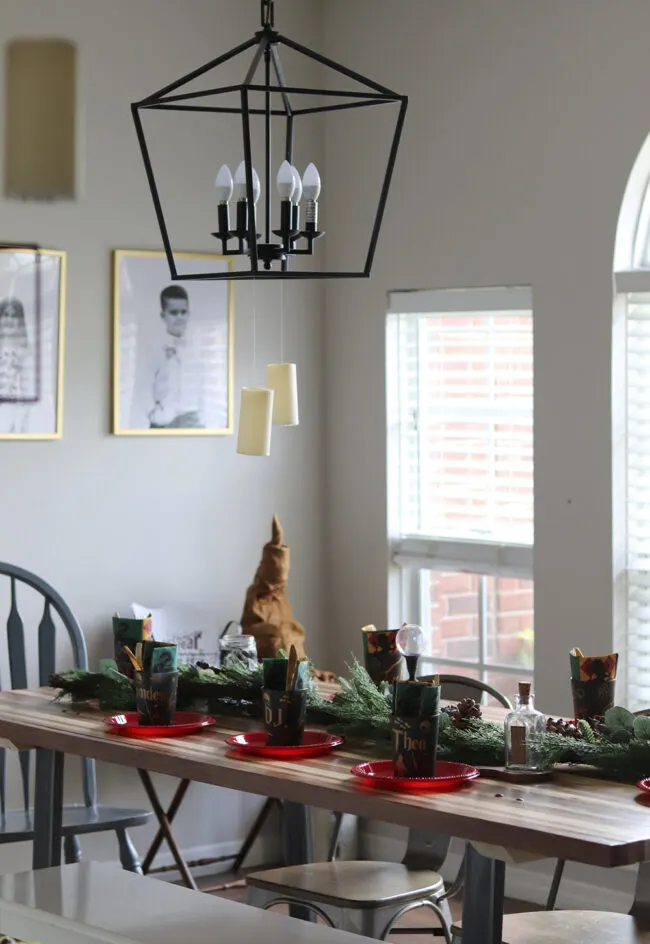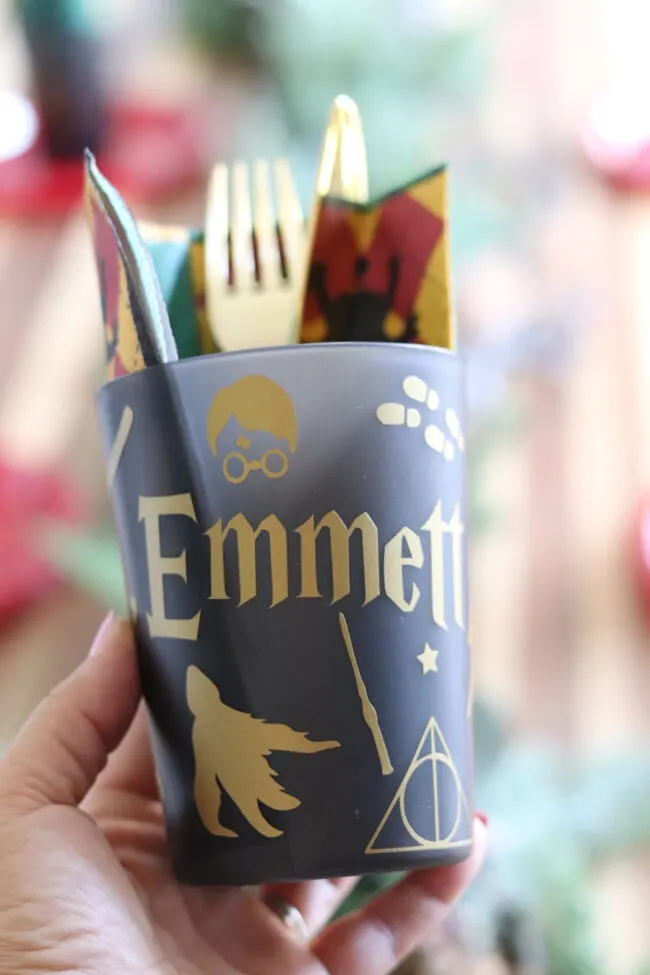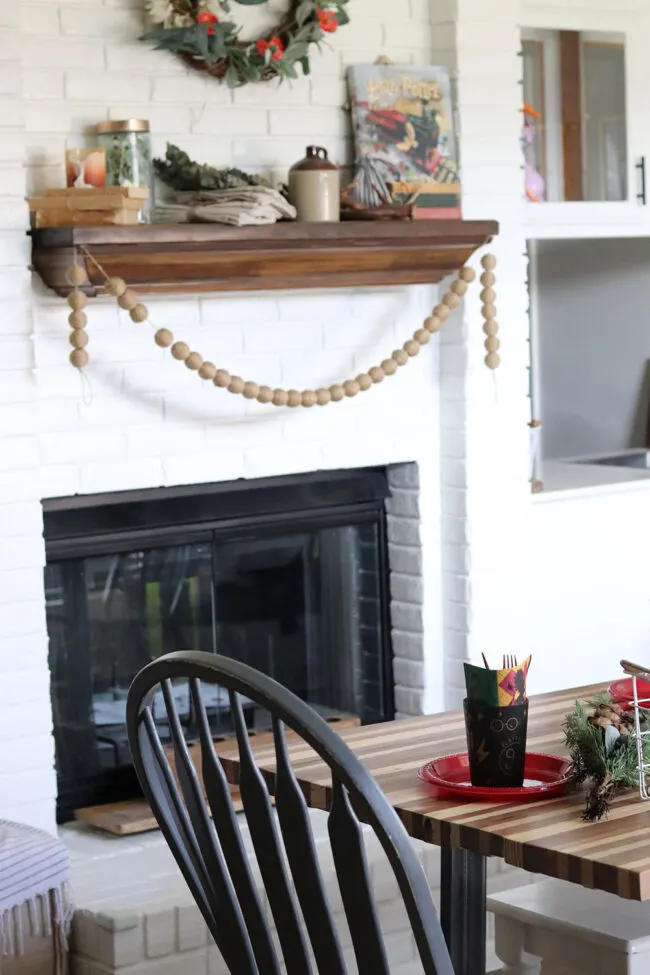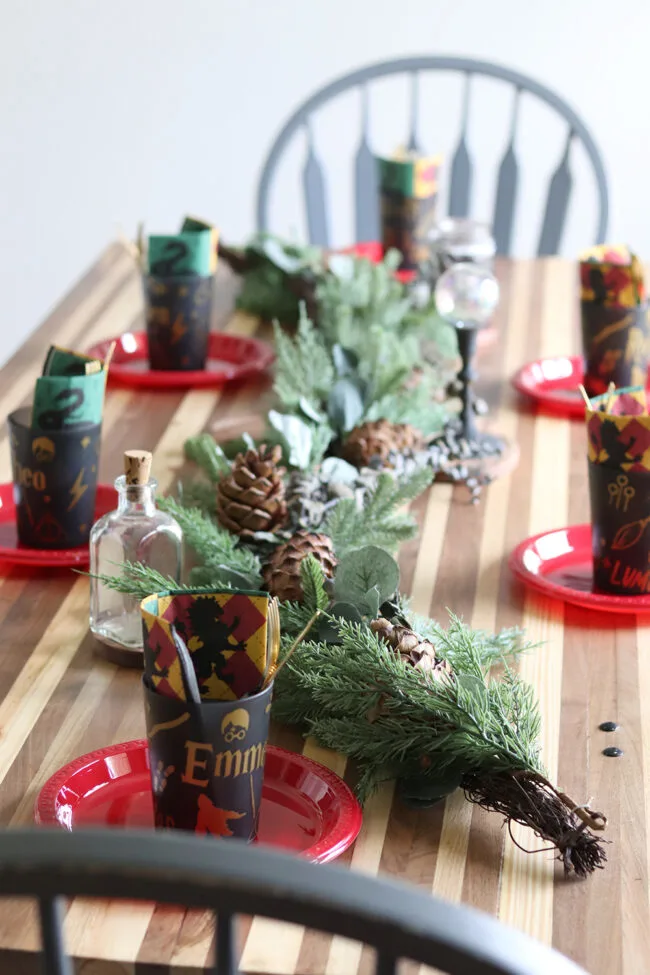 Party Games – The Triwizard Tournament
After everyone finished dinner which was a triple batch of my 5 Cheese Baked Ziti we started the party games. I picked three easy games and we dubbed them the Triwizard Tournament.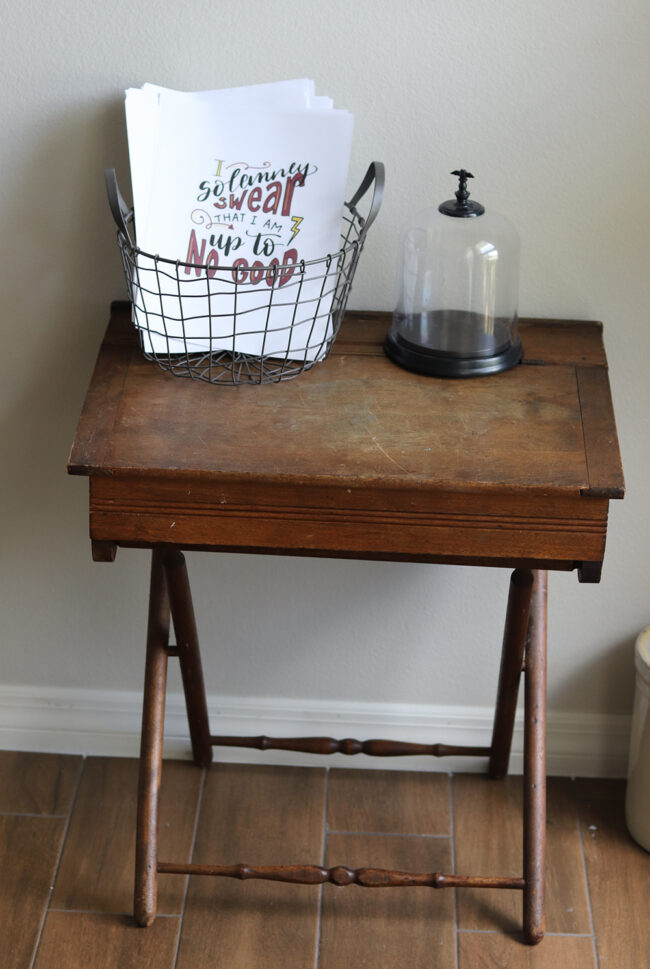 Decorations
I couldn't resist using our fireplace to recreate the Hogwarts acceptance letter scene from the first Harry Potter book and movie. I used free Harry Potter acceptance letter printables and then taped and hung them up all over our mantel including setting a few inside the fireplace. It was one of my favorite parts of the decorations.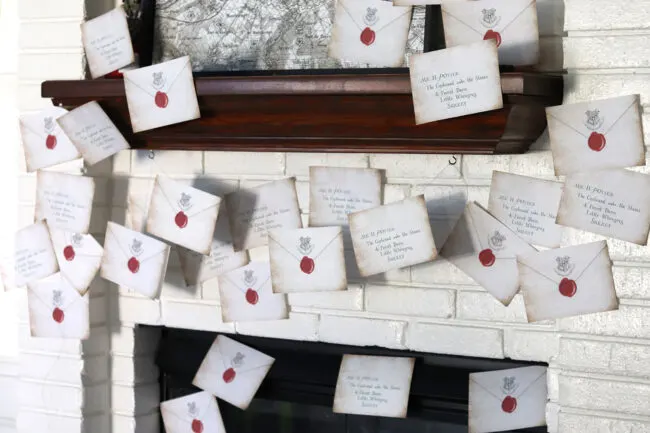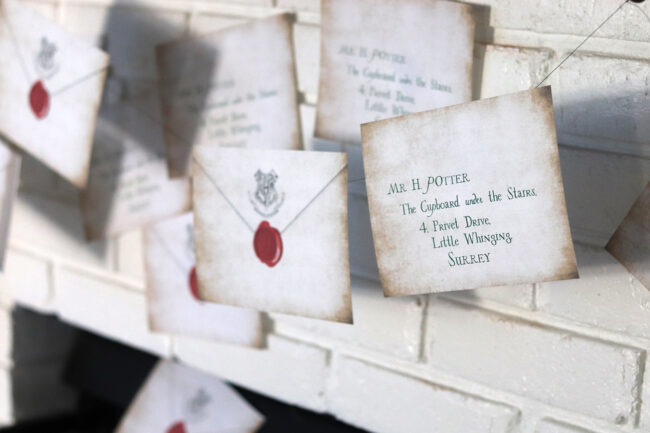 I used a small buffet table and our chalkboard to recreate a herbology area. Originally I thought about letting the kids plant their own succulents but boys and dirt can make for a really big mess.
I setup the kids' wands from our last trip to Universal Studios, and used plants, props and decorations to make it feel like a spot right out of my imagination.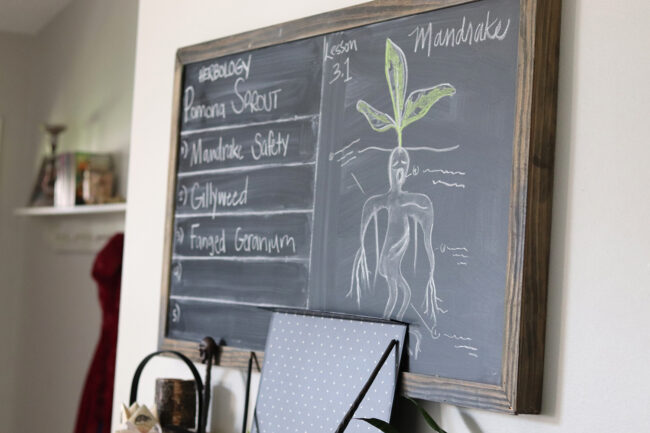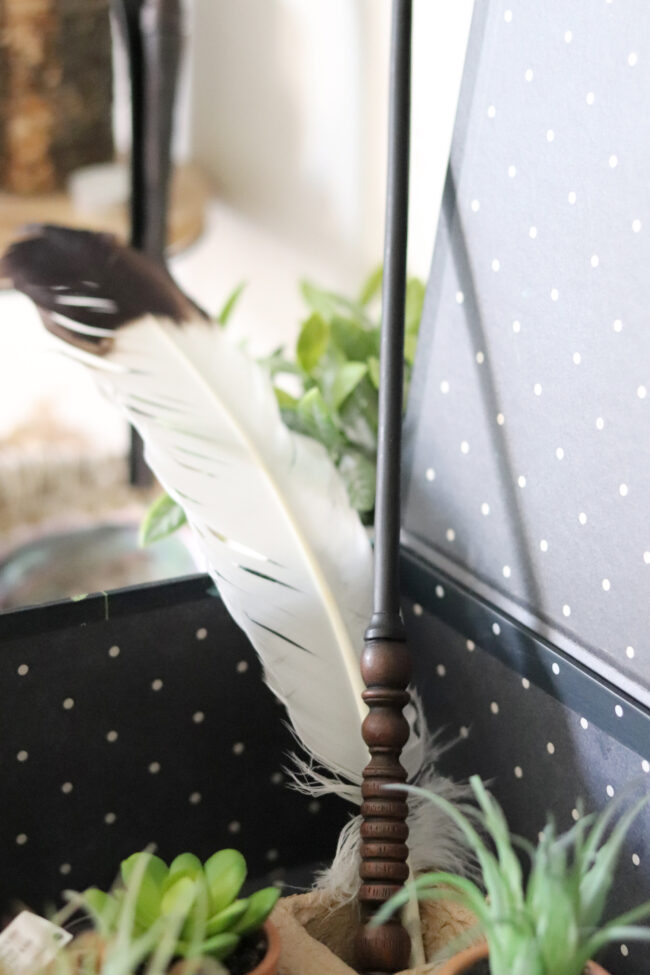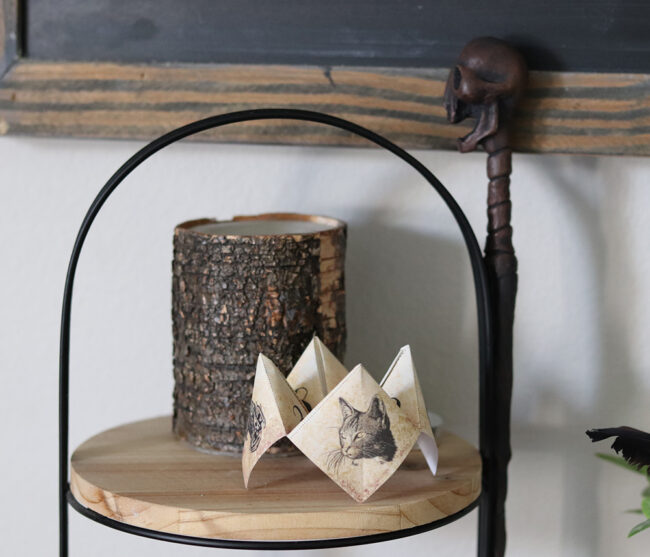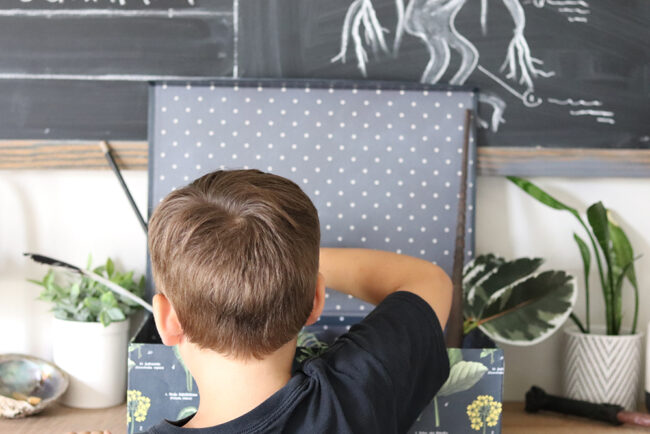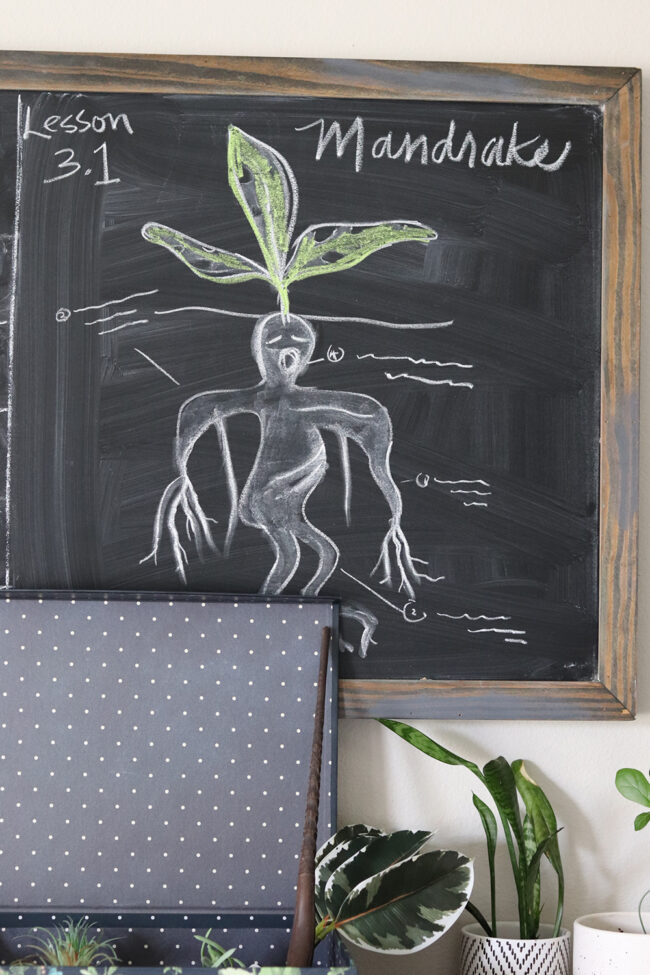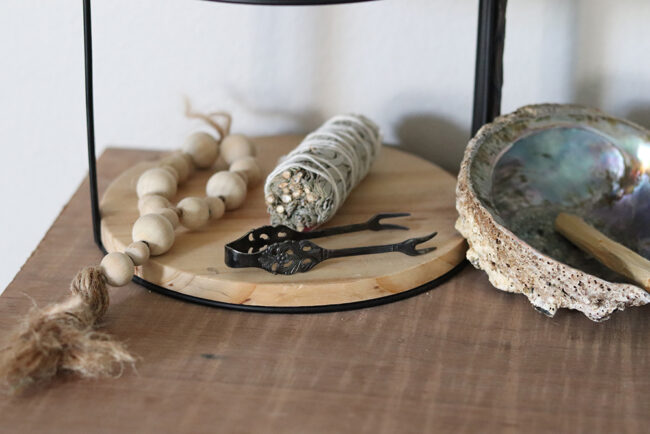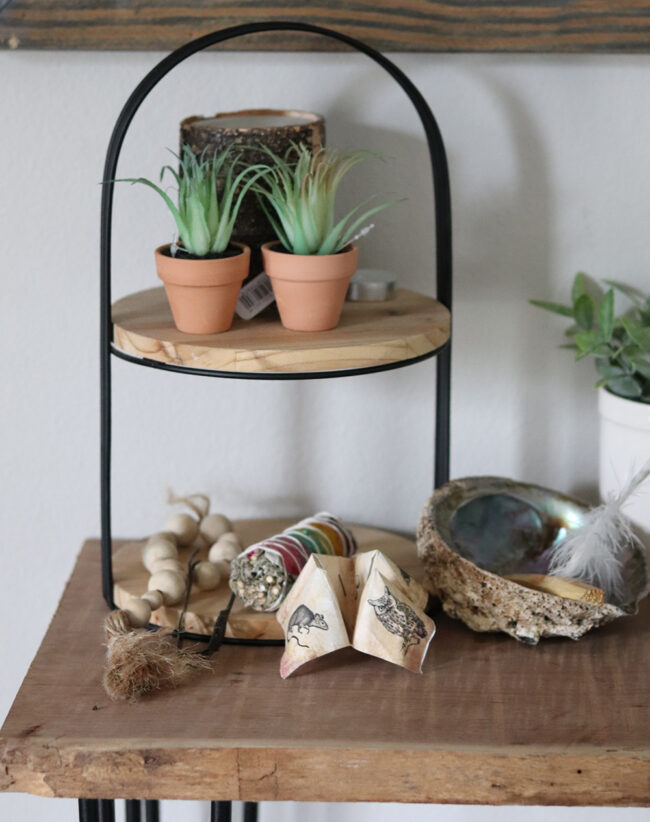 In another corner of our dining room my sister-in-law brought an entire Honeydukes setup. At the end of the party the kids got to load up their treat bags with chocolate frogs, fizzing whizbees and jelly slugs.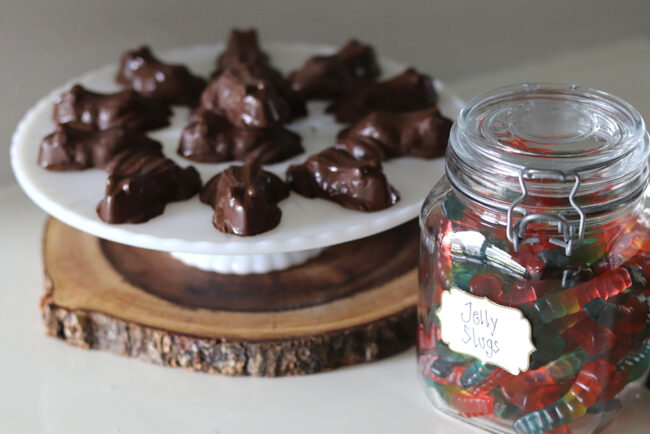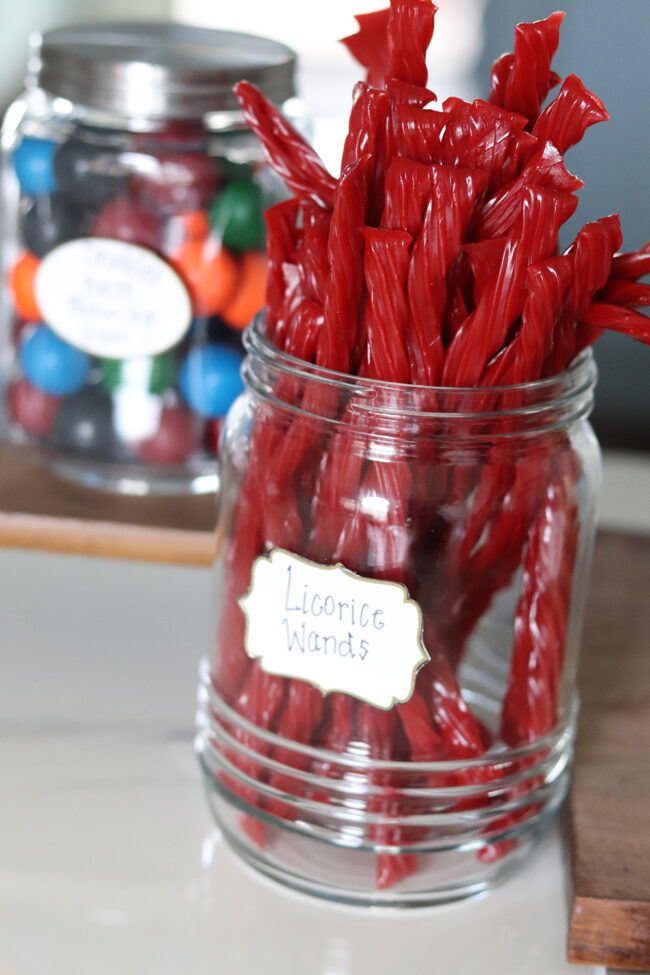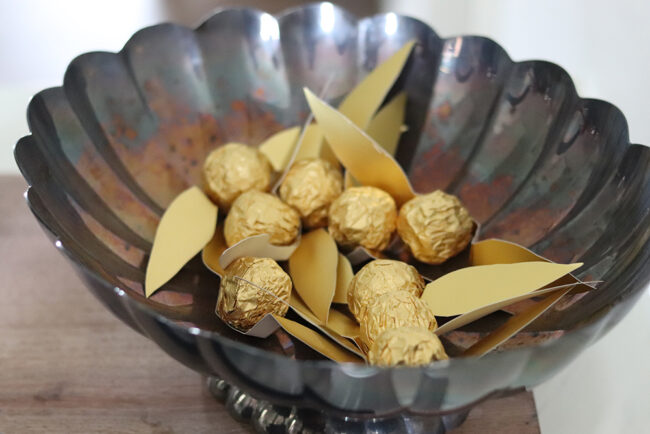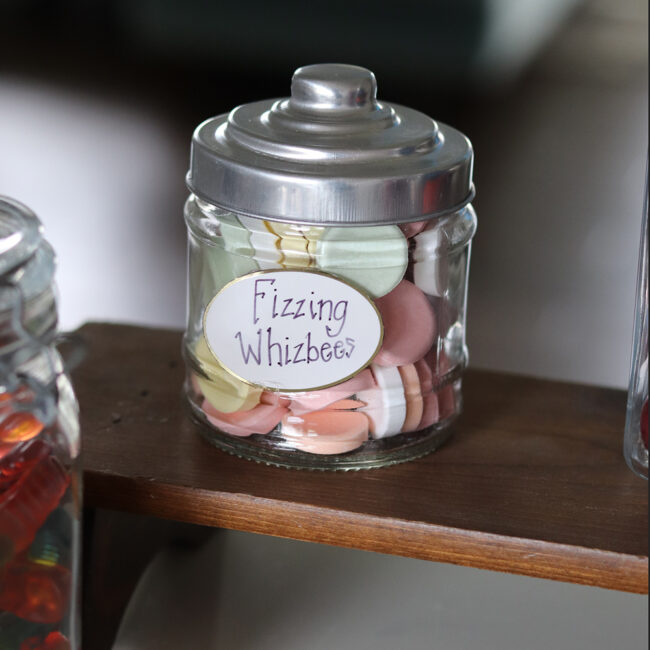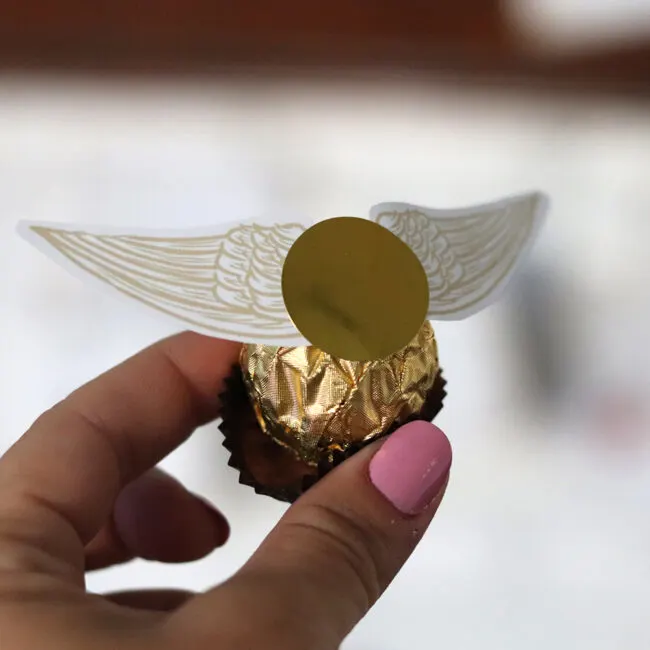 More Details
What is a Harry Potter party without butterbeer? We mixed up a big batch of butterbeer and the cream topping.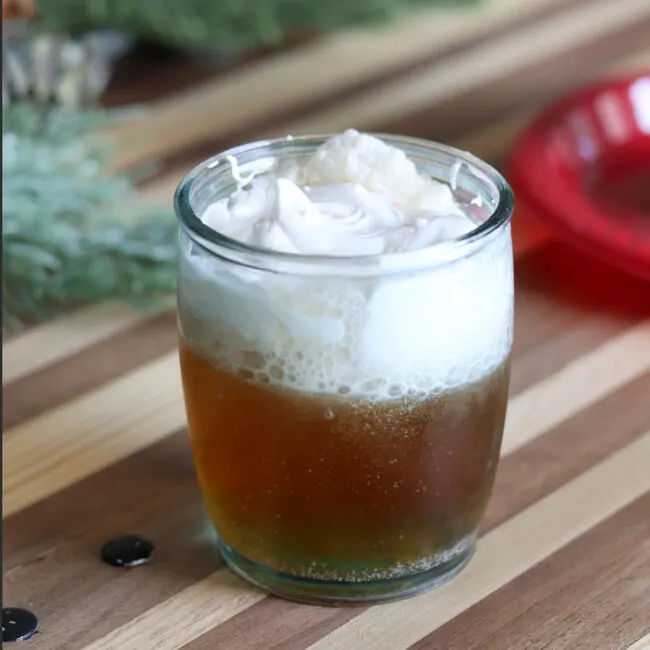 I used a shelf to display the kids' wand boxes from Ollivanders and then found an image online to print and stick on the clipboard. Peep more hanging candles in the picture below. We had them hanging from the lower ceiling going from the dining to living room too.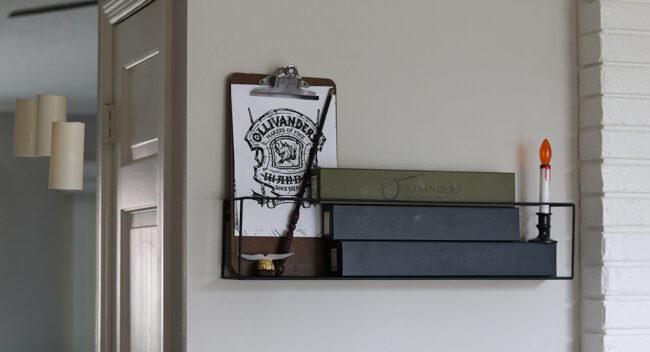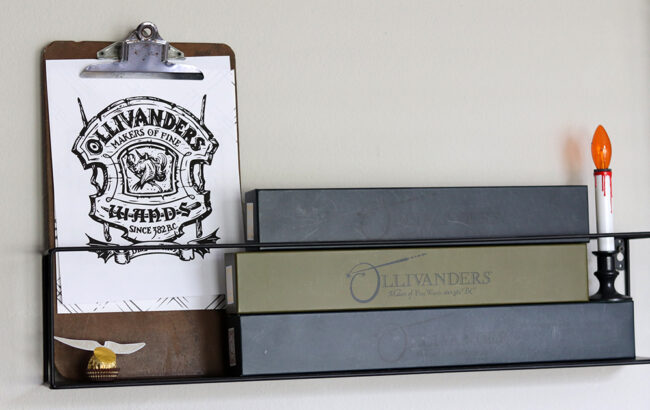 Phone Pictures from the Party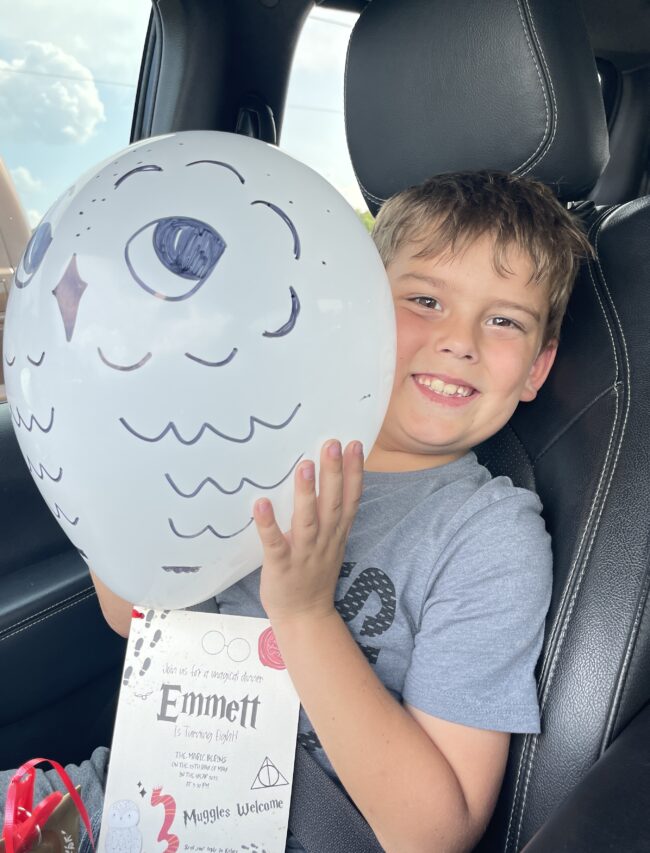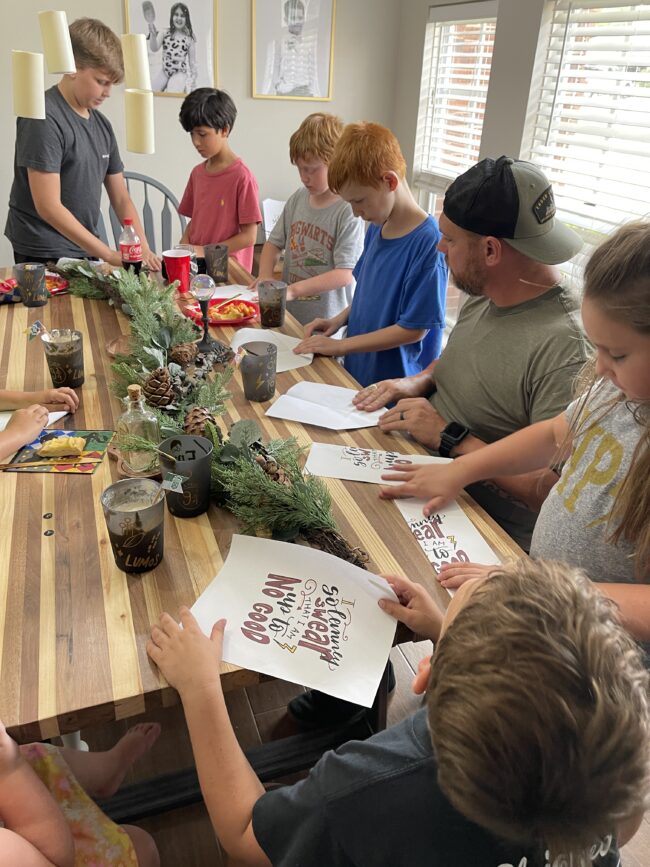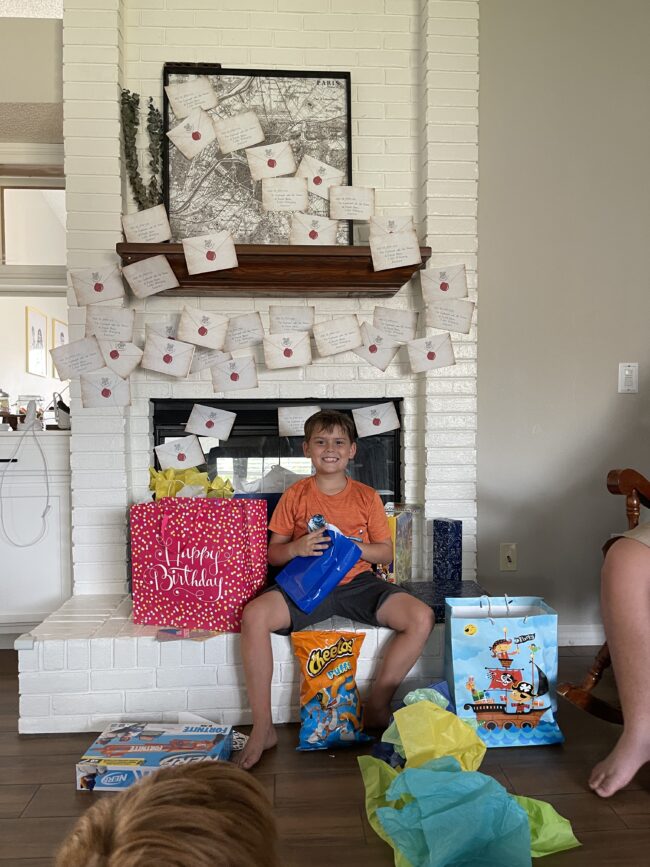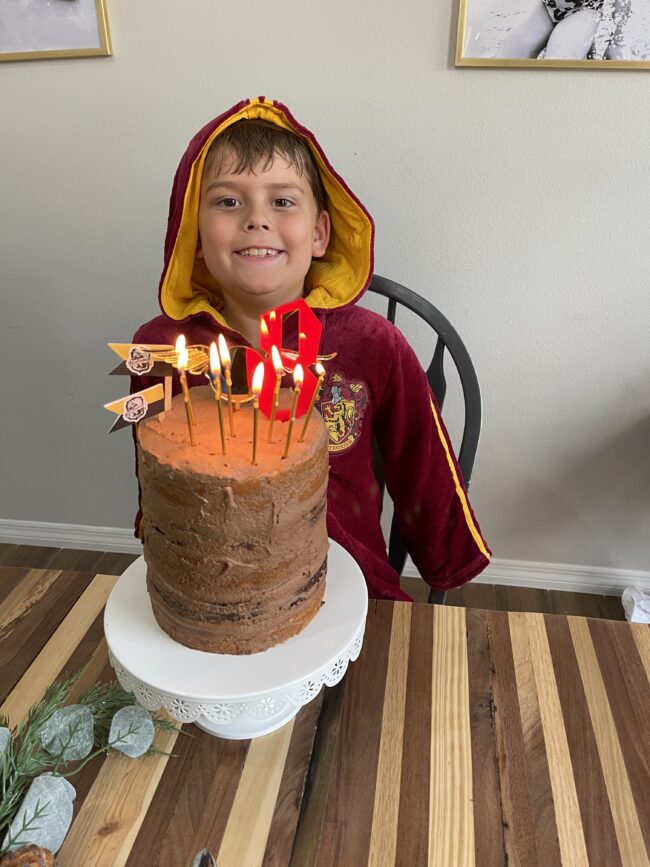 Harry Potter Ideas, Crafts, Recipes + More
All things Harry Potter. From a butterbeer recipe to free SVG files and printables.