When I made Emmett's Harry Potter party invitations I created them in Canva. As I was making them I had a lightbulb moment that I could share the free Harry Potter invitation printable as a free template. Now you can edit this free template to create your own Harry Potter party invitation and print it out at home.
What is Canva?
Canva is my go-to tool these days to create quick and easy templates, designs, social media postings and I even wrote my ebook with it. Canva is bringing design templates to people without any design experience and making the game so much easier for those of us with design backgrounds.
This post isn't sponsored because I rarely if ever do that anymore – Canva is just that great. There is a free version and a pro version. I'm personally using the pro version and pay $12.95 per month.
Canva Free Version versus Pro Version
There is a free version and a pro version of Canva. I'm personally using the pro version and pay $12.95 per month.
The free version of Canva gives you access to the basics. There are free templates, images, clipart and the free version is all you need to access and edit this invitation template.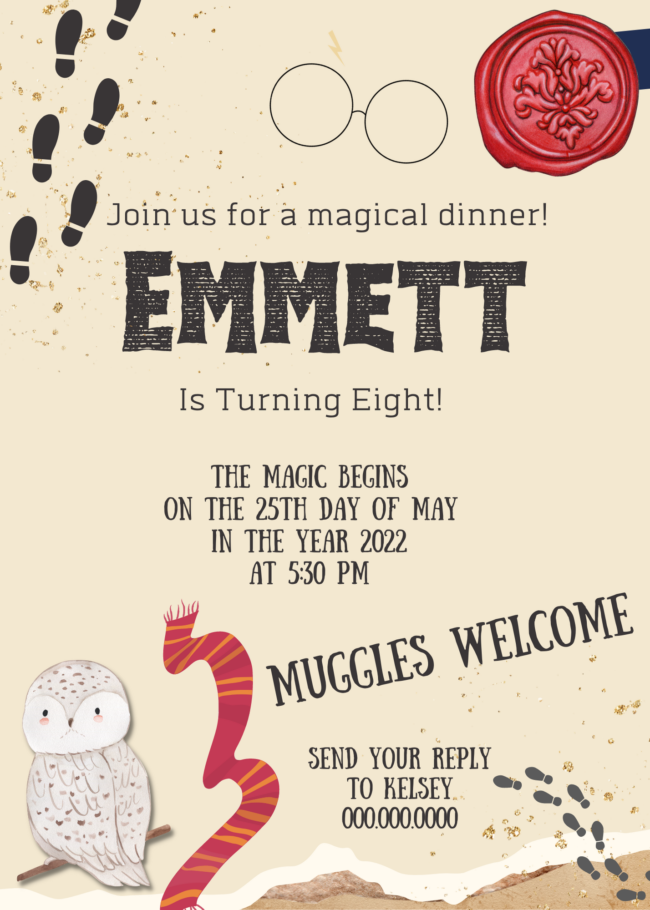 Get the Free Harry Potter Party Invitation Template:
Click the link below to access the template for the 5×7 HP birthday party invitation.
Harry Potter Birthday Invitation Template
Edit the Invitation Template
When you open the invitation template you can double click on the text parts to edit them. Change my text out for yours. If you need to add a new text area click on the text tool along the left hand side of the screen.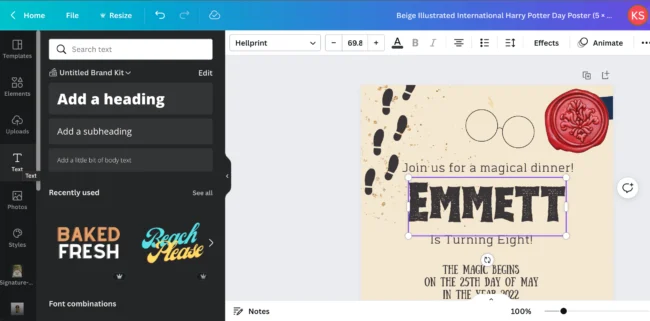 When you have text boxes selected you can easily drag them around to move them or rotate them. Along the top you will be able to edit font, font size, color and more.
Download and Print the Invitations
When you are ready to download the invitation click the 'Share' button in the top right hand corner, then download. Pick the file type you want (JPEG or PNG work best for printing) and then click the purple download button to save the file to your computer.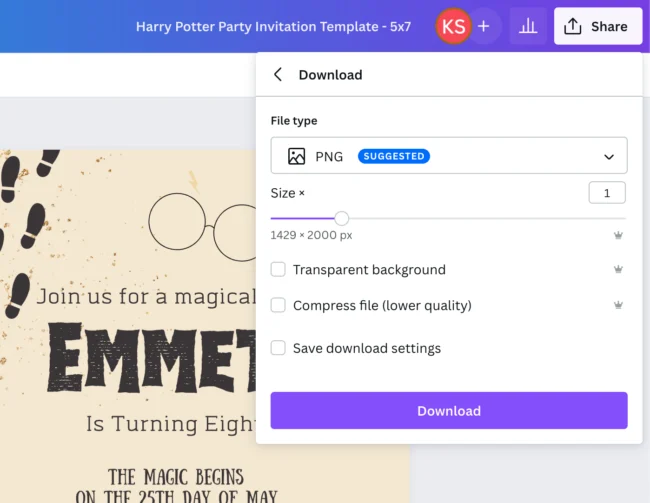 I print all of my invitations using my home printer and linen cardstock. I have an HP Envy 7900 and it is the same printer I use to print my save the date cards for my wedding shop on ETSY.
If you don't have a home printer you can always take the file to a local print shop; Office Max, Staples, etc. They can help you print them onto a nice cardstock and if you ask nicely they might be able to help you fit two invitations per sheet to save some money.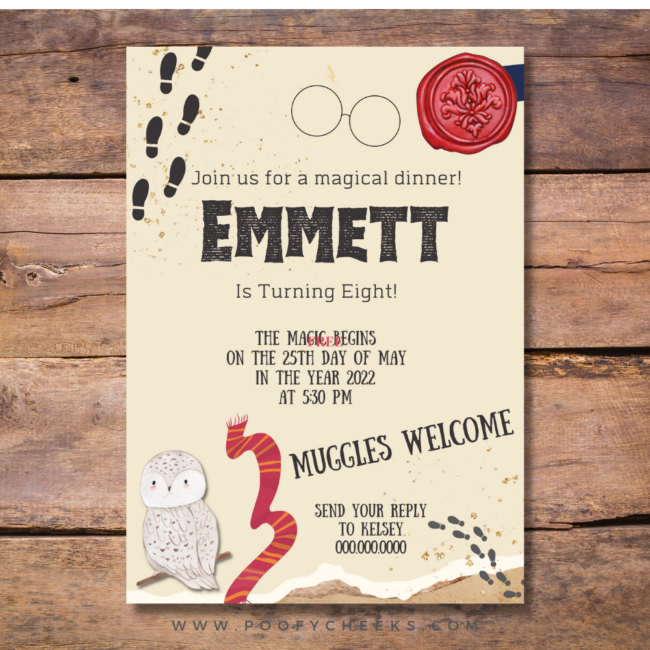 Find More Free Printables
We have an entire section of free printables including Girl Train Party Printables and Boy Train Party Printables.
Free Party Printables
Download these free party printables. Instant PDF downloads.