This European Transportation Tips post contains affiliate links to transportation in Europe – we used these while on vacation.
Last July a group of four of us embarked on our first vacation through Europe. We traveled from the United States to London, Paris, Munich and then back and experienced European transportation first hand. Together we decided on the places we wanted to go and then I researched and booked all of the travel and accommodations. I spent hours researching before each decision I made since we did not use a travel guide or agent. I thought we knew a lot before we left but we learned way more while we were in Europe. We are already planning trip #2 now that we have some experience under our belts.
The travel group consisted of my husband, our friend, his girlfriend and myself. My husband lived in Germany for a few years as a young boy (age 3-5) so besides for a few memories he didn't remember much. Chloe had been for a trip in midde school. Needless to say we went into everything blind.
There are so many forms of public transportation in Europe and each country we visited had a different way of doing things. We used local transportation in London, France and Munich and we also used rail and air to travel between countries. I wish American transportation was like European transportation!
5 European Transportation Tips
#1 – Research Local Transportation
Public transportation is everything in Europe. Most people do NOT have a car. Figuring out the transportation is one of the hardest things you will encounter. Different types of transportation have different prices and differ between city and country. It is very important to research local transportation for cities you plan to visit. We focused on our transportation between countries and not as much on getting from our point of entry to our accommodations. If I did it again I would research that part better. Being in a country with signage in a foreign language gets confusing and can be discouraging.
In London there was the double decker bus, the tube (the underground train) and rail. We used all three. You have to have an Oyster card to travel on the bus and tube. If you are going to be in London for multiple days look into the pricing on a regular or visitor card. Since we were only there for two days we used a visitor card.
While we were in Paris we did a lot of walking, rode the Metro (the underground train) and even called Uber a few times.
Munich had the U-Bahn (underground train) and the S-Bahn (trains, trams and buses). We did more walking in Munich than anywhere else because the weather was nice and their train time tables seemed to be the hardest to understand.
#2 – Using Uber Abroad
I had never used Uber until I went to Europe. It was the faster option in some cases. When we wanted to get somewhere without having to figure out the public transportation or weren't sure of our directions we would get Uber using the app on our phones. In London we used it to get from one side of town to the other when I navigated us to the wrong Baker St. In Munich we used it when we got off of the train from Paris and later found out it was ILLEGAL in Munich. Oops. In Paris we used it when we had to switch from one AirBNB to another across town and didn't want to worry about hiking through town or getting in and off the Metro with our luggage.
I would only use Uber if you have to while in Europe because using public transportation gives you a better feel for your surroundings. I will say that only one of the four or five Uber drivers we had spoke English but the funny thing is that they all listened to American music.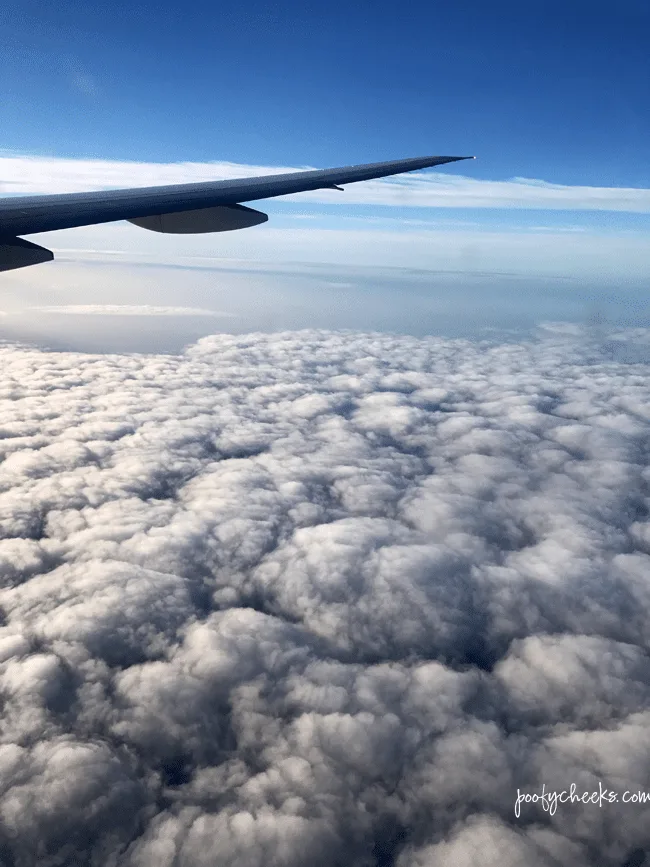 #3 – Get Cheaper Prices on European Transportation
While researching transportation costs between countries I found there were a few ways to save money on both air and train travel. By booking directly through the transportation provider we were able to save some money. As with anything there were some hidden costs I was able to avoid.
Air Travel – Be sure to pay attention to luggage size and costs. We wanted to fly from Munich to London so we could spend a few days in London at the end of our trip. Originally I saw that the Airbus prices were the lowest but upon investigation their luggage prices were very high. I was also trying to book through a travel website to compare prices. When I spent more time looking things up we went with Lufthansa and I am so glad we did. Not only was it the nicest plane we traveled on but it was great service even on the short flight. The price ended up being the best in the end because we didn't have to pay additional for luggage. My husband is still talking about that plane ride.
Train Travel – We traveled from London to Paris on the Eurostar train through the Chunnel. Then from Paris to Munich we traveled by train as well. I started by looking up fares using RailEurope and booked early as I read travel prices went up if you booked closer to the travel date and seats next to each other were harder to come by. Again in my copious amounts of reading I read where someone in a forum said to check local train fares rather than booking all through Rail Europe. After leaving Paris we had to switch trains at the first stop upon arriving into Germany which took us for the final leg of our trip to Munich. By booking directly through Deutsche Bahn for the second train I saved us $80 each (and it was the same exact train I would have been on through RailEurope!)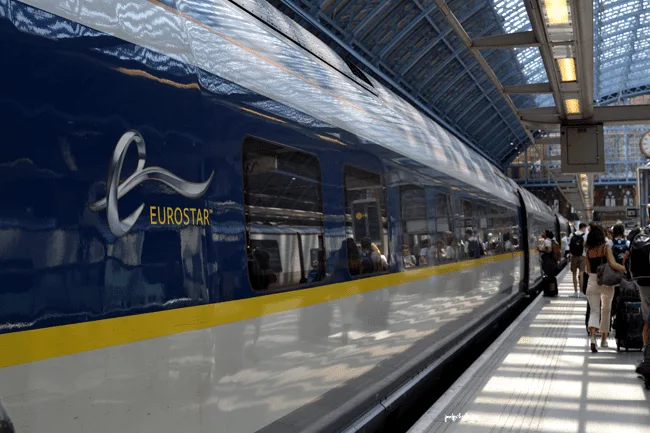 Train we took from London to Paris through the Chunnel.
#4 – Use Apps
There were a few apps that are great for assisting in getting around. There are apps for everything these days!
I used the Google Maps app to plan and mark the location of all of our train stations, airports, accommodations and places we were interested in going before leaving. Honestly I used this to plan most of our trip right from my desk. It was time consuming but a total lifesaver since we used it multiple times a day and I could gives access to everyone else. This was also a great tool to see the distance between everything so we knew if we would be able to walk or would have to get transportation.
In London use the CityMapper App to get train times. You can plan from point A to point B and it gives prices. Honestly we preferred using the train over the bus. The bus made too many stops and at one point we got lost because the routes were a little crazy to us. The tube map was straightforward and basically makes circles. By the end of our 48 hours in London we were pros.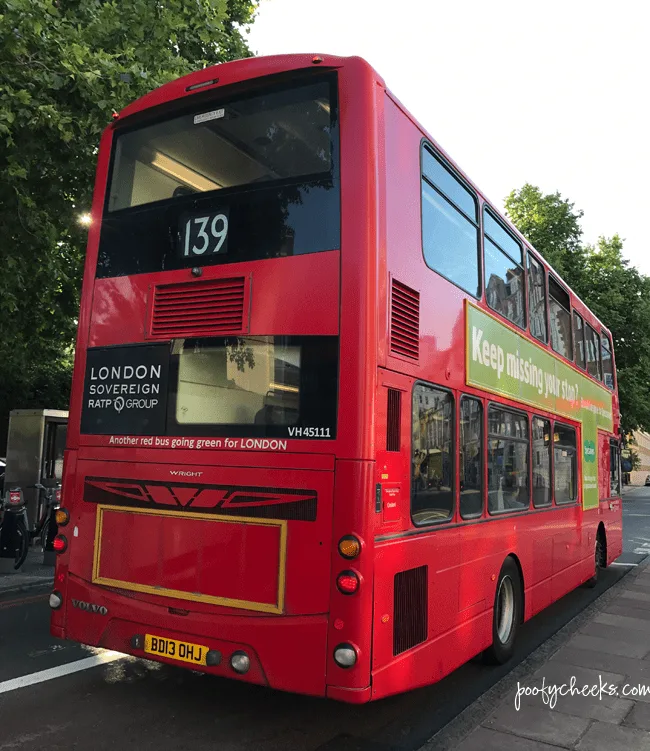 Double Decker buses in London.
#5 – Don't Travel Too Far
The BIGGEST lesson I personally learned after planning a majority of the trip was not to travel too far. Pick a starting point and do travel around that area. We jumped from one country to the next so there were a few days on our 10 day trip where we were exhausted. Then there were places I wish I would have been able to spend more time. Long train rides take up most of the day and often go between time zones. While on the train you don't see much besides for fleeting fields and towns going by in the window.
We left the U.S. in the evening and arrived in London at 1AM our time (7AM their time). After we landed and went through customs we went straight to the train station and caught a train to Paris. When we arrived in Paris we were running on travel adrenaline but were completely worn out by the end of the night. Sure we did a lot of sitting and resting but sleeping in a tiny seat doesn't compare to a bed. If I could go back I would have only done two countries in that time frame. Then I would have made day trips or traveled to nearby cities.
Mike and I would love to hear your transportation questions or tips on European Transportation. Leave a comment below and strike up a conversation!
You might also like to read – 36 Hours in Paris