I have something beautiful to share with you today. They are barn doors on an authentic barn door track. These barn doors were the final touch to my parent's master bedroom redo and I can barely believe how stunning they turned out. My dad built these doors. Yes, my dad is pretty amazing when it comes to handiwork and woodworking. When something breaks or I need something built he is the one I call. One Christmas Eve I was running from Mike who was chasing me in good fun. I think he was trying to tickle me. I turned and slammed the door behind me and accidently pushed my butt through the wall. It was a tiny toilet room in my defense. A few weeks later my dad had it fixed up and you would have never known there was a gaping hole there before.
My dad was given some beautiful pine wood from a friend which wasn't all that beautiful at first. He gave it some TLC and built the doors which close to my parent's bathroom. Before they didn't have a door and the light from the bathroom came streaming into their bedroom as soon as the sun came up. While they love the natural light there also wasn't any privacy or way to buffer the noise when my mom was getting ready for work and my dad was still trying to sleep.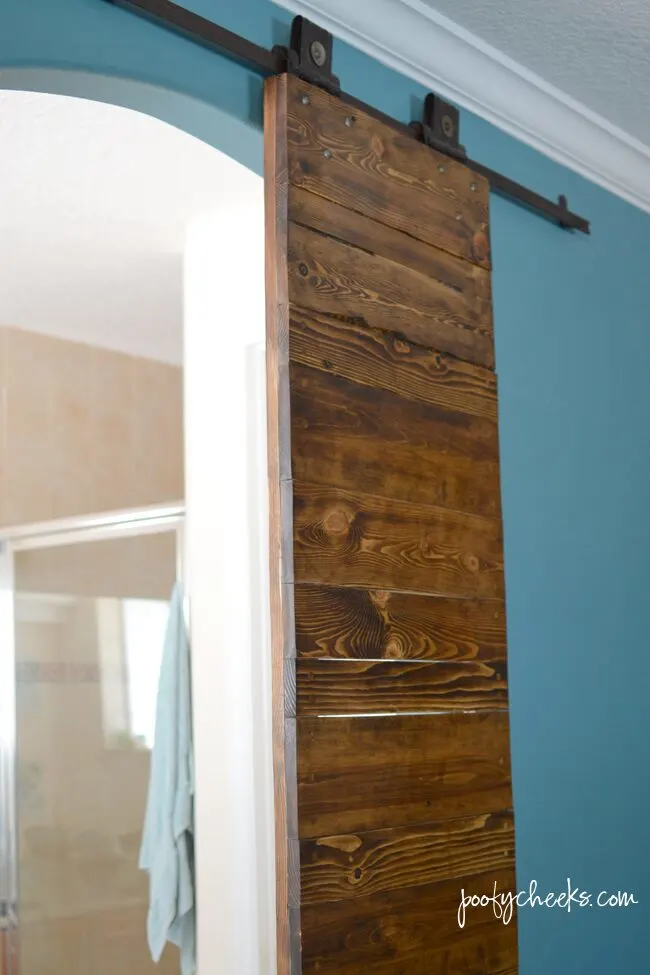 Every year my dad goes to North Carolina and stays with some friends to hunt. Last year he came home with an authentic barn door track from one of the barns on the property. Anyone who loves barn doors or farmhouse touches would appreciate the authenticity of the hardware. One of the parts that mean the most to my parents is that the hardware was made in Sterling, IL which is only 20 miles from where they were we were all born and raised in Rochelle, IL.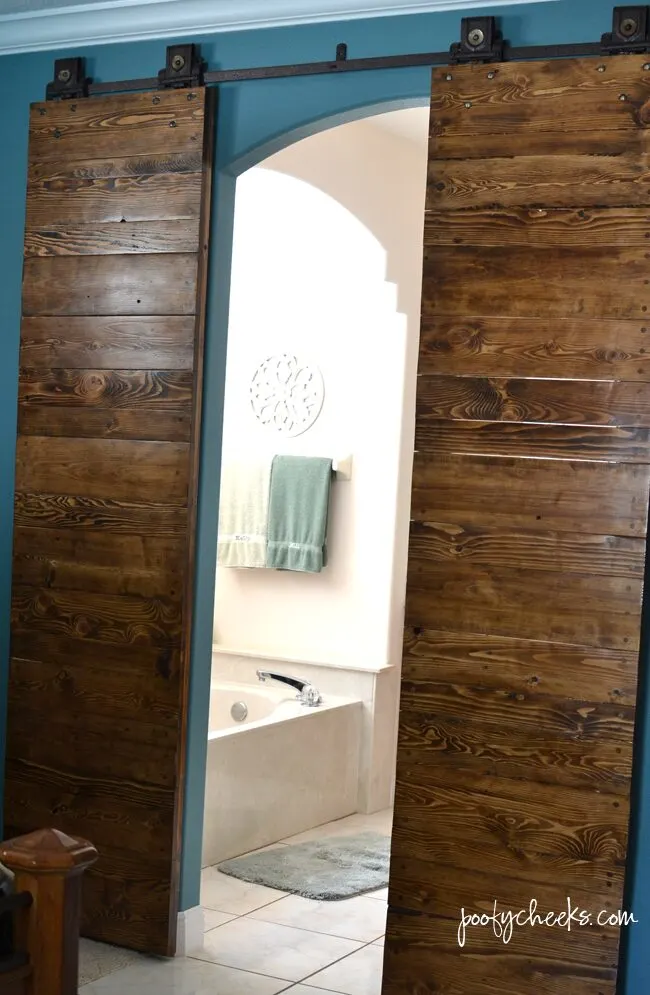 Words can't express the beauty in the wood, the workmanship and the final outcome of how the doors turned out. There was more than want for these doors – there was also a need. The large arched doorway didn't lend itself to installing a typical door and it seemed barn doors were the best route to go. I believe they were the perfect solution. I'll shut my typing up (for now) and let you see the pictures for yourself because they say more than I can.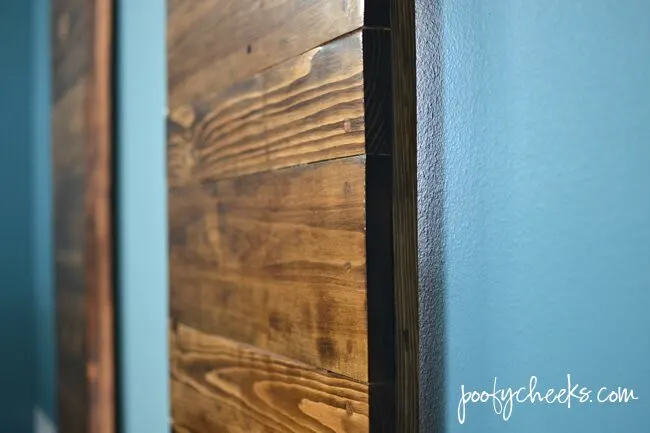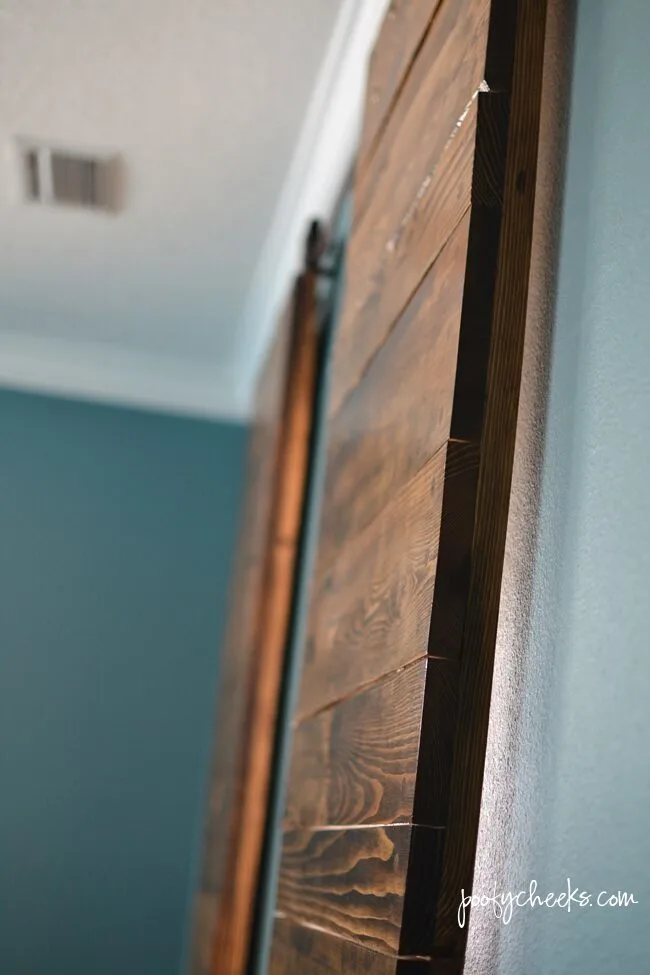 The view of the barn doors standing inside the bathroom looking out –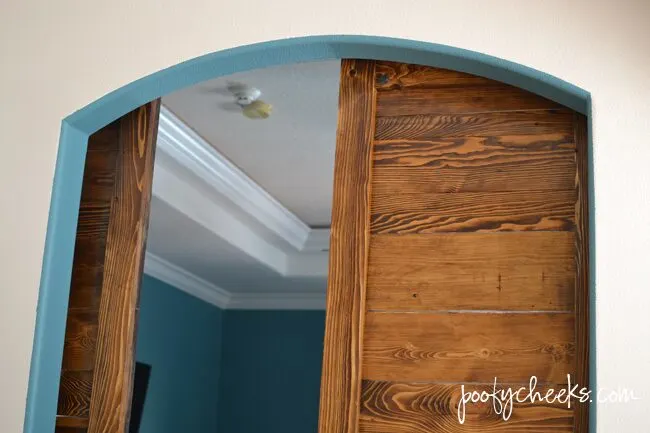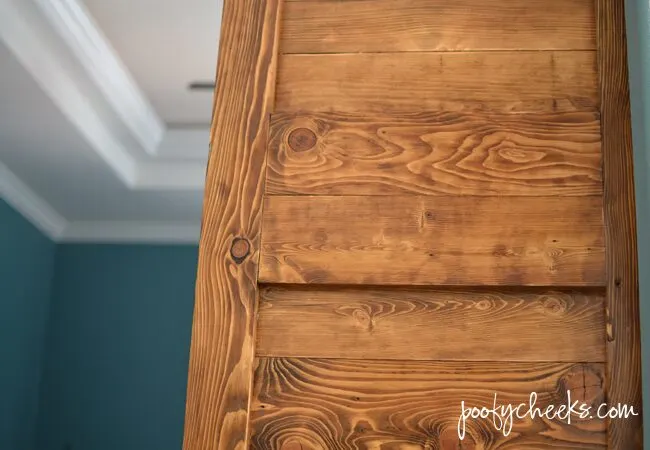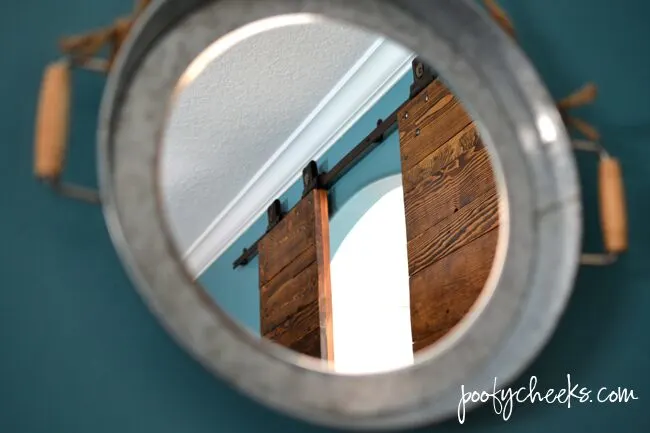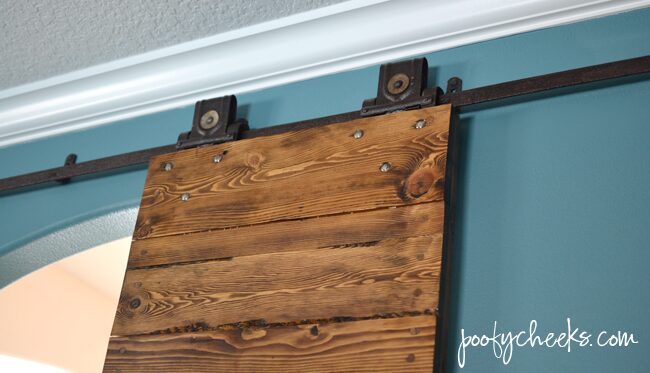 My dad truly scored on the authentic hardware. My parents had been searching everywhere online for a track and hardware they agreed would work. They both had different opinions on what it should look like. I can't help but admire them every time each time I walk into my parent's room because they are more than doors. The barn doors are a piece of art and the focal point of the whole master suite.
Stay tuned – My dad has pictures of door making process I am trying to get my hands on so we can share the tutorial or at least more of the details with you.
Enjoy,
I party
HERE