This post contains affiliate links to items we used. By purchasing through the link it does not charge you extra but does give us back a small percentage so we can keep creating amazing content!
Hey guys! Today I am sharing a really easy and quick Santa basket craft my sister-in-law created. It is perfect as a front door decoration or as a decoration around the house. She was inspired by a Santa bucket she saw at Hobby Lobby. When she saw the price they were charging she knew she could make it herself for a fraction of the price. I love when inspiration hits and as always I love creating lovely décor within a small budget. If you come to my home or watch my IG story then you know I make or thrift almost everything but you would never guess by looking at it. This momma ain't got money for all the store-bought expensive stuff each and every season!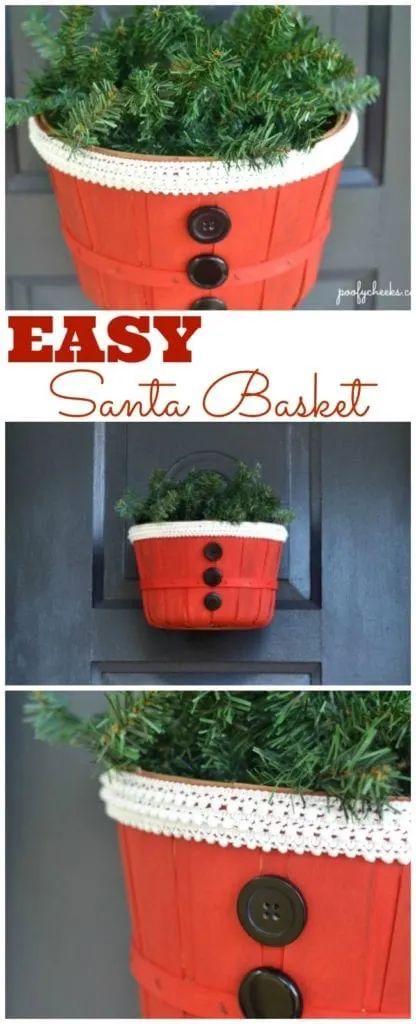 Santa Basket Supplies-
Bushel Basket (found at most craft stores and sometimes even at Walmart)

White pom pom trim

3 black buttons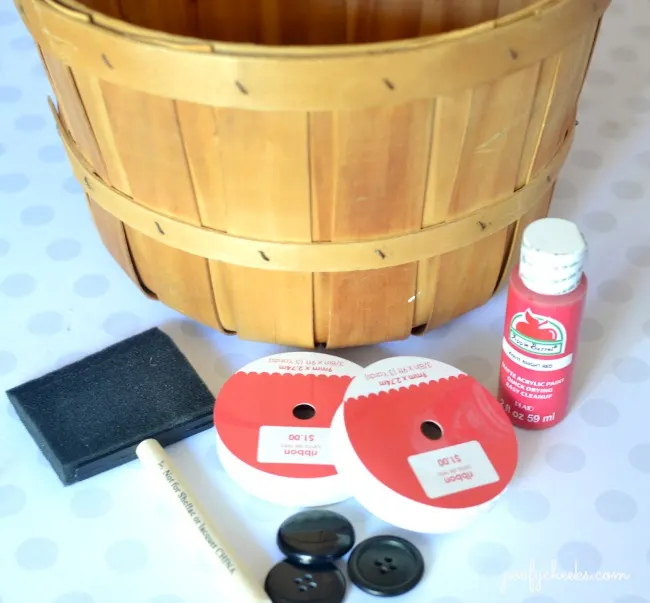 Directions-
Step 1- Paint the bushel basket in red acrylic paint using a foam brush or paint brush. Allow the paint to try.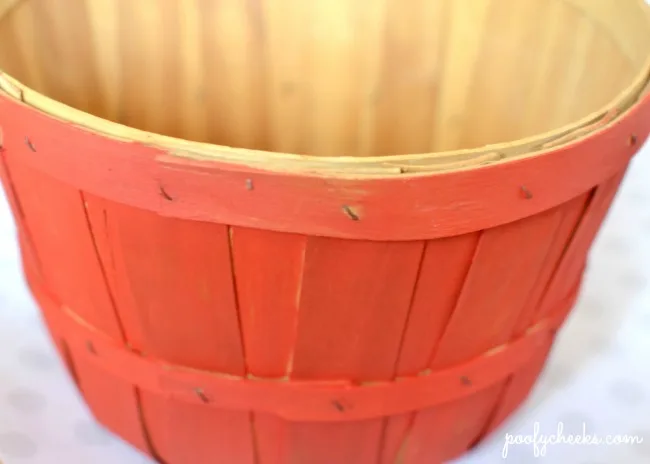 Step 2- Once the paint is dry hot glue the buttons onto the basket and wrap the pom pom trim around the top 4-5 times using hot glue to attach it as you go.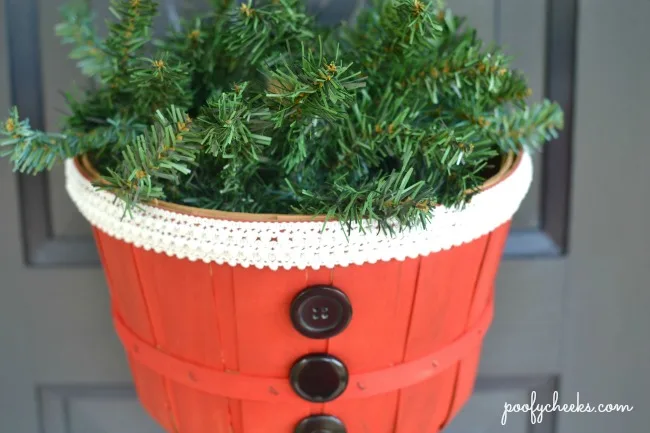 Step 3- Ummm yeah girls it is that easy! Fill your bucket with real or fake greenery and hang it or set out as decoration.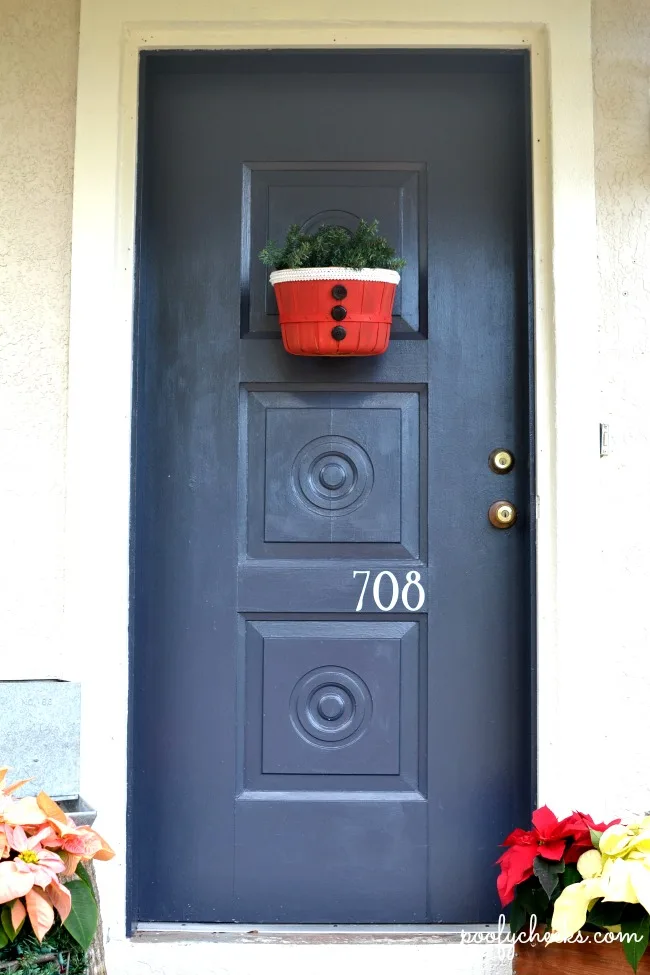 Doesn't it look great on my SIL's front door? We painted their house and front door this past summer with BEHR paints and a Wagner Paint Sprayer so you can read all about that HERE.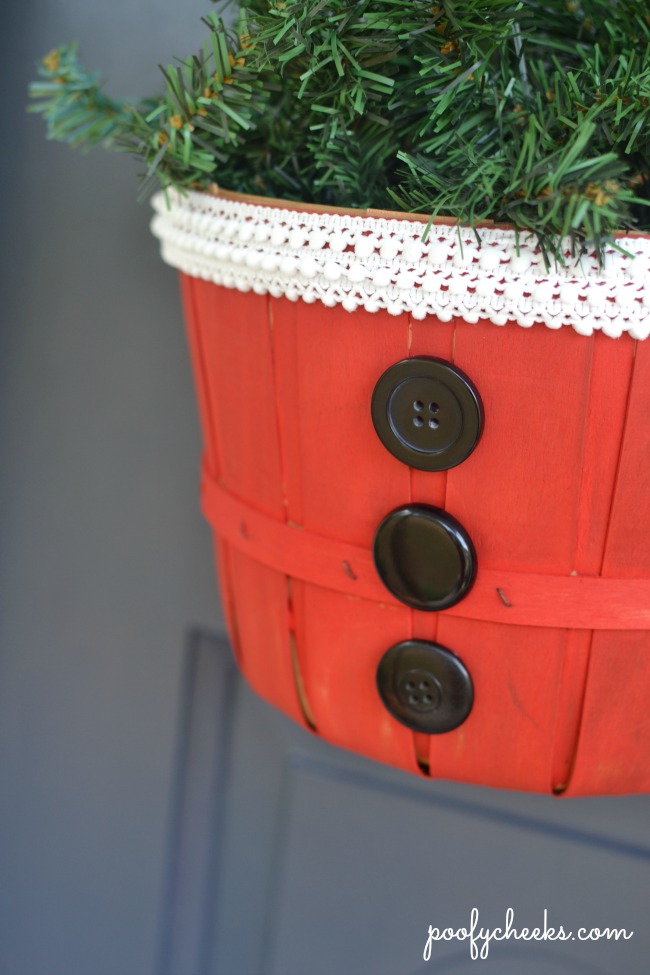 This is a quick project you could finish in under 30 minutes so get on out to the craft store (don't forget your coupons) and gather the supplies to make one for your house! I know I am making one for my house this weekend. I can't believe how cute it turned out!
Enjoy,