This post contains affiliate links. These links don't change the cost of the product however we do receive a small percentage which we use to keep the blog running and buzzing with new content.
I mentioned the other day that we are having an
Adult Halloween Costume Party
. I am seriously so excited! Last year I shared these Keep Calm and Costume On printables over on
See Vanessa Craft
when I was in the middle of sewing two kids costumes and needed the reminder for myself. This year I have an adult costume to sew and once again need the Keep Calm reminder.
I placed an order with Oriental Trading a few weeks ago that came in and is full of fun party supplies for our
Halloween party
. I am going to decorate our front steps with some of the fun Halloween spookiness and hang this printable from the front door. The invitations says 'Costumes Required' and we are serious about that part. I am making costume award ribbons this weekend for the best costume, best female costume, best male costume and worst costume. We created it as an event on Facebook and our friends have been joking that the worst dressed should have to serve the best dressed drinks all night. We will see how the night goes but I can already tell it is going to be a lot of fun!
GET PRINTABLES BELOW!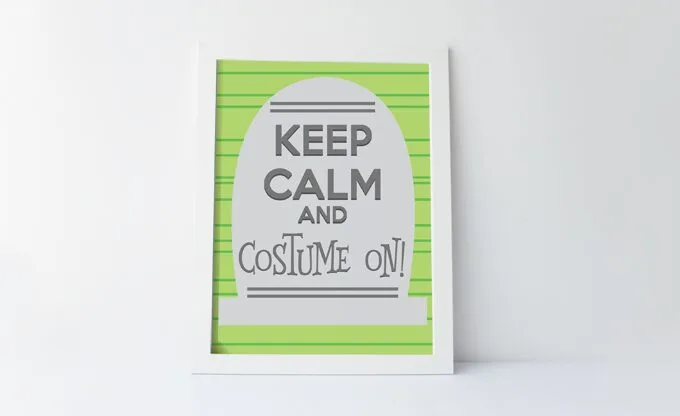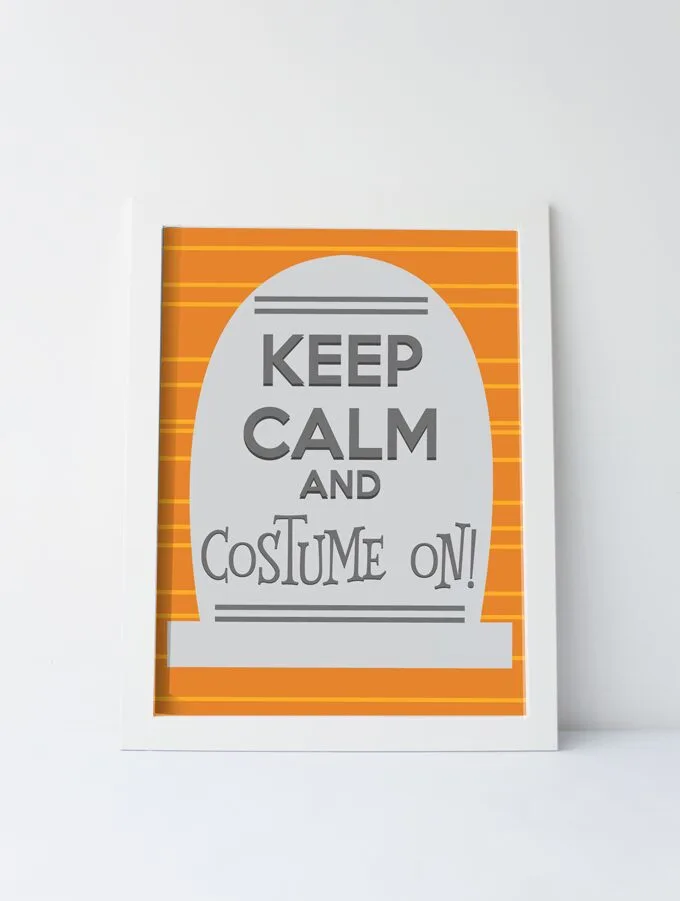 Orange Keep Calm and Costume On Printable
Are you dressing up this year? If so what is your costume!? I am going to be a senior citizen… I will be sure to share the pictures.
Enjoy,
Find more printables below-