Eeekk! Halloween is only a week away and I am counting down the days I have left to prepare for our Adult Halloween Party! This past weekend I gathered all of the decorations and started putting them up around the house.
My vision for this party is for the decorations to be elegantly scary but within budget. I splurged on a few things, ordered some items from Oriental Trading, did some DIY décor and gathered items I already had. I am probably going to hit up my sister-in-laws house sometime this week to borrow a few of her awesome Halloween decorations too.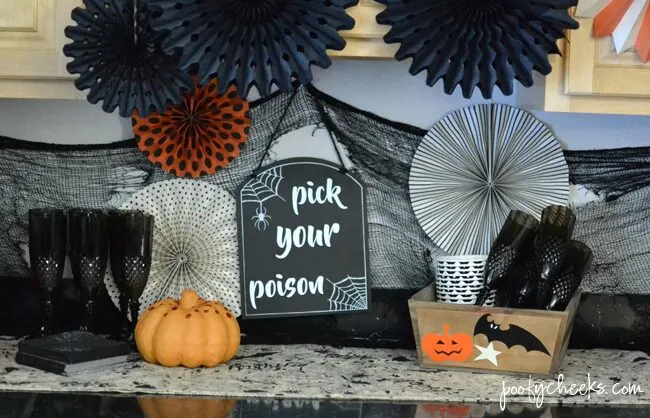 This area of our kitchen counter is where I am going to set up drinks and BOOS… ooops I mean booze. (Sorry I had to do it!) We are going to pick up some dry ice and place it in a large bowl with another bowl of punch sitting on top to set the mood.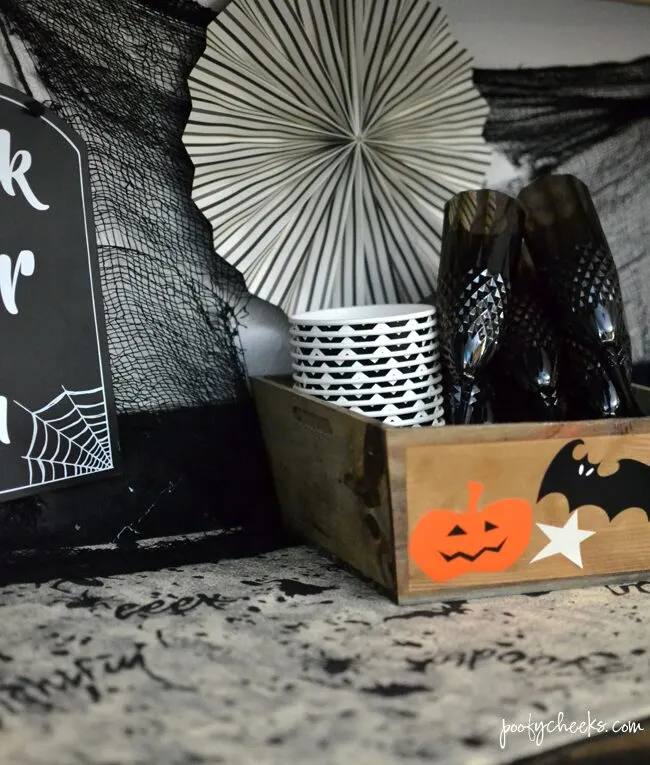 My sister-in-law gave me some extra decorations she bought last year. The fake candles, severed fingers and eyeballs are adding to the scare factor.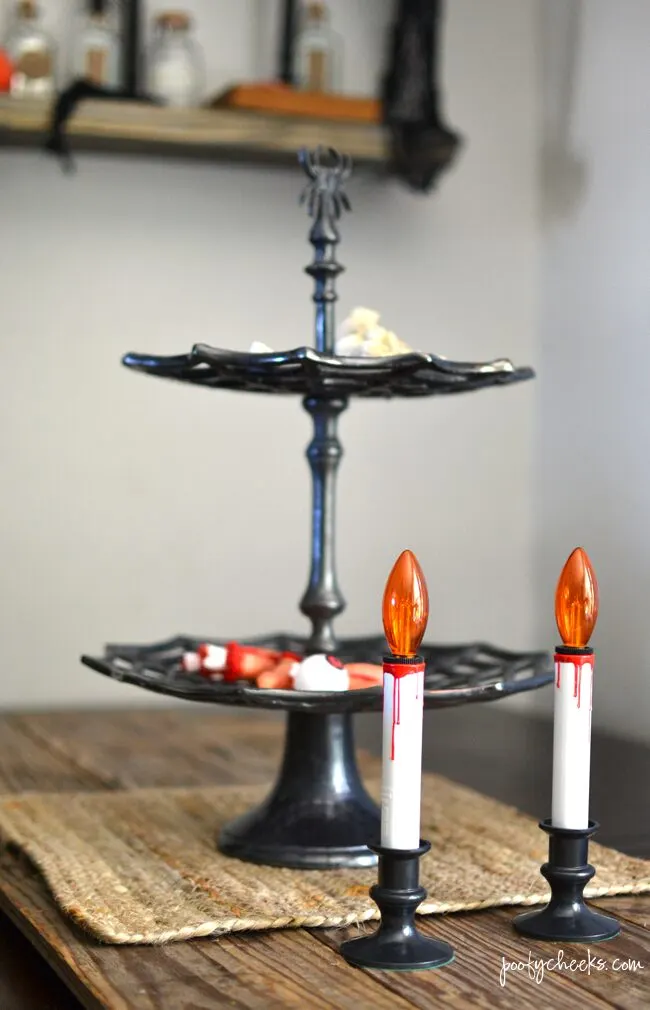 Oriental Trading has tons of decorations and fun Halloween items this year. They even have costumes. Who knew!? I was able to get the fluted black champagne glasses for our guests to drink out of. I know the girls are going to love them!
I found the perfect table runner, black torn creepy cloth and the black paper fans. What is a party without the perfect mix of party decorations?!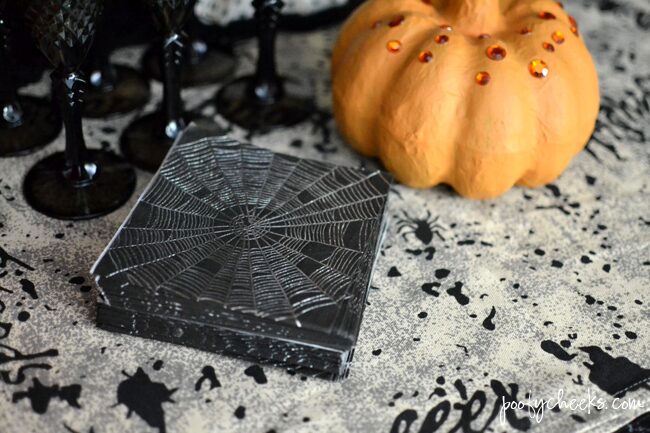 Last night I hung fake cobwebs in our hallway and replaced the lightbulb with a black light. I have some family pictures that look extra spooky when the black light is lit. The kids thought it was awesome!
Since I don't have much extra time during the week, I made a list of housework that needs to be done before the party. The regular boring list of clean bathrooms, clean floors, take out trash and make sure every bathroom has hand soap, hand towels and extra toilet paper.
Did I mention I have a Halloween costume to finish that I haven't even started sewing yet? Yep I might be hitting the caffeine hard this week. PLUS we haven't done our pumpkin patch trip or pumpkin carving yet.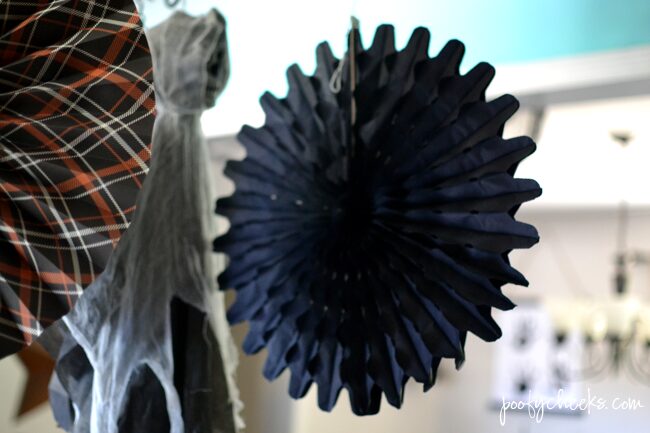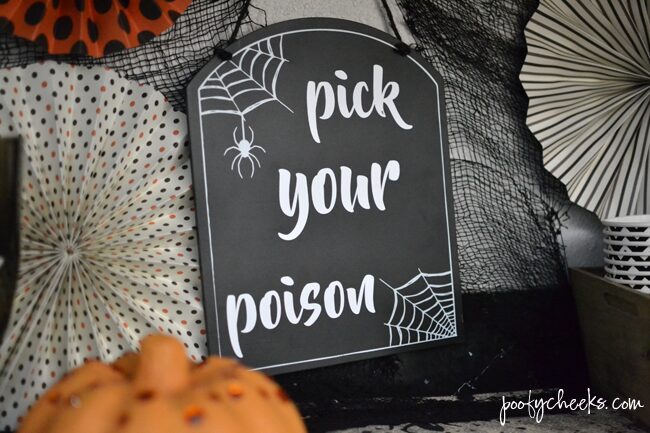 I can't wait to see what our friends wear as their costumes. I am like a little kid ready to trick or treat!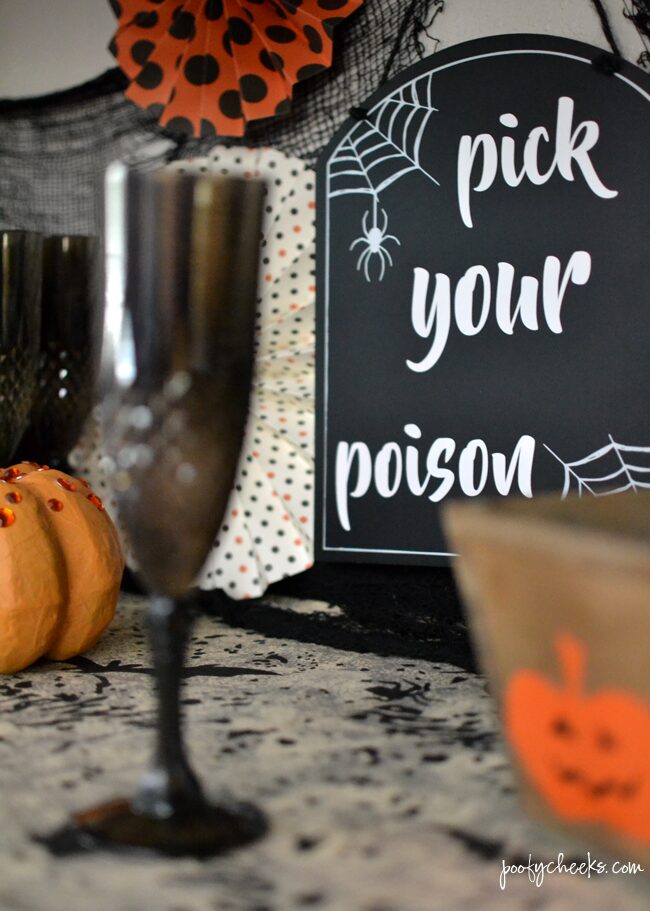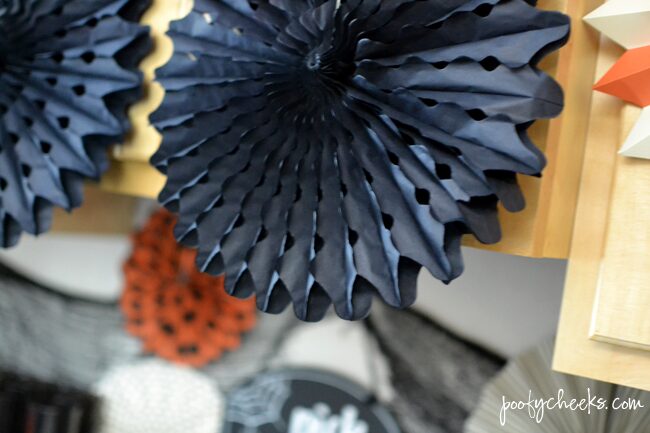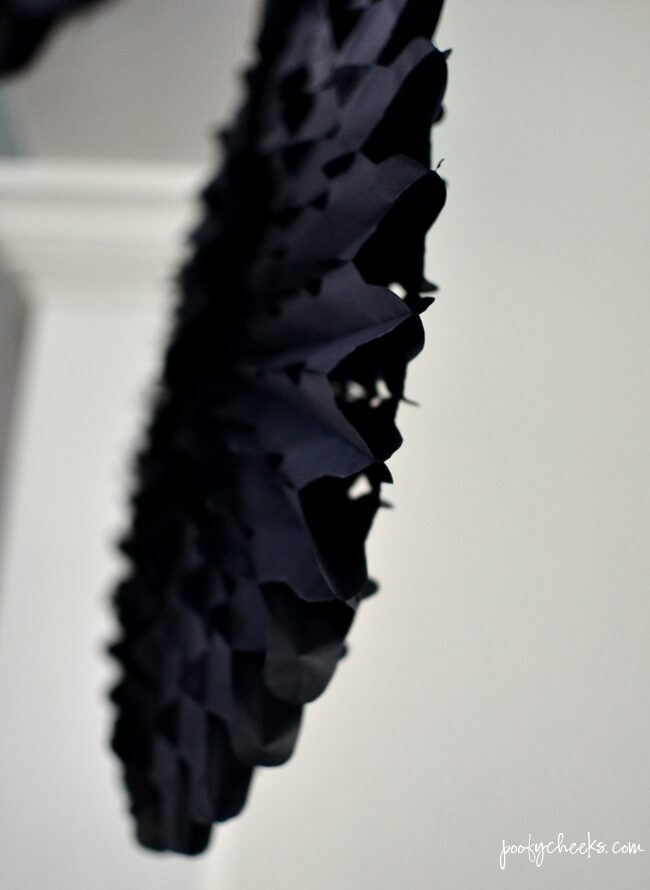 Would you think I was crazy if I told you I have wanted these shelves in my dinning room for months but was motivated to finally make them by the fact I really wanted something extra to display Halloween decorations on? Yep that is me. I redid 3 chairs because we might need extra chairs, built these faux floating shelves and now I still have to finish sewing Mike's costume.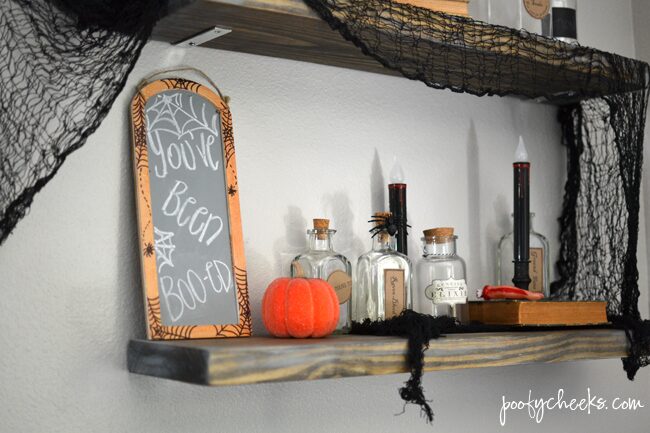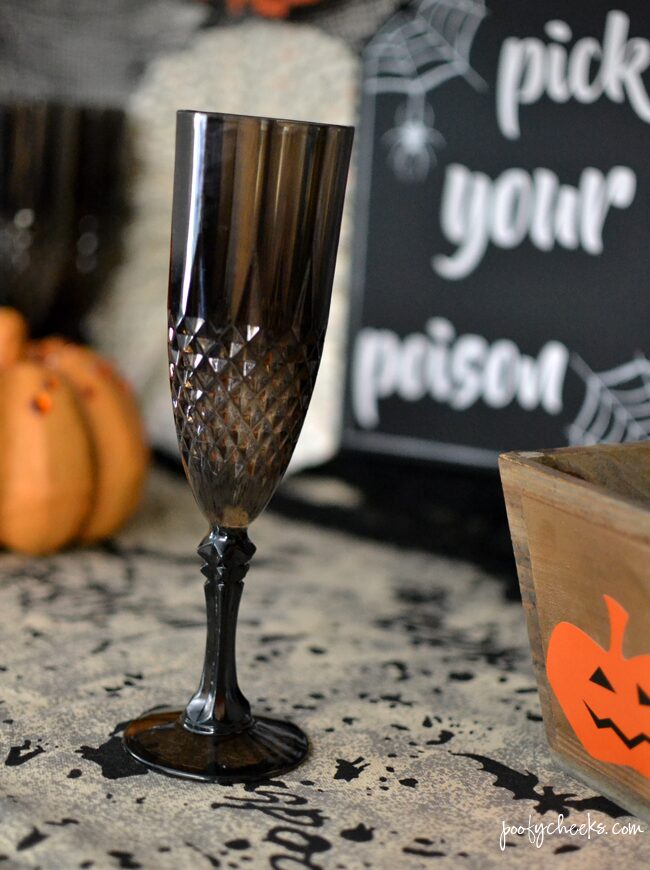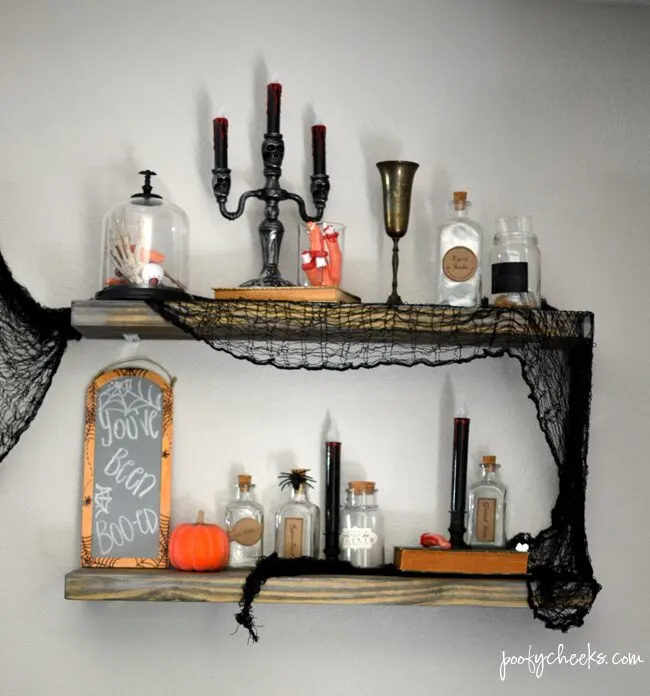 Happy Halloween everyone! I will be sure to share some pictures from our party and the rest of the party prep and decorations soon!