Halloween is less than a week away. Can you believe it? I feel like this year is flying right along and before we know it, it will be (dare I say) Christmas! I am really not ready for Christmas because I feel like fall only just began. I finally finished Halloween crafts and costumes only to switch modes in the blink of an eye.
I had a few Halloween things I had bought and needed to be decorated before Friday. Trying to keep with my glam Halloween decorations I made a rhinestone pumpkin using BEHR paint, rhinestones and a paper mache pumpkin. It was cheap and it was easy. What more could you ask for?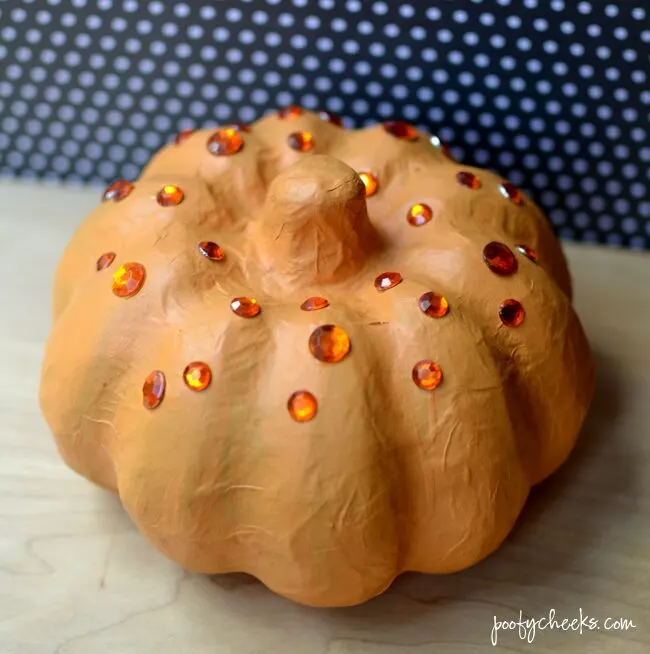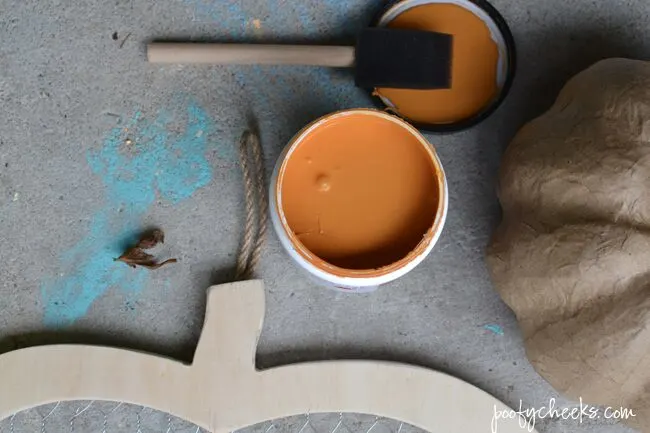 Supplies Needed for DIY Rhinestone Pumpkin:
Foam brush
Paper mache pumpkin
BEHR paint (I used a sample size of Flaming Torch PPU3-03)
Rhinstones
Krazy Glue
Paint the entire pumpkin and allow it to dry completely.
Once the pumpkin is dry use Krazy Glue to adhere rhinestones. Add as many rhinestones as you would like until your pumpkin is finished. Then find a place to put your pumpkin on display.
Since this pumpkin doesn't scream Halloween I will probably keep it out through Thanksgiving!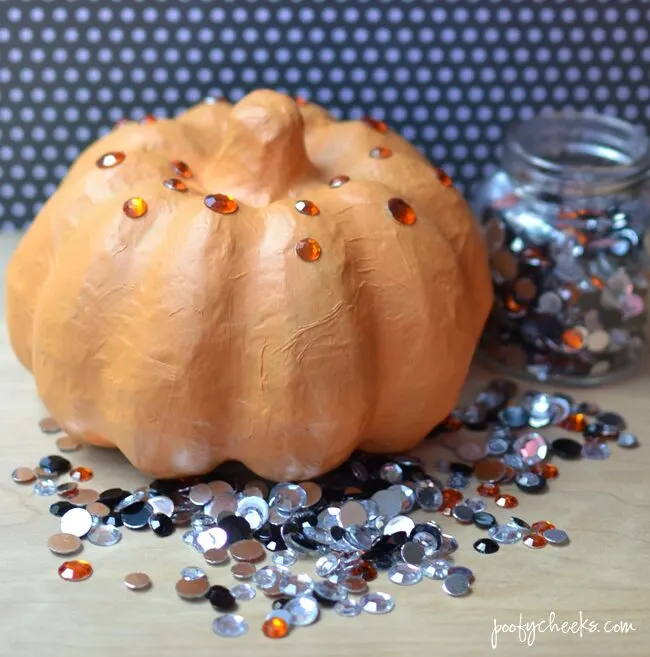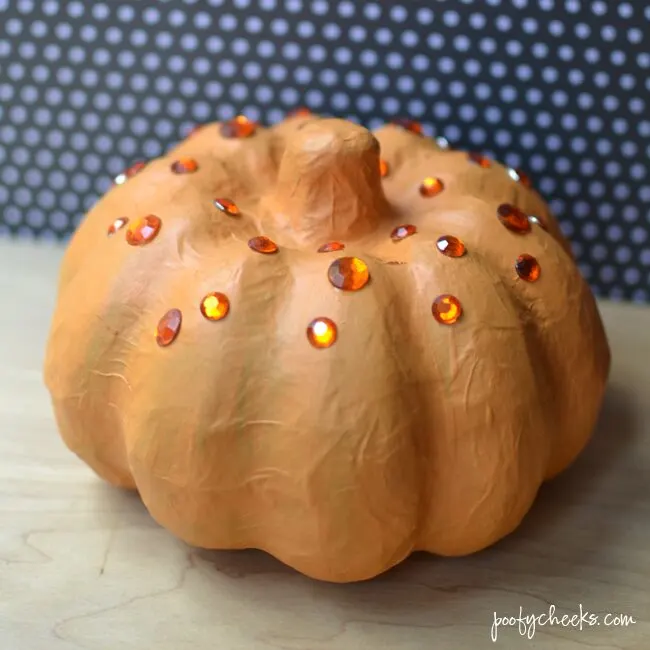 With four kids to chase after my favorite kind of pumpkins are fake – how about you? Burning Torch was the perfect BEHR color for the DIY Rhinestone pumpkins.