Moments like these are when I think I might be a bad blogger. I am sharing an easy DIY pirate costume and easy ghost costume that I made for my boys two years ago. They didn't fully come together until Halloween and then procrastination got the best of me. By the time I was ready to blog the costumes it was nearly Thanksgiving and well the rest is history…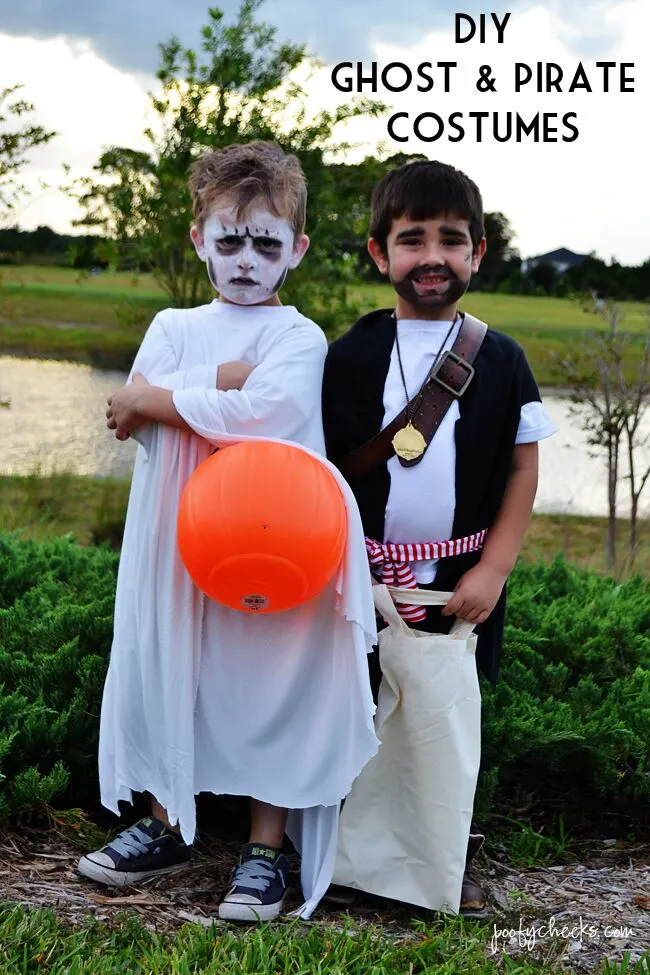 I came across these pictures a few weeks ago and knew I had to blog them because I forgot how much I loved the costumes. I miss having more of a say when it comes to what the boys are for Halloween. Last year they wanted to be superheroes and we ended up buying the costumes. I sewed Delilah an amazing Snow White costume (which took me a few days) so I suppose it was a fair trade.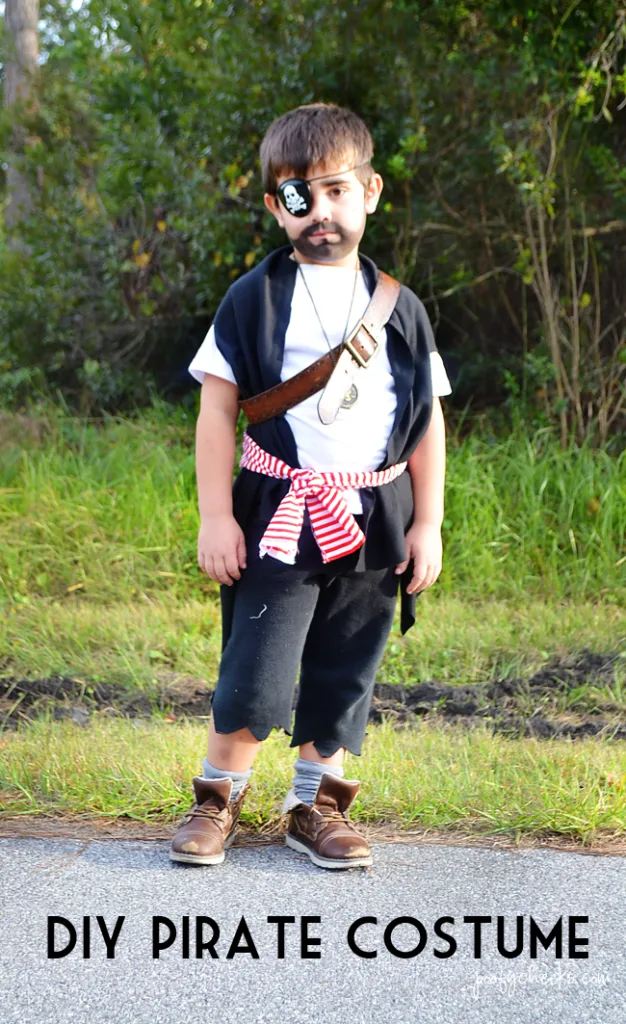 DIY Pirate Costume
I started out by taking an old pair of sweat pants and cutting the legs about 1/4 of the way up in a zig-zag all the way around. I paired it with a plain white tshirt. For the vest I purchased one yard of black jersey knit and cut two holes for the arms.
I also purchased 1/4 yard of white and red striped fabric as a belt. The eye patch and compass necklace were purchased from the party section of Target. We used black Halloween face makeup from Walmart ($.99) to make the beard and fill in the eyebrows.
My husband styled a pair of Wyatt's old boots and socks plus added one of my belts around his body for the finishing touch. He was a perfectly handsome pirate! The costume couldn't have turned out much better and I think we paid less than $10 for everything we had to buy for it.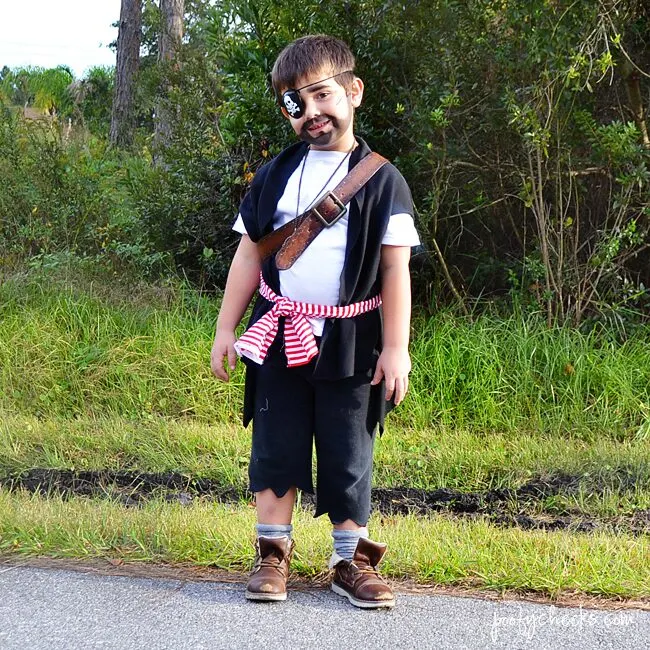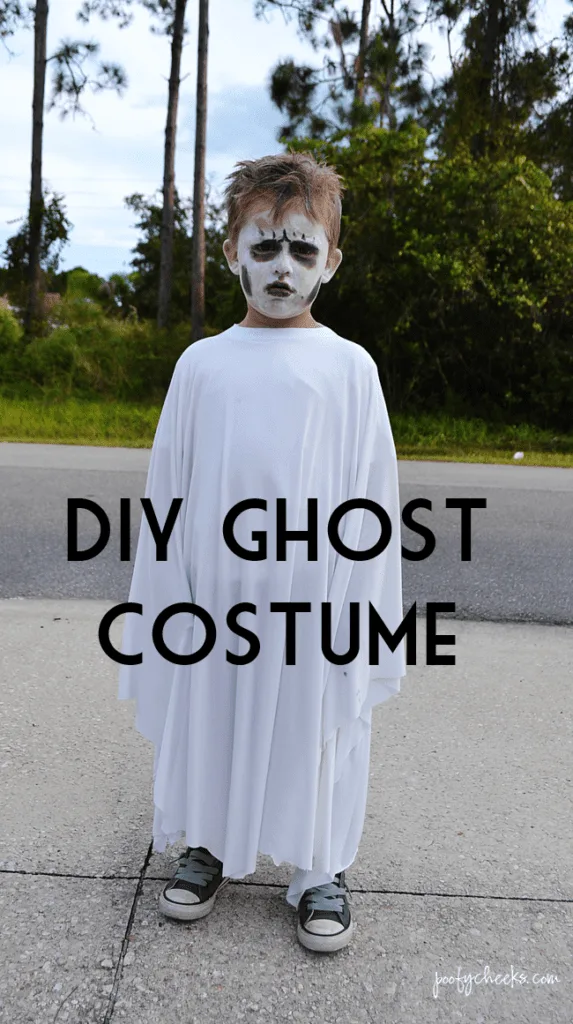 DIY Ghost Costume
Then there is the infamous ghost! Mason wanted to be a ghost and who was I to disagree with the easiness that was his ghost costume!? For the ghost costume I purchased 2 yards of white jersey knit fabric and cut a circle out directly in the center of the piece of fabric big enough for Mason's head to fit through. I had him put it on and then used scissors to trim the long hanging pieces along the bottom and sides so he wouldn't trip and could easily get his arms out. We used white and black Halloween makeup (again Walmart for $.99) to do his face and white spray in his hair. This costume was again around $10.
I got away so easy that year not having to sew anything and putting the costumes together for so cheap! This year I am sewing a Dorothy costume for Delilah and a scarecrow costume for Emmett. Wyatt is going to be Harry Potter and luckily my sister-in-law had nearly everything we needed and Mason wanted to be Ant Man so we bought his at Walmart last week. AHHH!