I have a fun kid (or adult) craft to share today using a cereal box. Over the summer my boys loved crafting and painting. There were a handful of times you could have come to our house to find our entire family of six all around the table painting, coloring or crafting.
I love to reuse as many things as I can and when we ran out of things for the kids to paint I resorted to empty cereal boxes. I experimented with a few boxes and designed an apple box since everything has seemed to revolve around going back to school.
This cereal box apple is the perfect size for small treats. I may or may not have had a thought to use all of our cereal boxes for the next month to create my own mini apple orchard!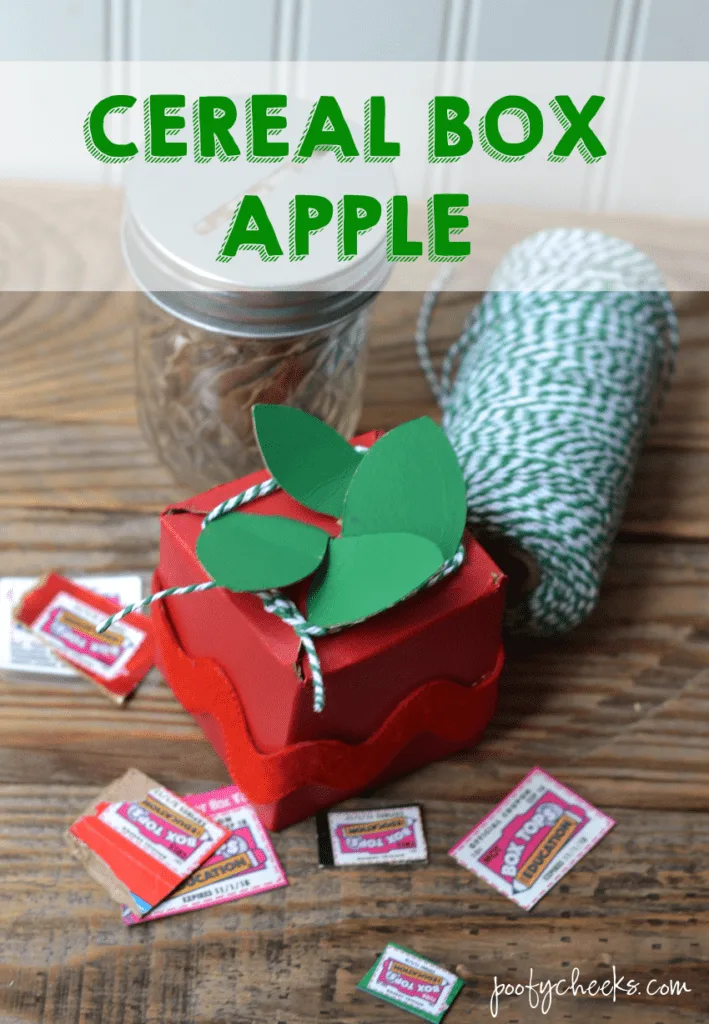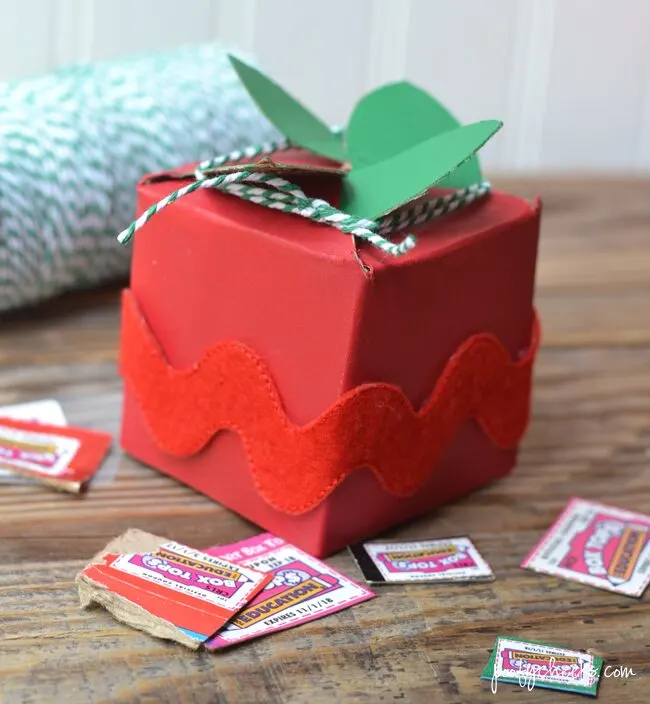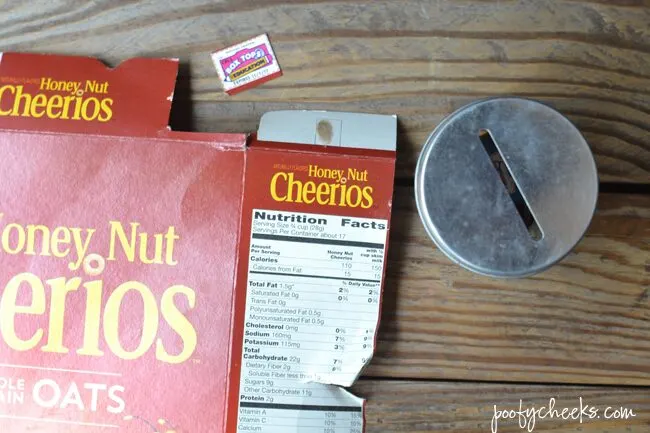 Ready to make your apple box!?
Cereal Apple Box Instructions
Supplies Needed:
Cereal Box
Hot glue gun and glue
Scoring tool or wooden ruler
Craft paint
Paint brush
Optional embellishments
Step 1: Cut the template out using the printable and scissors or a silhouette and the cut file. I used my silhouette on the chipboard setting.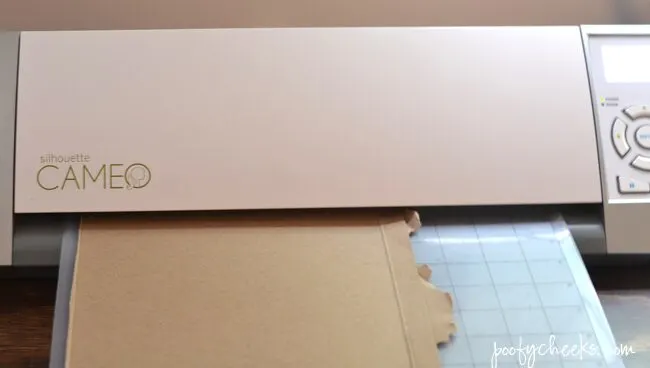 Step 2: Once the box is cut out fold it using a scoring knife to make defined folds.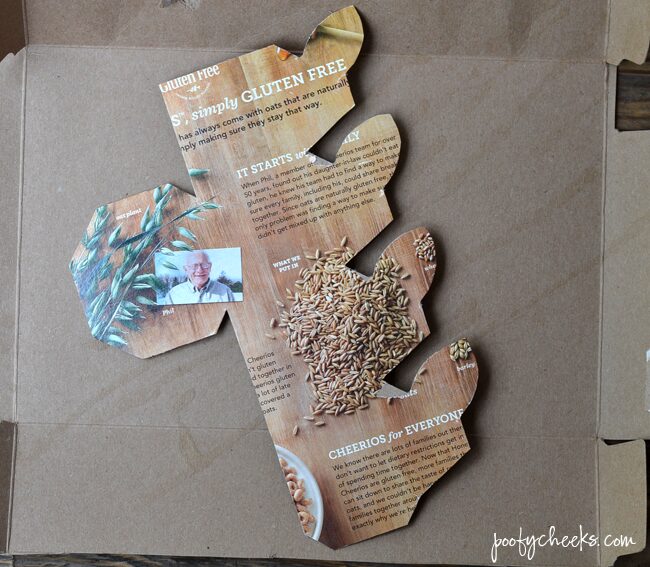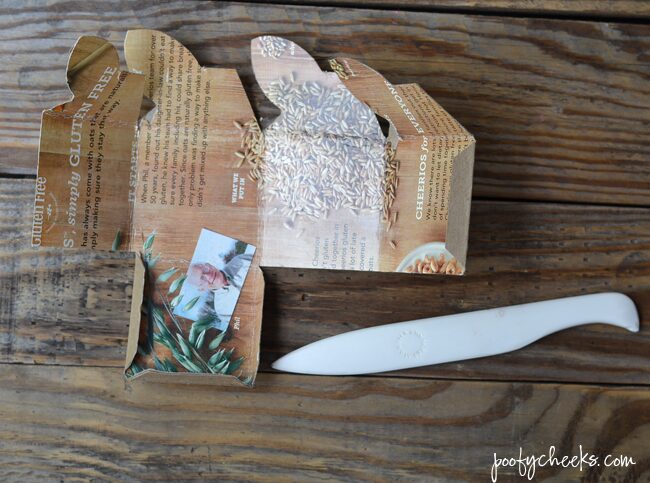 Step 3: Use a hot glue gun to glue the box together.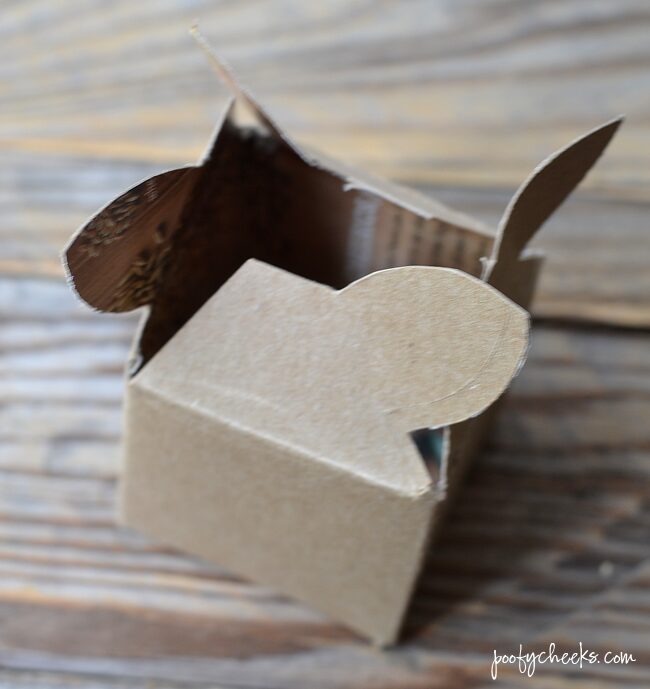 Step 4: Paint your box and then embellish if you would like. Fill it up and close the lid.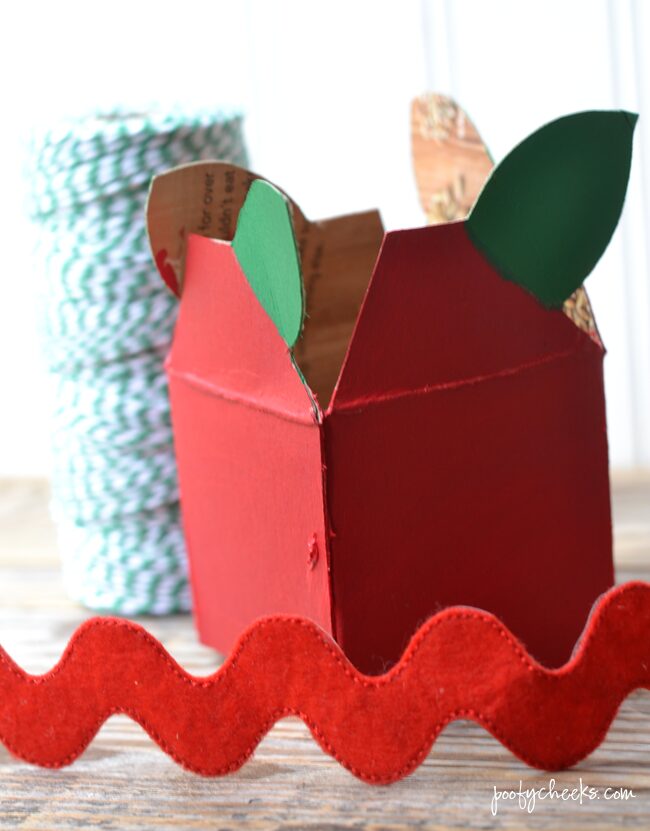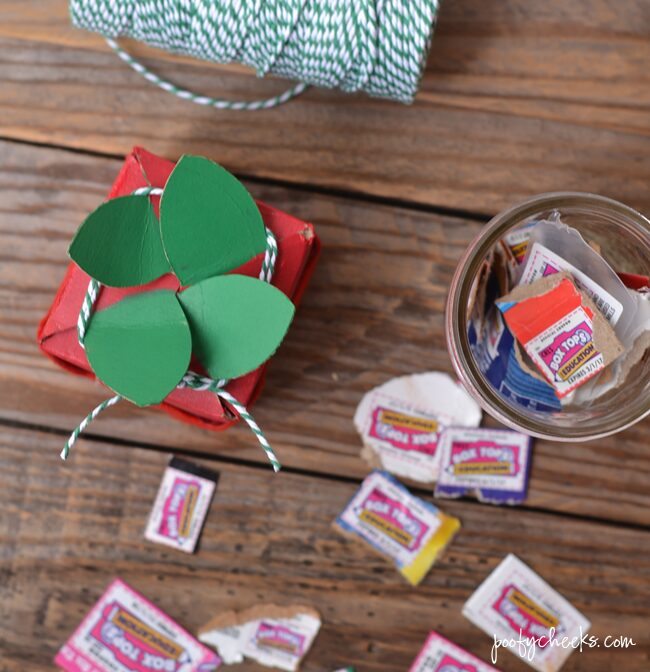 I'm in love with the way the boxes turned out and the boys thought they were the coolest things! Mission accomplished – I kept them busy for an afternoon using an old cereal box. Cost to me = FREE + we ate the cereal + we saved the box tops for education to send into the school. Fist pumps in the air like I just don't care!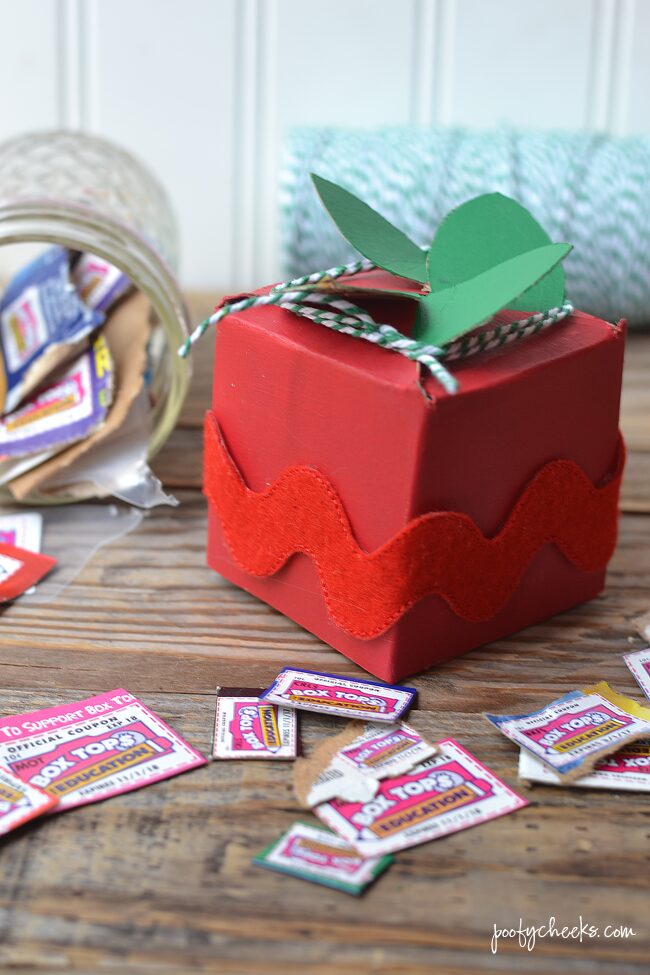 Have you done any crafting with reused or recycled items lately!?
You May Also Like These Crafts
Recyled Toilet Tissue Rolls make Perfect Bunnies
Recycled Egg Carton Caterpillars