My husband gets his hair cut every two weeks. I love to go along because there is a Habitat for Humanity shop right across the street. He gets his hair cut and I find a weekend redo project. So, on Friday I found an old trunk. It was actually there last time I went, and I left without it because I wasn't sure what I could do with it. This week I walked in and it was right up front calling my name. I snagged it for $15.
As you can see it was pretty beat up. One of the stickers on the side said '1977' so it has seen better days. I sprayed it down with goo gone (which didn't do much) and then lightly sanded it all over. Then I decided to use some of the leftover paint from my Bathroom Redo project to paint the trunk. It is a blue/mint sort of color. After painting the trunk it looked to clean and fresh. It needed a little character, so I took some stain Mike had in the garage and applied it around the edges. Then I quickly wiped it off with an old t-shirt for a subtle look.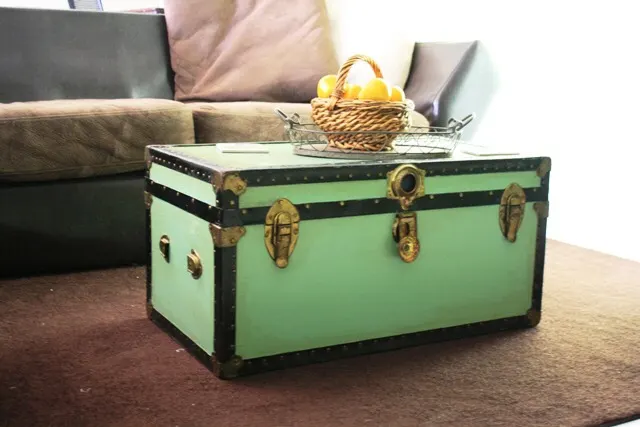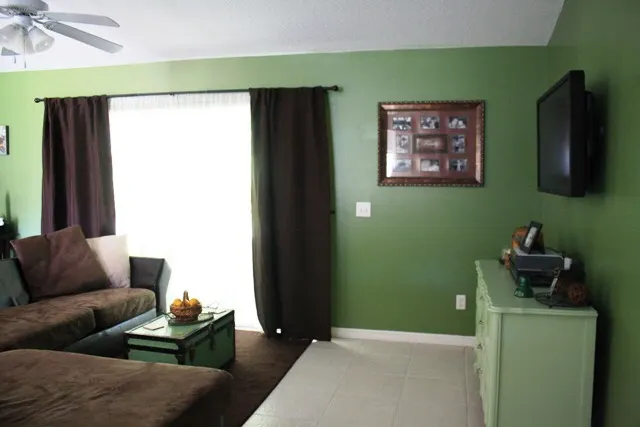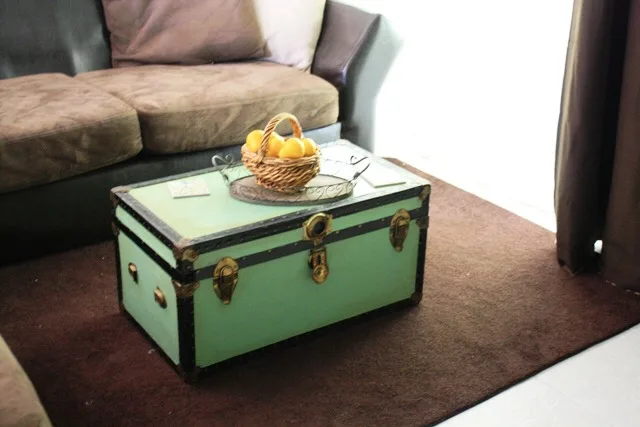 I'm pleased with it! In the end I purchased some polycrylic for $8.50, so the whole project cost less than $25. The best part is that it would make great toy or blanket storage! It will make the perfect coffee table for now. I like to test furniture in a few different spots before deciding on it's permanent place.
Enjoy!