This shop has been compensated by Collective Bias, Inc. and its advertiser. All opinions are mine alone. #BigHero6MovieNight #CollectiveBias
Big Hero 6 came out on DVD this past Tuesday and my two oldest boys couldn't wait. We wanted to take them to see it in theatres but never got a chance to go. The boys had reminded me the movie was coming out so I headed to Target on Tuesday and picked it up for a family movie night. While I was driving home from Target I started thinking about how we could keep Delilah entertained during the movie which lead me to ponder how movie watching changes when you become a parent. If you need a laugh then you have to read my thoughts on movie stages.
The Many Stages of Movie Watching by Kelsey
First your dating or married without kids and you go to see new movies in the theatres or rent movies and snuggle in on the couch. There was nobody to make noise, interrupt or sway your movie watching decisions because those were the good ole' days when you did what you wanted when you wanted. You could lay in your bed and watch an entire days worth of movies back to back.
Then you have a baby – you can't go to the theaters anymore because your crying baby can't be told to stop crying and simply obey. You stick to movies at home so you can press pause when you need to sooth the cries or change a diaper.
Your baby grows into a toddler and maybe now you have more than one kid (what were you thinking!?) – forget watching any movies. Unless it is a rare occasion where you have a babysitter count movie watching out. Kid movies only keep their attention for about 30 minutes and adult movies are just out of the question. One second they are sitting beside you and the next second they are off getting into your expensive eye shadows (true story). Popcorn? Great idea until they start eating the kernals or better yet use their foot to grind it into the rug. Soda? Heck NO! Who wants to give a toddler caffeine?!
Then the toddlers grow up and your thankful to be past the terrible two stages. Now you can watch kid movies. Sometimes you walk away wondering what just happened for the past 90 minutes of your life and other times you leave talking about what a good movie it was.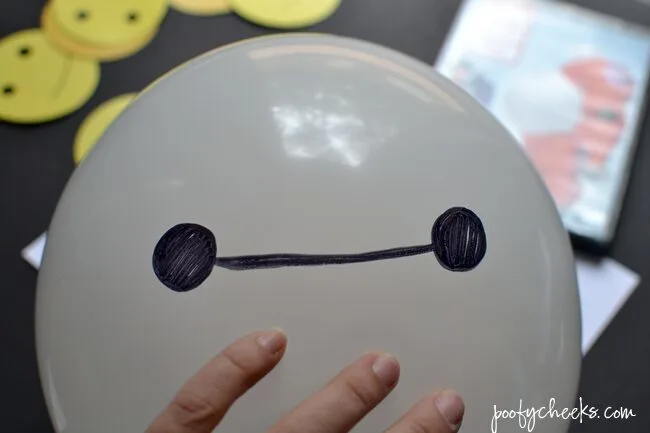 We currently fall into the new baby, toddler and older kid stage. We watch kid movies at home and have a toddler who can't sit still. To solve the toddler problem I try to come up with games or activities to keep Delilah busy. Big Hero 6 kept her attention for most of the movie but there were a few times when she got restless. We had to pause the movie for bathroom breaks, a tantrum and snacks. In the end our entire family loved the movie including my husband and I. I looked over in the end to see my five year old cuddled up with my husband shedding a few tears.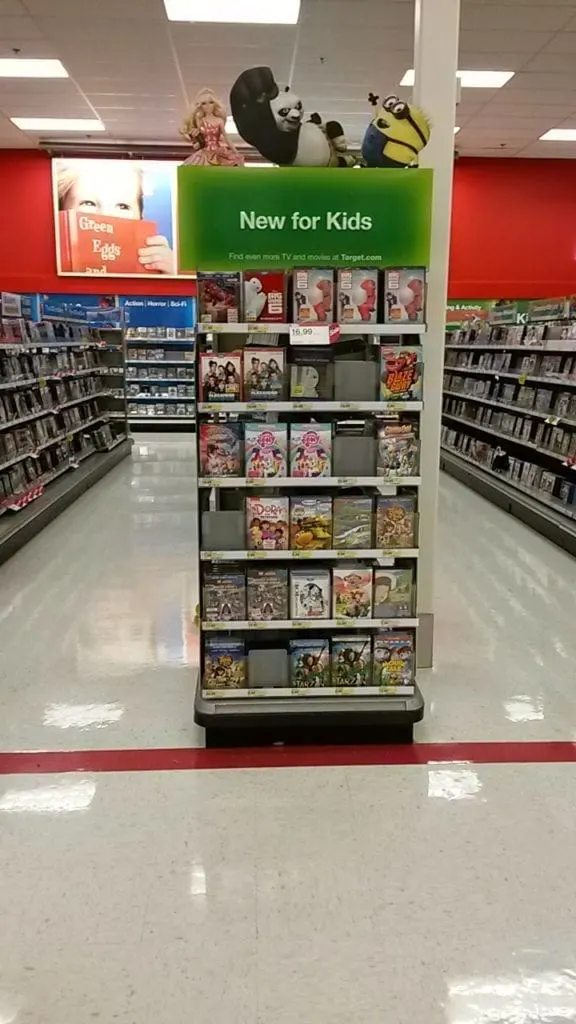 When I got home from picking up the movie, running errands and thinking about The Many Stages of Movies I created a balloon matching game to go along with the movie including free printables. The printables are based on the screen Baymax displays to ask Hiro to rate his level of pain during the movie. I used white balloons and drew a face on each balloon with permanent marker to make them look like Baymax. The game would be great for keeping toddlers busy, making the movie more fun or even as a party game.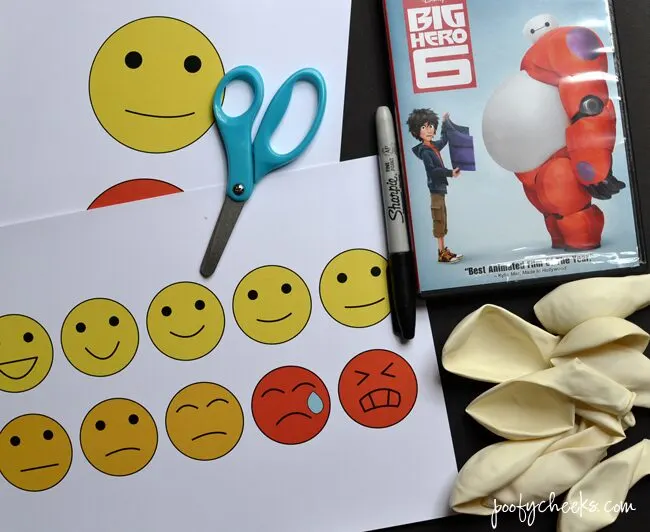 Game Supplies:
Scissors
10 white balloons
Permanent black marker
To set up the game print each of the four printable pages onto white cardstock and cut the larger faces out with scissors. Fold the faces in half and then in half again. Stuff one face into each of the ten balloons and then blow them up. Using a permanent marker draw to circle eyes and a line connecting them to make them look like Baymax.
Game Directions:
Tape the printable with all ten small faces onto a wall.
On the count of three let the kids start trying to pop the balloons to get to the folded face inside.
Once they get the face from the balloon they find the match on the main sheet.
**You can turn the game into a learning experience for younger children by asking them what emotions each face shows, having them identify the face color or finding the match. For my older boys I had them see who could pop the most balloons.
**This game requires adult supervision when young kids are playing- once a balloon is popped the laytex needs to be picked up so the kids don't put it in their mouths.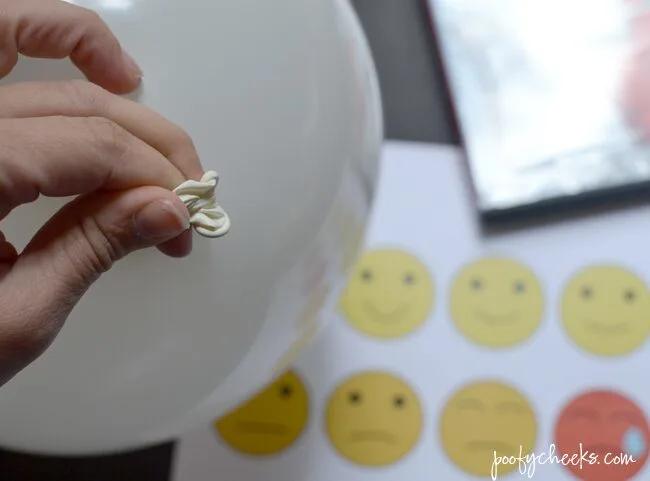 If you could only hear the giggles coming from Delilah as she tried to jump and smash the balloons. She thought it was the funniest thing ever! When she could only pop a few and was rolling off of them the boys came in and the giggles started all over again.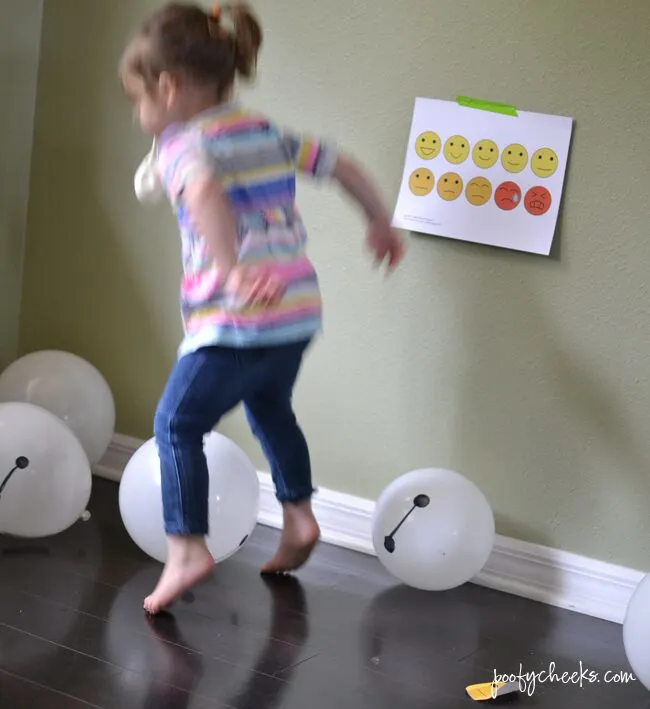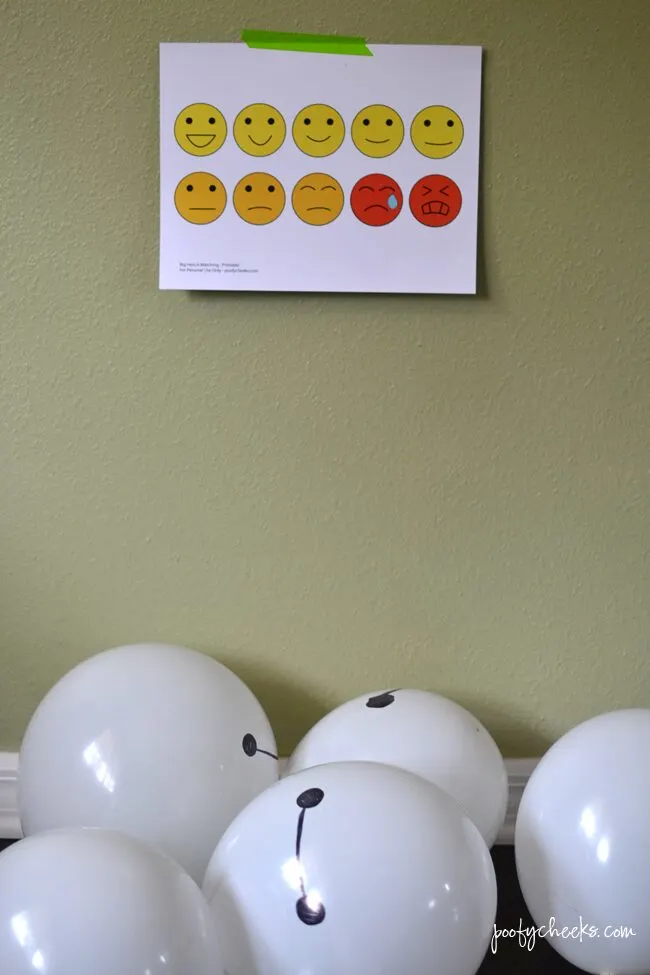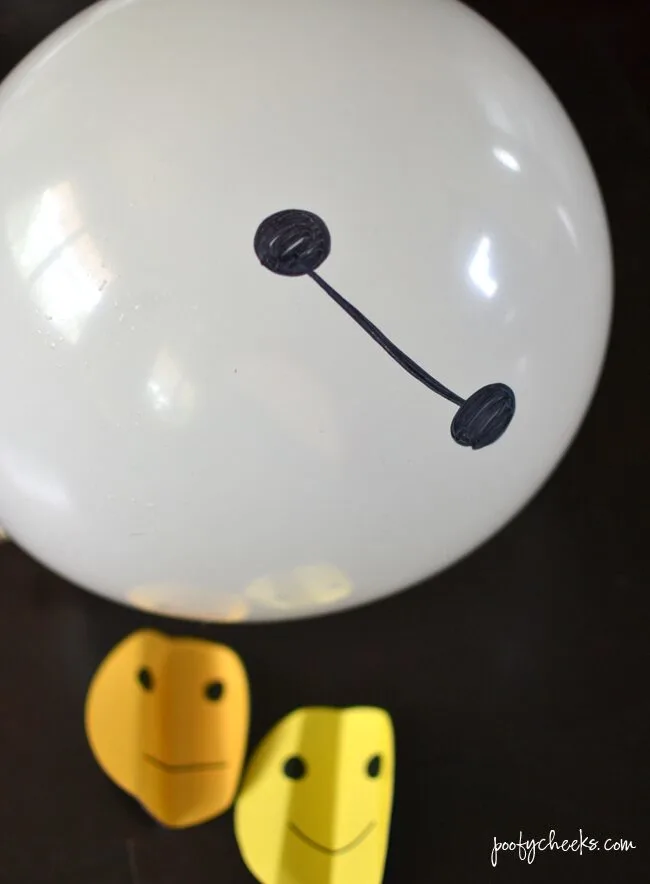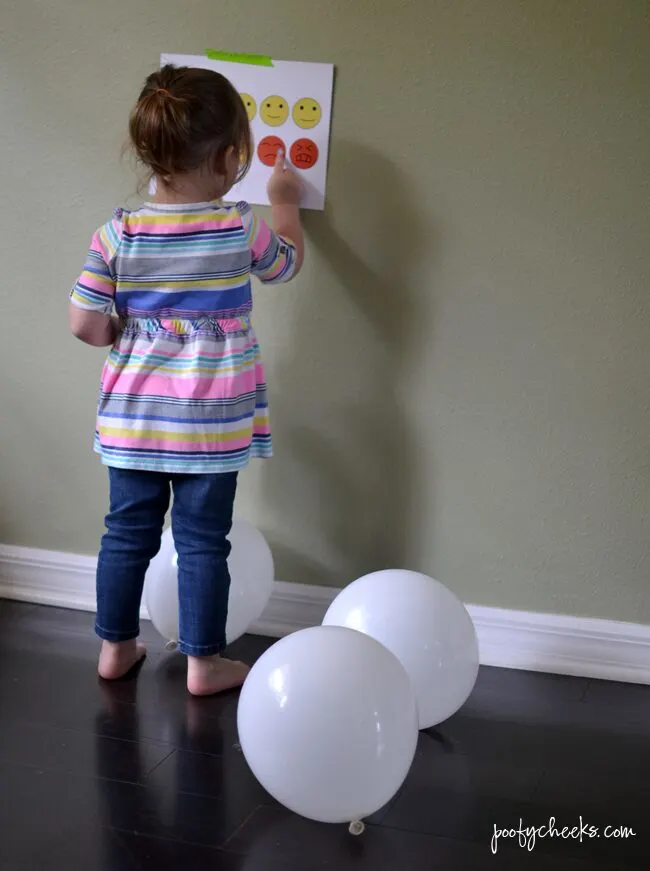 What movie stage is your family in? Are you heading out to the theatres or staying home so you can press pause?
Enjoy,

I party HERE
Check out the Poofy Cheeks Blog Pinterest Board for other craft and recipe ideas!
Follow Poofy Cheeks's board Poofy Cheeks Blog on Pinterest.
Yum