10 ways to save money on groceries.
With a family of six I am always trying to save on groceries. For the past few years I have tried lots of different ways to save cash on food and have found what works best for our family. Every now and then we stray away from these money saving habits because it does take time but after a big grocery trip the full price total quickly sets me back on track.
Besides for the normal rent and utility bills, groceries account for a big portion of our monthly expenses. Since a lot of our expenses are fixed amounts groceries are a place I have a little more control over and can do my best to save.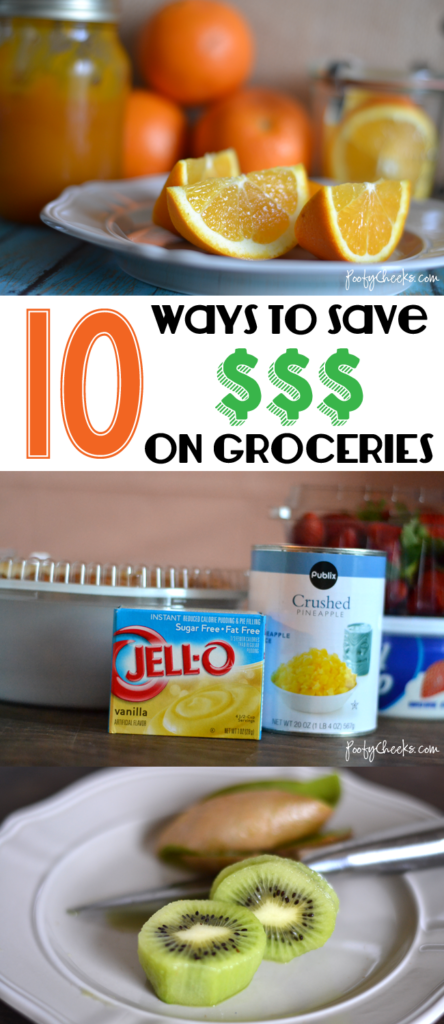 Here are my 10 tried and true ways to save money on groceries!
Tip #1 – Shop In-Season Produce
I like to buy produce that is in-season because not only are you getting the best tasting fruits and vegetables but you can get it at the best price. If you are unsure of what produce is in season I have put together lists for January, February and March (the rest of the months are coming soon!). By shopping what is in season it also helps to keep from tiring out of the same ole' thing. I find if I buy bananas a few weeks in a row my family gets tired of them and the bananas that I once couldn't keep enough of sit on untouched.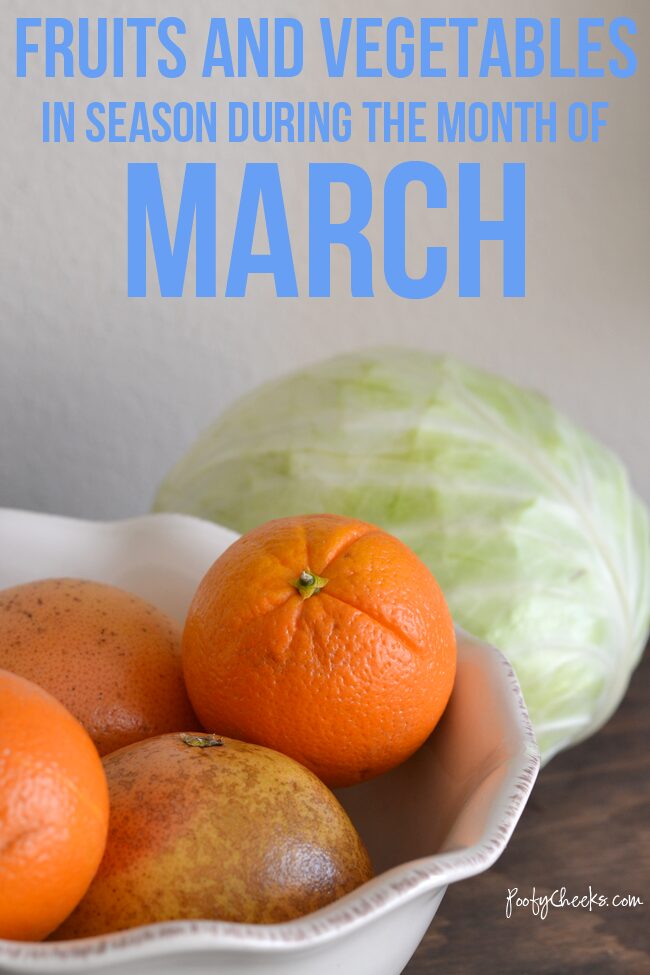 Tip #2 – Buy Store Brand
There are some things that I an't bring myself to buy store brands of because the taste isn't the same. Then there are things like butter, flour, sugar, broths and meat that I will quickly put in my cart because they are cheaper and I don't notice any difference from a name brand.
Here is a list of things I always buy store brands of (unless the name brand is on sale for cheaper)
flour
sugar
butter
sour cream
milk
refrigerated pie crust
crescent rolls
cheese
fresh meats
eggs
broths
cream of chicken soup
some sodas
canned fruits and vegetables
evaporated milk
sweet and condensed milk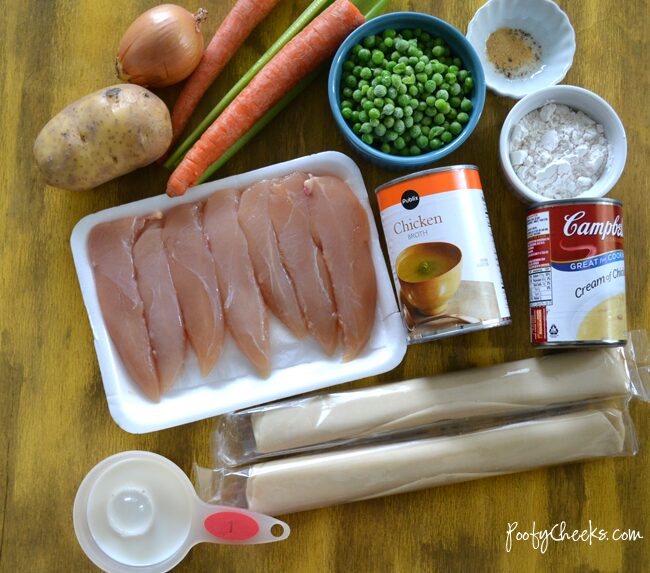 Tip #3 – Use Coupons
I am not suggesting you become some crazy coupon person (unless you have 40 hours a week on your hands to research, find and cut coupons – kudos to you) but when I have an extra minute waiting at the doctor or in the school pick up line I will browse coupons.com for anything I regularly buy. I say 'regularly' because some people see there is a coupon and buy the item. However, if they would price compare they could have purchased the same item in another brand for cheaper WITHOUT the use of a coupon. Companies want your money so some of them will play tricks on your pocketbook.
Tip #4 – Make a Meal Plan & Grocery List
This tip is often the hardest and most time consuming but will usually save you the most money. List a week worth of meals, breakfast ideas and lunch ideas that suit your schedule. Then from that list make a list of all the things you need to buy to make and prepare each meal. I usually meal plan for two weeks at a time. Not only does having a list help guide me through the store without buying unnecessary things but it also stops me from making a trip the store every few days where I typically add a few other unnecessary items to my cart. All of those extra groceries add up quick! In my personal experiences I usually add sweets and junk food that weren't on my original list which are bad for my waistline as well as my budget!
Tip #5 – Buy from the Farmer's Market // Grow a Garden

Growing a garden is a great way to save on produce and herbs you use regularly – especially if you like to buy organic. Although gardens aren't for everyone. I have had them in the past and while I love gardening even find it to be therapeutic it takes time and energy you might not have. Also starting one can cost a bit of money up front (if you are planning to grow lots of things and plant them all at once). If growing a garden doesn't sound like it is for you then find a local farmer's market. I used to go to a local farmer's market every single weekend with my dad and we would get the best deals. I could walk up with $20 and leave with all my produce for the week, a bag of kettle corn, a lemonade and still have a few bucks leftover. Just recently my husband and I started going to one every Wednesday with my mother-in-law and they have loads of great deals including free range chicken eggs at a steal of a price.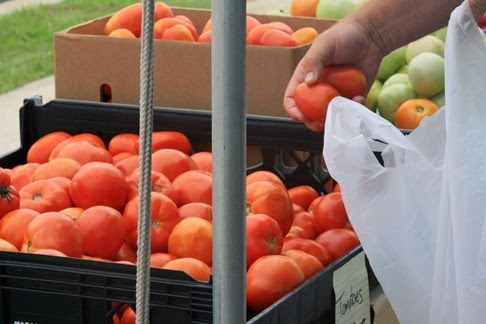 Tip #6 – Utilize Money Saving Phone Apps

I probably have more money saving apps on my phone than anything else! They are easy to access and easy to use. I won't get into too much on them because that could be a whole new blog post in itself but here is a list of the ones I use for groceries and a quick description of them.
Tip #7 – Cook Meatless Meals
One of the most expensive things we buy in terms of groceries is the meat for dinners. The price of ground beef is absurd, steaks are nearly nonexistent in our refrigerator and so we buy a lot of boneless, skinless chicken breasts but with a large family even that can be costly so we have started doing meatless dinners at least once a week. It doesn't seem like this is a big deal but when you think about saving around $6 per week just by having a meatless meal that is over $300 per year! Meatless meals are (obviously meatless) but also usually quicker meals too so I plan them for busy nights.
Some of the meatless meals we eat include Gram's Macaroni, 5 Cheese Ziti (Olive Garden Copycat), Cheddar Broccoli Soup, and French Onion Soup.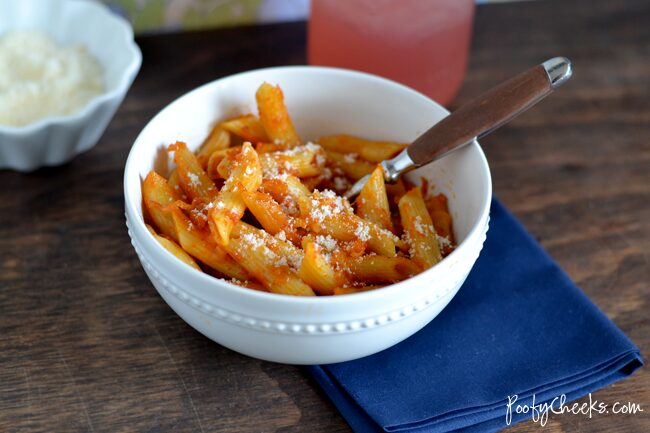 Tip #8 – Look Through Weekly Ads
A lot of grocery stores do BOGO (buy one get one free) deals or have weekly and/or weekend sales. Where we live Publix and Winn Dixie have new weekly fliers and they usually have a few good deals each week. While I look through all the deals I am usually looking for good deals on meat because I like to buy my meat at these two stores due to freshness and price.
Keep in mind that while there are some really good BOGO deals they might not always be worth it if their regular price is a lot higher than competing stores. Publix often has BOGO on items we use but with Walmart's Savings Catcher app and money back guarantee I save money by shopping at Walmart and getting the money back (PLUS I don't have to go to more than one store with my four kids)!
Tip #9 – Shop Alone
This is one tip that I wish I could practice more often – shop alone. When I shop with my kids and even my husband we easily deviate from the list. My kids want fruit snacks, five boxes of cereal, every flavor of yogurt ever made and don't forget the candy by the checkout. While I am constantly saying no to their requests I also let some things slip in the cart (usually because they are healthy snacks or if I hear 'Can we get this' one more time I might scream). By the end I have added five or six things that weren't on my initial list. I can hear the cha-chings now…
Tip #10 – Be Creative with Leftovers
A lot of times when I make my grocery list I plan to make extras one night so I can use the leftovers another night. We aren't typical leftover eaters so I use the extras for a whole new meal. For instance I buy a bigger roast than we will eat to use the leftover meat into Beef Vegetable Stew. Leftover ham can be used SO many ways and even a leftover side of peas can be incorporated into a main dish the next night!
Do you have any tips! Share them below in the comments so we can all help one another!!
Enjoy,


I party HERE
Check out the Poofy Cheeks Blog Pinterest Board for other craft and recipe ideas!
Follow Poofy Cheeks's board Poofy Cheeks Blog on Pinterest.
Yum