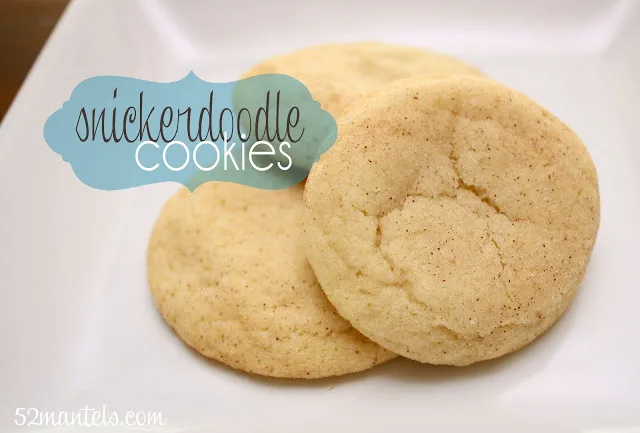 I love Christmas cookies and I was SO excited when Kelsey invited me over to share a favorite cookie recipe! This Snickerdoodle Cookie recipe is actually a friend's and she makes the best batches of them (I love having friends with skills, don't you?!) :). These delicious cookies have become a tradition at our annual Girls' Christmas Night Out. They are so tasty, you might accidentally eat the entire batch yourself. Better plan on giving them to your friends or neighbors, instead!
Snickerdoodle Cookies
Makes 2 dozen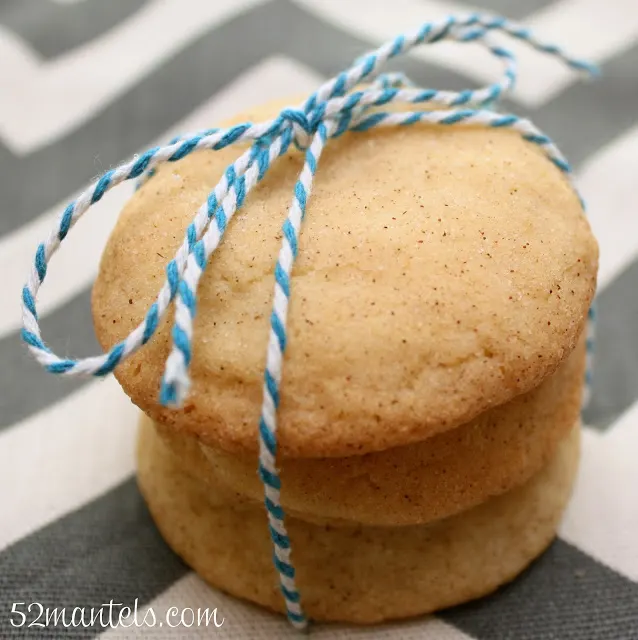 I love this recipe because the cookies end up nice and sturdy, making them a great cookie to "gift". No crumbly cookies here!
Happy Christmas Baking!

Hi! I'm Emily from 52 Mantels, a blog about all things home including weekly mantel makeovers, easy DIY projects, seasonal crafts and simple recipes! I'm blessed to be the stay-at-home mother to one adorable little girl and the lucky wife to an ever-supportive hubby (who puts up with my endless projects!).