I promise I won't put up another post about my craft room/desk this week (I can't promise there won't be another one though!) I just got so many questions that I couldn't put it all in one post. Today I am going to share how we built the desk. It went a little something like this… I told my dad what I wanted and he built it. Then I painted, sanded and stained everything. There was no way that I could afford to purchase something that would be as long as I wanted, and even if I did have the money I don't think I would have been able to find exactly what I was envisioning. The total cost of this desk (with wood, paint, stain, sanding pads) was somewhere between $70-$100 and it is twelve feet long.
He first built locking sawhorses. I don't have the exact plans, but these pictures will give you an idea of how he built them. He has had a few requests to build more, so when he does I will get some step-by-step instructions. I tried finding some like these online but didn't have any luck.
I wasn't trying to spend loads of money, so I painted them with Wal-Mart's ColorPlace brand in Teal Lake. A whole gallon cost me less than $10 and I have plenty leftover for touchups or other projects. After I got the sawhorses sanded and painted I did a little bit more sanding to add character.
The first time around this is what the desk looked like… (in our old house). The top is ply board which I sanded and stained. We had a small bead trim along the edge, but when we moved we had to take the trim off and I knew I wanted to add a thicker trim the next time around for a different look.
When we started setting things up in our new house (picture below) the desk was too long and had to be trimmed down a bit. I called my dad over and he cut the desk down to size and added on the new trim I purchased. Once he added on the new trim I gave everything a good sanding and re-stained it.
The piece of ply board that we trimmed off of the desk (since it was too long) fit perfectly as a ledge on the far sawhorse and is now the home to our printer to make more room on the desk.
Enjoy,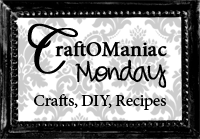 >