Welcome to the very first link party and shop feature for our In Full Bloom series. In Full Bloom is a series by Skye from Neathering Our Fest and I. The focus is to feature shops we each love and give ALL Indie Biz owners a chance to link up their shops for a little exposure!
in full bloom: helping grow your indie biz!
Today I am featuring the shop Take the Cannoli which is owned and operated by Natalie (aka Nat)! Take the Cannoli is filled with hand stitched loveliness. Nat hand stitches awesome and inspiring pieces and often adds a bit of vintage fabric, lace, and other embellishments.Her hand stitched items are so original and I think that is why I am totally smitten by them! Besides for being a stitchin' star, she is also a wife, momma, and blogger who lives in sunny California. So… meet Natalie!
Who or what encouraged you to start your Indie Biz?
God 100%. Embroidery became a therapeutic outlet for me. It was my quiet time while going through a rough time in my life. I felt he opened the doors for me in having my heart come to life through these hand stitched lovelies.
What is the hardest Challenge you have as an Indie Biz owner?
Creating custom pieces for people but still having my style and design aesthetics as the basis.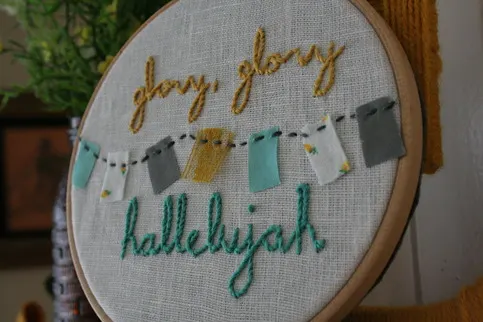 What helpful advice can you offer to other Indie Biz owners?
What you sell should be something you love. It helps keep the motivation and passion behind your business. It helps drive you to create more and makes the work behind the product enjoyable.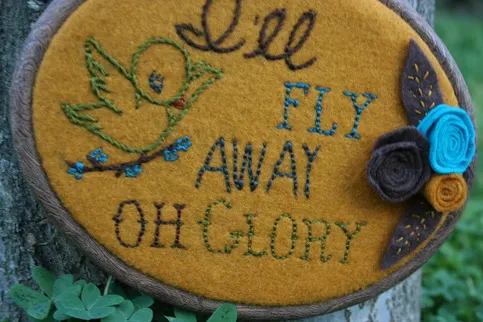 What is the ultimate goal you have for your Indie Biz?
That my creations will be loved and displayed in home and offices all over. That they will be a blessing to others and ultimately will hopefully blossom into something I can use to bring Glory to God.
Check out Take the Cannoli here-
Shop
|
Blog
|
Facebook
|
Twitter
|
BlogLovin'
|
HelloCotton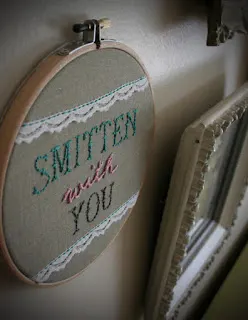 —————————————————————————————————
Time to link up YOUR Indie Biz!!
Don't forget to head over to
Neathering Our Fest
to see her shop feature too!
Every other week Skye and I will both be featuring a hand-picked
handmade shop on our blog and hosting a linky party for you to link up
your shop! We want to help spread the word about what you are doing and
help grow your sparkly slice of the internet. Since we are co-hosting
this shindig – if you link your shop up here it will also show up on
Skye's blog post. Here are a couple of guidelines for linking up:
Link
up shops/shop platforms only. Please do not link to a specific item, a
blog post about your shop, your blog (unless your shop platform is
hosted on your blog) or anything other than your beautiful shop.
After
you link up, visit two or three of the other shops that have linked up
and tweet, pin, or facebook about your favorite item from their shops!
If you have a blog and want to help spread the word, feel free to add this button to your sidebar:
<a href="https://poofycheeks.com" target="_blank"><img src="http://i847.photobucket.com/albums/ab40/eskynicole/indie_biz.jpg" border="0″ alt="Photobucket" /></a>