Last weekend the boys and I made homemade sidewalk chalk! Wyatt especially enjoyed being able to stir the ingredients together and watch the colors come to life. This would be a perfect addition to any Easter basket, or a fun craft for a beautiful spring day.
Homemade Sidewalk Chalk Supplies:
1 cup of water
2-3 tablespoons of tempra paint
1 cup plaster of paris
silicone baking mold
old bucket or bowl
I got my silicone mold in the Target Dollar Spot area. I knew I wouldn't want to use it for baking after making chalk with it.
I suggest making chalk outdoors since it can get a bit messy! Luckily everything washes right off with the hose though.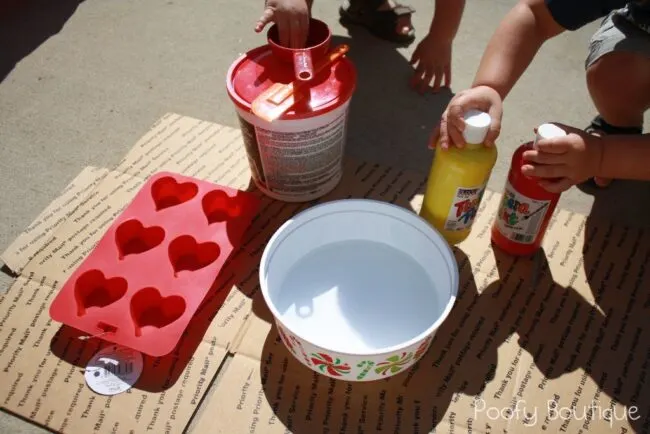 How to Make Sidewalk Chalk
In the bucket stir together the water and paint.
Add in the Plaster of Paris until the mixture is the consistency of frosting. Add more water or plaster as needed.
Then pour your mixture into the mold and allow it to set. I suggest letting the chalk sit in the mold for 4 hours or overnight.
Remove from the mold and allow it to dry for an additional 24 hours.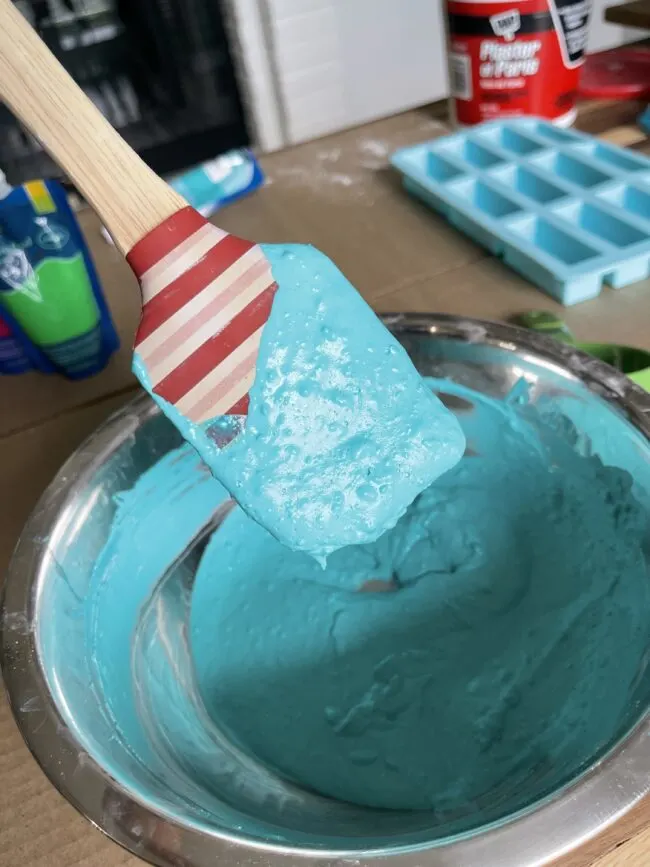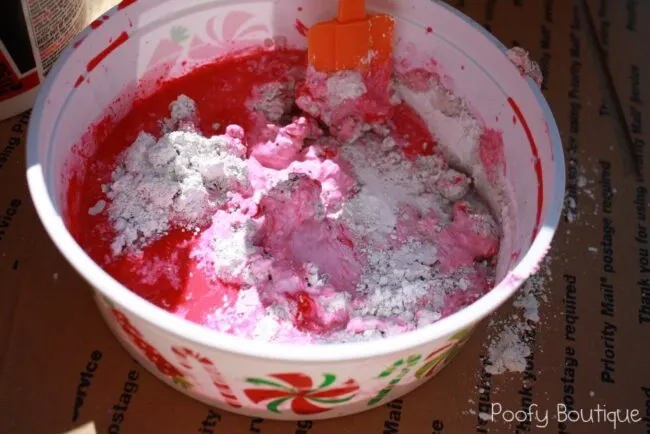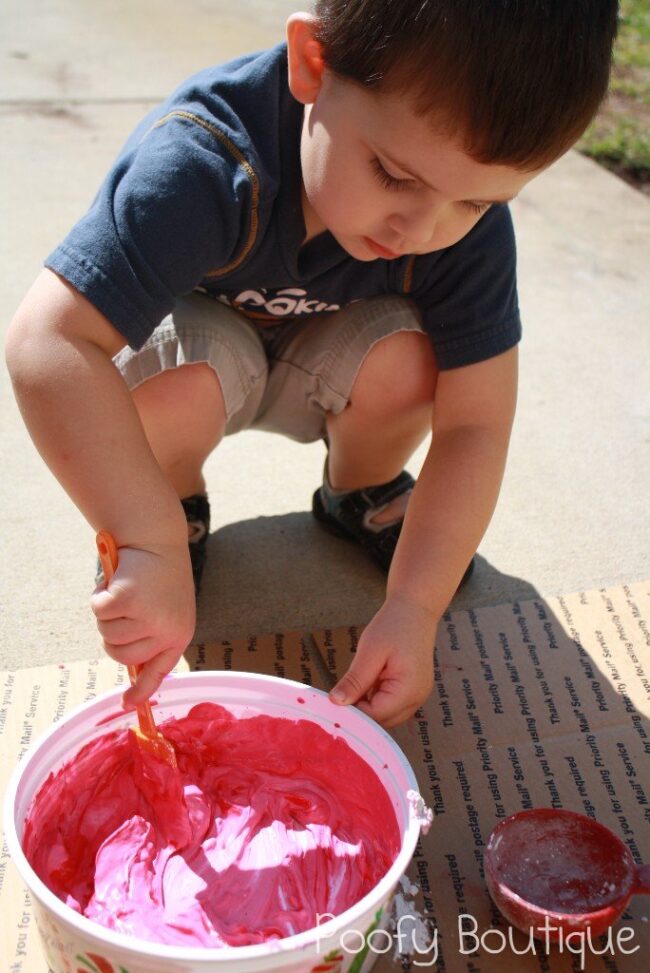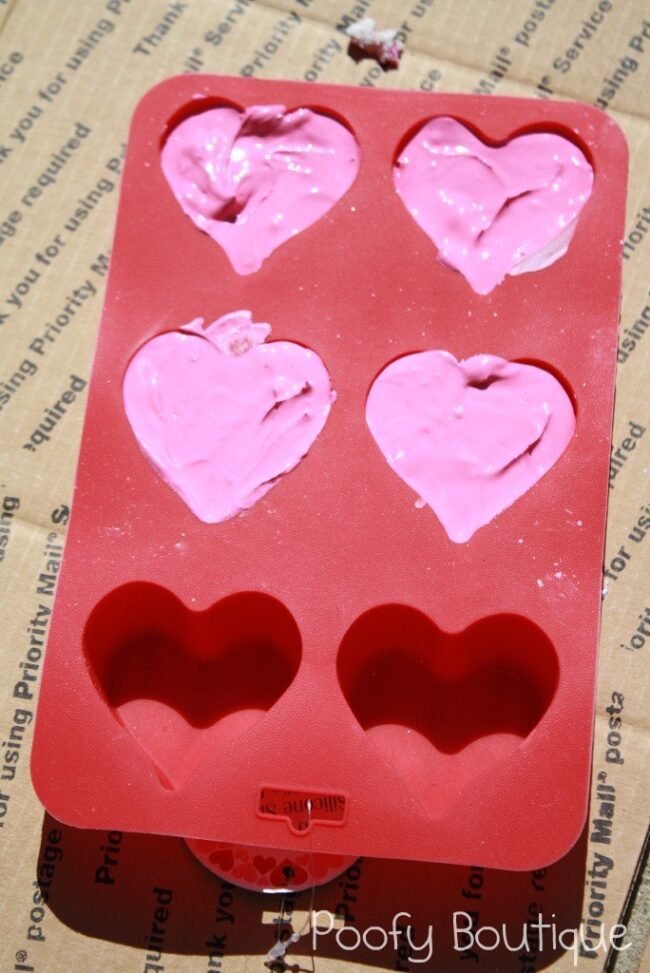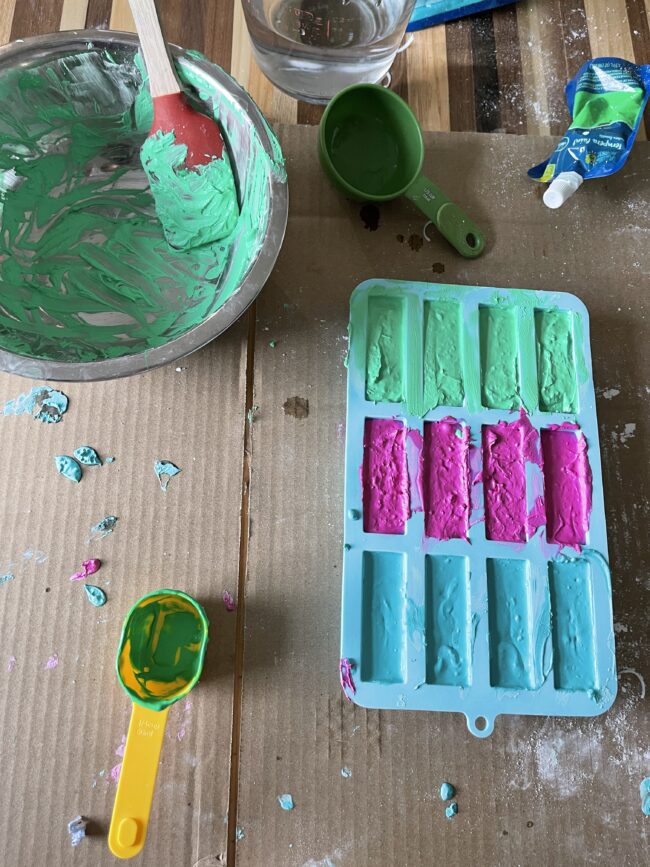 Get Outside with Sidewalk Chalk!
Grab the kids and the supplies. Ditch the technology and head outside to make your own sidewalk chalk. My boys enjoyed the whole process from start to finish. If you try it tag me on Instagram and share @poofycheekblog.