Italian beef sandwiches are mouth watering! It just takes a few ingredients and a crock pot and you've got the best sandwiches ever! Seriously- there is nothing like them!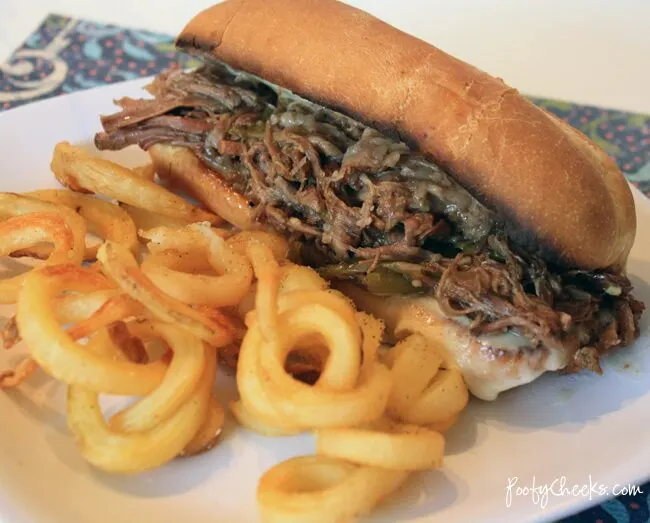 Ingredients-
Roast (2-2.5 lbs.)
1 onion
1 green pepper
Italian Seasoning packet
Minced garlic
6-8 Peperoncini (from a jar)
1/2 cup peperoncini juice
Buns
Mozzarella cheese
Gather your ingredients.
Chop the onions and green peppers. Then layer the ingredients into the crock pot. Put the roast is first then add onion, green pepper, Italian seasoning, garlic, peperocinis, and then add the juice over top. I cook mine on high for 4-6 hours or low for 6-8. I have found that crock pots can cook differently though (because mine must get super hot since I have over-cooked things before!)

If I'm home, I will shred the meat 3/4 of the way into it. If not then I just shred the meat at the end. Right before we're ready to eat I put cheese on the buns and pop them under the broiler for a minute or two (until the cheese is melted). Pull out the buns and layer on the Italian beef. Muah* delicious!
Did I mention that this is a great paper plate dinner? Great for nights you get home from work late, or have to run the kiddos around to t-ball practice!
Enjoy!