Who here is last minute? This time of year we are so busy in the shop that wrapping, crafting and gifting are extremely last minute things. I've teamed up with my Creative Craft friends to bring you Last Minute Christmas Crafts! I'm sharing an alcohol ink ornamnet (make it under 5 minutes!)
Are you ready to learn how to make one of the easiest Christmas ornaments ever!? I'm showing you how to make a last minute alcohol ink ornament. These ornaments are great for gifts and can go with any color combination or decoration theme by changing out the ink colors.
Alcohol Ink Ornament Supplies
Alcohol Inks (I used, red, gold and brown)
Clear glass ornaments
Ribbon
Scissors
Lighter
Fine Glitter (optional)
Quick Ornaments in Under 5 Minutes
These ornaments seriously take less than five minutes to make. Depending on the amount of ink you use, the ink dries within minutes. I made one, my 9-year-old daughter made one and my 7-year-old son made one. There is really no way to mess them up and each one turns out unique.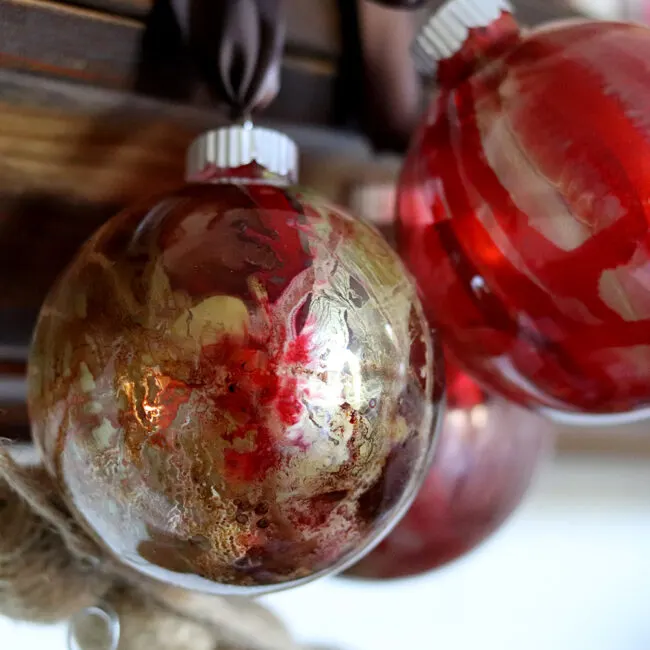 Alcohol Ink Ornament How To:
Start out with a glass ornament of any size and shape and removing the top. Then holding the ornament so the opening is to the side, insert the end into the ornament and gently squeeze until ink starts running down the side of the ornament.
Once there is a bit of ink, start rolling the ornament around the way you want. You can add as much or as little ink. Continue spinning the ornament and squeezing inks until you get the desired look. If you want to add glitter use a peice of paper as a funnel while the inks are still a little wet.
Finish the ornament by replacing the top and adding a string or ribbon to hang on the tree.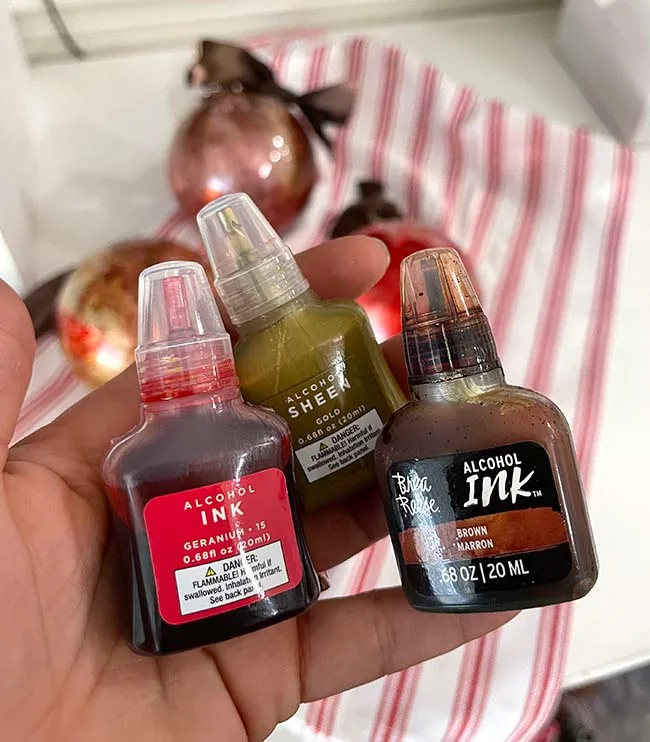 Add Glitter to Your Ornament
I tested out adding some fine glitter into my ornament while the ink was still a little wet and was so pleased by the results. The glitter added texture and a bit of glam to these already beautiful ornaments.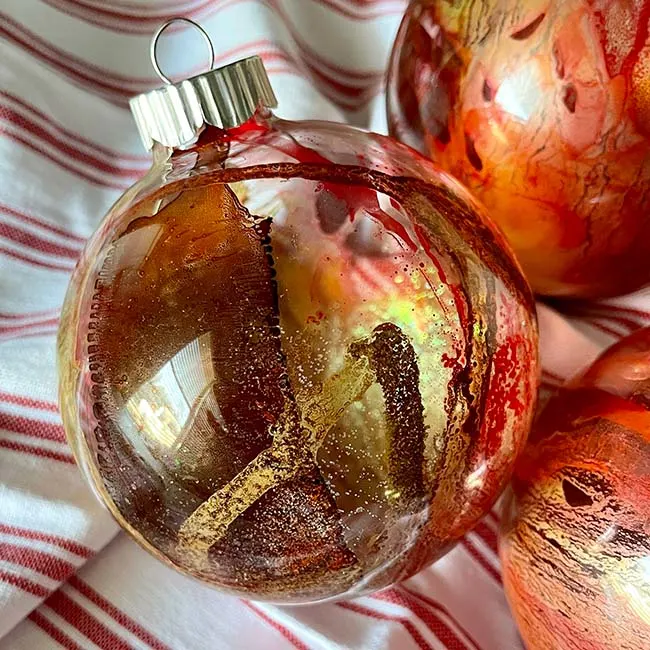 Where to Buy Alcohol Inks?
You can buy alcohol inks at any craft store. I have purchased them at Joanns, Michaels and Hobby Lobby. I have also purchased them from Amazon. Amazon does seem to have a better selection of colors and metallic colors specifically.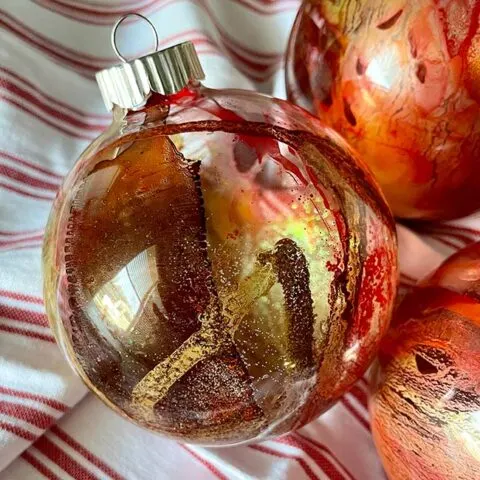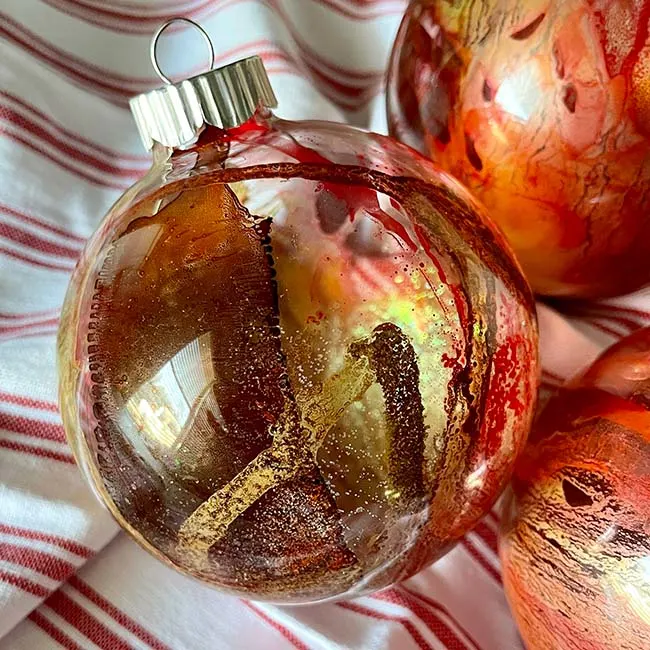 Quick Alcohol Ink Ornament
Create beautiful ornaments to match any Christmas theme using alcohol inks. Made in under 5 minutes.
Instructions
Remove the ornament topper and set aside.
Turn the ornament to the side and insert the alcohol ink nozzle into the ornament.
Gently squeeze the alcohol ink until a small amount runs down into the ornament. Quickly start turning and swirling the ink.
Repeat this around the inside of the ornament until you get your desired look.
If you want to add glitter, funnel in fine glitter.
Allow to dry upright or upside down (your preference) for a few minutes and then replace the ornament topper.
Add ribbon for hanging. Use a lighter to seal the edges of the ribbon from fraying.
More Last Minute Christmas Crafts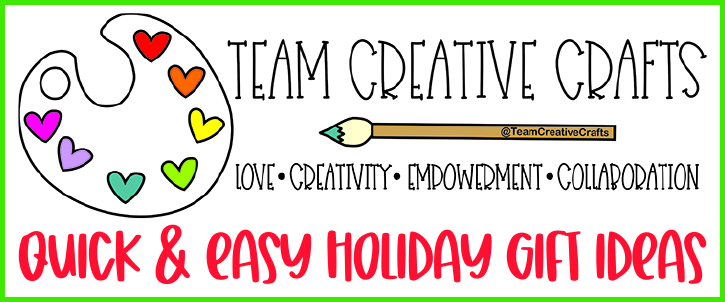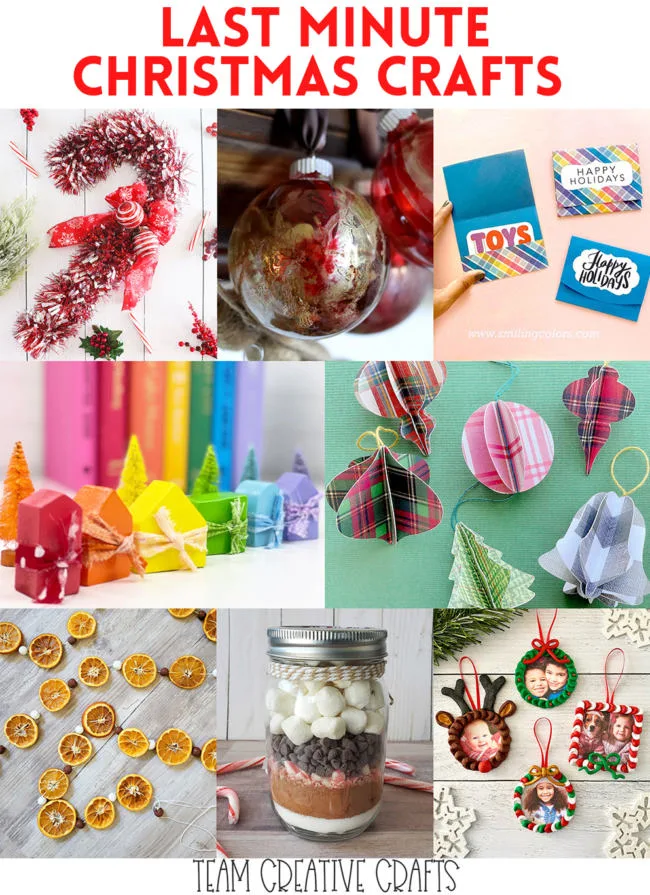 a Rafflecopter giveaway