Babes I'm excited to say I did a Leather Choker Necklace DIY and I'm sharing the tutorial. I haven't done much crafting or DIY lately so it felt good to pull out a few supplies and make something. This was one of the quickest DIYs I have ever done so if you are short on time you can whip this up in minutes. The other great part is that I bought all of the supplies I needed for under six dollars.
I was inspired to make a Leather Choker Necklace after searching for summer fashion trends. We are leaving on Saturday for our 10th wedding anniversary vacation to Europe. (Yes, a dream come true!) We have been saving and saving and saving for this trip so I didn't want to spend a bunch of the money we saved on clothes and jewelry. I also didn't want to skimp on planning outfits that look polished and put together.
Supplies Needed for Leather Choker Necklace
2 yards of 2mm leather cord
E6000 glue
Cord Ends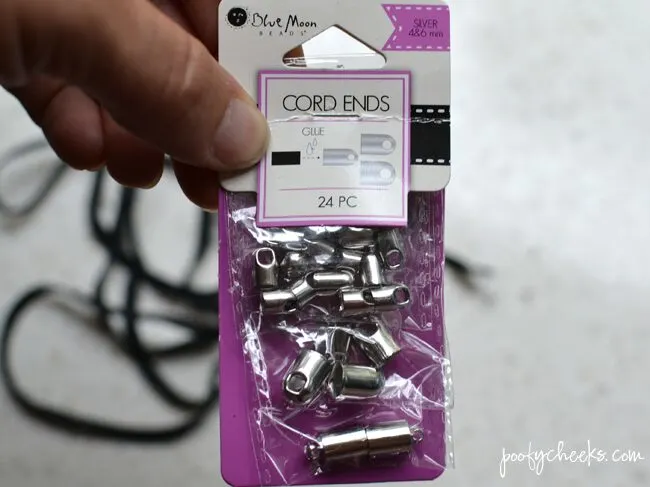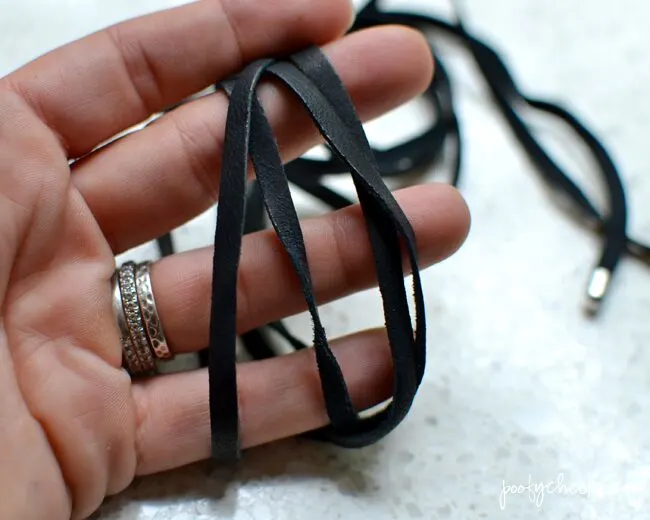 Leather Choker Necklace Instructions
Step 1- Put a dab of glue into two cord ends and then put the two ends of the leather cord into the cord ends.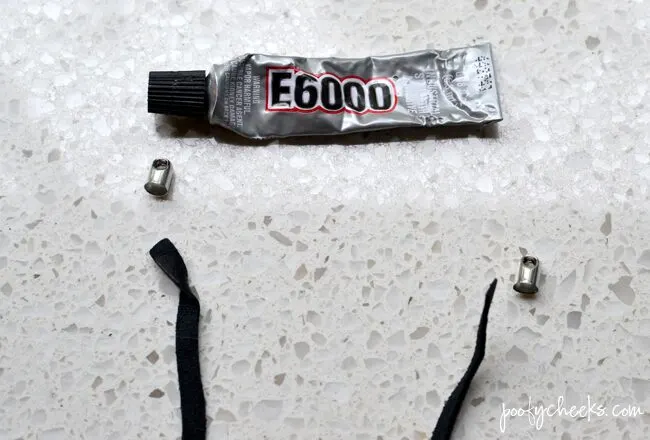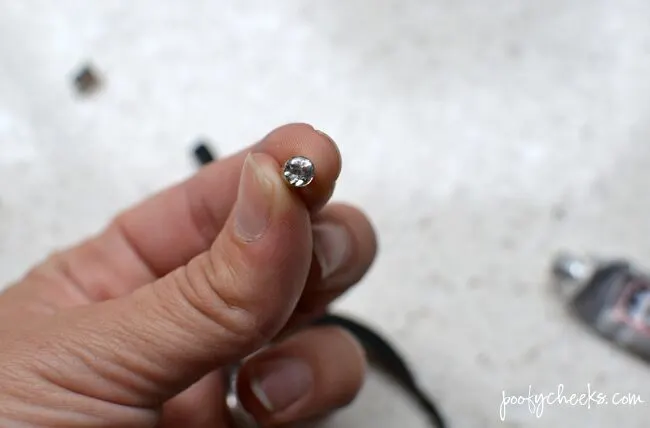 Step 2 – Allow the glue to dry overnight and then you necklace is ready to wear.
Yes making a leather choker necklace is THAT easy! There are so many ways to wear a choker necklace too. I took a few mom minivan selfies wearing my choker three ways. Leave the choker ends hanging, tie a bow or tie a knot. I have the perfect black fluffy skirt and tight tank to wear my leather choker with.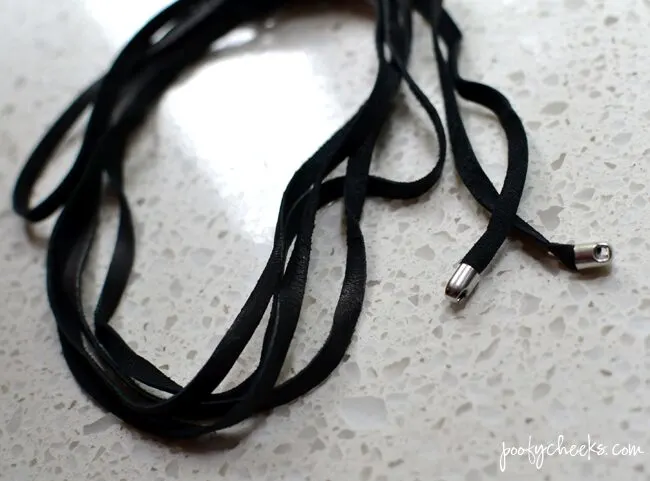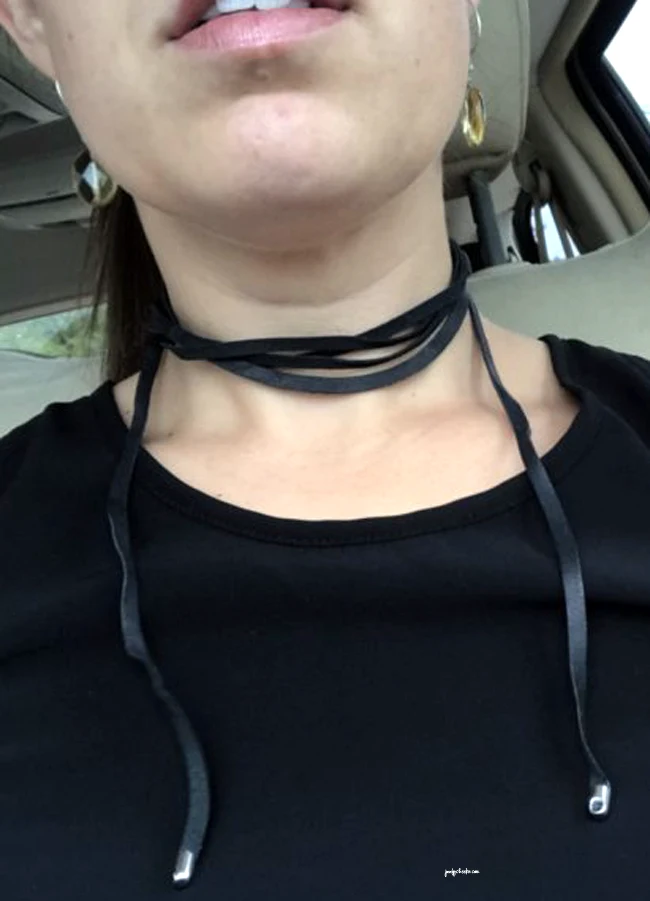 If you are interested in more accessory tutorials be sure to check out the flower earrings and button hair pins that are also quick and easy to make. With four crazy kids running around easy and quick crafts are the only ones I have time for these days. Did I mention the kids are not going with on our vacay. I will miss them so much but it is going to be a much needed break and reconnection time for Mike and I.
Have a great day friends!